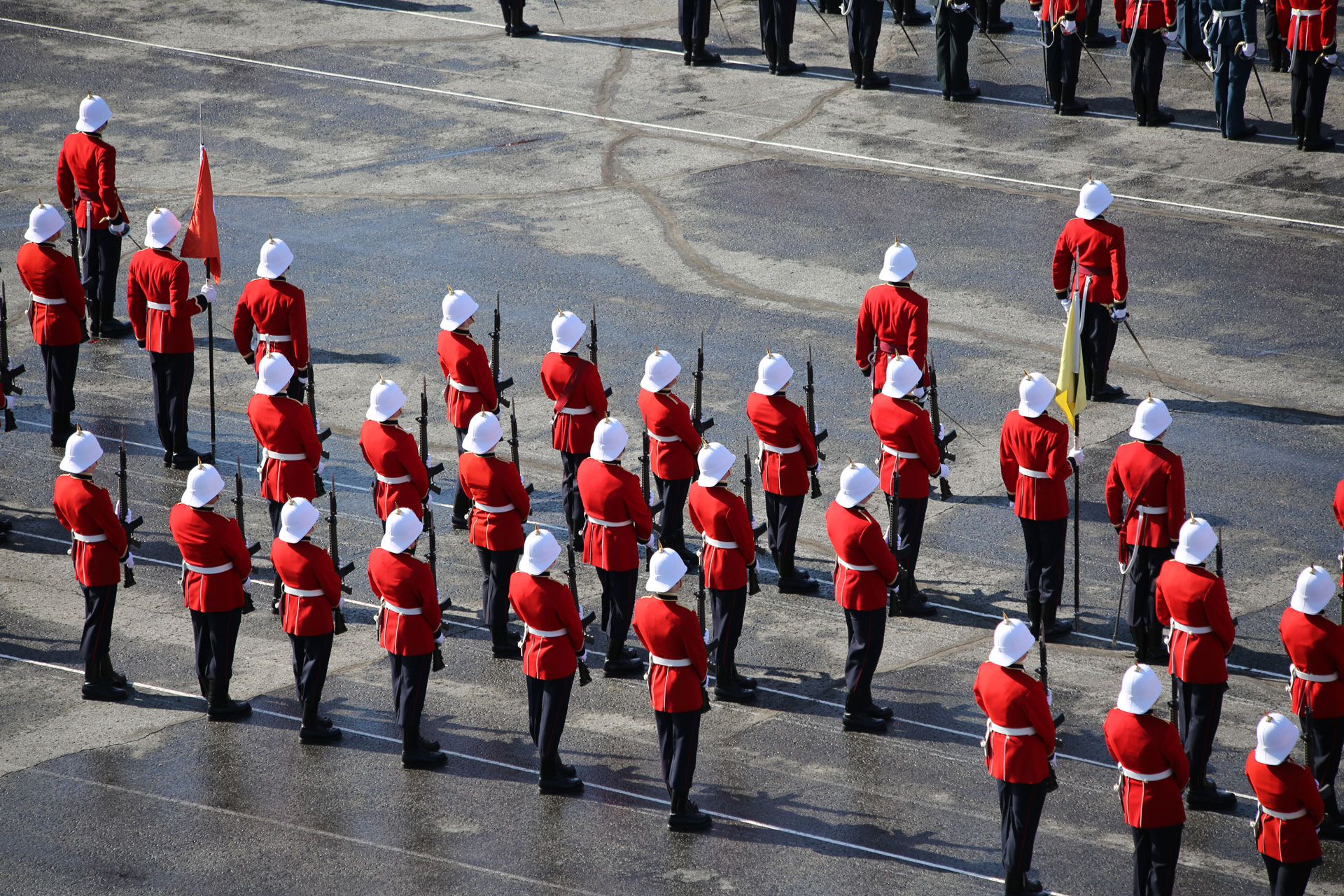 Course à obstacle à CMR St-Jean – Vendredi le 4 septembre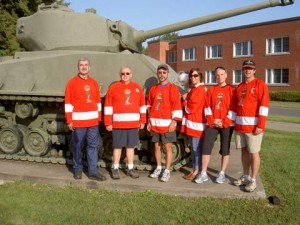 11686 Jean-Marie Levasseur,  M0007 JC Dumas, 9889 Bob Benn, Charlie le chien, M0472 Barbara Maisonneuve, 22196 Marie Noëlle Blanchet, 12944 André Durand.  Absent – 9903 Pierre Cadotte
Pour la deuxième année, les années préparatoires et les premières années du Collège militaire royal de St-Jean, ont fait la course à obstacle.  La journée s'est levée belle et lumineuse et les élofs étaient prêts pour la compétition.   Cette année il y avait douze stations et les ancien(ne)s étaient présents à presque chaque obstacle.  Leur mission?  De transmettre leur sagesse et leur expérience aux élèves-officiers, naturellement!!  Et comment ça a marché? Pas pire!  La compétition entre les trois escadron a été farouche, mais, également, courtoise.
Après la compétition, les membres de la vieille brigade ont donné les "College Coins" – pièces de monnaie commémoratives – à chaque participant.  Les coins réprésentent une tradition commencé il y a longtemps, et chaque coin sera inscrit avec le numéro du collège de chaque élève-officier.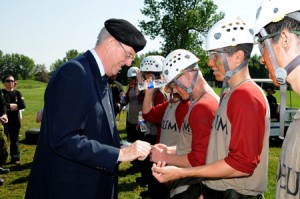 6097 Paul Addy, new Recruit of "la vieille brigade" presents College Coins to Cadets successfully completing the Obstacle Course.
_______________________________________________________________
Les Nouvelles du Chapitre Montréal-Fort St-Jean, par le vice-président des communications, M0472 Barbara Maisonneuve
Le Dîner Héritage

/ The Legacy Dinner, Kingston, 1 October 2009

Cette année, pour la deuxième fois, il y avait une table de 'bleu' au milieu de la mer 'rouge.' Cinq Élèves-officiers ont été choisis pour d'assister le au dîner et réprésenter le Collège militaire royal de Saint-Jean. 25536 Élof Hunt, 25527 Élof Francoeur, 25565 Élof McGregor, 25553 Élof Beauchamp, et 25567 Élof Leboeuf ont été accompagnés par le Commandant 12603 Col François Pion, le Directeur des études 10966 Lgén (ret) Michel Maisonneuve, 11306 Pierre Rivard, 15414 Catherine Paquet et M0472 Barbara Maisonneuve.

Le dîner est une des plus importantes levées de fonds pour la Fondation du Club des Collèges militaires royaux. Cette année la Fondation a bien rencontré ses attentes.

The Guest of Honour, Gen(ret) Paul Manson reminded everyone that we, current and ex-cadets, family and friends, are all responsible for preserving and encouraging the traditions that make the two military colleges the incredibly special institutions that they are.

Pour notre chapitre, il y eut un autre événement très spécial pendant la soirée. Le président du Club des CMR, 15988 Jeff Kearns à présenté à notre 12944 André Durand prix du Président pour ses contributions innombrables au Club et aux collèges. Félicitations André, vous méritez!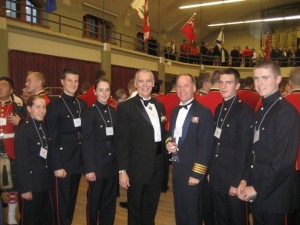 25527 Élof Laura Francoeur, 25567 Élof Francis Leboeuf, 25565 Élof Jennifer McGregor, 10966 LGen (ret) Michel Maisonneuve, 12603 Col François Pion, 25553 Élof Alexandre Beauchamp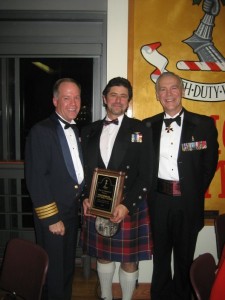 12603 Col François Pion, 12944 André Durand, 10966 LGen (ret) Michel Maisonneuve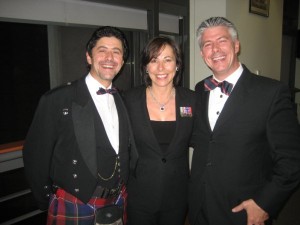 12944 André Durand, M0472 Barbara Maisonneuve, 15988 Jeff Kearns