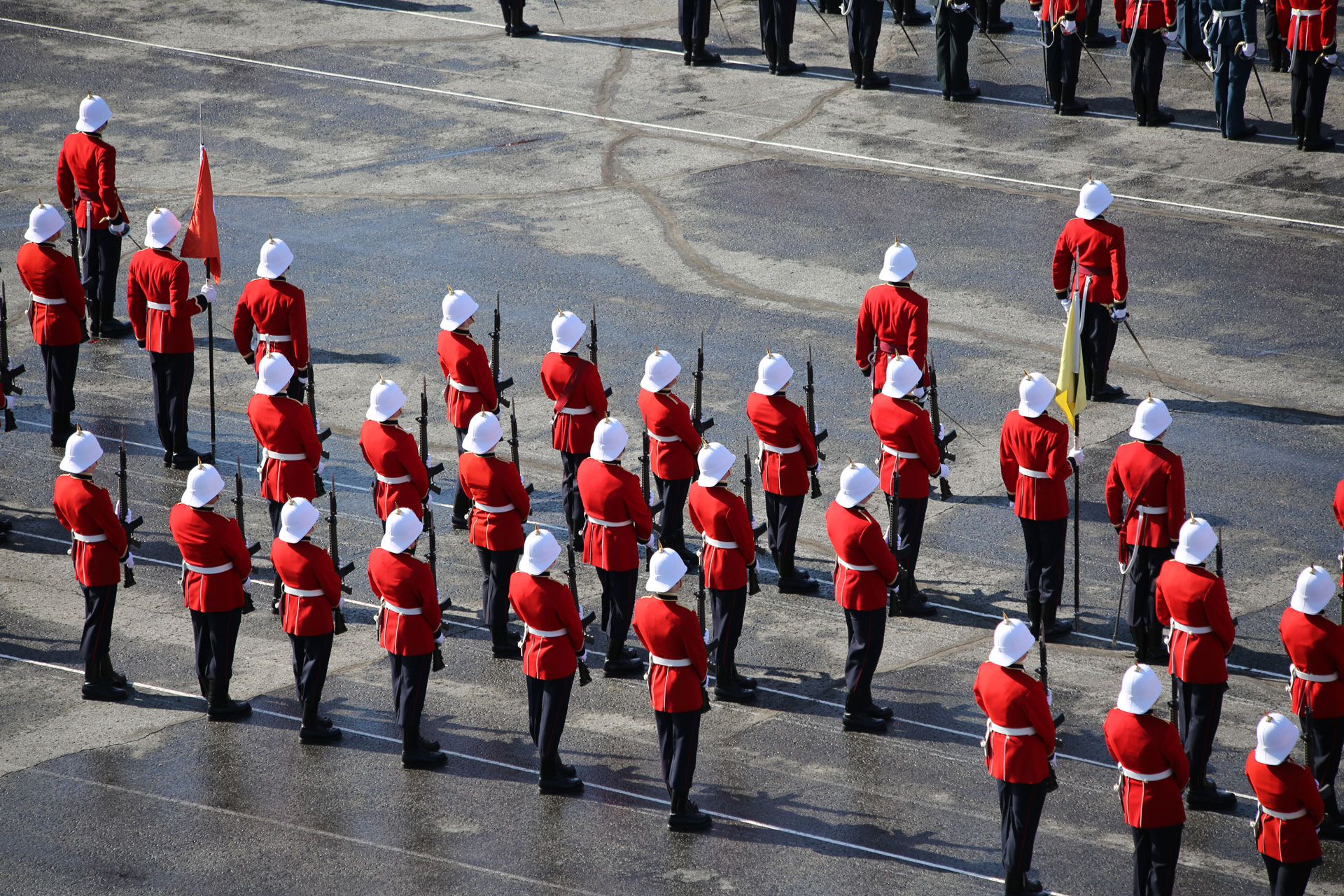 Canada's 1st Woman Space Scientist and the CEO of CanDew Scientific, M0488 Dawn Dew Ottman (RMC 1991) will be  in the hope of inspiring young women to consider careers in non-traditional fields. http://www.calgaryscience.ca/organization/documents/Advisory-3rdAnnualBeautyandBrainsConference.pdf

Dawn Dew Ottman – Graduate of Royal Military College and Canada's first female Space Scientist
Dawn Dew Ottman is perhaps best known as the first Canadian woman with a degree in Space Science. However, she is also a retired military officer and a graduate of Canada's distinguished Royal Military College.
Dawn Dew was born in Toronto, Ontario, in 1958, the second of four children. She grew up in a single parent household in Regent Park. Dawn is inspirational because despite being a high school dropout, she is also a university graduate. A late bloomer, her fascination with the world of science began when she joined the Canadian Armed Forces in 1978. She served in the military as a Radio Technician and a Technical Instructor before starting university at Royal Military College in 1987. Still, achieving the academics required to go to R.M.C. wasn't easy and only after spending eight years to get her high school diploma was she able to apply. Throughout her part-time studies and later during her full time studies, Dawn kept in mind the Canadian Air Force motto of "Per Ardu Ad Aastra" which means "Through adversity to the Stars."
At Royal Military College, Dawn excelled both academically and athletically. Besides her academics, she was on the Karate and the Debate Teams at RMC as well as serving as the President of RMC's Astronomy Club. Her favorite subjects were chemistry, physics, and math. Dawn won the academic prize for top student in first year Chemistry and graduated in 1991 with a BSc (Math & Physics – Space Science) Degree. And even though Dawn graduated with the rest of Canada's first space scientist, there was one distinction…..she was the only woman in the program.
After graduation, Dawn was posted to the Department of National Defence's Satellite Engineering Group at National Defence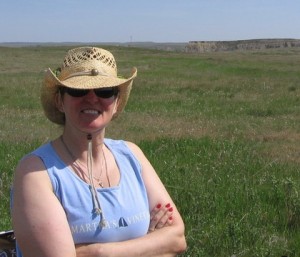 Headquarters where she was involved with weather, communication, and radar satellite projects including Radarsat. Taking post-graduate courses in Digital Communications by Satellite and Space Mission Analysis & Design, she continued to learn . Education was her key to success and had established a place close to her heart. When Dawn was elected the President of Women In Science & Engineering, WISE in Ottawa in 1994, her platform was all about the need to influence young women to retain their maths and sciences throughout their high school years (when most young women drop these courses) so that they had the opportunity to choose a career in science or engineering.
While in Ottawa, Dawn applied to be an astronaut and framed her rejection letter before moving onto other challenges. She learned how to ski downhill and it became a passion for her. After retiring from the Canadian Air Force, Dawn moved to Phoenix, Arizona to work for Motorola on the Iridium Satellite project. Iridium is a constellation of 66 Low Earth Orbit satellites which provide world-wide cell phone coverage. Thanks to her wonderful education and some hard work, Dawn was promote from Staff Engineer to Team Lead for the 1st Lanch Test Team. And, although Dawn may never get to space, her name is there…..aboard a plaque placed on SV 75 after Dawn and her team saved a launch.
While in Phoenix, Dawn took up running and since then she has ran the Honolulu, Vancouver, San Diego Rock'n Roll, Las Vegas, and Boston Marathons. In 2003, after a serious tumble down stairs and becoming disabled, Dawn completed the Deadwood-Michelson Trail Half-Marathon in 2005. Using telescopic hiking sticks in place of a walker, she completed the half marathon and was later given the "Most Courageous" award was wonderful for her.
In 2004, Dawn started her own business. She devotes her time and efforts to research and development of ground based solar power applications in the hope that the use of "green" devices will increase. Inspired by her career and life experiences, she began teaching workshops on renewable energy and she speaks motivationally to young women about non-traditional careers.
Dawn also enjoys writing poetry and she began putting pen to paper in 2004 with her first published work, "Rebecca, White Medicine Woman" in 2006. She lives on a farm in South Dakota and returns home to Canada often.