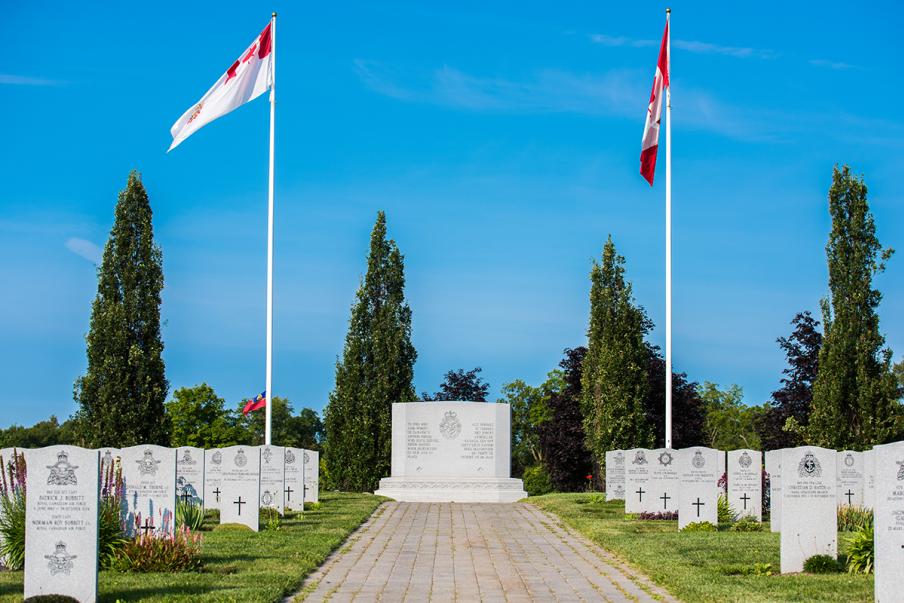 Remembering 3155 Miller, Donald S (Dusty)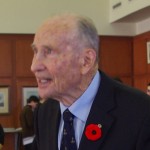 Donald was known as Dusty to all his family and many friends. He was born on a large farm just outside Melfort, Saskatchewan, June 20, 1930. He was one of nine siblings. He attended High School at Melfort Collegiate Institute where he became an Air Cadet and a licensed pilot. Under the influence of his older brother Stan, who was in the flying game, Dusty joined the Airforce in 1948 as an AC2.
He also applied and received entry to the Royal Military College at Royal Roads. After his two years at Royal Roads he moved to The Royal Military College of Canada, at Kingston where he studied mechanical engineering. Athletically, Dusty set an enviable record as light heavyweight champion at Royal Roads and twice at RMC. He was also a winner of many track and field events. He was an easy happy going cadet who called everyone his friend. He was noted for his love of classical music.
MORE…
Two days after graduating from RMC he married Joan (Delahaye). They had four sons: John, Donald, Brian and Philip in whom he took great pride. He taught them all the sports that he and Joan were interested in, especially swimming and sailing at their lovely place at Cartwright Point in Kingston. They have all married and he was very proud of his eight grand children. "We have lots of vacations and visits together and have a very rich life with these wonderful families."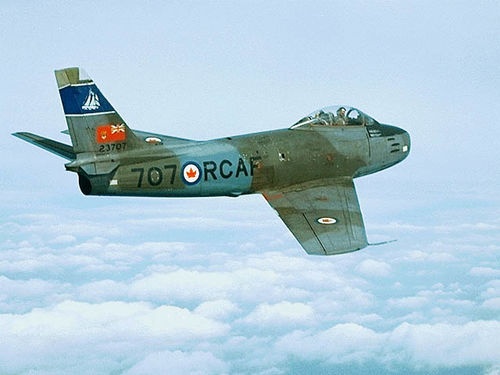 Following RMC Dusty took Mechanical Engineering at Queen's University and then started towards CF-100 flying. Things changed and they sent him towards a T-33 and F-86 circuit pattern. He had three years in Germany flying with 444 Sqn at 4 (F) Wing and enjoyed the pleasures of early post-war Europe. A poignant note: 3140, Bob Kostiuk, an RMC Classmate, took Dusty to the station to meet Joan on her arrival in Germany. The next day he was killed in an F-86 accident. As a result of his Sabre flying Dusty was a proud and active member of SPAADS, the Sabre Pilots Association of Canada.
When his tour in Germany ended in 1958,he left the RCAF for a new career on civvy street. He lectured at RMC for three years while he took a Masters degree at Queen's. Dusty joined Pratt & Whitney Canada (Longueuil Que) for the next 31 years in marketing. Most of that time, quoted Dusty, " I seemed to be strapped to an airplane seat where I racked up five million km of air travel selling to aircraft companies worldwide. It was challenging and always interesting work to help take aircraft ideas from conception to reality in a variety of countries with widely different cultures and methods of approaching similar problems". His successes in International Marketing are now Company lore. Brazil "Embraer", China, Italy, Czechoslovakia, France and India were his successes. In 2001 he was awarded the Santos Dumont Lifetime Achievement Award from the Ambassador of Brazil, for his success in Brazil. Dusty's success in the International Market was his patience and his strong desire to teach. His ability to listen and to try to understand was his asset. He learned part of many languages and the essence of their cultures to become friends. A talent the world needs more of.
Upon retirement in 1991, he and Joan took up residence on the banks of the St Lawrence in Kingston. They enjoyed travel and their many friends, many of whom are those from the colleges. Dusty loved to teach, and he embarked on a new career in 1994 when he began to teach basic computing to seniors. Over the years he taught hundreds of students how to use their computers for various purposes. He also recruited many instructors for this cause. He also taught Business Administration courses at RMC for three years during this time. In later years they gave up the home at Cartwright point and moved to an apartment in downtown Kingston. Dusty passed away On March 16, 2015. We shall miss him.
3015 R.J. Adams, 3173 J.A. Stewart, 3115 J.N. (Tony) Clark