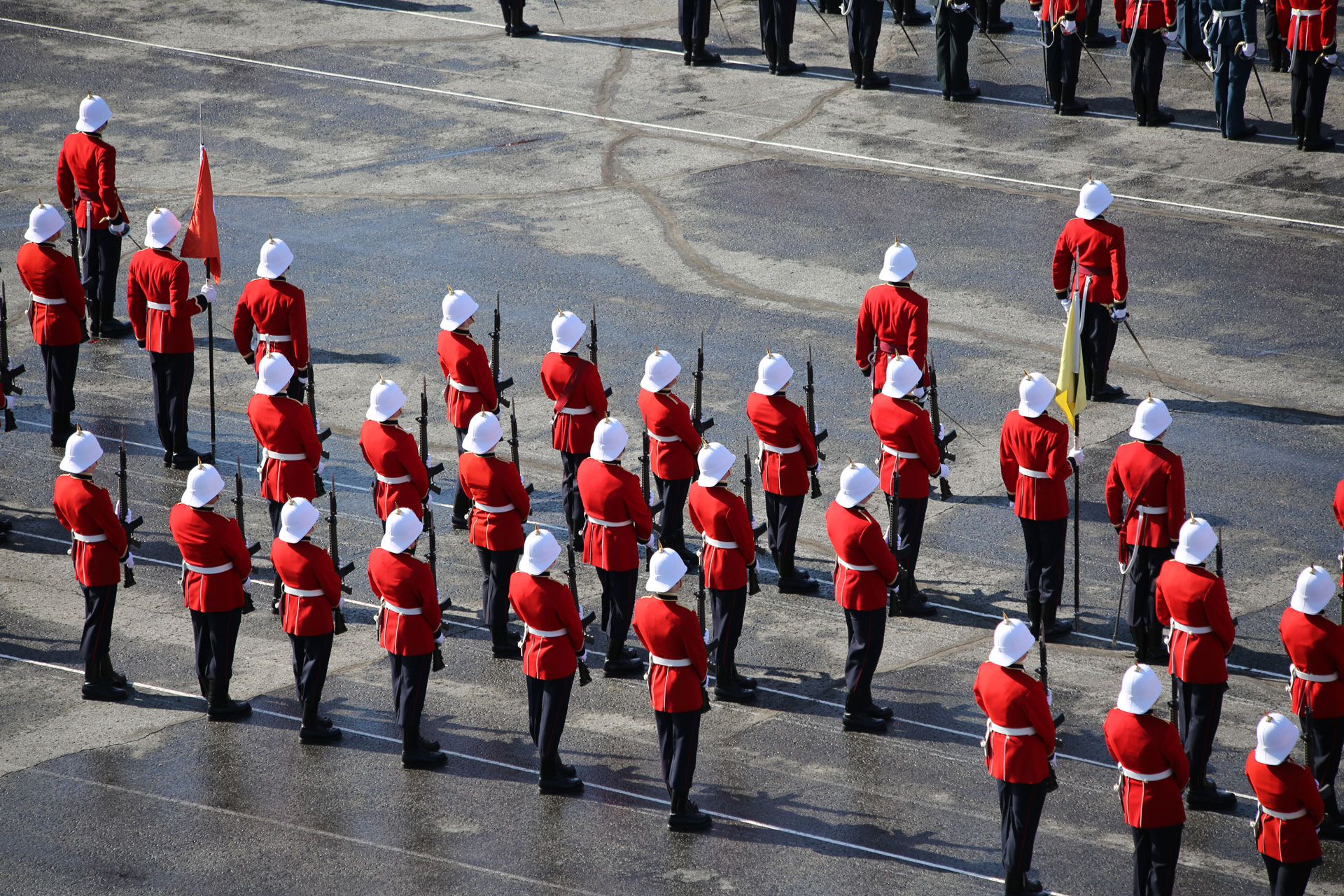 15084 Major (ret`d) Mark William Aubry (RRMC RMC 1985) has retired from the CF after 27 plus years of loyal and dedicated svc to the CF. Maj Aubry enrolled on 24 Jun 1981, proceeded to BOTC and graduated from RMC in May 1985. After completing AERE officer basic training at CFSATE in Borden he received his first operational posting to AETE in cold lake. Following pg at the Rochester Institute of Technology from 1989 to 1991 he was posted to the CF photo unit in Ottawa from 1991 to 1994. From 1994 to 1999 he served as an instructor at AERE Sqn in CFSATE, after which he was selected for an exchange posting to Rome, NY. In 2004 he returned to Borden to work at CFRG for one year after which he was appointed as the Det Comd for the Barrie recruiting detachment. In 2006 he returned to CFSATE as the Lancaster Sqn Comd, the position he held until his recent retirement. There will be a retirement dinner held in his honour at the base borden officers mess on 24 Jan 09.
_______________________________________________________________________________________
18778 Major Dave J Broomfield (CMR RRMC 1993) retired 1 Dec 2008 from the Reg Force after 20 yrs of loyal and dedicated service to Canada and the Armoured Corps. He enrolled in the 1988 as an Ocdt at CMR in St Jean and later Royal Roads Military College, graduating with a Bachelor of Science degree. He served with Ldsh (RC) in Calgary/Edmonton, as a Recce and Tk troop leader (incl a Bosnia tour 1994),a yr as the Assistant to the Comd 1 CMBG, RSS with the Fort Garry Horse, bc with c sqn, 2ic recce sqn in Afghanistan, 2002, Adjutant, Recce Sqn OC and moved over to take over as OC A Sqn and deployed to Afghanistan for the second time, 2007. On his return, moved to Directorate of Army doctrine, 2008. Dave will not be turning in his uniform but will switch to reserve class B service, in Vancouver, Jan 2009.
_______________________________________________________________________________________
22485 Captain Pierre-Luc Champagne (RMC 2003) retired from the Canadian Forces after 11-plus years of loyal and dedicated service to Canada and the Canadian Forces on 19 Dec 08. He joined the military on 21 Jun 97 as an infantry officer and OT to Log Officer on Jul 04. He attended RMC in Kingston prior to his first posting. He has served at Gagetown NB, Valcartier, QC, and Greenwood NS with att posting to halifax, NS and St Jean, Qc. Capt champagne will be moving to Gatineau where he will commence a new career with the Public service in Ottawa.