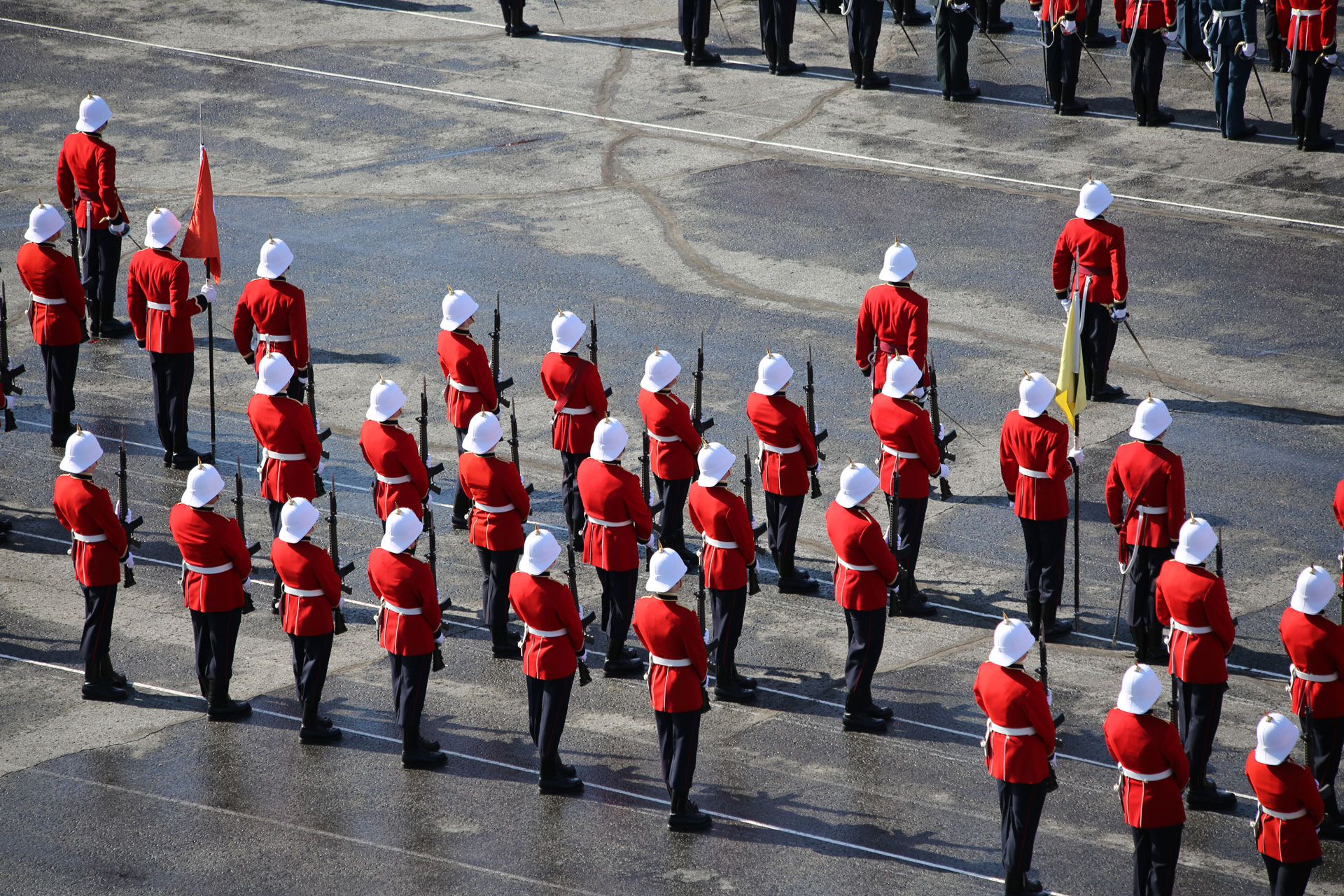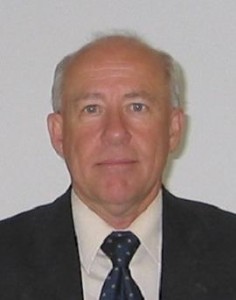 10488 Dr Côme Rozon will take his retirement after more than 38 years of combined service between the Canadian Forces and the Public Service. To celebrate this major milestone in Côme's life, the department of Electrical and Computer Engineering is organizing an informal function to take place at the Kingston Brewing Company (second floor) on Friday February 13th at 12:00hrs. In order to simplify the food service there will be a buffet, cost per person ~$15. Please join us in honouring Côme's exceptional career; RSVP.
Côme's distinguished career started when he joined the Canadian Forces from Québec and entered the Collège militaire royal du Canada in St-Jean in 1970 where he graduated with a degree in Science Honours in Physics in 1975. He then went on to get his MSc from Sherbrooke University in Solid State Physics in 1977. Côme received his PhD from Queen's University in Electrical Engineering in 1987.
During his naval career, Côme was employed as a Combat Systems Engineer on HMCS Algonquin and as an instructor at the Fleet School in Halifax. This is where Côme found his true calling: teaching. Côme came to RMC as a naval Lt and lecturer in 1983 in the department of Electrical Engineering. After his release from the CF Côme took a teaching position in the ECE department where he attained the rank Professor.
Côme made his mark on the department and the college and is fondly remembered by all his former students. Côme was the Director of the Computing and Audiovisual Services at RMC and more recently Head of the ECE department. During his academic career, Côme taught 18 different courses in electrical and computer engineering from basic electronics to Very Large Scale Integration technologies.
Outside of the classroom, Côme was always involved with students. He supervised over 40 undergraduate students during their final fourth year projects and 12 graduate students over the years. Côme has an impressive publication record and distinguished service to the profession and to RMC.
Côme will be retiring in the Kingston area with his wife Ginette where he will spend many hours pursuing two of his favourite pastimes, golfing and hockey. Côme intends to still teach part time as Professor Emeritus and continue his research in nanotechnology.
RSVPs, messages, letters of congratulations and especially stories of an embarrassing nature may be sent to Maj Alain Beaulieu by e-mail at beaulieu-a@rmc.ca.
10488 Professeur Côme Rozon, PhD va prendre sa retraite après plus de 38 ans de service entre les forces canadiennes et la fonction publique. Pour célébrer cette étape dans la vie de Côme, le département du génie électrique et du génie informatique organise une réception informelle qui aura lieu au Kingston Brewing Company (deuxième étage) le vendredi 13 février à 12h00. De façon à simplifier le service, il y aura un buffet au coût d'environ $15 par personne. Veuillez nous joindre pour honorer la carrière de Côme ; RSVP.
La carrière distinguée de Côme débuta quand il joint les forces canadiennes au Québec en entrant au Collège militaire royal du Canada à St-Jean en 1970 où il reçu son baccalauréat spécialisé en science physique en 1975. Il poursuit immédiatement ses études à l'université de Sherbrooke et obtient une maîtrise en science spécialisé dans la physique des semi-conducteurs en 1977. Côme reçu son doctorat en génie électrique de l'université Queen's en 1987.
Durant sa carrière navale, Côme fut employé en tant qu'ingénieur des systèmes de combat sur le NCSM Algonquin et comme instructeur à l'école de la flotte à Halifax. C'est là que Côme a trouvé sa vocation : l'enseignement. Côme vint au Collège militaire royal de Kingston comme Lt de marine et chargé de cours en 1983 dans le département du génie électrique. Après sa libération des FC Côme débute sa carrière de professeur dans le département du GEGI où il atteint le rang de professeur.
Côme a fait sa marque sur le département et sur le collège et ses étudiants ont toujours de bons souvenirs de lui. Côme a été le directeur du département des services informatiques et audiovisuels au CMR et plus récemment fut le chef du département du GEGI. Durant sa carrière académique il enseigna 18 cours différents en génie électrique et informatique en partant de l'électronique de base vers les circuits imprimés à très grande échelle.
Hors de la classe, Côme a toujours été près des étudiants. Il a supervisé plus de 40 étudiants durant leurs projets de quatrième année et 12 étudiants du second et troisième cycle. Côme a une liste de publication très impressionnante et un service à la profession et au CMR très distingué.
Côme prendra sa retraite dans la région de Kingston avec sa femme Ginette, où il passera son temps partagé entre ses deux passetemps préférés, le golf et le hockey. Côme va continuer à enseigner à temps partiel en tant que professeur émérite et continuer sa recherche en nanotechnologie.
RSVP, messages, lettres de félicitations et anecdotes peuvent être envoyés au Maj Alain Beaulieu par courriel beaulieu-a@rmc.ca.