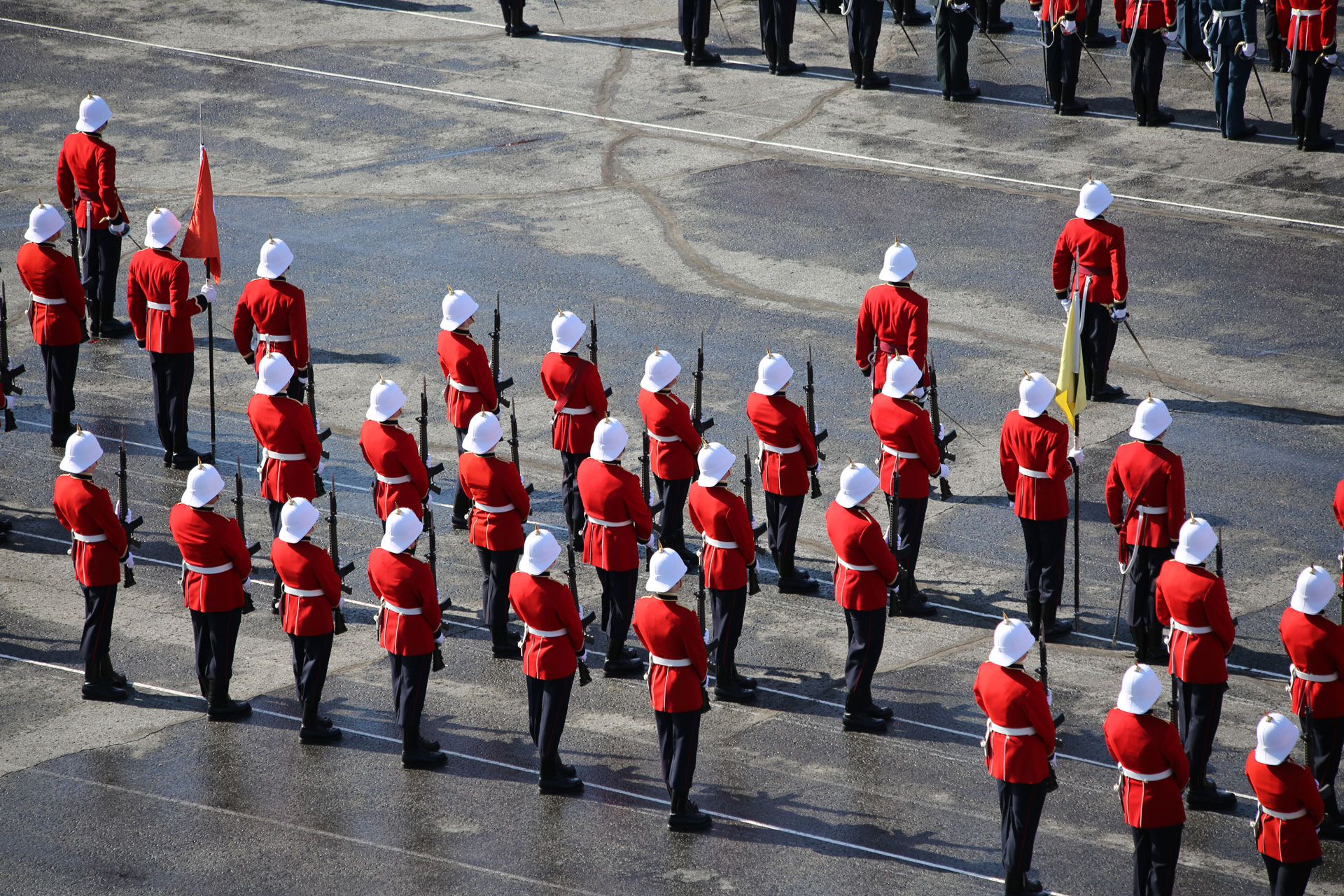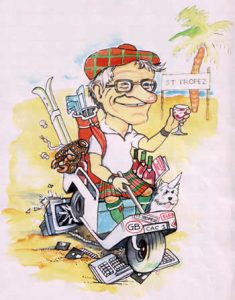 19083 Frédéric Bernatchez (CMR RMC 1989) is marking his retirement from the Canadian Forces with a reception on 26 Aug at the restaurant St-Éloi, in Gatineau. He enrolled in the Canadian Forces in 1989 under the Regular Officer Training Plan and was posted to Collège Militaire Royal in Saint-Jean-sur-le-Richelieu. In 1994, he completed his bachelor degree in Mechanical Engineering at the Royal Military College in Kingston. After completing his phase training as an Electrical and Mechanical Engineer officer, he was posted to base Valcartier in 1995 where he served, first, as 5 Service Battalion assistant adjutant and later, as Vehicle Platoon Commander.
In 1997, he was posted to the Royal 22e Regiment Battle School, serving as the maintenance officer. He 1998, he returned to 5 Service Battalion where he assumed several positions, including Maintenance Officer, Second in Command of the Administration Company and Service Platoon Commander of the National Support Element in Bosnia-Herzegovina during ROTO 5 of OP PALLADIUM. Upon his return to Canada in 2000, LCol Bernatchez was posted to 5 General Support Battalion where he served as Vehicle's Reconfiguration Project Manager within the scope of the IRIS project. He then moved on to 5 Canadian Mechanized Brigade Group as G4 Plans and later as Second in Command of 5 Field Workshop. Promoted to Major in May 2002, he was then posted to National Defence Headquarters, in Ottawa, as the Integrated Logistic Support Manager for the Leopard fleet.
In May 2003, he was appointed Team Leader of the Leopard Vehicle Program and Manager of the Leopard Thermal Sight Project. In June 2004, LCol Bernatchez was appointed Executive Assistant to the Director General Land Equipment Program Management. In July 2006, LCol Bernatchez was again posted to 5 Service Battalion as Company Commander Administration Company and G4 5 CMBG during the build-up of Joint Task Force Afghanistan ROTO 4. LCol Bernatchez is a graduate of the Command and Staff College in Kingston and the Command and Staff College of the U.S. Marine Corps University. He also received a master's degree in Project Management from Université du Québec in Trois-Rivières, in 1999. In June 2008, he was promoted to his current rank and is posted to National Defence Headquarters, in Ottawa, as the Director Land Equipment Program Staff 8. LCol Bernatchez and his spouse Isabelle Coutu have two children – Laurie and Rosalie.
________________________________________________________________________
11926 James McNaughton (RRMC RMC 1978) will be hanging up his uniform,effective 31 Aug 09 after thirty five years of loyal and dedicated service to the CF and RCAF.  Col Jim McNaughton began his long and illustrious career as an officer recruit in London, on in 1974. After completing the rigours of RRMC and RMC, he graduated with a B.Eng in 1978. This was followed by training to basic wings standard at 2 CFFTS in Moose Jaw, SK. A tour with 880 maritime reconnaissance sqn, at Shearwater and Summerside from 1979 to 1983 saw Jim promoted to Captain and patrolling over our eastern seaboard. Then it was on to Ottawa and 412 sqn, flying CC109 cosmos and vips until his next posting in 1986. It was at this time that Jim met and married his lovely wife Diane.
A year at CF Language School prepared him for his only stint at NDHQ, with chief Personnel policy planning and recruiting, where he was promoted to Maj. The McNaughton also welcomed their first child, Andrew in the fall of 1987, and Iain in 1989. In 1990 staff college beckoned, followed a year later by a posting to Trenton where he flew with 429(t) sqn, then promoted to Col in 1992 and moved to Canadian Forces training systems to lead the army, sea and air cadet programmes within central region. July 1995 was a big year for the McNaughton family with Jim taking on the role of co 436(t) sqn, and the McNaughtons welcoming their third child, Matthew. A western tour
To 1 CCad HQ in Winnipeg in 1998 began as a3 tasking and upon his promotion to Col in 2000 jim moved over to the a3 operations NORAD Do Position. The western leg of his canadian postings now complete, Jim and his family headed overseas in 2001 to command the operations Wing at NATO air base Geilenkirchen and Canadas awacs component. In 2005 he assumed his final appointment here at shape, as acos plans and performance at NATO awacs force command HQ. Throughout his distinguished career Jim has flown an impressive array of aircraft including the cp121 tracker, cc 109 cosmo, cc13o Hercules and of course the nato e-3a awacs and has logged over 5000 flying hours. Jim and Diane will return to London, Ont where they will watch Matthew attend highschool and enjoy the many memories. They no doubt have of their life and times with the CF, Canadas air Force and NATO.
________________________________________________________________________
11914 Alan Markewicz (RRMC RMC 1978) will be retiring from the Regular Forces after 35 years of loyal and dedicated service to the CF. A retirement luncheon will take place the last week of August 2009 at the Edmonton garrison.
Born in Winnipeg, MB, he joined the military in 1974 and attended RRMC, then went on to RMC. He graduated with a Bachelor of Engineering (Mechanical) in 1978. He served as a troop commander in 2 Combat Engineer Regiment (Petawawa) followed by a tour in NDHQ and then a posting as the officer commanding airfield damage repair squadron (Lahr, Germany). His tour in Lahr was rounded out with a posting as the Operations officer for 4 combat engineer regiment in Lahr. On promotion to major in 1990 he was seconded to the British Army, serving with 25 engineer regiment (re), Osnabruck, as part of the British army on the Rhine. During this tour he was the operations and training major for the regiment, as well as Officer Commanding of the HQ Squadron.
During the Persian Gulf War he deployed and served as the G3 (operations) liaison officer For 1 (UK) Armoured division to the VII (US) Corps HQ. He returned to NDHQ to work on the army staff in land force development followed by 18 months as the staff officer for the special project team set up to re-organize NDHQ (MCCRT). In 1996, he served as the deputy commanding officer of 1 Combat Engineer Regiment. This two year tour included regimental deployments to the flood in Manitoba and the ice storm in Montreal. He was then selected for attendance at the CFCSC (Toronto). Upon completion in 1999, and promotion to LCol, he moved to Kingston.
He spent three years as the section head in the directorate of army doctrine responsible for the combat function of protection. From September 2002-2004, he served as commanding officer of 8th field engineer regiment, Edmonton. In September of 2004, he was appointed base Commander of CFB/ASU Edmonton. In July 2007, he was posted to Esquimalt and spent a year with the JTFG in support of the 2010 Vancouver Olympic Games. In August 2008, he returned to Edmonton and assumed the Position of assistant chief of staff support at land force western area headquarters.
He has been a member of the Canadian Forces CISM pistol team since 1992 and has competed at many regional, national and world military and civilian shooting championships having earned numerous top five placements. An active and year round competitor, he was inducted into the CF Sports honour roll in 2004 and, most recently, named 2009 male athlete of the year at Edmonton garrison. He, his wife Valerie and three children, Danielle, Lauren and Ian, plan to remain in the St Albert, Alberta area.
________________________________________________________________________
13706 Lawrence Aitken (RRMC RMC 1982) will retire from the Reg Force after 30 years of loyal and dedicated service to Canada and the CF, on 15 Sep 09. He joined the CF in Sep 79. Brigadier-General Larry Aitken attended Royal Roads and the RMC as a reserve cadet on scholarship and graduated in 1982 with a degree in Fuels and Materials Engineering and a major in rugby.
His postings included RRMC Victoria, RMC Kingston, CFSCE Kingston, 4 CDN Mech Bde Gp HQ and sig Sqn Lahr Germany, 2 PPCLI Baden Soelliingen Germany, various postings in Ottawa, CF Comd and Staff College Toronto, 73/74 Comm groups Edmonton, DLCI and director of signals, CFB Kingston Base Comd, A tour in Kinshasa Democratic Depublic of the Congo, and finally at CDA HQ Kingston as director DTE and A/Comd CDA. BGen Aitken and his wife Wendy will remain in the Kingston area.
A retirement ceremony will be held at 1145 hrs for 1200 hrs on 15 Sep 09 at Yeo hall cadet mess, RMC, Kingston.
________________________________________________________________________
15595 William Allan (RRMC RMC 1986) retired as a LCol from the CF in September 2008 after 26 years of distinguished service. He, his wife Katherine Rothermel and their family remained in the Kingston area. He won the 1987 Rhodes Scholarship for British Columbia. At the time, he was a 23-year-old UBC engineering graduate student in fluid mechanics and aerodynamics. Some requirements of the scholarship are high literary and scholastic achievement, success in sports and strong qualities of character and leadership. Allan easily met the scholastic requirements having previously attended Royal Road's Military College in Victoria and the Royal Military College in Kingston, where he graduated first in his class in mechanical engineering. Upon graduating from Oxford, Allan planned to pursue a career as an aerospace engineer with the Royal Canadian Air Force.
Born and raised in the small town of Iroquois Falls, Ontario, Allan is the second of four children. His father is a high school vice-principal. Allan demonstrated his athletic prowess when he led the downhill ski racing team at RRMC. He also captained both the cross-country and indoor track teams at RMC. He held many leadership positions – one being Cadet Squadron Leader in his senior year at R.M.C. Apart from his academic pursuits, Allan is an avid outdoors enthusiast.