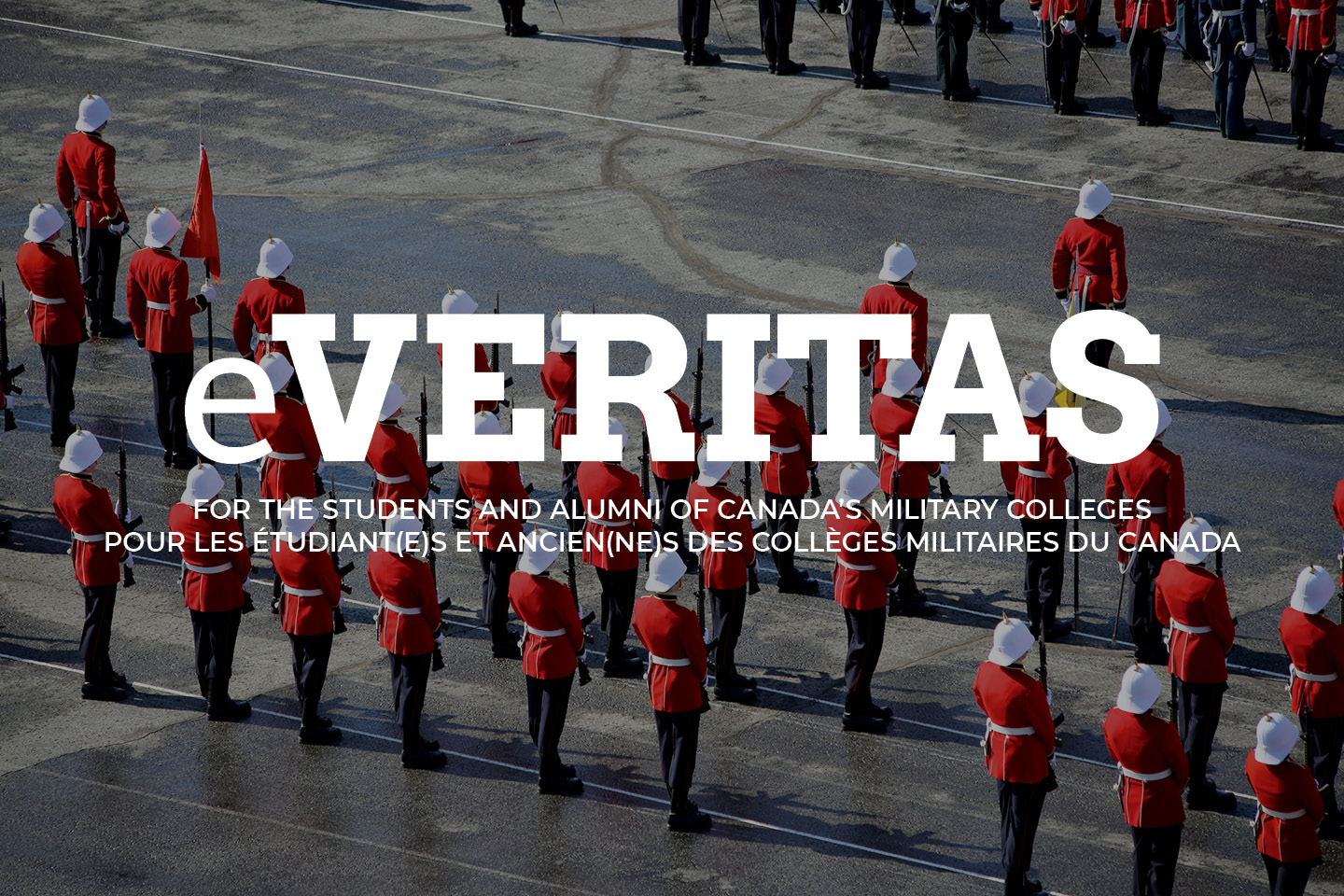 Reunions :
RMC 73 – 35-year Reunion Accommodation: Ambassador Conference Resort, 1550 Princess Street.
Block of rooms booked under the name "RMC Class of 73 2008 Reunion".
Call 1-800-267-7880.
Friday, October 3rd: Meet and Greet in the Regal Room at the hotel,
from 8:00 p.m. to 1:00 a.m..Casual Dress.
Saturday, October 4th: Gather for Photo Op in front of MacKenzie Bldg,
after the Cadet parade
Saturday evening: Informal Buffet Dinner/Dance in the hotel Ballroom,
from 6:00 p.m. to 1:00 a.m.. With the Class of 1998. Live band and DJ.
If there are any questions, I can be reached at this e-mail address and
at the number below until June 4th. After that, I can be reached at
home. Thanks again, and Cheers!
9721 David B. Snook
Class Secretary, RMC 73
(613) 943-3028

Mr. Oliver,
I am a staff person at Royal Roads University, currently working on several projects related to ex-cadets.
I am wondering if you might be able to include information regarding Homecoming 2008 in your next issue of e-Veritas. Homecoming is open to all Royal Roads ex-cadets and alumni, but the following classes are organizing formal reunions to be held here: 1946, 1953, 1958, 1963, 1968, 1973 and 1988. This promises to be one of the biggest homecomings to date. I have attached a document with further details with dates and links to registration.
I have also been engaged in the ex-cadet oral history project and have recently completed a film integrating excerpts from interviews as well as historical photos and film footage. This project has been well received locally. I have copied below a short description of last week's event and the project which may also be of interest to your readers.
Please do not hesitate to contact me if you have any questions, or require further information from me.
Kind regards,
Karen
.
All Royal Roads alumni are invited to come home to the
8th Annual Royal Roads Homecoming Weekend
September 12 – 14, 2008
Royal Roads University
We are pleased to advise that registration is now open for Royal Roads Homecoming 2008.
Homecoming 2008 is open to ALL alumni, faculty and staff from Royal Roads Naval and Military Colleges, and Royal Roads University. We encourage all alumni to come back to campus for this outstanding weekend.
This exciting weekend will bring home alumni, their families and members of the Royal Roads community to share, celebrate, dialogue, learn and have fun!
Join us for a full weekend of social activities and professional development opportunities including …
President's Welcoming Reception (Friday)
Saturday Professional Development Day including dynamic keynote speaker, Kyle MacDonald, the creative entrepreneur who initiated a series of trades starting with one red paperclip which he ultimately exchanged for a house; a series of content-rich, contemporary workshops; and, a Learning Opportunities Trade Show, including displays and interactive demonstrations on new activities and initiatives at the University and throughout the community.
Champagne Reception and Dinner Dance Gala
Sunday Community Building Ceremony
Come home and maintain the magic! It will be a weekend full of memories, learning experiences and networking opportunities. 92% of last years attendees recommend Homecoming to others. "It was gratifying to learn of the blending of the old and of the new at Royal Roads; to renew old friendships; and, to make new acquaintances." Homecoming Attendee 2007
For further details please email homecoming@royalroads.ca
or call Laura Smithson, Project & Events Planner (250) 391-2600 Ext 4807