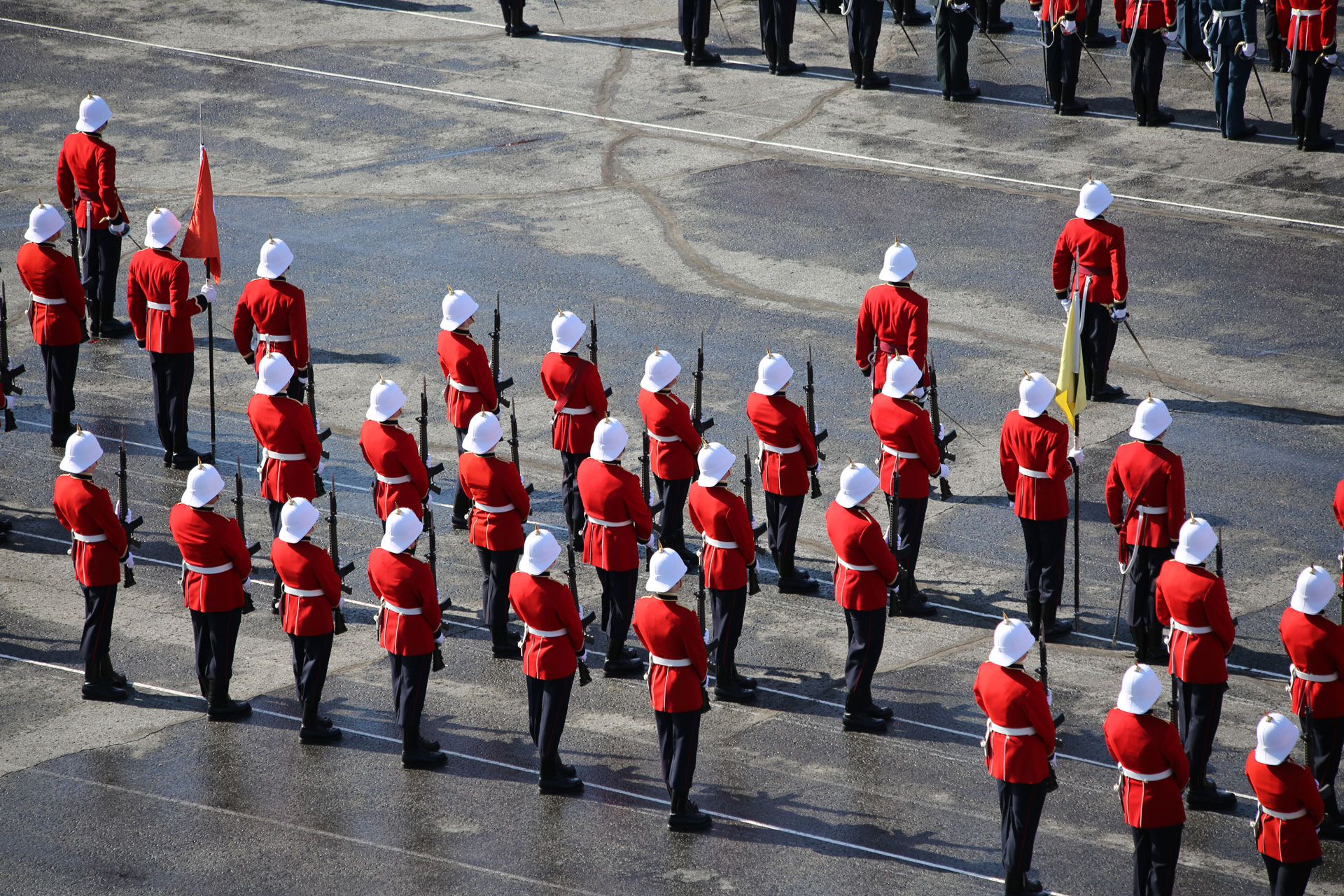 RMC Vancouver Branch Golf Scramble After Action Report – June 12th 2011.

We had 23 golfers again this year which is the same number as last year. Weather was great, course was dry, friendship was excellent as usual. The low gross this year again was the 4some of Jim Reith, Dave and Alannah Reith, and Chris Richardson. KP for the men was Gloud Blaikie who eagerly grasped the photo prize – if you zoom you can see the reason for his smile. KP for the ladies went to Linda Senft, which was awesome considering she wasn't even on the course.
The Silent Auction raised $ 840.00. Therefore, total proceeds were $1,124.85 to be donated to Gen. Hillier's Military Families Fund (which compares to $1104 last year and a 3 year total donation to the MFF of $3570 from the golf event).
I would like to thank Jim Reith for his time and effort to organize the tournament and Silent Auction, and I would also like to thank the donors of the auction items: Roy Strickland, Mark Duncan, Ken Tanner, Jim Reith, Domaine de Chaberton Winery and Township 7 Winery. It was determined over dinner that a couple of the non-golfing partners decided to tour some of the local wineries. This was determined to be an excellent idea so next year we will add a winery excursion to run in parallel with the golf, followed by the dinner.
Photos:
Gloud Blaikie Mens KP
Linda Senft Ladies KP by proxy
Mark Duncan
Group shot 1 clockwise from lower left: Ken Orr, Blair Trousdell, Mark and Joan Duncan, Roy Strickland, Gary Nijman, Kim Breakell Mech, Gloud Blaikie, Wayne Baldwin, Wendy Trousdel
Group shot 2: Linda Senft in foreground, Wayne Baldwin, Mark Duncan, Gary Nijman, Jim Reith, Wendy Trousdell, Roy Strickland, Blair Trousdell.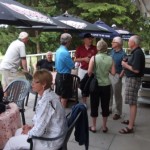 Upcoming Events Calendar
Vancouver Branch Road Bike Ride, July 16th 2011- please respond with interest so we can estimate numbers.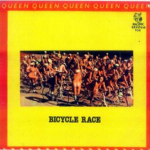 This is a 46+ km ride starting and ending at Golden Eagles Golf Course in Pitt Meadows. Family and Guests are welcome. Kim and I rode the route this past weekend and it is safe and flat with the exception of a descent to and climb from the Fraser River. The route will minimize the amount of time on Dewdney Trunk Road and Highway 7, while maximizing dedicated bicycle lanes and controlled road crossings. The scenery is really pleasant. Start time is 2 p.m. from the Golden Eagles parking lot. Estimated time depending on the riders' skill level is under 2 hours. This will allow us to have some post-ride hydration before dinner. Cost is $30 per person and this includes a steak dinner at the golf course after the ride. For those who do not have road bikes, do not worry – there is easy access to the Alouette dyke bicycle trails and you are welcome to avail yourselves of that on your cyclocross or mountain bikes. The dyke is kid-friendly with parking lots at the road head.
Coordinating Instructions
Date/Time: 2 p.m. July 16, 2011
Place: Golden Eagles Golf Course, 1770 Ladner Road, Pitt Meadows
Cost: $30 including steak dinner
Attendees: Open to Ex-Cadets, family and friends.
Vancouver Branch Flotilla, August 13th 2011- please respond with interest so we can estimate numbers.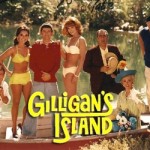 Terry Senft, Kate Armstrong and Mark Duncan have offered their boats for a day trip to Bowen and back, with lunch at Snug Harbour (Dutch lunch). Terry and Kate have sail boats, Mark has power. Please advise if you're interested and your location so we can balance numbers and assign people to each boat depending on where they're moored.
Coordinating Instructions
Date/Time: 9 a.m. August 13th, 2011
Place: Boarding Locations TBD
Cost: $by donation (fuel); dutch lunch
Attendees: Open to Ex-Cadets, family and friends pending space limitations on the watercraft.
Pub Nights: Restart in September – details TBD per Ed Hare. We'll get a couple out of the City for our valley brethren.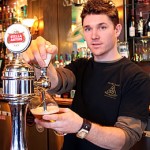 Fall BBQ – September 17th 2011 Chez Duncan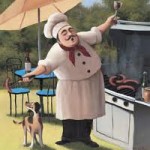 Mark and Joan Duncan have kindly offered to host the popular Fall BBQ classic (which is great because my deck needs a new coat of paint). Normally this is held the first weekend after Labour Day, but Mark and his brother are riding in the Vancouver-Whistler Fondo on the 10th, so the 17th it is.
Coordinating Instructions
Date/Time: 4 p.m. September 17th , 2011
Place: 3116 Duchess Avenue, North Vancouver (closest exist is the Williams Street exit off of the Upper Levels highway at the top of the Cut heading Westbound).
Cost: $TBD
Attendees: Open to Ex-Cadets and family.
Annual AGM – October 29th 2011 – Coast Coal Harbour Hotel, 1180 West Hastings Street, Vancouver.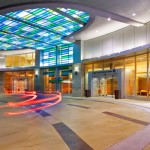 Ken Tanner has selected a great venue for us for the AGM – the Coast Coal Harbour Hotel. The price per couple is $200 for a plated dinner. Further details will be provided re: speaker, special rates for those staying at the hotel after the dinner. Please book mark this date now. Costumes are strictly optional.
Coordinating Instructions
Date/Time: 6 p.m. October 29th , 2011
Place: Coast Coal Harbour Hotel, 1180 West Hastings Street, Vancouver
Cost: $200 per couple
Attendees: Open to Ex-Cadets and spouses.
NEW EVENT – November 17th, 2011 Scotch Tasting Lessons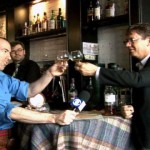 Unbeknownst to many, the flavours of scotch whisky are as diverse as wine, and range from light, fruity and floral, to full bodied and sherried, to smoky and peaty, and everything in between. There are over 100 whisky distilleries in Scotland in 5 or 6 distinct areas and each tries to make a distinct product.
One object of this affair (the first being social) is to learn how to explore the four elements of a whisky: nose, taste, finish and balance, in terms the beginner can understand, and to find the type of whisky that you prefer (or perhaps to confirm that you are a dedicated rye-coke person).
You will also learn the difference between: single malt whisky, blended whisky and blended malts (aka vatted malts). Cost is $25 per person which will cover product, glass rental, and snacks (served after the tasting so as not to damage the palate).
Space will be limited to 22 only, to allow for an educational event so please indicate your interest early – First Come First Served. This event will be graciously hosted by Gary Nijman at the offices of Alexander Holburn Beaudin & Lang LLP, #2700-700 West Georgia Street. Thanks Gary!
Coordinating Instructions
Date/Time: 6 p.m. November 17th , 2011
Place: Alexander Holburn Beadin & Lang LLP, #2700-700 West Georgia Street, Vancouver.
Cost: $25 per person
Attendees: Open to Ex-Cadets and spouses.
Your servant,
13766 Konrad Mech
W: (778) 995-6912 H: (604) 987-8114