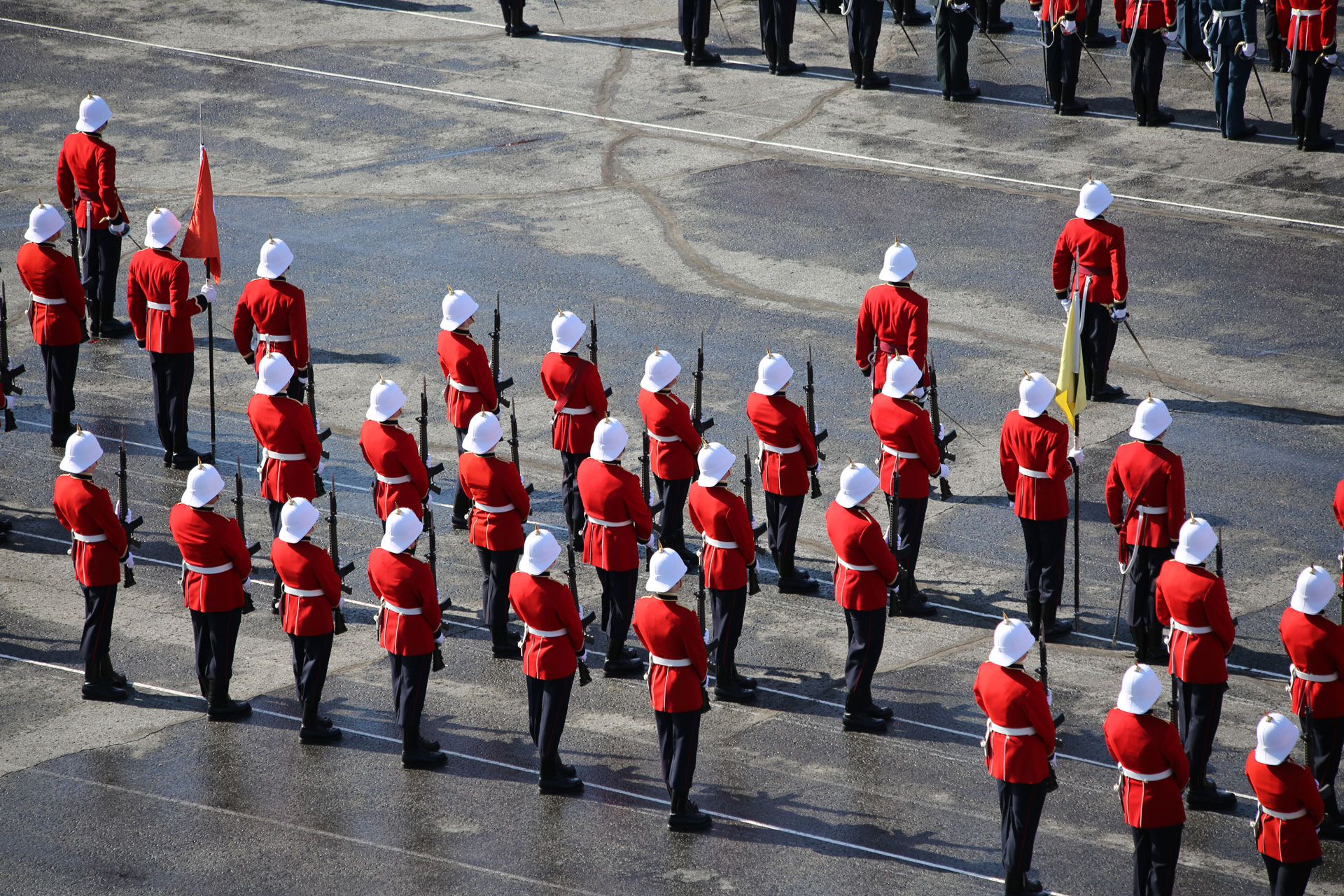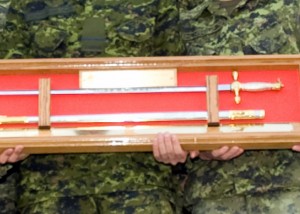 Count down to 16 April and a date at West Point
After two weeks of a tough January selection culminating in a 11km obstacle course through the campus and an intimidating Fort Henry buried in snow, 15 cadets were selected to make up the 2011 Sandhurst Team from the Royal Military College of Canada.
Now in March, less than one month away from their international competition in West Point, hosting 50 teams from 7 different countries, these cadets have dedicated hundreds of hours of physical training and military skill development, all the while keeping their proficiency in the college`s four pillars at a high level.
Last weekend saw the Sandhurst team`s final weekend exercise to prepare for the competition, taking place at CFB Petawawa. The team spent numerous hours at the shooting range, perfecting their marksmanship with the C7A1, to try and clinch the Best Marksmanship award for the second time in a row. The team also practiced Combat First Aid, Section Attacks and Rope Bridges, but the main event culminated on Sunday morning with a three and a half hour obstacle course spread out over 14 kilometers, which the team ran in boots with a full complement of webbing, helmets, a field radio and other squad equipment, to tackle 8 mentally and physically challenging obstacles, interspersed with a navigation portion that required the team to push through sometimes dense brush, all as a simulation for what the competitors will face at West Point. Despite the fact that this `mini-competition` was only a test-run for the Sandhurst team, no effort or energy was spared throughout the entire course.
This Petawawa training, along with the workouts in the weeks ahead before the April 16th competition, are to avenge a respectable but disappointing 6th place finish out of 45 teams last year. This year`s Sandhurst Team Captain, IV Charles Gallant, has made a conscious effort to learn from the mistakes of last year, and stay focused on the goal of not only training hard, but training right. If the team is to regain their championship title from their most dangerous opponent, the team from the Royal Military Academy of Sandhurst, United Kingdom, they will only have 'one shot', which has materialized as the team motto.
Although the attention usually shines on the 15 athletes, many Officers at RMC, PSP staff, and fellow cadets have assisted with the development of the team. Each year, the support generated from these people is remarkable. Captain Nathan Price, in his third year with the team, Captain Kevin Schamuhn, a three year former Sandhurst member in his first year helping with the team and Stephane Robert, a PSP coordinator have all donated time and experience to get the team to the high level of fitness and military skill that it prides itself on. IV Frannçois-Michel Ouellette and his team of 6 cadets have also given hours of their spare time for logistical help, and the RMC Sandhurst Team of 2011 sincerely thanks this group, as well as all of RMC for the enduring support.
One Shot!
24789, Élof Charles Gallant
En janvier dernier, comme à chaque année depuis un peu plus de dix ans, une trentaine d'Élofs tentèrent de joindre la prestigieuse équipe Sandhurst du Collège militaire royal du Canada. Au bout de deux semaines de sélection, seul vingt Élofs réussirent à se rendre à l'épreuve finale. De ces vingt athlètes déterminé(e)s, seuls les quinze individus démontrant le plus haut standard des exigences demandées pour un athlète Sandhurst furent choisi pour former l'équipe de 2011.
Depuis un peu plus de dix semaines que ces Élofs du Collège militaire royal du Canada fournissent un effort acharné lors des dix-huit heures d'entrainements par semaine, et ce tout en travaillant fort pour garder un standard élevé dans les quatre piliers du Collège. Le dévouement de ces Élofs envers le Collège est remarquable. En effet, comme à chaque année, le but de l'équipe est de démontrer à nos alliés que le Collège militaire royal du Canada offre un programme de formation élite d'Officiers. Pour ce faire, la performance de l'équipe lors de cette journée de compétition doit être mémorable.
Il reste un peu moins de quatre semaines avant la compétition et l'équipe a déjà prouvé de quoi elle est capable. Effectivement, lors de la fin de semaine du 18 au 20 mars, l'équipe Sandhurst s'est rendue à la base militaire de Petawawa afin de perfectionner leur tire sur la C7A1. De plus, l'équipe en a profité pour mettre en pratique les nombreuses habilités militaires apprises depuis le début Janvier. En effet, la fin de semaine s'est terminée avec une course de plus de 14km lors de laquelle les membres de l'équipe ont couru cette distance avec le même équipement qu'ils devront transporter lors de la compétition. Tout au long du trajet se trouvait des obstacles exigent mentalement et physiquement, préparant ainsi l'équipe pour les obstacles qu'ils devront affronter à la compétition.
Nos attentes sont très grandes tant qu'à Sandhurst 2011. Nous avons beaucoup appris suite à certains évènements de la compétition de 2010, et qui d'ailleurs, ont résulté à notre 6e place. C'est en apprenant de ces erreurs, en restant concentré sur notre but, en demeurant motivé et en gardant la tête haute que nous regagnerons notre titre.
Vous comprendrez que l'équipe Sandhurst est non seulement constituée de 16 Élofs. Plusieurs Officiers, PSP et collègues veillent à notre développement. Effectivement, comme à chaque année, le support que nous offrent ces individus est remarquable. En effet, le Capitaine Price qui en est à sa 3e année avec nous, le Capitaine Schamuhn qui possède de l'expérience en tant que membre de l'équipe Sandhurst, PSP Stephane Robert entraineur depuis maintenant plus d'un an ainsi que l'Élof Ouellette et son équipe de six Élofs consacrent à semaine, un nombre d'heures considérable au développement de l'équipe. Le support fourni par ces individus est essentiel au succès de l'équipe. L'équipe Sandurst remercie ces individus ainsi que tout le Collège pour leur support.
On se donne rendez-vous à Westpoint le 16 avril… « One shot! »
24789, Élof Charles Gallant