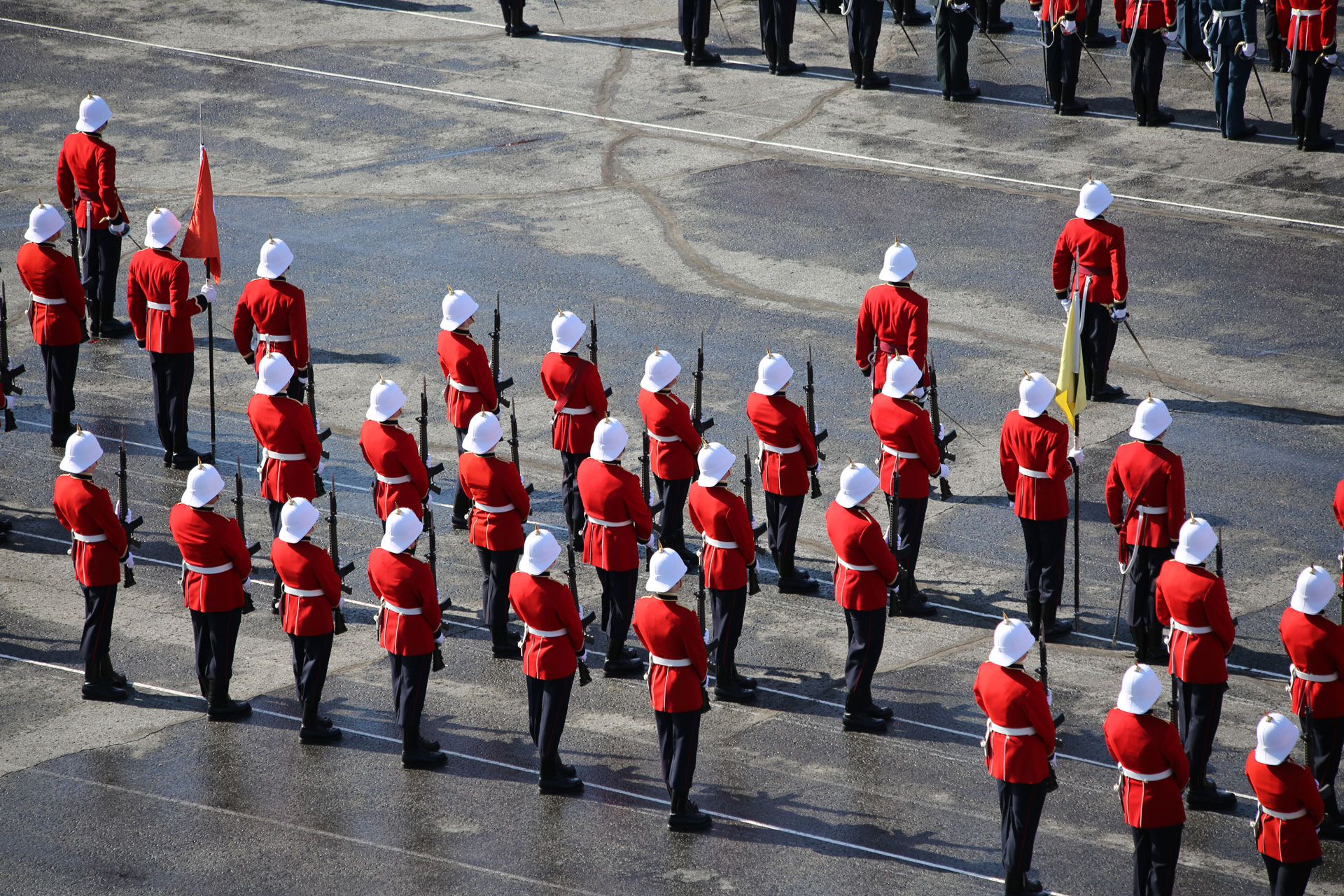 Expansion among future missions at RMC
Posted By: IAN ELLIOT, Kingston Whig Standard
Like the rest of CFB Kingston, Royal Military College hopes to expand in coming years.
The new principal of the school told the quarterly Queen's-Kingston community breakfast at Day's Inn yesterday that he would like to see Canada's only military university expand its student body to mirror the growth of the other post-secondary institutions in the city.
Because the university is limited in the number of officer cadets it can admit, Joel Sokolsky said it would look to expand its enrolment in non-traditional areas in the years to come.
"In terms of numbers, one of the things limiting it is just bed space," he said.
The college houses most of its young officer cadets on campus, but he said more emphasis will be put on the RMC equivalent of mature students: mid-career NCOs who are earning a degree as they rise from the ranks. Older, and in many cases married with children, they don't require basic military training or drill and so they live in the city while completing their educations.
He also said one of his goals as principal would be to try and bring more reservists to the university, as well as continuing the college's extensive distance- learning program. While RMC is one of Canada's smallest universities with 1,032 undergrads this fall, it provides courses to another 5,000 students posted elsewhere in Canada. The college has a reputation for the quality of its post-graduate work, much of it done by civilian academics.
Some RMC students also attend other universities to take degrees not offered at the college, and Sokolsky said it is increasingly co-operating with other schools, such as St. Lawrence College, which just partnered with RMC to offer a bachelor of arts in psychology to cadets.
"Co-operation with other schools is key, and we will be expanding that cooperation," he told the crowd.
Partnerships with Queen's and other schools are important not just in research, but because RMC is also restrained by sometimes byzantine federal government accounting rules.
Sokolsky notes, like other federal departments, the university is forbidden, for example, from offering meals or accommodations to visiting academics without written permission from the assistant deputy minister in Ottawa.
"We can fly a speaker from Beijing to Kingston for a conference, but we can't buy him a cup of coffee when he's here," Sokolsky said.
Sokolsky, who as principal is responsible for academics at the college but plays no part in the military training, noted that RMC is unique among all other western military colleges in that it admits civilian students.
He said the college, and the military it represents, is better integrated into Canadian society than it is even in the United States, in part because the Canadian military is permitted to operate on Canadian soil in emergencies such as national disasters.
The American military is forbidden to do so under the 130-year-old Posse Comitatus Act that prohibits the army conducting domestic law enforcement.
"Links to the community are important, and in many countries, militaries are not seen as part of the community -in fact in some countries, the community is afraid of the military," he said.
Sokolsky noted even architecturally, RMC is more of a part of Kingston than the armed forces are in the States, where military academies are physically separated citadels. He said that physical connection mirrors the way the armed forces' role is viewed as a normal part of the larger Canadian society.
"Here in Kingston, there is more similarity between what you find inside and outside the RMC arch than inside and outside the south gate at West Point," he said.