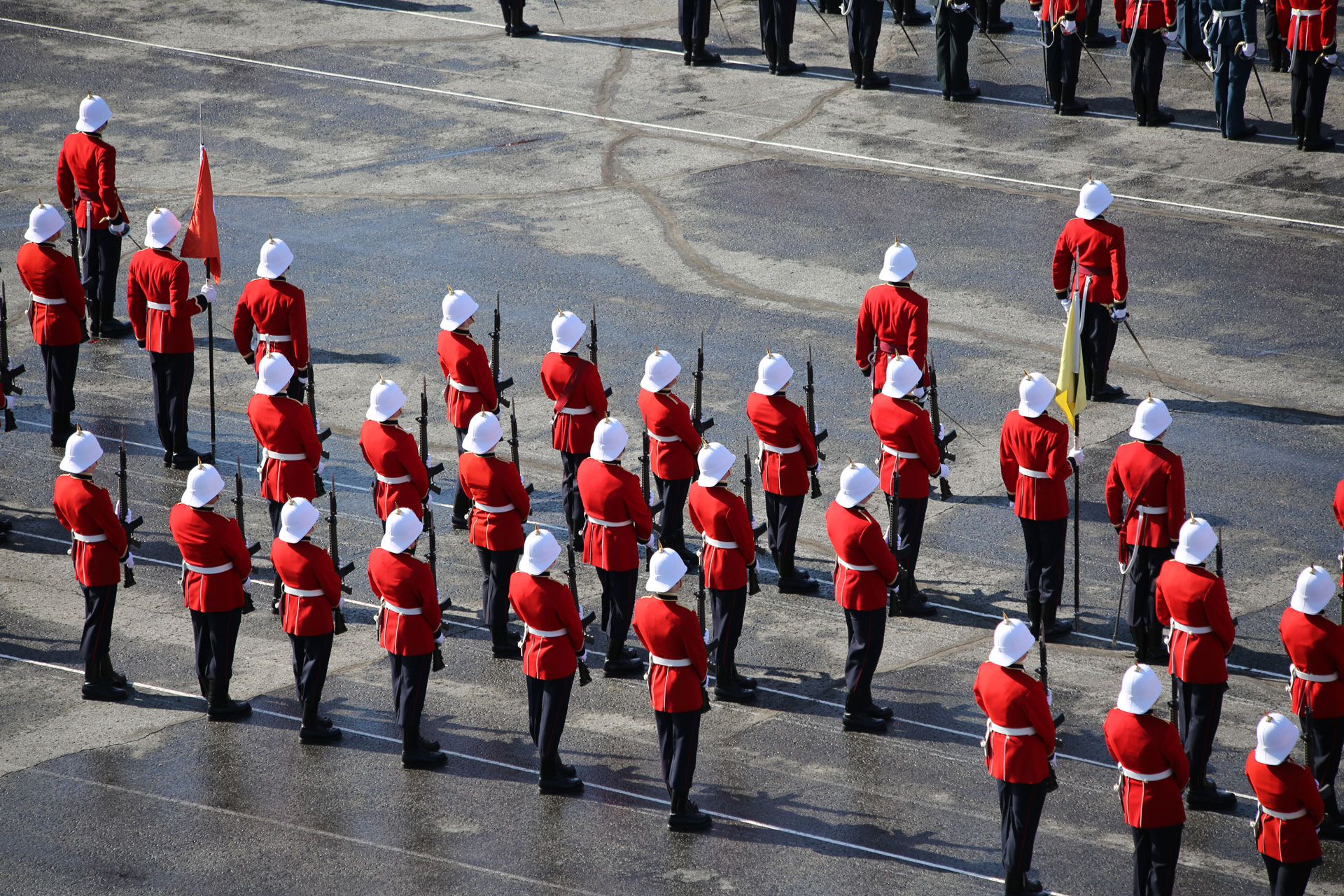 Dr Antar elected to URSI Board of Directors
Dr Yahia Antar, a professor in the Department of Electrical and Computer Engineering, and a Canada Research Chair in Electromagnetic Engineering, was elected as Vice President of URSI at its General Assembly in Chicago, 7-16 August 2008.
The International Union of Radio Science (Union Radio-Scientifique Internationale, URSI), a non-governmental and non-profit organization, is responsible for stimulating and coordinating, on an international basis, studies, research, applications, scientific exchange, and communication in the fields of radio science. One of its main objectives is to encourage and promote international activity in radio science and its applications for the benefit of humanity. Members of the Committee are the National Chairs chosen by the Academy of Sciences of each Country; in Canada, by the National Research Council.
In 1999, Dr. Antar was elected by the Canadian Radio Science Community as the National Chair. In this capacity, he represents Canada at the URSI General Assembly held every three years, the last being held in Chicago in August.
The Board of Officers, who oversees the working of URSI internationally, is elected every triennium by the URSI Council, which is composed of scientists from the member nations. At the Chicago Assembly, Dr. Antar was elected to the office of Vice President, obtaining 158 votes from of total of 164 available. He is one of two newly elected VPs, the second
being from Stanford University. This is obviously a vote of confidence by the World Radio Science Community for Canada and Canadian efforts in radio science, and adds to the high visibility of the Royal Military College. This is the fifth time in the history of URSI (which dates back to 1921) that a Canadian was elected to this position.
Dr Antar élu au poste de vice-président de l'URSI
Dr Yahia Antar, un professeur au département de génie électrique et de génie informatique, et le Chaire de recherche du Canada sur les micro-ondes et les antennes, a été élu au poste de vice-président de l'URSI à l'Assemblée générale qui a lieu à Chicago du 7 au 16 août 2008.
L'Union Radio-Scientifique Internationale, URSI, une organisation non gouvernementale et sans but lucratif, est responsable de stimuler et de coordonner, sur une base internationale, des études, de la recherche, des applications, des échanges scientifiques, et la communication dans les domaines de la science radio et de promouvoir son application au profit de l'humanité. Les membres du comité sont les présidents nationaux choisis par l'Académie des Sciences de chaque pays; au Canada, par le Conseil de la recherche nationale.
Dr. Antar a été élu en 1999 par la communauté canadienne radio-scientifique en tant que président nationale. À ce titre, il représente le Canada à l'Assemblée générale de l'URSI qui a lieu tous les trois ans. Le dernier a eu lieu à Chicago en août.
Le conseil des dirigeants, qui surveille le fonctionnement de l'URSI au niveau internationale, est élu tous les trois ans par le Conseil de l'URSI, qui se compose de scientifiques des pays membres. À l'Assemblée de Chicago, Dr. Antar a été élu au poste de vice-président, obtenant 158 voix du total de 164 disponibles. Il est l'un de deux nouveaux
vice-présidents élus, le deuxième étant de l'Université de Stanford. C'est évidemment un vote de confiance par la communauté mondiale radio-scientifique pour le Canada et les efforts canadiens en science radio, et augmente de plus la visibilité déjà élevée du Collège
militaire royal. C'est la cinquième fois dans l'histoire de l'URSI (qui remonte à 1921) qu'un Canadien a été élu à ce poste.
________________________________________________________
First Year Orientation Period (FYOP) – Formerly Known as Recruit Term

By: WJO
Just over two weeks ago the Class of 2012 marched through the RMC Memorial Arch. Just over two weeks from now – friday / saturday 3rd & 4th October, these same cadets will complete the obstacle course and receive their RMC cap badge signifying that they are (finally) full fledged members of the Cadet Wing.  Both events are spectacular in their own right, Rolande and I have witnessed a couple dozen or so and we are looking forward to the 2008 edition.
Both activities must be classed in "Don't miss this event category"! Family members and friends who have some one "significant" in the Class of 2012 – mark it on your calendars – bring your camera and  dress for the weather!
So what have these cadets been doing around RMC over the past two weeks?  Our trusty cameraman through a number of ways was able to capture a number of "photo – ops"  of cadet life.  Recognize anyone?
Lunch at RMC just isn't quite like lunch at home…
…slouching tends to be kept at a minimum…
…and sleeping in isn't the order of the day.
But RMC isn't all work and no play…
…there's Sports Day…
…and other unusual, but fun, traditions.
Click HERE and observe First Years performing "Bed Drill".
Click HERE and see how physical training can be both challenging and fun.
Click HERE for some good 'ole school spirit and pride.
________________________________________________________
I remember When
By: Ocdt Stephen Paish
This week for "I remember when" I would like to talk about a time in my FYOP that I deem to be "The Never Ending Week". This week comes at a time when FYOP is halfway over but seems far from being finished. It is a time where the exhilaration of the Arch Parade and the sports day weekend has long faded from memory, replaced with the hard slogging of FYOP routine. I remember walking down the hallways at this time in first year and seeing the "days until the obstacle course" counter on the wall still showing double digits. Somewhat depressing to say the least.
This is the time for hard pounding, the time for the pursuit of the goal of gaining acceptance. This is the time when the first years slowly start to work as well oiled teams. The days will seem hard and repetitive but it will work to aid the first years. I remember that it was in this week when my flight finally got its inspection standards down and finally managed to impress our staff with our conduct. It was a great week for us. So while this week may not have the glamour attached to it as Arch Parade or Reunion weekend I still view it as an extremely important one. As Clauswitz says "The importance of the victory is cheifly determined by the vigor with which the immediate pursuit is carried out. In other words, pursuit makes up the second act of victory." I am sure it will be a good race.
________________________________________________________
Women's Rugby
By: WJO
(W) rugby was given the "green light" by college authorities to start-up as a Club Team (aka as non-varsity) last Spring.  With Club status the team is restricted from holding regular practises and tryouts like an "approved" varsity team.
Despite the restrictions the enthusiasm and work ethic has been very prevalent at the few few pratices that the team has held so far.  When asked how the turnout has been, one of the coaches, 22428 Kristin Topping RMC ('02), a former varsity (w) rugby player at RMC when the team had varsity status replied. "We've been getting about 25 – 30 out for practice which doesn't include the first years who might be interested because of FYOP (First Year Orientation Period) We think our club roster will be around 40+ once everything is said and done."
Other members of the coaching brain-trust include:  John Proctor,  & NCdt Chris McLeod (IV year UTPNCM from Otter Squadron)
Team captains are  OCdt Laura Locklin (IV year) & NCdt Nicole Bach (III year). Coach Topping concluded with, "Emilie Létourneau (II Year) is our equipment manager and is doing a FABULOUS job!
A number of Ex cadets are thrilled with the news that (W) rugby is back on the college radar and are interested in following the progress of the team. Currently, they are only allowed to play three fixtures according to college club rules for their first year back in operation.
Once we are aware of when / where they will be playing – we will spread the word!
________________________________________________________
(M) Rugby: Lop-sided loss to defending OUA champs evens RMCs record to 1 & 1.
(M) Soccer : RMC Earns First Point of the Season with Scoreless tie at Laurentian