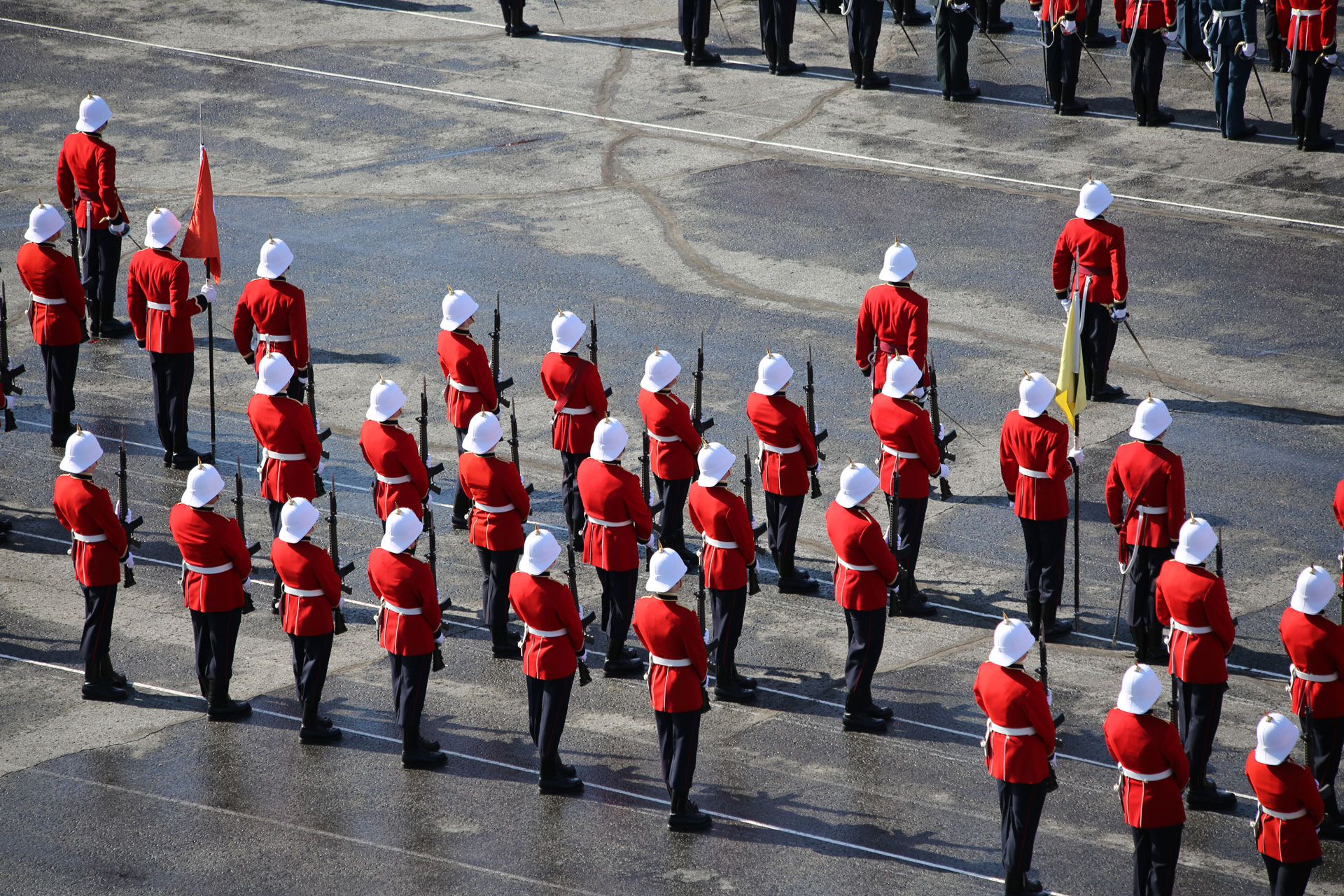 22428 Kristin Topping (RMC 2002)
When one thinks of rugby at RMC most, but not all, think of Men's rugby.
This past year saw the return to the rugby pitch for about 40 lady cadets. A number of e-Veritas readers may be aware that (W) rugby was a fully recognized varsity sport at the college – even employing a full-time "female" coach in the early 2000s.
They were one of a number of teams "slashed" when the powers that be decided around 2002-3 to move the RMC sports program in a new direction. A number of full-time and well paid coaches were hired for the remaining varsity teams. The aim being that a concentration on "core" sports with the full-time coaches – who would have two main roles – coach and "attract elite student athletes" would improve the calibre RMC varsity teams at the Ontario University Athletics level of competition.
As earlier mentioned, the "rugger ladies" have resurfaced! They played a successful exhibition schedule which many feel is just a first step in the team eventually being granted full varsity status. Many of the valid arguments used in the aggressive campaign to have (M) rugby reinstated back to the OUA level could (and should) be applied to the women's side.
Recently Bill Oliver met up with one of the driving forces behind the re-emergence RMC (W) rugby, 22428 Captain Kristin Topping (RMC RMC 2002). Kristin was recently named the winner of "THE CLASS OF 1965 TEACHING EXCELLENCE AWARD". She is an Ex cadet and played the game while attending RMC as an ROTP cadet.
To say she is passionate about rugby would be an understatement.
In conversation with Bill Oliver
First of all, congratulations on being named the 2009 recipient of THE CLASS OF 1965 TEACHING EXCELLENCE AWARD which was announced at the recent Convocation ceremonies. What do you teach and how long have you been teaching it at RMC?
Thank you very much. It is a real honour, and quite a surprise, to receive the TEA this year. Funny story, Dr. Weir informed me that I was nominated for the award on April 1st so I thought it was an April Fools joke initially. He's known for being a bit of a joker at times.
I've just finished my second year as military faculty in the Chem/Chem Eng Dept and I teach a little bit of everything: a summer math refresher course for AMS (Dept of Applied Military Science) and incoming UTPNCMs, first year engineering chemistry, engineering economics and some CBRN courses for both AMS and the Chem Dept. I get to see all sorts of students, not just cadets in science or engineering. I have had a lot of fun this year working with the cadets, UTPNCMs and AMS students.
We know you are quite involved with the (W) Rugby program at RMC. What exactly is your position and what motivated you to get involved? Did you play rugby as a cadet?
This year Women's Rugby returned to the College after having been removed from the athletic program in 2002. Currently, we have recreational club status. I am the Club's supervisor/assistant coach and our team captains this year were IV Laura Locklin and III Nicole Bach. We were also lucky enough to bring Capt John Proctor and NCdt Chris McLeod back into the coaching fold as well. Both of these gentlemen were my coaches when I played as a cadet. John was originally involved in bringing women's rugby to the College in the late-nineties and he's come back for another go at re-establishing it.
Bringing rugby back to the College started as a small brain child that Chris and I came up with over coffee in late 2007. It started out as a "Remember when…." conversation and a couple hours later it was "We can bring Women's rugby back!" Chris ran into John at Tim Hortons one morning and we had no problem twisting his arm to come back as Head Coach. With Laura and Nicole spreading the word around the student population we had over 40 girls express an interest at our first meeting! If you do the math, that's a significant portion of the ladies at the College. This meeting proved that women's rugby is a relevant sport that belongs at the College. From there, we approached the Athletic Dept in 2008 and gained club status.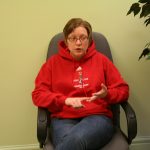 What are your responsibilities with the team?
Clubs are the responsibility of the members. The coaches and I really placed a lot of the responsibility on the cadet's shoulders. Laura and Nicole were absolutely instrumental this year in the success of the club. My responsibilities, aside from being the assistant coach, were pretty minor. I coordinated the game schedule, did a bit of paperwork from time to time, really not a lot – the team did a really good job this year making sure they got the most out of their first year as a club.
At what level of play does the (W) rugby compete?
We are a recreational club this year. Our schedule this year included exhibition games against both College-level and OUA teams.
How has the rugby interest been with the lady cadets – do you have trouble generating interest? How many lady cadets participated?
Interest has not been a problem at all. This year we had about 30 fully committed players with over 40 in total registered and paid as club members (we have a small club fee of $20 to cover the costs of refs, physios and other club needs throughout the season). Those players who could not commit fully were generally cadets with senior bar positions or varsity players who were interested but just could not fit every practice or game into their busy schedules.
Having such a large roster this year really had its perks. During graduation week, when all of the 4th year's family and friends were in town, we divided the team in half and managed to scrimmage against each other when a local team cancelled at the last minute. This is not just interest we are getting – these are ladies that LOVE the sport!!!
What does the rugby interest look like for next year? What about the coaching situation? Do you have a committed coach in place? What is his / her level of experience and commitment?
Interest is looking good. We have a Facebook page up that gets hits every once and a while from high school students interested in coming to RMC to play rugby. So we look forward to a new crop of first years every year. The beauty of being a developing recreational side is that we welcome any player, regardless of skill level or game knowledge. We make sure that everyone gets field time and we take the time to develop their understanding of the game. This keeps interest up and we've developed some really stellar players that, before this year, had never played before: Liz Eldridge, April Blackwood, Teri Reil, Caitie Clapp, Eve Boyce, just to name a few… It's a really long list.
As for coaching next year, we will unfortunately be saying good-bye to Chris who has graduated and is moving on with his naval training however John and I will be back next year to keep things moving in the right direction. John, the Head Coach, currently holds an NCCP3 coaching level qualification.
What type of schedule did the team have during the past school year? Could the RMC rugby ladies handle a tougher schedule?
This year we had a varied schedule, playing both College-level and OUA teams. We were testing the waters this year to see exactly where we fit into the whole scheme of things. The club came together as a group of fantastic athletes with quite a range of game knowledge so we played it cautious at first. Turns out we really did not need to be worried – we beat every college team we played and, lost, but certainly held our own against the university teams. This is really promising for next year. With more field time to practice next season, the go-ahead from the Athletic Dept to play more games and girls coming back next season with game experience, it is guaranteed that you will hear a great deal more about the Women's Rugby Club next season.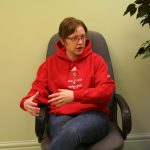 How did you feel about this past season? Did any of your rugby players impress you with their individual skill level? Which one(s)?
This past season was incredible! I think the coaches would agree that we could not have imagined a more successful first year back at the college. The girls really made this season their own; they earned every one of their successes this year.
Players that impressed me… I can not pick just one. Our MVP's for the season were Laura Locklin and Jen Brulé (a civilian player who has since joined the reserves). I think the coaches and I were most impressed with the team's overall improvement this year. Some of the highlights:
1. Our first try: ultimately scored by Alissa Quartermain but a real team effort. The girls fought to bring the ball over the try line as a team – it was incredible to watch. This try was the first of three that lead to our victory in our very first game against St. Lawrence.
2. Our first loss: sounds ridiculous but Carleton had a direct hand in improving our defensive game. The girls adapted very well and learned a lot which they employed later in the season.
What are some of your top rugby memories as a cadet? How about over the past year?
To be honest, most of my rugby memories as a cadet weren't from the pitch. I made some of the greatest friends during the three years that I played. In my Chemical Engineering class there were 4 girls that played (Janet Duval, Kerri Iwanonkiw, Erin Johnson and myself) and, of course, Colin Herbert. So, 5 out of 11 of us were ruggers! During class breaks (only during breaks, of course) Kerri, Janet and I would sit down and construct line-ups for the next game, backs plays, etc. It was all we could think about. Rugby was a pillar all on its own for us – Leadership, Athletics, Academics, Bilingualism and RUGBY! It was a HUGE part of my life at the College.
Which other RMC sporting events do you enjoy attending?
I eat, sleep and breathe rugby so, naturally, you will find the entire Women's team and I out supporting the men at all their home games. Sean and the men's team have been great this year. We've borrowed equipment, jerseys and man-power (refereeing and linesmen). They have been out to all of our home games. As a team, we truly felt like we were the women's side of a collective RMC RFC.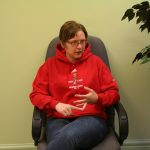 Do you have any hobbies?
Aside from rugby? Is there anything else? Just kidding, right now, I run. I am running the Ottawa marathon on Sunday (24 May). I'm also training for the Petawawa Ironman. I hope to survive training so I can compete with the RMC team in September.
What are your long-term career plans?
I will be back teaching next year which I am really looking forward to. I have started my PhD part-time so I am looking to finish that before I move onto my next posting.
Can you see the day when RMC (W) rugby is competing at the varsity level within the OUA?
I can, of course, see us competing as a varsity team in the future. We need time to develop the players and our game and we will see what the future holds. Getting women's rugby at the College was just the first step. For the time being, we will continue to gain ground and cement ourselves as an athletic facet at the College.
What would it take in your view to make it happen?
All we can ask for right now is continued support. Come out and watch our games! I'm currently putting together a schedule for next season and I will be sure to pass it through e-Veritas for publication.