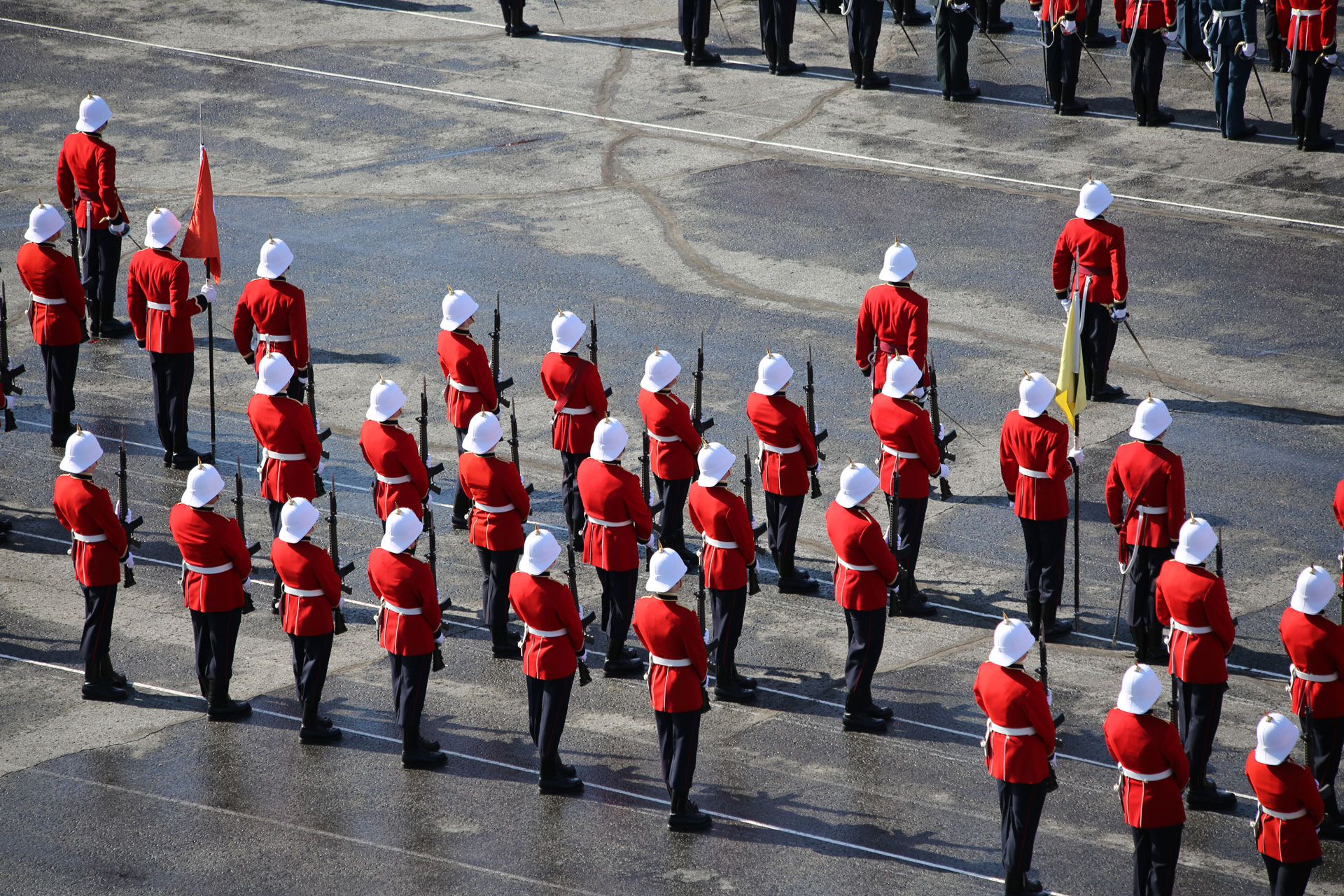 22051 Lieutenant Navy Robert Medeiros – 11 Squadron Commander
Article by: 25323 OCdt Kate Haddon & WJO
Above photo: 25323 OCdt Kate Haddon
This week, I (Kate)  have had the opportunity to get to know 22051 Lt(N) Robert Medeiros, 11 Sqn Com.
As an officer-cadet, Robert was one of the better hockey players from his era. He had three great years with the Paladins before a wobbly knee prevented him from playing in IV Year. The flashy forward wore #22.  In 2000, he  scored the first goal and added an assist in a 3-0 victory against the Black Knights from West Point. This had been the first RMC win against USMA since 1987; their first shutout since 1938 – in what was then the longest international hockey rivalry in the world.
Following RMC, Lt(N) Medeiros, completed MARS training at NOTC Venture, Esquimault. His first posting was to HMCS Winnipeg where he earned his BWK, and had to opportunity to be deck officer taking WINNIPEG into refit in 2007. In August of 2010, he received his current posting to RMC as a Squadron Commander.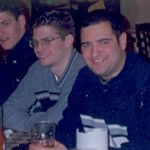 As a Squadron Commander, the Oakville, ON native expects 11 Sqn to work hard because when "you improve individually, you will improve as a team." He also expects accountability because "responsibility is not accepting the consequences for your actions, it's making sure there are never any consequences from the results of your actions in the first place."
With warm weather approaching, his big plans for the summer include: "Fishing, camping, fishing – in that order," he jokes. The message was a little vague; I think he may enjoy fishing… Photo left – Post varsity hockey game social – (Left – right) JJ Verran, Andy Anderson & Robert Medeiros
In his opinion, it is important "to drive home the importance that the best asset we  have in the Canadian Forces is our people." It is paramount that we, as leaders,  dedicate our time and effort to ensure that the needs and well-being of our members  are being addressed.
"Every aspect of having Charge of a Major Warship at sea; specifically the duty to  keep the ship and her company safe, and the bond of trust between yourself and the  Commanding Officer" is, from his leadership experience, one of the most rewarding  past leadership positions.
Spending quality time with his three children, ages five, three, and 23 months, is his favourite past time.  "Whether it be ice fishing, bike rides, t-ball or just playing in the backyard; taking the time with them now" is important.
I asked Lt (N) Medeiros what one of his favorite pieces of advice given to him. He  replied: "Just before our first long deployment, two Navy buddies and I were talking  about the stress of leaving our families. A senior officer, a veteran of many  deployments, overheard our conversation and offered the following advice: "You  must be sensitive to your partners emotional needs," he said. "Never, ever, whistle  while you pack!"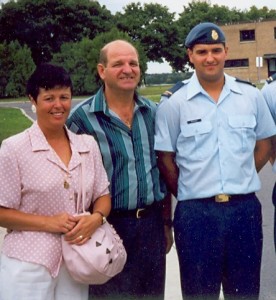 Caption: Pictured are proud parents, Lourdes and Manuel Medeiros on Robert's first day at RMC following Basic Officer Training at Ste Jean, PQ in 1997. The Medeiros couple were constant visitors and big supporters to the college while their son was an officer cadet.