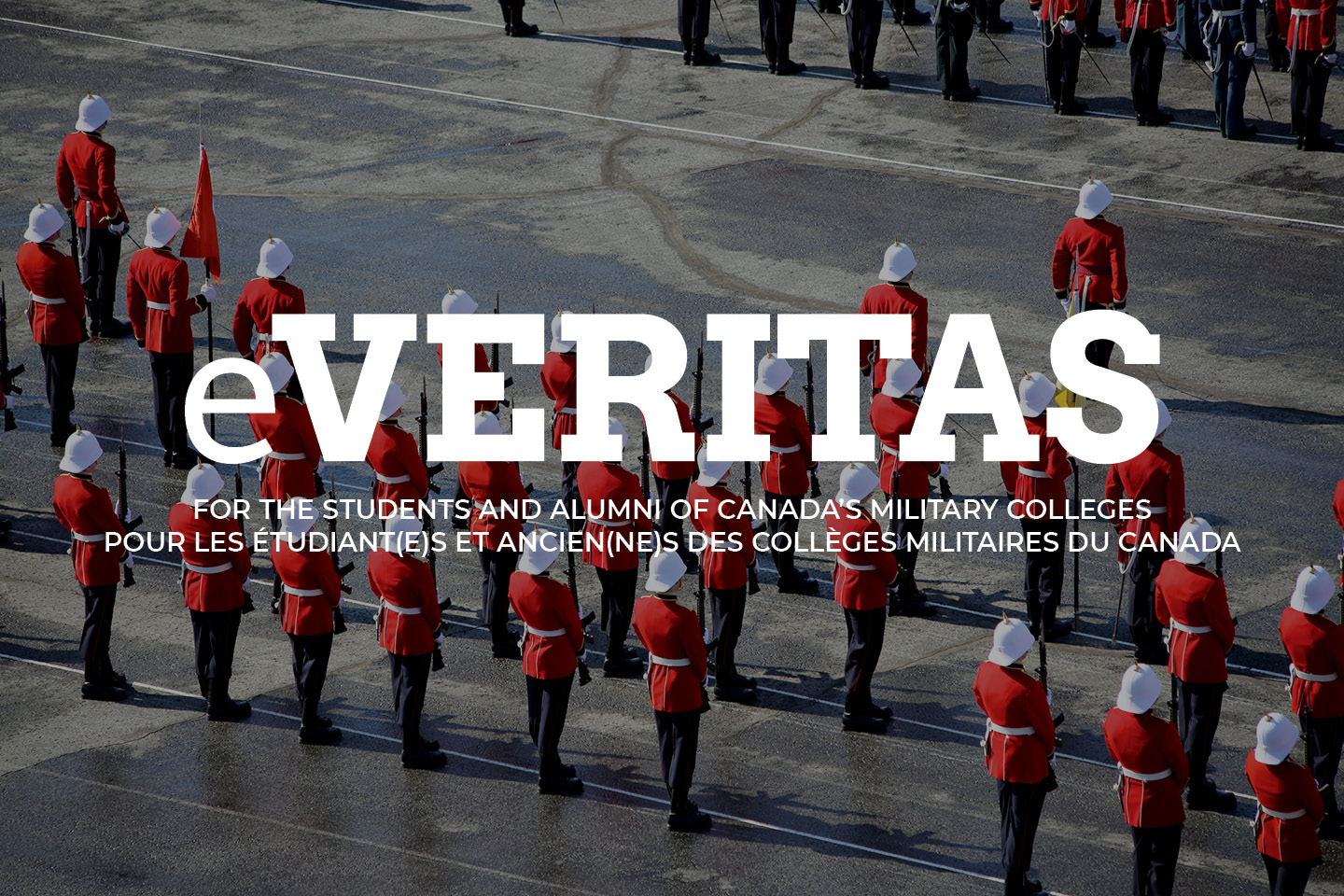 Sandhurst competition: RMCC do us proud at USMA
By: WJO
Fifty-nine teams of cadets from military academies and universities around the world competed in the 49th Sandhurst Military Skills Competition at the United States Military Academy West Point, New York, April 10 and 11.
RMCC battled hard again this year in extremely challenging conditions.
MORE
At press time the final standings are not available but we are aware that they had a very respectable result; they attained the Silver Standard for proficiency.
Our squad persevered amidst horrendous starting conditions, numerous course contingencies and late injuries. In true Canadian fashion, the team remained tough, united and focused on maintaining a disciplined approach to all challenges faced.
Both the commandant, BGen Al Meinzinger and the College Chief Warrant Officer, Keith Davidson made the trip to West Point and was there to cheer them on and watch as their hard work over the last year was put to the test. A number of other college staff and officer cadets also made the trek south including the DCdt, LCol Mark Popov and the Drill Sgt Major – MWO Wallace Rideout.
With just over a month remaining as Commandant, BGen Meinzinger had nothing but positive comments to make: "The College Chief and I were proud to witness the cadets' committed efforts and wish to thank the entire supporting staff for having invested significant time and energy to ensure our team was optimally prepared for competition."
At its core, Sandhurst is an inter-company competition for USMA. However, West Point teams now compete, not only amongst themselves, but against teams from their fellow United States Service Academies, 8 select University ROTC teams, the United States Military Academy Preparatory School team, and international teams from Britain's Royal Military Academy Sandhurst (RMAS), Canada's Royal Military College (RMC) ,  and The Chilean Military School. Each USMA Cadet Company and visiting team selects a 9-member Squad (at least one member must be female) with two alternates.
Each squad is required to perform a series of challenging military tasks during a rapid, non-tactical move along a partly-prescribed 40 km route (approx) .
On Sunday 5 April, the team departed the College, bound for West Point. The accompanying staff included Capt Justin Lystiuk (Sandhurst Team Coach), Capt Adam Bradley (Team Manager), WO Julian Wieczorek (Training NCO), PO Peter Strickland (Admin and Equipment NCO) and two members of the Kingston PSP Staff, Tomasz Deren and Steve Mitchell.
They spent the four days preceding the start of the competition honing up their skills.  The Class of 1964 supports the Sandhurst Team every year through their Class endowment. This is administered through the RMC Foundation.
Over the years RMCC have been very competitive at the Sandhurst competition – coming first in: 2005; 06; ; 07; & 09. We do not hve the results from 10 & 11 handy. In 2012 & 2013 they finished third overall and 5th last year.
Congratulations to all involved with the team and representing Canada in such fine style.
Note: We will update this article when final official standings are available.