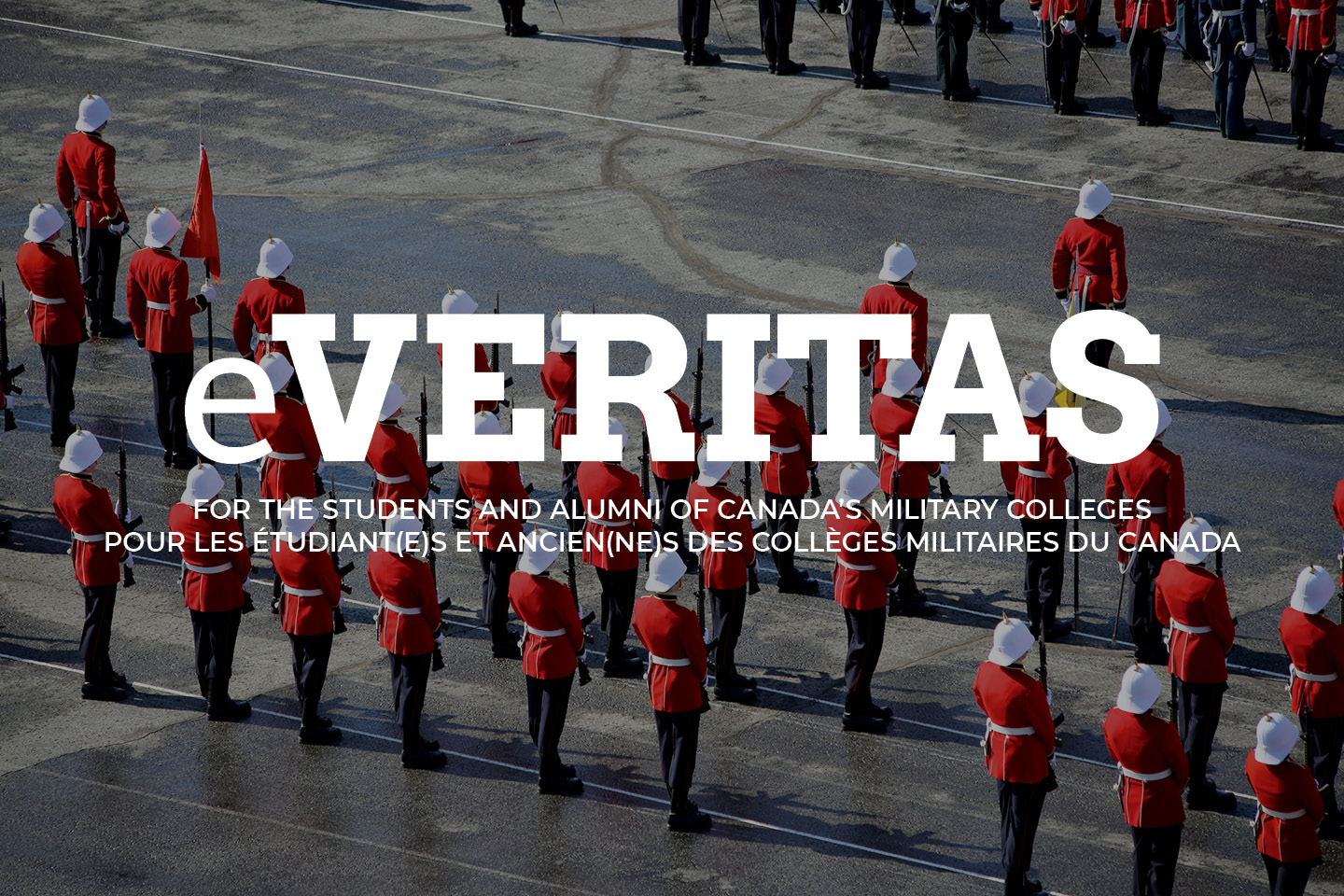 ***
OUA Soccer & Rugby Updates

RMCC Sailing Team Comes Out Swinging In Season Opener
MORE

RMCC Sailing Team Comes Out Swinging In Season Opener
From various sources
RMCC had a strong showing at this week's Laurier Invitational Regatta. A gated downwind course was used for this competition, instead of the Olympic style course the team has been using during practice. On the first day, OCdt Thomson, Skipper, and NCdt Cole, crew, in the A Fleet quickly adapted to the new course setup capturing two second place finishes. By mid-day, OCdt Thomson and NCdt Cole noted that the long start line and relative skill of the competing teams allowed for less conservative starting strategies including the port tack approach, the Vanderbilt and OCdt Thomson's specialty, the barge, to be employed. After consulting with the team's coach, Capt Fraser, weapons free was declared on the start line and the next race began with RMCC sailing towards and parallel to the line at full speed with the fleet approaching on a collision course mere seconds before the start. In a move that demonstrated daring, skill and pure brinksmanship, OCdt Thomson and NCdt Cole expertly manoeuvered their boat between the line and the fleet heading towards the first mark and crossing the line moments after the starting horn, a textbook barge. Their lead was substantial and enabled their first place finish.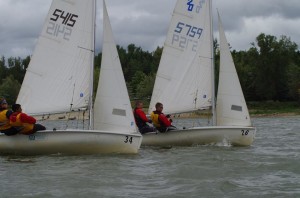 In B-Fleet OCdt Harding, Skipper, and Bowles, crew, fell behind on the upwind leg on the first race. Capt. Fraser, noticing that they often sailed as well or better than the best boats in the fleet, correctly identified the problem, they needed to keep a tight cover on the lead boat. "I want you to find the boat that won the last race and sink your teeth into them," was all OCdt Harding and Bowles needed to hear, when they passed the dock for coaching. For the rest of the regatta, B fleet was given no quarter by the RMCC boat, which captured 2 first and 4 second place finishes.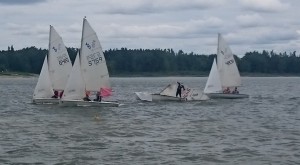 Race committee adjudications of note included an appeal for redress by McMaster University, who successfully argued for their results for a race to be the average of their previous races after a catastrophic de-masting at the start line forced their team to abandon the race. RMCC's B-Fleet team requested redress and filed a protest against Wilfrid Laurier University's boat which collided with RMCC's boat on the downwind leg during a heated battle for first place. The Wilfrid Laurier boat pushed RMCC's boat into a crash gybe that resulted in a death roll 5 boat lengths from the finish line. OCdt Harding and Bowles righted their boat, but argued successfully on shore that had Wilfrid Laurier not violated the racing rules of sailing, they would have finished in first place.