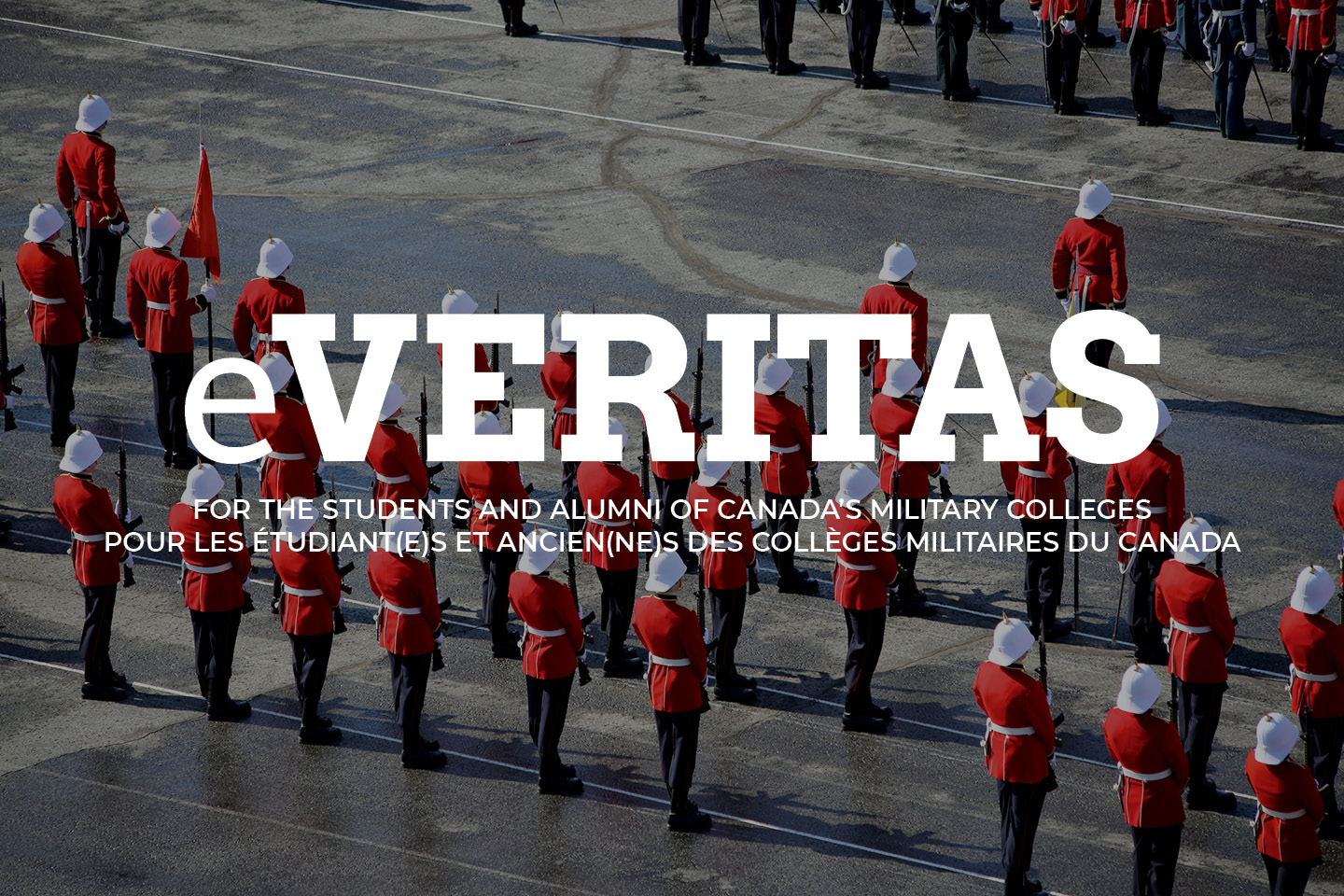 Unflinching: The Making of a Canadian Sniper
By Jody Mitic
Published by Simon and Schuster Canada – 238 pp. $32.00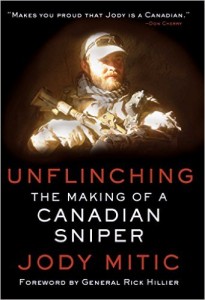 In the 2001 thriller film Enemy at the Gates, actor Jude Law brought to the silver screen the Second World War exploits of Soviet ace sniper Vasily Zaytev. A humble shepherd who finds himself caught up in the brutal grind of Stalingrad, Zaytev uses the shooting skills honed since his childhood in the Ural mountains to devastating effect. As the story progresses, Zaytev finds himself drawn into a deadly psychological duel with arch-rival German Major König that tests his survival instincts and marksmanship skills to the very limit.
In real life Zaytev's service in combat may have lacked the drama portrayed in Enemy at the Gates, but his accomplishments nevertheless remain mightily impressive. Armed only with a standard –issue Mosin-Nagant rifle fitted with telescopic sights, between October 1942 and January 1943 he took out an estimated 400 Germans, some at distances of over 1,000 yards. That may seem like small potatoes when the 850,000 Axis casualties at Stalingrad are considered, but nonetheless Zaytev's contributions provided a huge and badly-needed boost to Soviet morale. Three weeks after the German defeat Zaytev was proclaimed a "Hero of the Soviet Union", and he died at the age of 76 in December 1991, just ten days before the country he had fought so hard to defend ceased to exist.
Fast forward 65 years, and the art of military sniping had been elevated to a whole new game thanks to a combination of high-tech weaponry and incredibly rigorous training. One of Canada's star players was Jody Mitic, a Master Corporal in the RCR deployed to Afghanistan. In Unflinching: The Making of a Canadian Sniper, Mitic takes us on a guided tour of a fascinating, secretive world populated by a special breed of men whose mission is visit terror and mayhem on their enemies.
By the time Mitic landed in Afghanistan he already had decade of soldiering under his belt, gained first through a stint as a reservist with the Lorne Scots, and later by climbing the ranks of the RCR. His early career in the Regular Force wasn't without its setbacks. Mitic recounts the story of one incident in which he made a well-intentioned but ill-advised attempt to protect a comrade who had decided to score some hard drugs after a night on the town.
MORE…
The two soldiers soon found themselves in the custody of the local police, and although Mitic wasn't eventually charged with anything, the encounter left a stain on his record that nearly ended his career. After spending months in limbo waiting to learn his fate, Mitic was rescued by the intervention of "Uncle Billy", a sympathetic RSM in Petawawa. Given a chance to redeem himself, Mitic buckled down and toiled relentlessly, eventually emerging at the top of his course at the RCR Battle School.
Mitic's big break came in 2001, when he was offered a chance to go on the sniper course. It was an opportunity he jumped at without hesitation. As one of the three candidates who eventually made it through successfully, Mitic's qualification as a sniper dramatically elevated his standing in the Regiment. When he returned to his battalion in December 2001, the soldier who had once come within a hair's breadth of being kicked out of the Army now found himself being treated as a bona-fide rock star.
In an interesting twist of fate, it was while Mitic was attending the sniper course that events took place that would dramatically alter his destiny. As many readers of this publication will recall, at the dawn of the new millennium the Canadian Army was a demoralized force, lacking much of anything that was meaningful to do, and bled white by a relentless series of budget cuts imposed during the "Decade of Darkness" of the 1990's. All that suddenly changed on September 11, 2001. Suddenly, the Army was given a new mission fighting the war on terrorism, and soldiers like Jody Mitic would become leading actors in the drama that was about to unfold over the next several years.
As Unflinching recounts, the training that Mitic received during his sniper course left him and his teammates well-versed in the skills they would need to later carry out their various missions in Afghanistan. Even so, as we all know, there are some situations that no amount of training can prepare you for. For Mitic, one of these moments can during Operation Medusa in 2006, when he was asked to help evacuate a fellow soldier who had just been killed. Mitic was stunned to learn that the casualty was Rick Nolan, a Warrant Officer who he knew and respected. Writing about the incident, he recalls the wave of guilt he felt about having had some tense words with Nolan shortly before the Warrant met his demise at the hands of the Taliban.
As 2006 drew to a close, Mitic had a sense of foreboding that something bad was about to happen. As things turned out, he was right. Early in the New Year, only about a week after passing his 30th birthday, Mitic stepped on an anti-personnel mine while on patrol in an Afghan village. One minute, he was engulfed in a fireball; the next, he was wracked by excruciating pain. Before long, he found himself in an ambulance, attended by medic Sergeant Alannah Gilmore, a comrade who as things turned out would later come to play a leading role in his life. The events of that tragic and painful day were the first steps in an odyssey which would see him become a double amputee, rebound in a remarkable fashion to adapt to the new realities of his life, and eventually move on to serve Canada in a whole new way completely different from anything he might have envisioned for his future as a soldier.
In reading Mitic's book, several larger themes clearly emerge. One is the fact that the sniper's trade is very clearly a unique calling in the military, and one that attracts a very special type of soldier. Contrary to what has been so often portrayed in popular culture, the act of pulling the trigger and making the kill may be the least significant part of what it's all about. As Mitic describes in vivid detail, in reality it is all of the things that lead up to that moment of truth – executed in meticulous, painstaking detail – that make the sniper what the man he really is.
A corollary to this last point is, Unflinching shows very clearly that the most deadly weapon in the sniper's arsenal is not his rifle, but rather, a highly disciplined mind. Reading this book, one is left with the impression that an effective sniper must quite literally be able to think the round into the target, no matter how difficult or inhospitable the circumstances around him may be. Much has been written about the advantages that can be conferred by overwhelming firepower, but even so, men like Jody Mitic show that sometimes all it takes is just one well-aimed shot to make a crucial difference on the battlefield.
Unflinching is a book that tells its author's story in raw, gritty, and totally unvarnished detail. It's written in terms that civilians will view as being often distasteful and offensive, but those who have been there will find utterly enthralling. Mitic recounts with refreshing candour the obstacles that he has faced in life, be they the challenges of sniper school, the hardships of Afghanistan, or the struggles he dealt with in overcoming an addiction to painkillers while recovering from his injuries. He's quick to acknowledge the influence of his early role models and mentors, like the RSM Uncle Billy who saw the young soldier's potential and encouraged him to stick it out, or the tough-as-nails platoon commander 21544 Eleanor Taylor, who helped save his career by expunging the drug –related incident from his record. He's brutally honest about the mistakes he made as a green recruit just starting out, and at the same time, unfailingly modest about his impressive accomplishments in combat.
The bottom line is, this guy is the real deal. When 2759 Sir Charles Forbes once asserted that "the Canadian soldier is the best soldier in the world" he wasn't kidding – and I know he would have been proud to have a man like Jody Mitic at his side. This is a book that deserves to be read by every Ex-Cadet, and indeed, by everyone who is in a position of leadership in the Canadian Forces.
During his service Jody Mitic gave much, and sacrificed much, for his Regiment and his country. His career was ended in the blink of an eye by a tragic incident, but he's since moved on to find happiness in life with his new wife Alannah – the same medic who saved his life in Afghanistan – and their two lovely daughters. And he continues to serve Canada with the same dedication and pride that he brought to his military career, this time as an elected official and member of Ottawa City Council.
Yet to reach his 40th birthday, I'm convinced we haven't heard the last from this young man. Jody Mitic is clearly a leader in the very best sense of the word, and I believe that the future holds great things for him. The redoubtable Don Cherry says it best when he notes that this story is one that "makes you proud that Jody is a Canadian."
Unflinching is a book that tells this remarkable soldier's story in a way that is honest, compelling, and in the final analysis, unforgettable. If you're going to pick one book to read this year, this one is it.