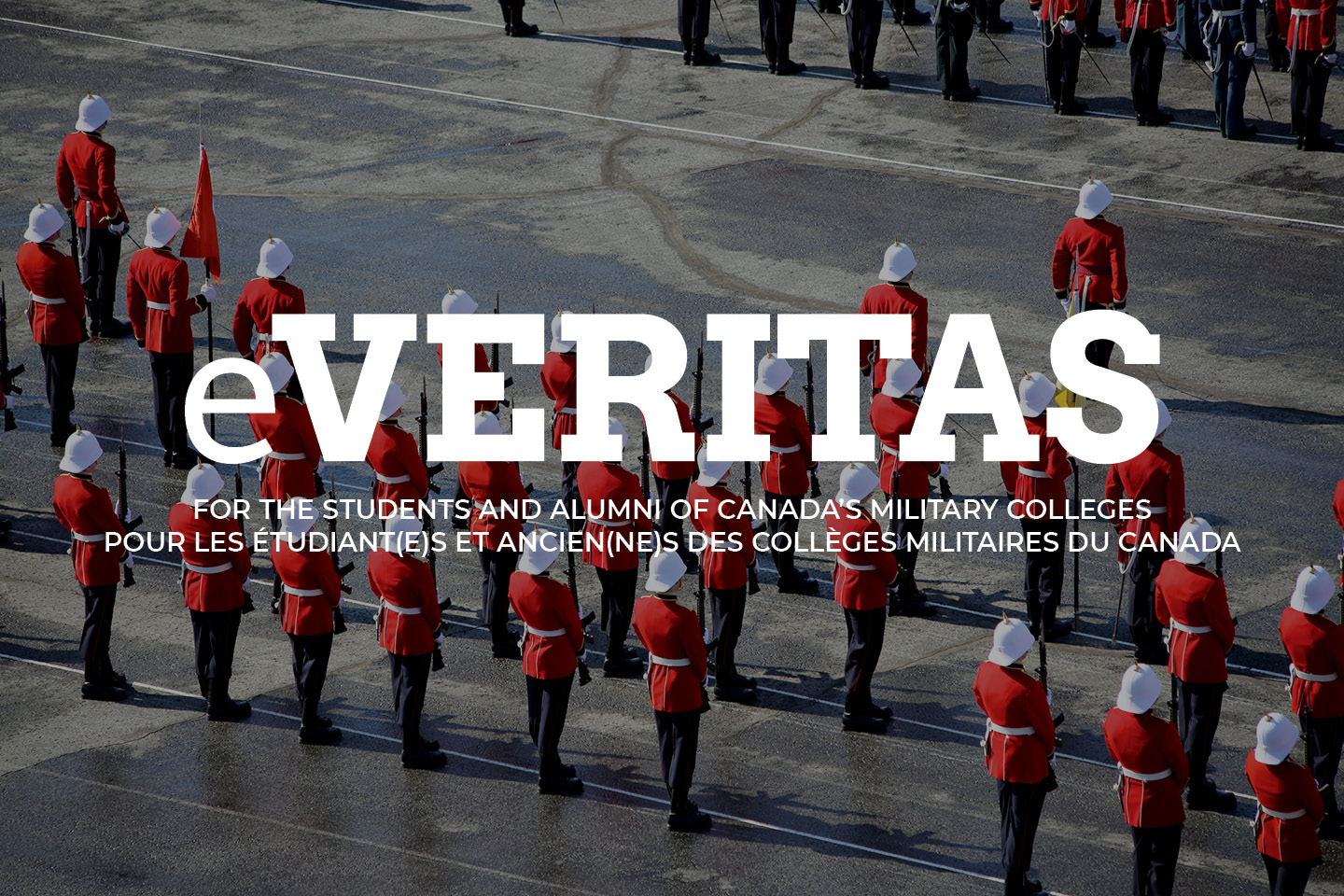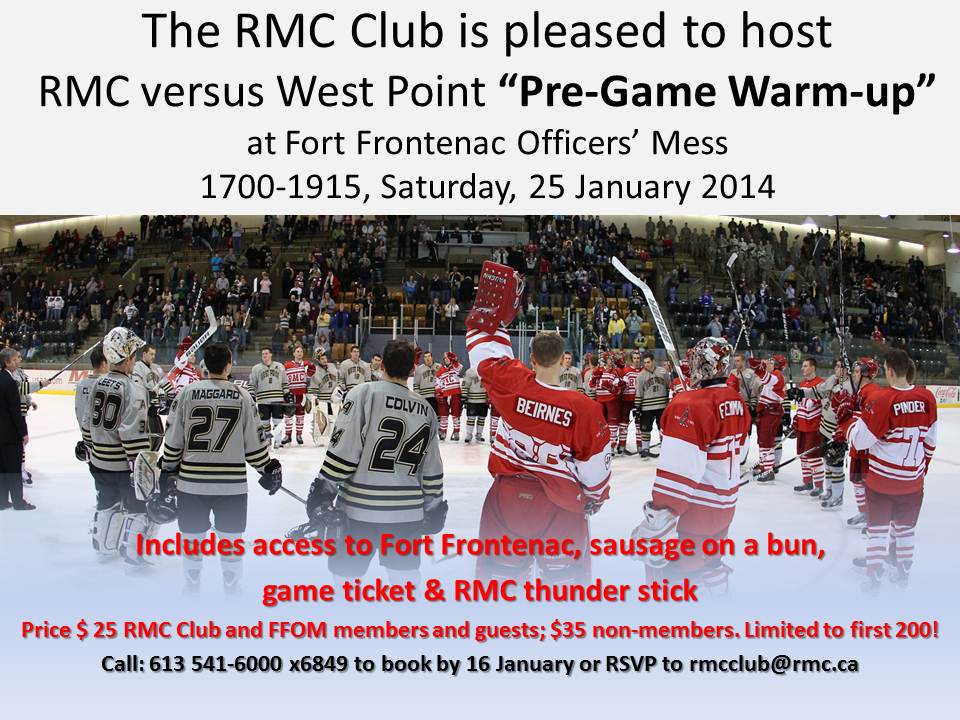 RMC CLUB SPECIAL EVENTS IN CONJUNCTION WITH THE WEST POINT HOCKEY GAME
The RMC Club will organize an exhibition game at the K-Rock Centre on 25 Jan from 1400-1600 hrs. A pre-game, of sort, prior to the main event – West Point / RMC game.
The plan at this time is to have Ex cadets (35 and over) play against each other – grad year – even numbered years against odd numbered years. Both teams may be augmented by two former NHL players.
Old timer rules will apply.
Those interested in playing are to send an e-mail to: rmcclub@rmc.ca
In addition, from 1700-1915 hrs, the Club will host a "Pre-Game Warm-up" at the Fort Frontenac Officers' Mess for Club Members and guests. See details above under the hockey photo. Those interested in attending are requested to send an e-mail – rmcclub@rmc.ca
WEST POINT AT RMCC – K-ROCK CENTRE – SATURDAY, 25 JAN – 7:30
xxx
__________________________
Recent Results:

 Hockey

January 5th – U of O 4 @ RMC 2 Game Summary


Upcoming Games:

Volleyball (M)

January 10 8PM Waterloo @ RMC

January 11 8PM Guelph @ RMC

Volleyball (W)

January 10 6PM Waterloo @ RMC

January 11 6 PM Guelph @ RMC

Hockey (M)

Fri, Jan 10,  7:00 pm UOIT at RMC

Sat,Jan 11,  7:00 pm RMC at Carleton