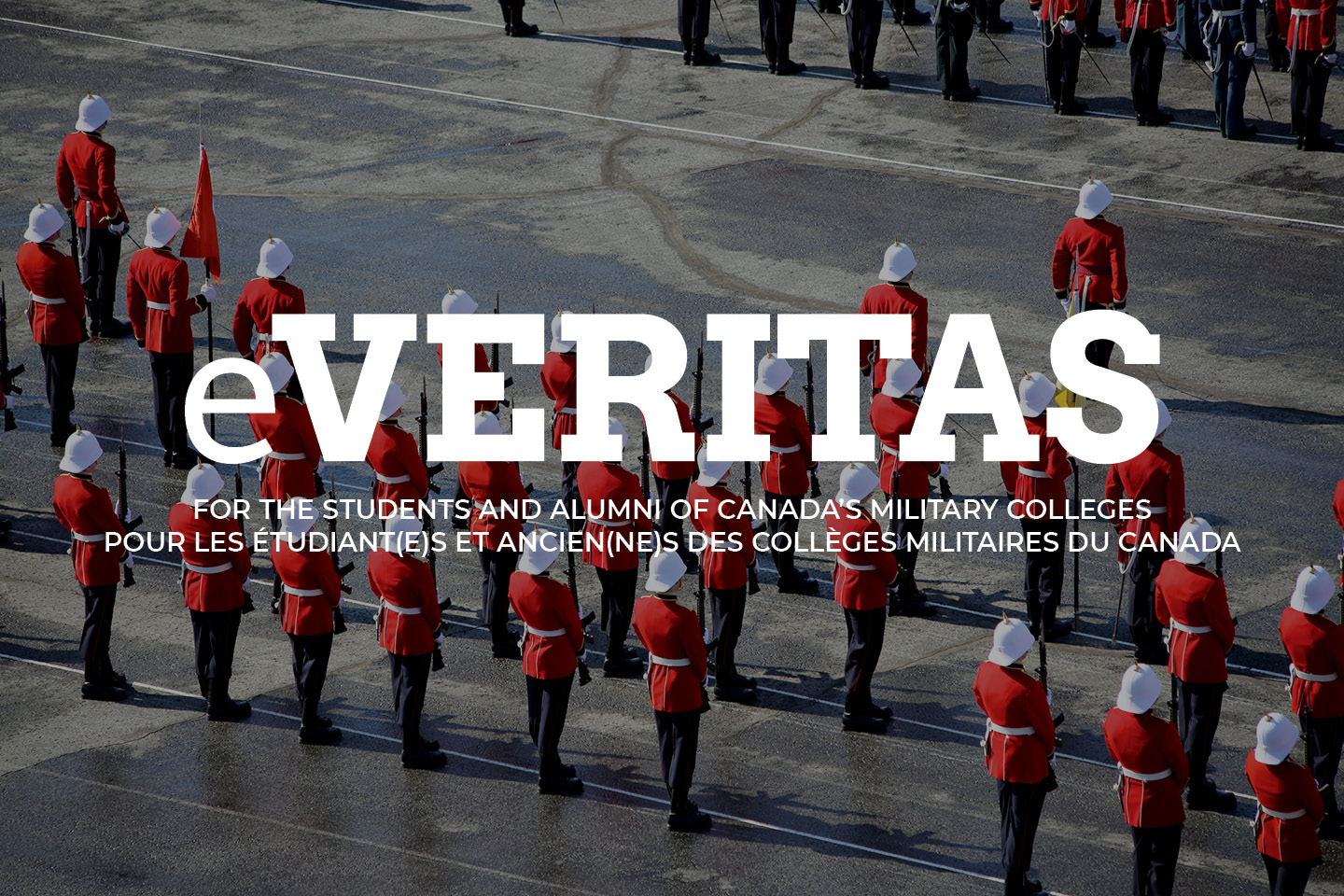 ***
Recent OUA Results:

Hockey:

Concordia 4   at RMC 5 (OT2)   Box Score

(M) Volleyball:

RMC 0  at Nipissing 3  Box Score

RMC 0 at York 3  Box Score

(W) Volleyball:

RMC 3 at Nipissing 1    Box Score

RMC 0 at York 3    Box Score

Upcoming Games:

Hockey:

Sat, Jan 3,  7:00 pm EST RMC at Nipissing

(M) Volleyball:

Sat. 10 Jan  York at RMC 1:00 PM

Sun. 11 Jan Nipissing at  RMC 1:00 PM

(W) Volleyball:

10 Jan York at RMC 3:00 PM

Sun.11 Jan Nipissing at  RMC 3:00 PM
RMCC Fall Term End of Intramurals
Author/photographer: – 26570 OCdt Adam Lupton, 5 sqn
After a long 8 weeks of squadrons battling it out between one another whether on the court, the ice, the field, the fake grass they have in the dome or in the pool, we have finally come to a gratifying end.
Every squadron's team not only showed great sportsmanship and competitiveness, but their squadrons as well, who throughout the semester showed more and more support with each passing game. In the end however, there can only be one squadron per sport that jogs away victorious (no walking in PT gear).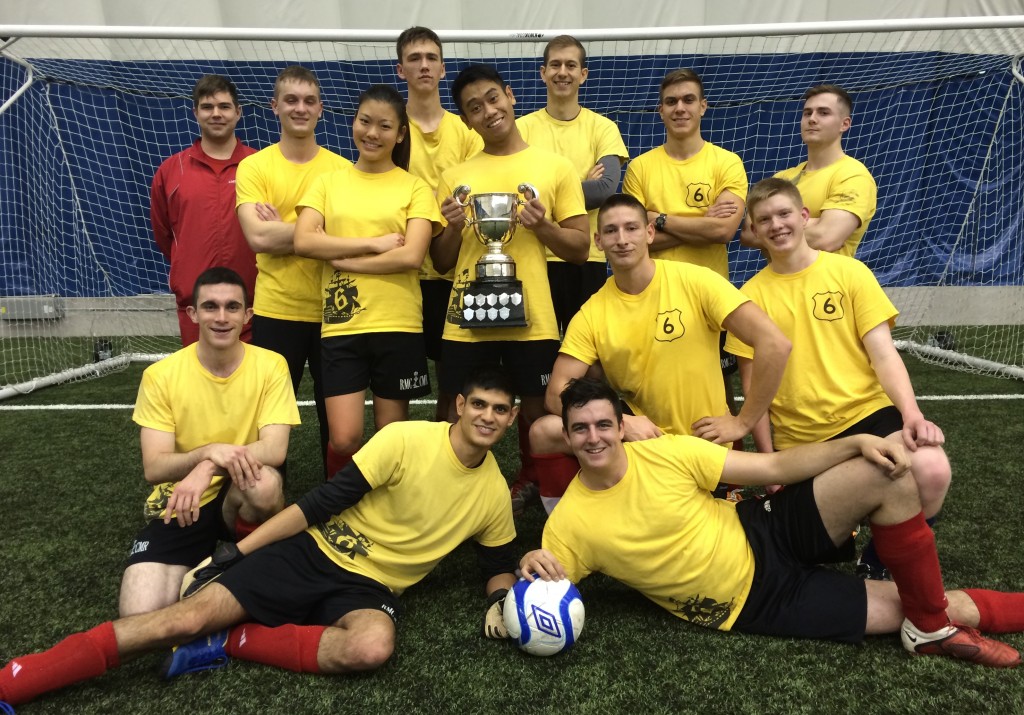 This year 6 Squadron placed first for soccer, defeating 2 Squadron in the final match off 5-0.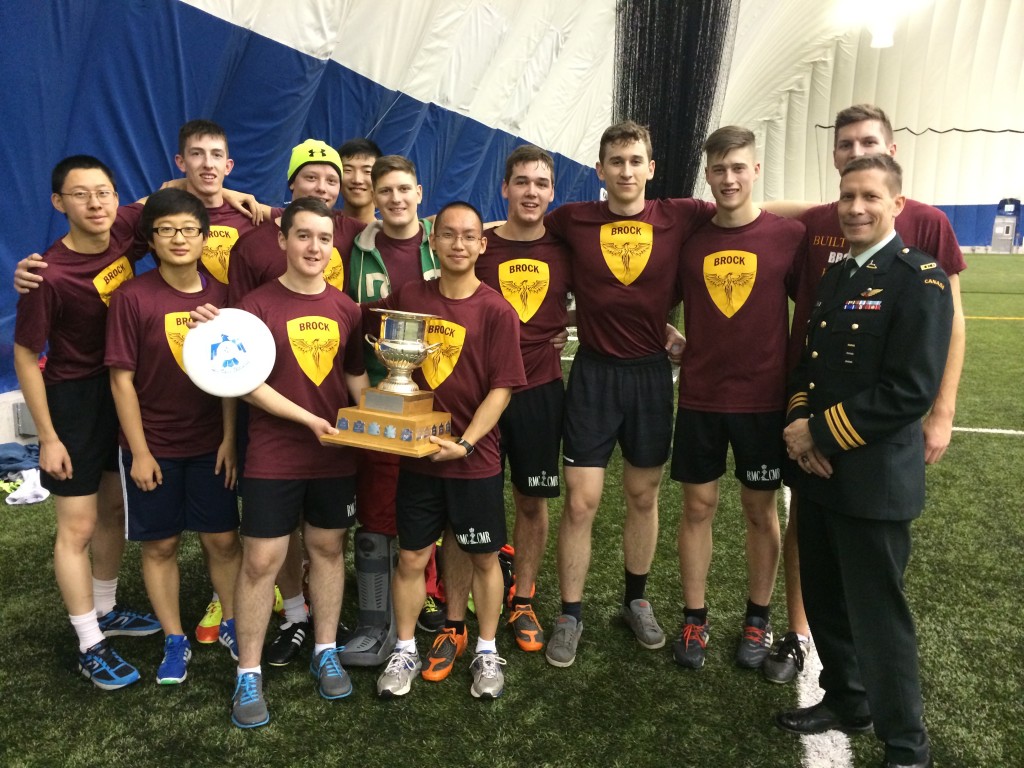 For ultimate this year there seemed to be no answer for 5 Squadron as they ripped through the competition going undefeated this season with an impressive 15-0 record. 4 Squadron came runner up after their loss, final score being 15-4.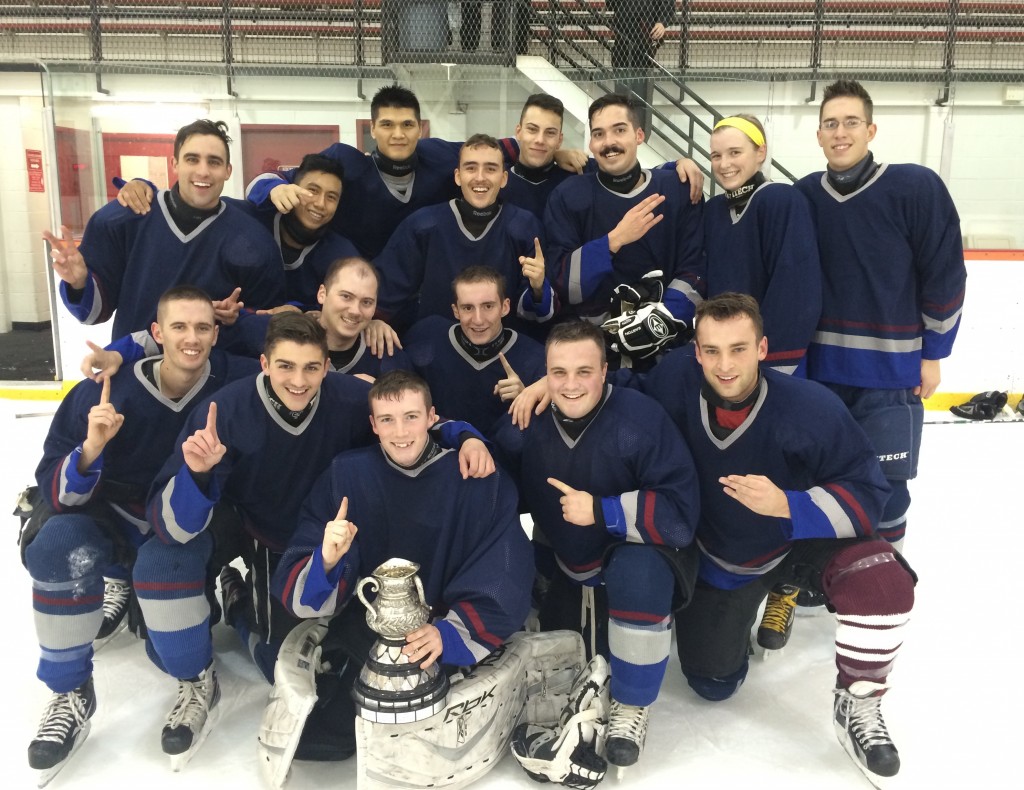 A-Div also had a successful season by finishing first in both water polo and A-tier Ice Hockey. D Div chose to show case their skills in Ice Hockey B annihilating B-Div in the finals 8-0.
This semester was also the first time that Sailing was introduced into intramurals which means that 3 Squadron now holds the first ever title for sailing with a total of 20 points and 9 Squadron finishing a close second with 18.
Last but surely not least, is the clash that happened in the championship match in ball hockey between 8 Squadron and 5 Squadron. Both teams played extremely hard, neither team giving any sign of slack. But in the end, 8 Squadron was the team that came out triumphant in a close 4-3 victory.
Overall this fun-filled year was very entertaining and both on and off the court and next semester I hope bears no difference. Good job to everyone and good luck in next seasons games!
Stay fit!
***
All Star Hockey and Ultimate Raises the Bar with High Intensity Matches
Article by: 26659 OCdt (III) Danielle Andela Cadet Wing Internal Information Officer
Ending the Intramural season on a high note, three all-star games were organized by several incredibly coordinated and talented members of the cadet wing.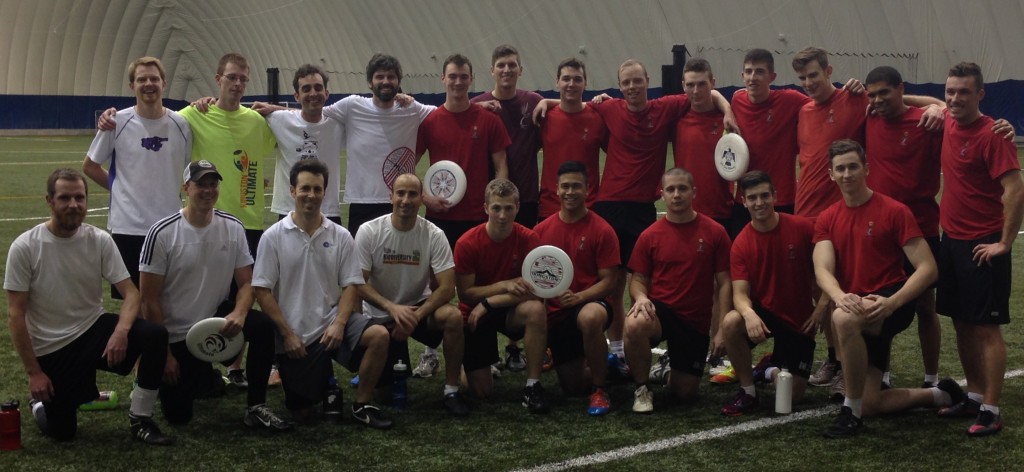 The Ultimate all-star team was headed by NCdt Newcombe, 7 sqn, who took the time to invite members of the Kingston Ultimate Club to compete in the fierce competition. The match came to a sound conclusion with the KUC winning with a resounding 25 to 6 points.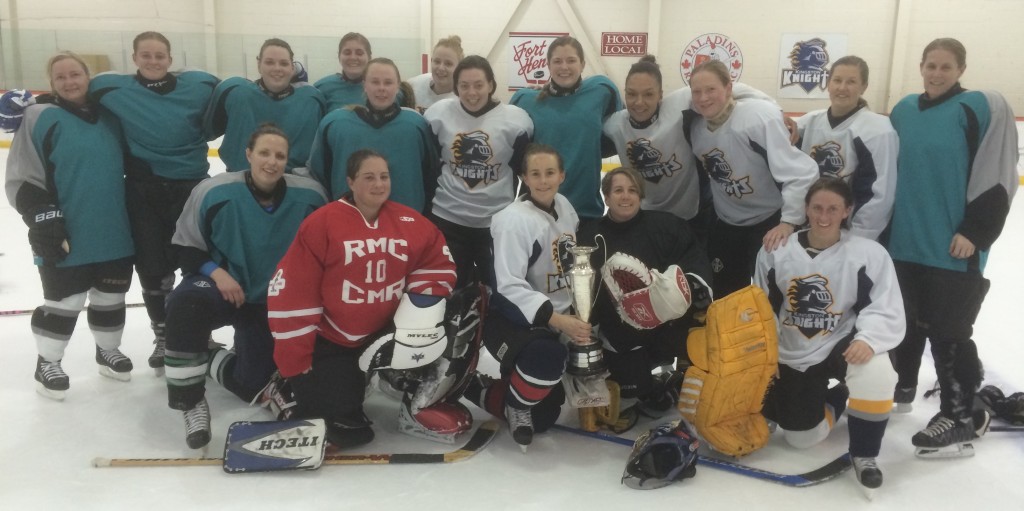 NCdt LeBlanc, 5 Sqn, put together a female ice hockey team to play a heated match against CFB Kingston's women's hockey team. PSP staff put forth their best effort with Kara Mazerolle in net, and Lindsay Hill as the ringer in this intense hockey match. CFB Kingston took home the winning honours with a final score of 6-2.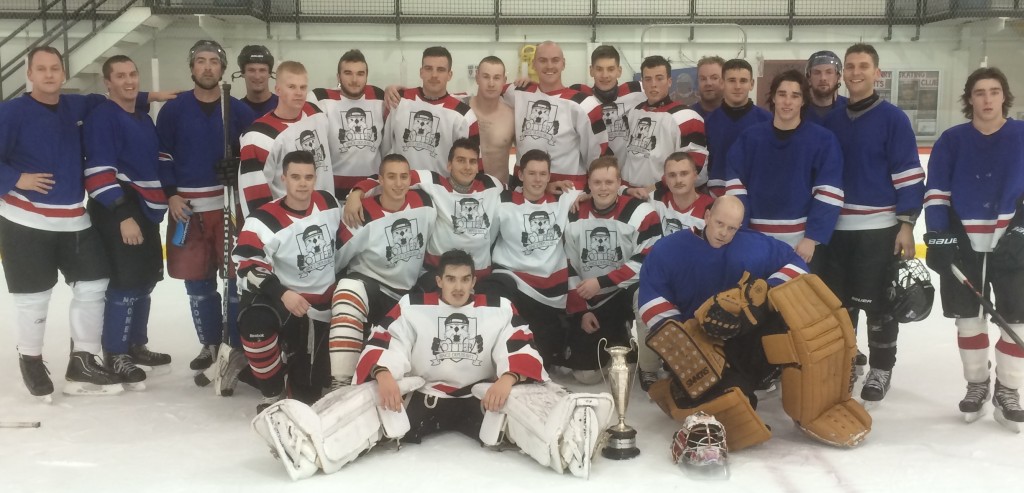 Lastly, RMC's A tier ice hockey all-stars played a team from Kingston's downtown league, and this time RMC came out on top, defeating the opposing team with a final score of 5-3!
Great work to all the cadets and staff involved in the organization of the all-star matches and great job to all the people who took the time to come out and show their mettle against several of RMC's best!
***
Tying Up Loose Ends With Intramurals:
As usual the Cadet Wing got together Wednesday, November 26th to recognize those who performed admirably either individually or as a team in the fall term intramurals. The awards are as follows: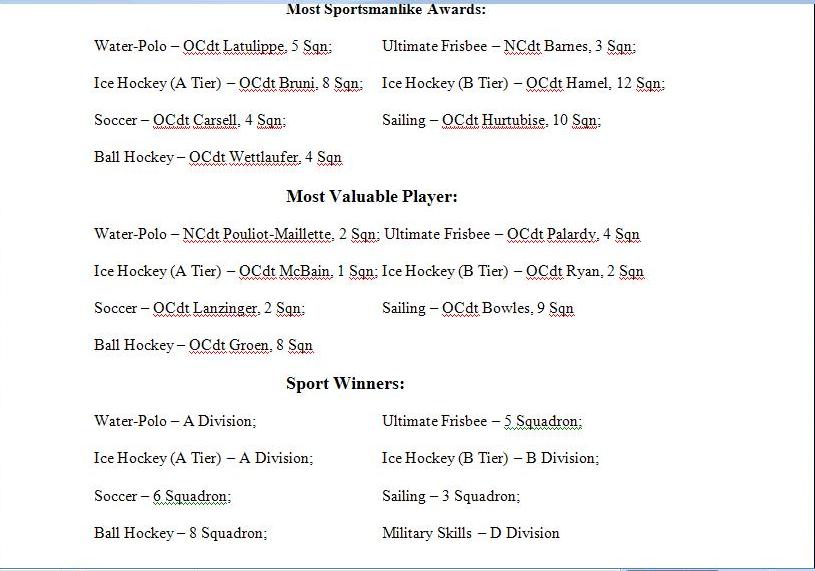 Article Coordinated by: 26659 OCdt (III) Danielle Andela
Cadet Wing Internal Information Officer
More IM Photos photos by: Danielle Andela – Here