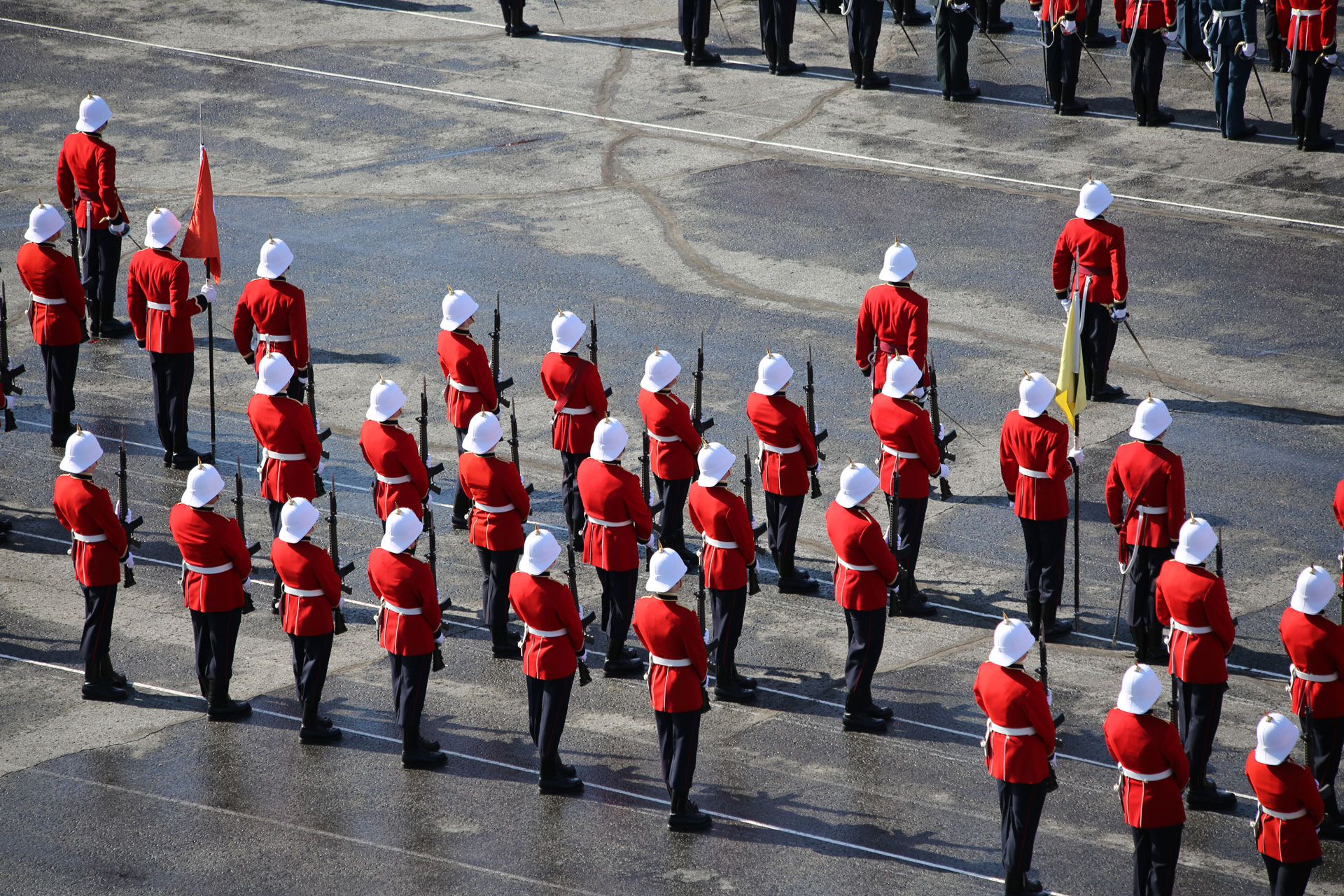 CISM Triathlon Camp
By: 25509 – II Andreas Schabetsberger
Age group and CISM Triathletes of all ages got together for the first triathlon camp held at the Royal Military College of Canada recently. The camp was organized by Club President IV Patrick Wheeler and III Aaron Bradley and had a focus on technical skill development such as open water swimming, bike handling, training program design and run efficiency, which was provided by a professional coaching staff.
Highlights from the training camp include a 1500 meter run time trial – an all out effort – on the track, an open water swim session and a motivational speech from non other than Ultra Athlete Lieutenant Colonel Tony O'Keefe, the Director of  Cadets, Royal Canadian Military College, who's message emphasized the importance of knowing the "why" in regards to training and racing in triathlon.
The camp wrapped up on the Sunday after the participants learned about bike maintenance, stretching and Triathlon specific strength training, which will no doubt be of use to the seasoned veterans and those getting ready to debut their "Tri" careers this summer. All in all, the Triathlon club's first training camp was a success as many athletes came out to swim, bike, run and have a good time.
__________________________________________________________________________
| | | |
| --- | --- | --- |
| | | |
| Men's Basketball | OUA- Men's Basketball | CIS – Men's Basketball |
| Women's Basketball | OUA – Women's Basketball | CIS – Women's Basketball |
| Men's and Women's Running | OUA – Cross Country | CIS Mens Running / CIS Womens Running |
| Men's and Women's Fencing | OUA – Fencing | |
| Hockey | OUA- Hockey | CIS – Hockey |
| Rugby | OUA – Rugby | |
| Men's Soccer | OUA – Men's Soccer | CIS – Men's Soccer |
| Women's Soccer | OUA – Women's Soccer | CIS -Women's Soccer |
| Taekwondo | | |
| Men's Volleyball | OUA – Men's Volleyball | CIS – Men's Volleyball |
| Women's Volleyball | OUA – Women's Volleyball | CIS – Women's Volleyball |