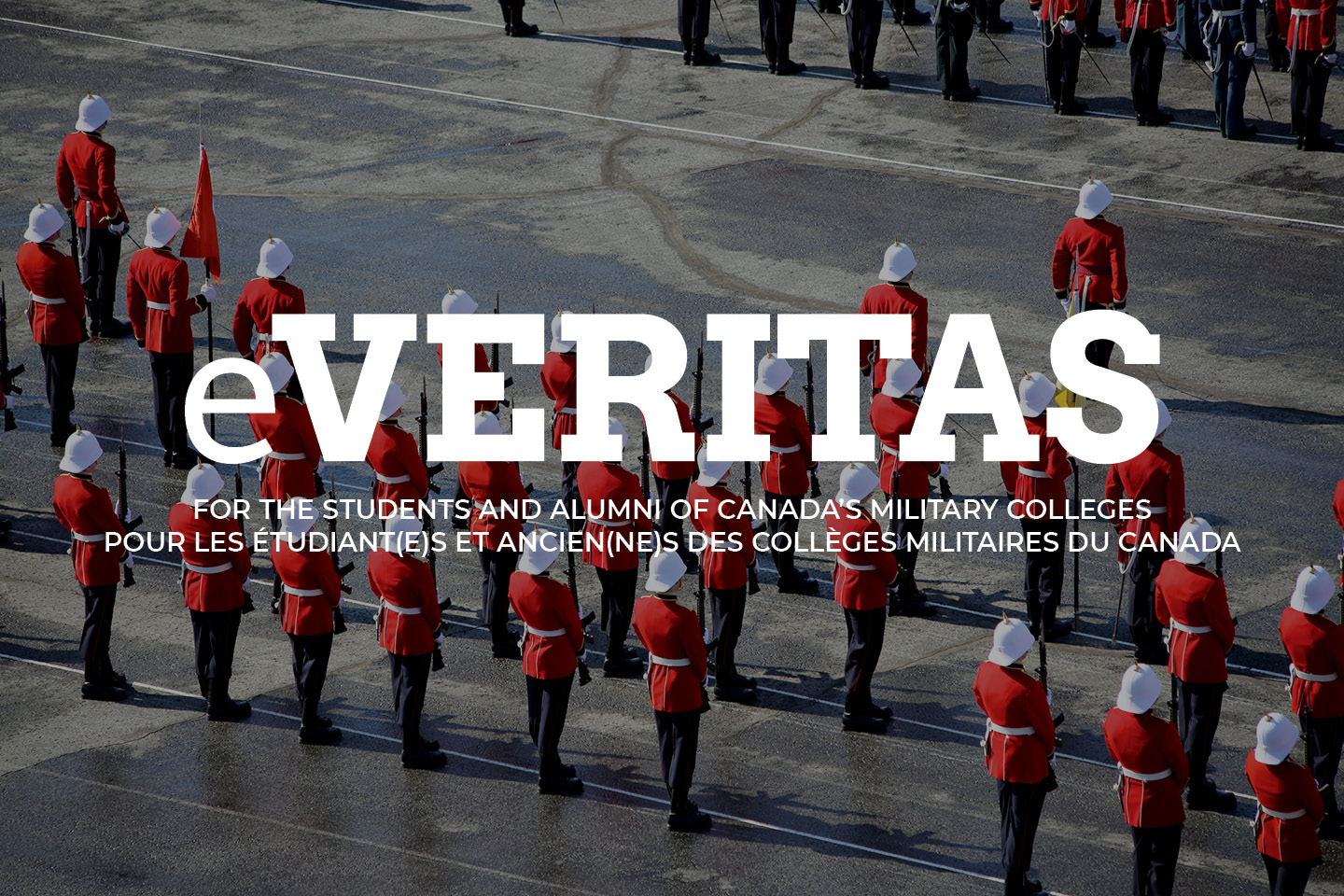 Caption: The "Major" Danny and Sheila McLeod two big supporters of e-Veritas with Rolande and Bill Oliver.
Thank You readers – volunteers – sponsors – partners…
Over the past seven years or so during this season, we have taken time out to show our appreciation to a large host of people. This is our 334th edition since our modest start back in January, 2005. We are still very much enjoying the experience; our aim has always been to work hard in making sure that the "next" edition will be the best one yet!
Without further ado, we would like to thank: Club Executive & Club staffers – Mary Darlington & Linda Mathieu have been consistent supporters day in and day out. The rapport from the recently departed Club Executive Director, Mike Rostek, was much appreciated too.
Victoria Edwards continues to impress us and a whole host of readers with her timely and professional articles week after week. She is definitely a star performer and her recent articles on past Presidents of the Club speak for themselves.
Proof reading support from Al Pickering with the Bill McColl 1950s diary, in particular, helps us keep that professional edge.
Capitaine Éric Le Marec, Officier des Affaires Publiques du CMR Saint-Jean, nous a tenus très bien informés des événements du Collège militaire royal de Saint-Jean au courant de la dernière année.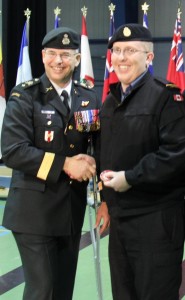 Our Most Valuable Player and Rookie of the Year Awards go to Mike Shewfelt. He has become our go-to-guy for articles and photos from the peninsula. Also, the Class Notes section has been his focus for the past number of months and he never fails to come up with gems every Issue. He has done it all with grit and grace at all hours of the day and night. Some weeks all seven days!
Paul Lystiuk has been a valuable behind the scenes helper with layout, editing and a host of other mundane but necessary tasks that ensures we sustain a first-class look.
A very pleasant surprise is the emergence of four, I Year cadets who have stepped up and provided well written and informative articles: Claire Matlock who has provided technical assistance too; Kyra Smith; Danielle Andela; and Christopher Wright have all helped make e-Veritas what it is in 2012. We are hoping that they and other like-minded cadets continue to feed us such high quality articles for a long time.
We continue to expand our business approach. After all, bills have to be paid! Below we have listed just about everyone who stepped up, opened their pocketbooks and helped us out. We look to at least triple that number for 2013. Beat us to the punch and be a 101 sponsor in 2013!
We will be contacting many of you for support during the coming year.
This Issue #49 is our last for 2012.
For those who like us who celebrate the birth of Christ – Merry Christmas. To the rest – Happy Holidays!
Look for e-Veritas 1 / 2013 in early January.
Bill & Rolande Oliver
A big, big thank you to our partners…
Sponsorship 101 is an annual project by e-Veritas  to obtain sponsors to help offset operating expenses for the Club and e-Veritas.
We started the project in 2012 and plan to promote this project more intensely in the upcoming year. A big thank you to the following people for their sponsorship:
23431 Jaroslaw Ciesinski; 23919 James Astor-Perrin; 15318 Martin Girard; 22370 Ryan Moore; 7761 Michael Johnson; William Hurley; 14356 Michael Rostek; 15737 Bryan Brulotte; 7855 Paul Hession; & Darren Cates.
Partners 212 is a one year contract between the RMC Club (e-Veritas) and various Business Professionals.
We also started this program over the past 12 months and look forward to expanding in 2013. A special thanks to the follow professionals who stepped up on our behalf:
Over the past two years we have been able to partner up with some amazing realtors. We thank the following for their faith in advertising with us:
Colin Ongyerth – CALGARY; Valerie Moroz -WAINWRIGHT & AREA; 18486 John Kalhous -COMOX AND THE COMOX VALLEY; David Langlois- Victoria, BC;
Ashley Hetherington –Shilo & area; Glenis Mahaney – Gagetown area; Xxxxx David Bathurst – Halifax & area;
Brendan Clemmens – Borden, ON area; Wayne Spalding – Kingston, ON; Randy Beck – Kingston, ON;
Sommar Brown – Kingston, ON; Elaine Smallwood – Ottawa; Josee Cloutier – Ottawa; Tim Shurgour – North Bay; Lisa Cundall – Petawawa & area; Anna Oliver – Toronto; David Weir – Trenton, ON;
Andree Bosse – Bagotville & area; Marie Comtois – Gatineau & area; Suzanne Gauthier & Karen Hebert – Montreal St Jean regions; Kellie Brennan – Valcarthier & other Quebec areas;
Vicki Pantelopoulos – Moose Jaw & area Sak.
e-Veritas Stats over the last 5 years
Total Views per year: (# of Issues)
2008 – 342,071 (45)
2009 – 501,325 (52)
2010 – 453,159 (50)
2011 – 514,568 (48)
2012 – 696,309 (49)
Highest Month – Oct 2012 – – 75,525 views – Highest Day – Oct 1st, 2012 – – 9,518 views
Top 10 e-Veritas Articles of 2012
Top 10 Linked Articles of 2012