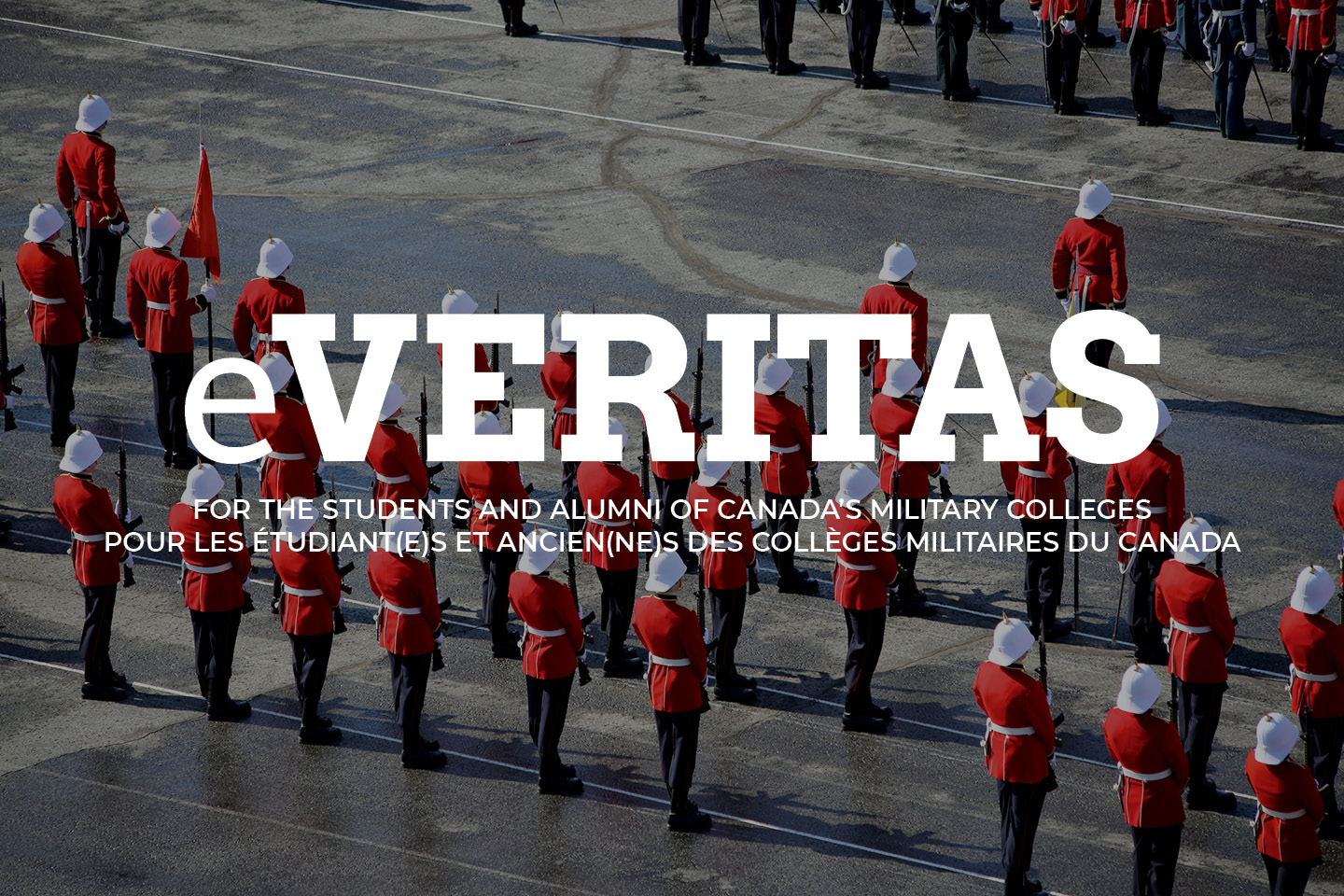 First Year / Winter Term @ RMC, March 1950 – 3069 W.A. McColl
19 Mar 1950
Yesterday, Dewan & Murray and I went in and saw a show. After that we came down Princess St and went to another show. After it was over we were all broke so we had to come back and didn't have any supper. Today we had a turnover ceremony for the new seniors. I was telephone orderly for the afternoon and tried to study Chem. The closer exams come the worse I'm getting re studies. Several guys have had wonderful food parcels recently.
21 Mar 1950
Flunked the Chem. test yesterday. Tonight a Mr. Binkley from the Whig came out and gave the "Marker" staff a talk on running a newspaper. The "Marker" is going to be a printed paper coming out every 2 weeks next year.
22 Mar 1950
We are all very stiff today because Sgt. Curtis has started giving us the P.T. tests for our physical profile chart. I managed to do 131 squat jumps but only 9 chin ups. Bob & I did some revolver shooting this afternoon. Jean sent me a small box of candy which was very good and Dad sent along a fiver which comes at a very appropriate time. I've finally managed to catch up on most of my dirty socks and shoes. We had our first breakfast parade on the square today. For drill, Coggins has been letting us practise drilling small groups. This is very good training and we all like it very much.
23 Mar 1950
This morning we were a bit late getting on parade after "turn out" had been piped. Because of this, Lt Shaw had the wing parade outside immediately after breakfast and marched & doubled us around for a while. It was snowing & blowing something terrific! I can't see him as the ideal officer. Everyone is very stiff from the endurance tests in P.T. I did 60 sit-ups and 23 push-ups. I don't seem to have developed my arms enough. Had Bob Smith out for dinner tonight. Maj. Fawcett showed us a film on leadership this morning. It was an excellent film. One phrase I think was very good: "There are no bad men; there are only bad officers."
24 Mar 1950
It is terribly slushy today and the square is like one big lake of slush. We are all feeling the effects of the push-ups & sit-ups we did yesterday. Saw good movie on house to house fighting. Calculus seems more hopeless than ever. I don't know what I'll do if I flunk. Had another band practice tonight.
Prior to your next move please give our Realtor partners a call.
Alberta
Edmonton
British Columbia

Esquimalt & Victoria
Manitoba
Winnipeg
Nova Scotia
Halifax & Shearwater

Ontario
CFB Borden Area
Kingston Area
Ottawa Area
Pembroke & Petawawa
Toronto Area
Alex Calko & Vanessa Passarello
Quebec
Bagotville & Chicoutimi
Gatineau-Hull-Aylmer
St-Jean Sur Richelieu & Farnham
Montreal
Valcatier & Quebec
Saskatchewan
Moose Jaw Area
e-Veritas is supported by generous partners – please consider supporting them.