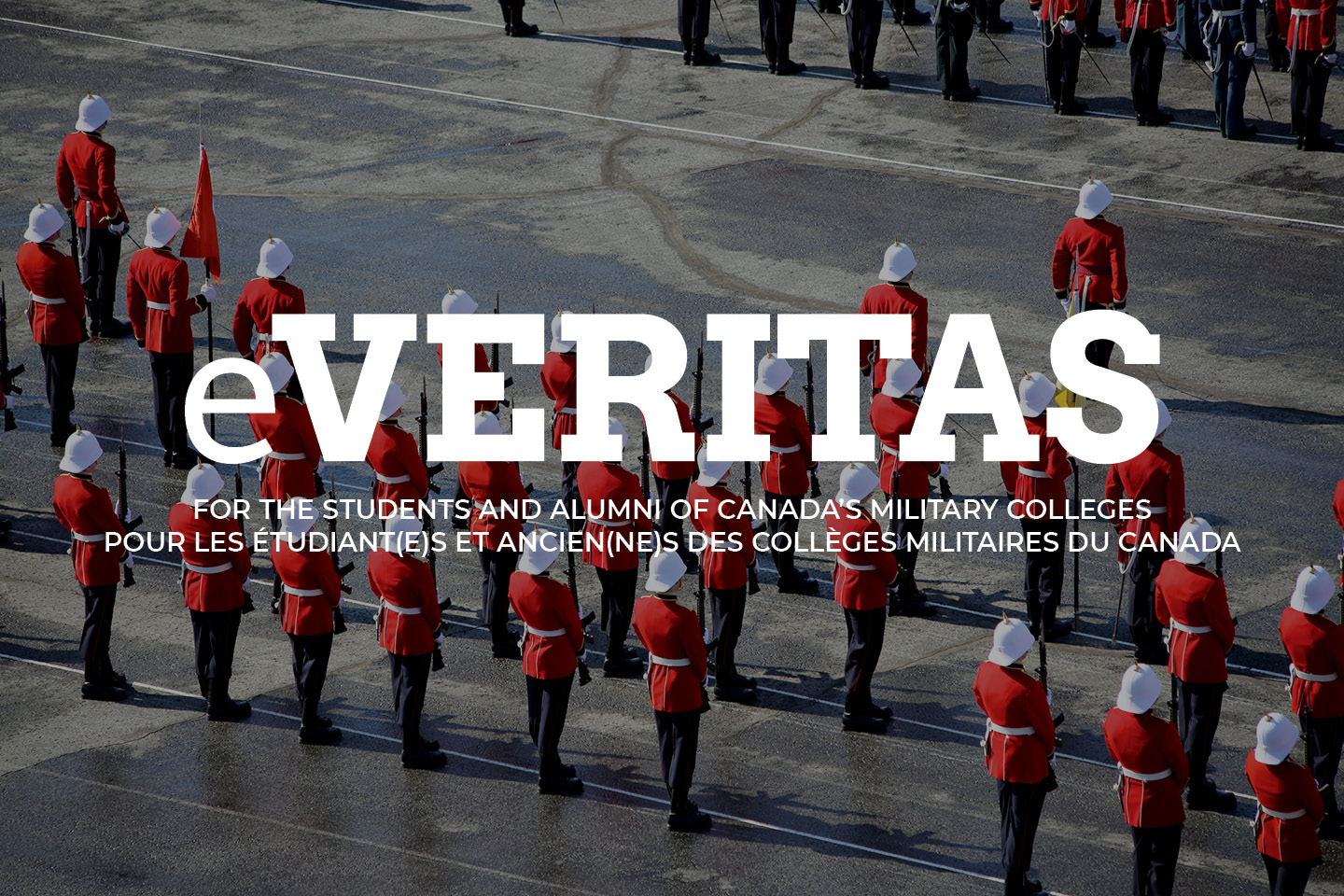 The Honourable 19894 Erin O'Toole, Minister of Veterans Affairs, dropped by RMCC this past Friday

Fourth Year Army Mess Dinner
Photo by 26779 Kyle Tilley
The Honourable 19894 Erin O'Toole, Minister of Veterans Affairs, dropped by RMCC  during a visit to Kingston this past Friday afternoon, 6 March.
The centre piece of his visit was the 5th Annual Salute to Troops Past and Present hockey game between the Kingston Frontenacs and the Peterborough Petes. Minister O'Toole participated in the ceremonial puck drop and a pre-game ceremony that honoured the service and sacrifices of Canada's Veterans and those who serve today.
More
While at RMCC, the Class of 1995 graduate highlighted the importance of facilitating a successful transition from military to civilian life during a lunch at the Cadet Dining Hall, with the cadets.  The visit included a short purchasing trip with his wife, Rebecca, to the Gift Shop at Panet House.
The Minister also had the opportunity to visit the Kingston Military Family Resource Centre, an organization that helps improve the well-being of military families in the community.
***

Fourth Year Army Mess Dinner
On Wednesday, 4 March 2015, 99 Officer Cadets, and 21 invited guests, met at the Senior Staff Mess for the Fourth Year Army Mess Dinner. The mess dinner provided an opportunity for the graduating army Officer Cadets to gain an appreciation of army traditions, unit esprit de corps and to promote discussion and an understanding of the importance of mess life and traditions, which contributes to trust and familiarity between officers.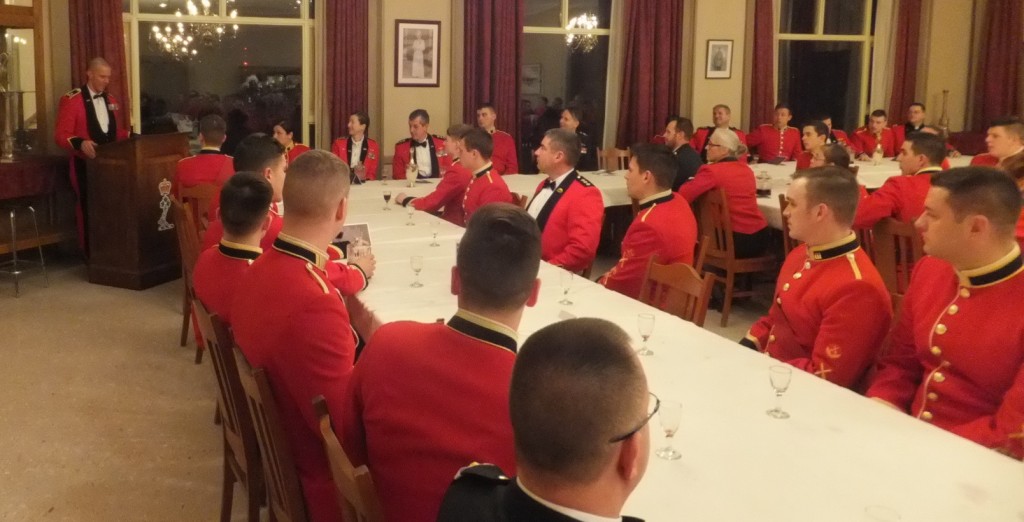 MGen J.M. Lanthier, the Commander of the Canadian Army Doctrine and Training Centre, was Guest of Honour, and represented the Commander of the Canadian Army, who was unable to attend. During his address, MGen Lanthier described to the Officer Cadets what they can expect to experience once they join the army; he also described the calibre of Warrant Officers, Senior NCOs and soldiers they will be expected lead.
26286 OCdt Gregrory Gardner was PMC for the mess dinner, supported by VPMC 26467 OCdt Rabia Soni. Among the guests were 16888 BGen A.D. Meinzinger, Commandant RMCC; 19029 Col. Krista Brodie from ADM MAT; Col. Howard Coombs, of the Princess of Wales' Own Regiment and RMCC War Studies; Col. Robert Walker, the Commandant of the Canadian Army Command and Staff College; 19944 LCol Mark Popov, DCadets; 15566 Maj Helga Grodzinski, from the Directorate of Land Requirements; G1628 Maj John R. Grodzinski, RMCC Department of History; Maj Al Mannard, the Deputy Commandant of the Intelligence School; Maj Dennis Newhook, RMCC Chaplain; and 26173 2Lt Emily Morgan of 5e GBMC.

Photo Captions: Top. A view of the head table at the opening of the dinner
Middle. MGen Lanthier addressing the dinner guests
Bottom. Col. Robert Walker, Commandant of the Canadian Army Command and Staff College chats with 26523 OCdt Karl Grodzinski