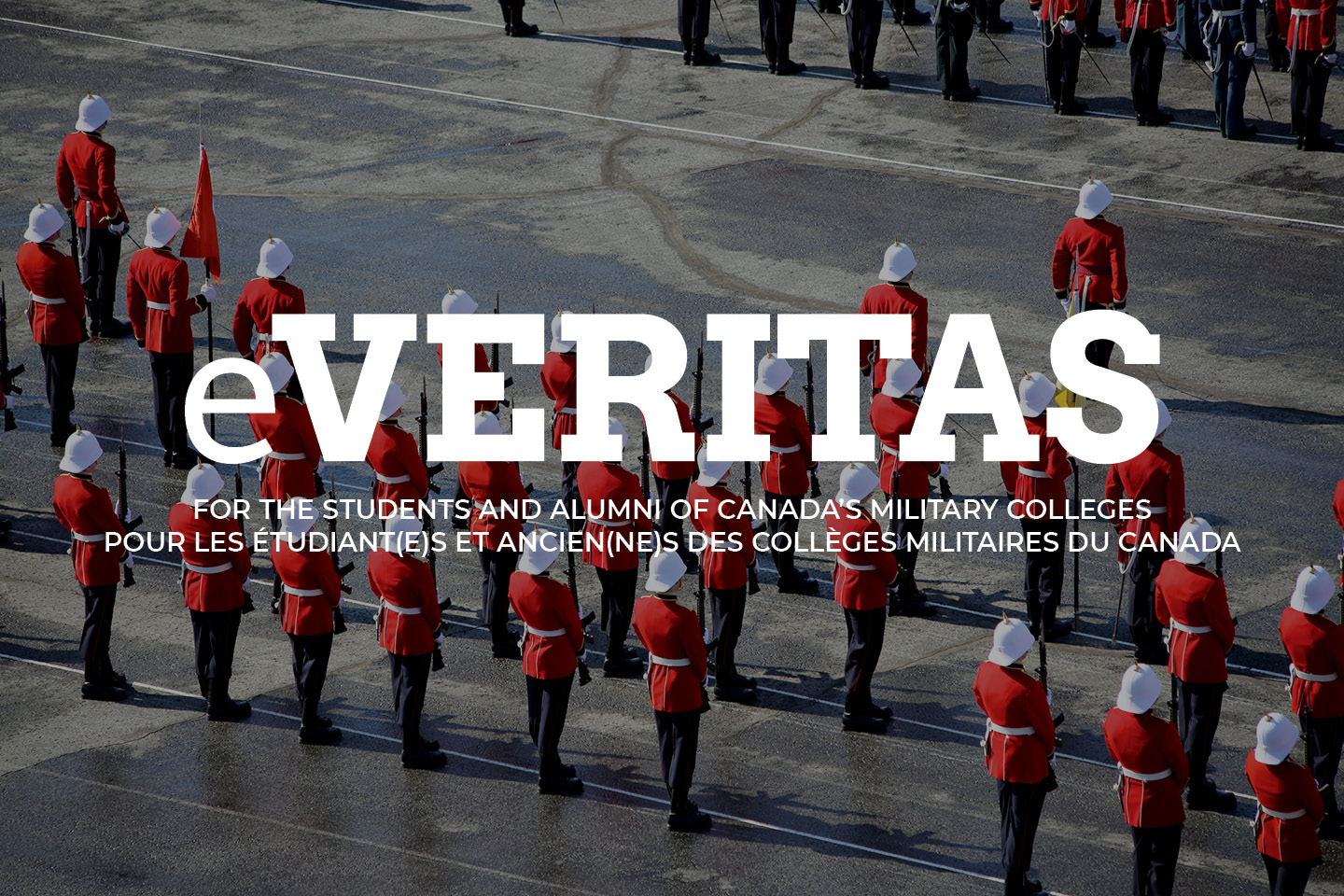 PRIME MINISTER ANNOUNCES THE APPOINTMENT OF A NEW Chief of the Defence Staff

12320 General Natynczyk (RRMC CMR '79) was born in Manitoba and attended Royal Roads Military College and Collège Militaire Royal, graduating with a degree in Business …
.
.
New vice chief of defence staff named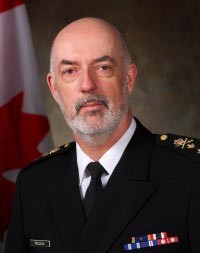 11714 Rear Admiral Denis Rouleau (CMR RMC '78) has been named the new vice chief of defence staff, replacing Lt.-Gen. Walt Natynczyk, who was named the new chief of defence last week. Outgoing chief of defence General Rick Hillier made the announcement yesterday. "Rear Admiral Rouleau's experience in operations and more recently as Chief of Programme at National Defence Headquarters, makes him the right person to assume the role of VCDS and to help shape the future and priorities of Canada's military," said Hillier. Rouleau graduated from the Royal Military College of Canada with a bachelor's degree in engineering and management. He has also been an executive officer of HMCS Skeena and Commander of HMCS Athabaskan. Rouleau's most recent appointment was as Chief of Programme at the national defence headquarters in Ottawa. The change of command will take place on June 24.
more…


New online service available since June 2008
For members of the RMC Club
Un nouveau service en ligne depuis juin 2008

Pour les membres du Club des CMR
A new career management service RMC-Careers.com was brought on line for you on June 3, 2008. As a member of the RMC Club, you are now part of a network of 85,000 professionals and you can now take advantage of this new personalized service to reach new horizons.
You simply have to register at RMC-Careers.com to access job offers and automatically receive Employment Alerts. You can also attend career management conferences and participate in the Engineering Career Fair (www.salongeniecarrieres.com), a major fall event in engineering. Access to the career management portal RMC-Careers.com is exclusively limited to members.
A RANGE OF SERVICES FOR ALL
• Possibility to apply for jobs posted on the portal
• Employment Alerts for positions de be filled in Quebec, Canada, and the United States
• The managers of the RMC-Careers portal are able to inform you personally about positions matching your profile.
SPECIALIZED SERVICES FOR MEMBERS UP TO DATE (fees paid)
• Counselling, guidance interviews, networking
• Revision of your résumé
• Translation of your résumé
WIN-WIN RELATIONSHIP
It should be noted that the partnership agreement between the RMC Club and RHR Expert is devised so that both parties stand to win.
For each club member recruited through RHR Expert recruitment services, the RMC Club receives a rebate. This rebate is a percentage of the fees the employer pays RHR Expert. The agreement also applies to revenues from job postings. For example, if a RMC Club member is hired at an annual salary of $100,000 and RHR Expert earns fees of $20,000, the RMC Club will receive a rebate of $3000.
In this manner, RHR Expert offers top level services to club members and also helps finance the club.
In return, the RMC Club undertakes to work exclusively with RHR Expert on all career management services.
Visit RMC-Careers.com and register at the function REGISTRATION.
Contact us at (514) 858-6333 or 1 (866) 732-7883.
Are You an Employer?
Through our services, you have access to the 20,000 RMC Club members and to the other 65,000 professionals that make up our network.
We offer a wide range of services to meet your needs, including:
1. Recruitment services (head hunting)
2. Job posting with distribution throughout our network
3. A career fair organized together with our partner associations that include 85,000 professionals
4. Employee reassignment services
Contact us at (514) 858-6333 or 1-866-732-7883 register under the section EMPLOYER. A quick reply is guaranteed.
NOTE: The RMC Club mandated RHR Expert to develop the RMC-Careers.com portal and to manage its activities. RHR Expert is a firm specialized in recruitment and career transition.
Un nouveau service en ligne depuis juin 2008

Pour les membres du Club des CMR

Vous avez accès depuis le 3 juin dernier à un nouveau service de gestion de carrière CMRCarrieres.com. À titre de membre du Club des CMR, vous faites maintenant partie d'un réseau de 85 000 professionnels et vous pouvez profiter dès aujourd'hui de ce service personnalisé pour atteindre de nouveaux horizons.

Vous n'avez qu'à vous inscrire sur le site CMRCarrieres.com pour accéder aux offres d'emploi et recevoir automatiquement les Alertes emplois. Vous pouvez aussi assister aux conférences en gestion de carrière et participer au Salon génie carrière www.salongeniecarrieres.com, le grand rendez-vous de l'automne en génie. Notons que l'accès au portail d'emploi www.CMRCarrieres.com vous est réservé exclusivement.

UNE GAMME DE SERVICES POUR TOUS
• Possibilité de se porter candidat aux postes affichés sur le portail
• Alertes emplois pour des postes à combler au Québec, au Canada et aux États-Unis
• Les gestionnaires de CMRCarrières pourront vous informer personnellement de postes correspondant à votre profil.

SERVICES SPÉCIALISÉS POUR LES MEMBRES EN RÈGLE (cotisation à jour)
• Conseils, entrevues de courtoisie, réseautage
• Révision du curriculum vitae
• Traduction du curriculum vitae

RELATION GAGNANT-GAGNANT
Il est important de noter que l'entente de partenariat signée entre le Club des CMR et RHR Expert est bâtie de telle sorte que les 2 parties ne peuvent qu'en sortir grandies.
En effet, pour chaque membre du club recruté à l'aide du service de recrutement de RHR Expert, une ristourne sera versée au Club des CMR. Cette ristourne est un pourcentage (%) des honoraires que touche RHR Expert auprès de l'employeur. Cette entente vaut aussi pour les revenus d'affichage de poste. Exemple de ristourne : Embauche d'un candidat membre du Club des CMR. Salaire du candidat embauché 100 000$. Honoraires de RHR Expert 20 000$. Ristourne au Club 3 000$.

Donc, en plus de fournir un service haut de gamme aux membres du club, RHR Expert aide au financement de l'organisation.

En contrepartie, le Club des CMR s'engage à traiter de façon exclusive avec RHR Expert en ce qui a trait au service de gestion de carrière.

Visitez le CMRCarrieres.com et inscrivez-vous à la fonction INSCRIPTION.
Communiquez avec nous au (514) 858-6333 ou au 1 (866) 732-7883.
VOUS ÊTES UN EMPLOYEUR ?

Nos services vous donnent accès aux 20 000 membres du Club des CMR et aux 65 000 autres professionnels membres de notre réseau.
Nous vous proposons une gamme de services qui répondront à vos besoins, soit :

1. Un service de recrutement (Chasse-de-tête)
2. Un service d'affichage de poste avec diffusion du poste dans le réseau
3. Un salon de l'emploi en collaboration avec nos partenaires qui regroupent 85 000 professionnels
4. Un service de réaffectation de personnel.
Communiquez avec nous au (514) 858-6333 ou au 1-866-732-7883 ou inscrivez-vous à la section EMPLOYEUR. Nous vous répondrons rapidement.

NOTE : Le Club des CMR a mandaté RHR Expert pour mettre au point le portail www.CMRCarrieres.com et en gérer les activités. RHR Expert est une firme spécialisée en recrutement et en transition de carrière.