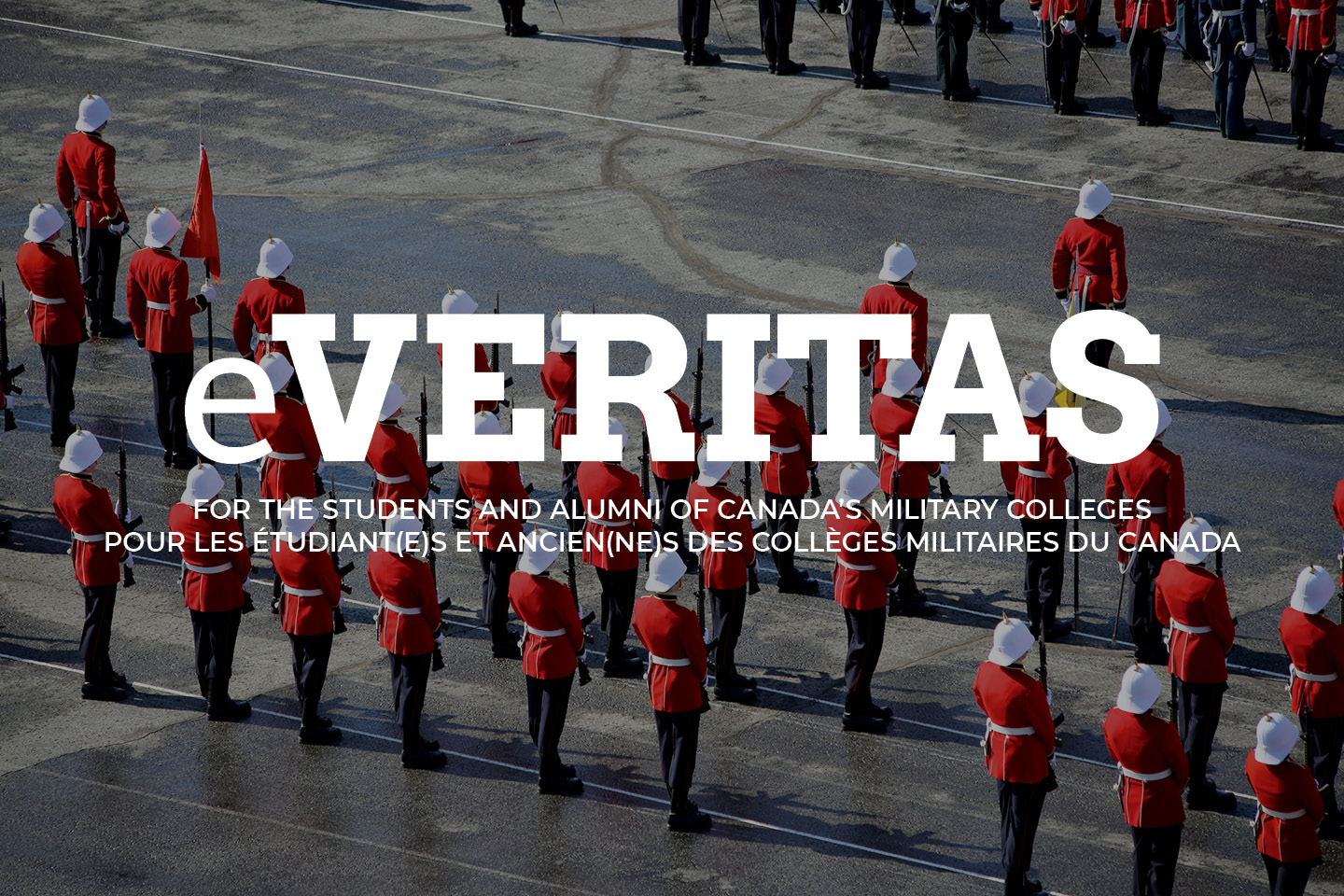 RMC's new Dress of the Day uniform as of fall 2008
Photo credit: Steve McQuaid
By: Captain Paule Poulin – RMC PAO
In the fall of 2008, RMC cadets will return to wearing a distinctive Dress of the Day (DOD) uniform both in Kingston and St-Jean. This new uniform was designed by a committee of officer cadets under the leadership of Major Bruce MacLean, C Division Commander, and approved by the Commandant.
In 2006, RMC discontinued use of the No 5 order of dress and cadets began wearing Distinctive Environmental Uniform (DEU), and operational dress uniforms, as DOD. This decision was taken with the goal of increasing cadet identification with the CF at large, and to be better-integrated members of the CF upon graduation. It was soon recognized, however, that the disappearance of the No 5 order of dress undercut traditional RMC squadron loyalties, and served to excessively strengthen environmental alignments.
As a result, the Commandant ordered the formation of a committee in fall '07 to study options for a new, distinct cadet DOD. The committee recommended a stylish but traditional option for a comfortable new DOD. The Commandant of RMC agreed with this recommendation, and received endorsement for it from the VCDS. A series of meetings with DSSPM and various other stakeholders to determine how to implement the new uniform culminated in March with a plan for the way ahead.
Cadets will wear the new No 5 DOD most days a week, with operational dress worn as necessary for military training activities. The new uniform elements will be part of the contract with Logistik and students will be able to order their uniform online using the same points system as for DEU uniforms.
The new uniform, as illustrated in attached photos, will consist of a white shirt, black sweater/light jacket, as well as black trousers/skirt with a red stripe down the side. The headdress will be a black wedge with red piping.
The cadets are excited about having a new, sharp-looking DOD which they had a major part in developing. Major MacLean stated, "he is very impressed with the work the committee of cadets accomplished in coming up with the new DOD. I told them to not just deal with factors such as looks and comfort, but also cost and ease of issue. They took these criteria and addressed each one perfectly. I'm quite excited to see them in the new uniform next year and know I had a small role in its implementation."
Thanks to all who submitted feedback on this article.
We have now received sufficient comments.
Bill Oliver