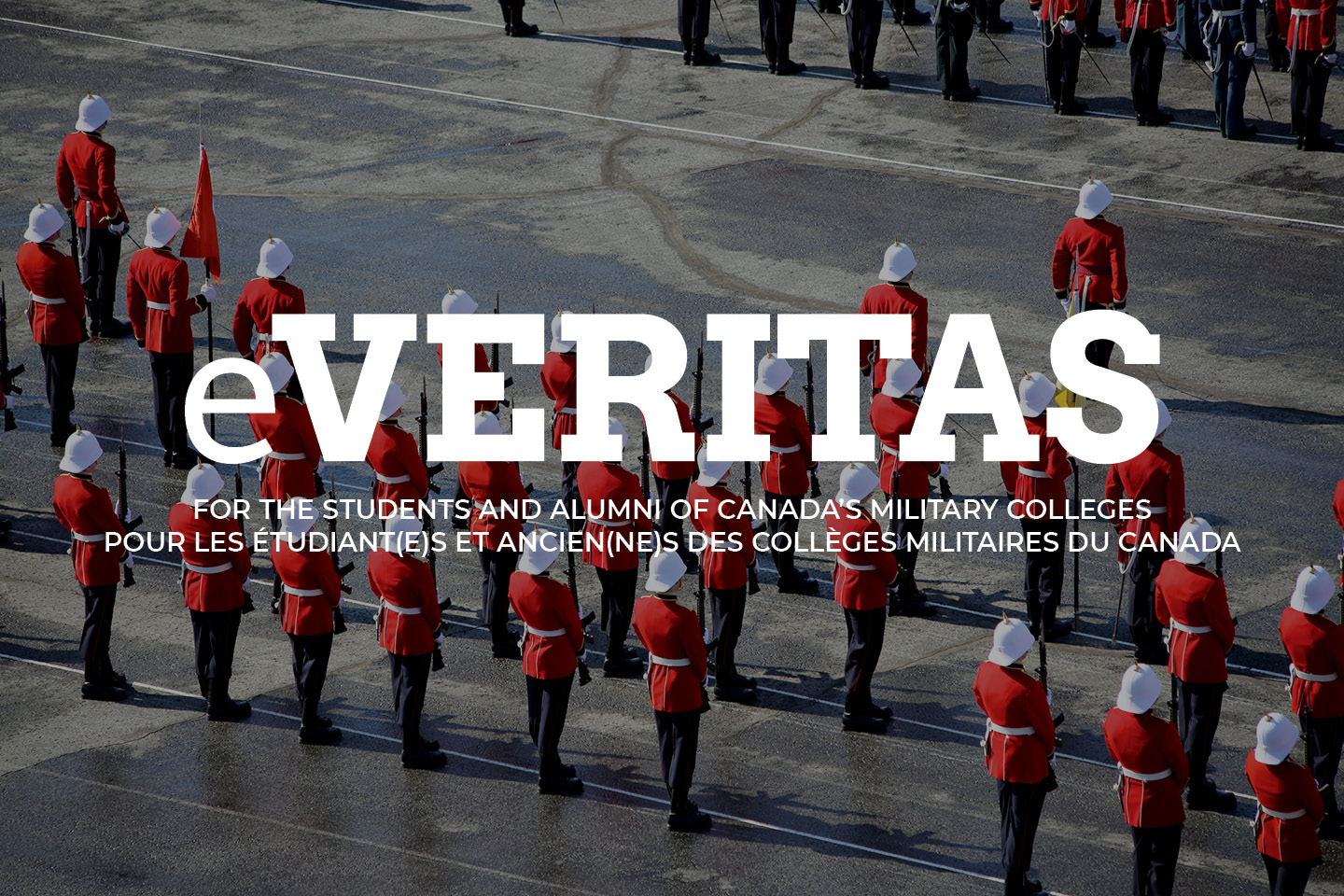 Hair & The Two Worlds of Charlie F
By: M0737 Maj Andrew Belyea, CD, PhD – Assistant Professor | Department of English
For the past several years now, the RMCC Foundation has generously supported learning at the College by sponsoring English Department theatre trips that provide students from across the disciplinary spectrum with relevant, meaningful, and timely learning opportunities beyond the classroom setting. This spring, Maj Belyea (MO737), who did two tours in Afghanistan between 2009-11, assumed the role of planning for these trips, and he was fortunate enough to locate two plays that focused on the moral and psychological complexity of war from distinctly different, but equally important, perspectives.

On 28 Jan, 21 students attended a performance of the infamous play Hair at the Grand Theatre. As many e-Veritas readers may remember, Hair focuses on the Vietnam anti-war movement, the sexual revolution, and general anti-establishment sentiments in the USA in the 1960s. The play exposed participants to important creative portrayals of some of the overt forms of resistance that they may encounter, directly or indirectly, in wearing the uniform. Historically, such resistance manifested most powerfully in the anti-Vietnam protests, which inspired and added fuel to other protest movements, like those focusing on women's rights, civil rights, sexual rights, or environmental rights. The play did an excellent job of showcasing one of the most profound ironies of such rights-based protest movements: the fact that they would themselves be impossible were it not for the democracies that enable them, democracies that were largely established on the backs of soldiers.

Saturday, 8 March, 17 participants traveled to the Princess of Wales Theatre in Toronto to take part in an even more profound experience through the play called The Two Worlds of Charlie F. This play, staunchly realistic and even darkly humorous at times (as soldiers can be), started as an art therapy project in London, England, in 2012, mostly for veterans of the Iraq and Afghanistan wars who needed rehabilitation, who needed to fight a second mission back at home. Many had lost limbs to IEDs and/or had suffered from PTSD and other Operational Stress Injuries. It was twice performed in front of an audience as part of a fundraiser for veterans' health in the UK, but it moved so many people that it skyrocketed to the big stage. Of note, its lead actor, Newfoundland's Cassidy Little, served with the British Royal Marines in Helmand Province and lost the lower half of his right leg to an IED while on patrol.
(Ed note: Cassidy Little is the son of 8836 BGen (ret) Clark Little (Class of 1971)
Aside from giving students dark, troubling, complex insights into the realities of war, what made this particular play so engaging, and unnerving, was that it seemed like it both was and wasn't theatre. We knew that they were acting out characters, of course, but we also knew that the things they were "acting"–the trauma, the nightmares, the broken families . . . the long recovery process, the healing, the hope–were all real. We knew, in fact, at some level that part of their journey of recovery was being enacted right in front of us yesterday afternoon, that somehow, we were part of it. We were lucky enough to participate in a talk-back session with the cast and producer after the performance, which made the whole experience that much more valuable. It wasn't just humbling. It reminded us, they reminded us, that all of us, as soldiers, as a military, or as a nation, are connected both during and after war, that we have a responsibility to each other.
As always, the English Dept is grateful, first and foremost, to the generous sponsors from the Foundation. LCol (ret) Rod MacDonald is pivotal in making these trips possible, as are the Commandant, DCdts, and Comptroller's office. Their collective support–your collective support–encourages looking for knowledge and wisdom in places that we might not often think to look for it.
***
An Officer Cadet's Perspective:
Attending "The Two Worlds of Charlie F" was an amazing experience as an Officer Cadet in the Canadian Forces.
As an officer in training, my colleagues and I will soon be trained, posted and possibly deployed in many different areas of the world. Being able to watch ex-military members, who have suffered serious physical and mental injuries, act out the process of care and recovery after being injured, was an incredibly impactful experience.
Being seriously injured and possibly medically discharged from the military is a possibility that all military members face and seeing other people working through the transition between military and civilian life was very beneficial.
This play was very moving as it was the true stories, thoughts and issues that these real people, not just actors, faced. This play adds a sense of realism to our duties and responsibilities as members of the Canadian Forces and reminds me of the consequences we may one day have to face for serving our country with bravery and pride.
As officers we also need to be cognizant of the needs of our subordinates and prepared to assist them if they were to suffer harm in the course of their duties.
I also would like to echo on behalf of all the Cadets who travelled to Toronto on saturday, the comment by Maj Andrew Belyea on the support provided by the  RMC Foundation and their support in these type of  external activities.
Sincerely,
26659 OCdt (II) Danielle Andela