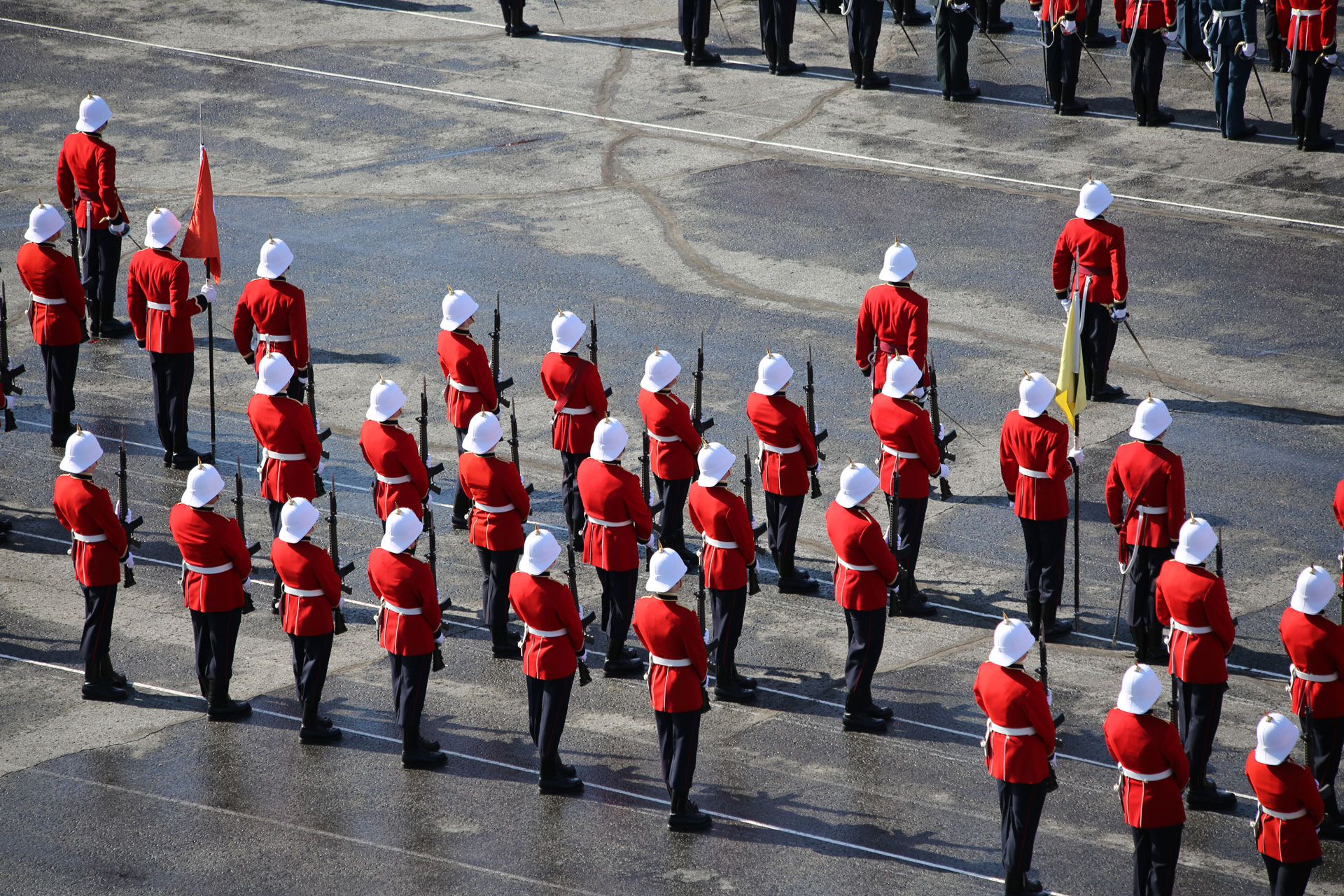 HIGHLIGHTS:
Hockey
RMC wins 4-3 in shootout over nationally ranked Number 4 UWO.
Matthew Pinder scored twice for RMC with the remaining goals scored by Mitchell Smith and Alexandre Leclerc notched the shootout goal.
RMC outshot Western 42-29. (See box score below).
This was the final game of the 2010 half of the season.
RMC will next play Queen's University – 6 Jan – 8:30 PM @ the Kingston Memorial Centre
SCOREBOARD:
(W) Basketball
(M) Basketball
27 Nov – Windsor 112 @ RMC 68;
(M) Volleyball
(W) Volleyball
(M) Hockey
(W) & (M) Basketball teams are playing Queen's, at RMC Thursday night – 2 December @ 6 & 8 PM respectively.
Following these two basketball games – All Varsity teams will be concentrating on academics. Consequently,there will be no regular OUA league action until early January.

________________________________________
Power Forward from Comox
By: 25432 Nathan Williams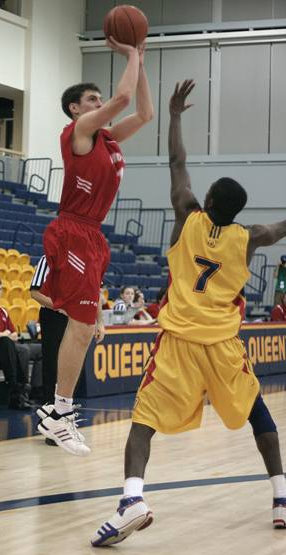 24873 Simon Dakin,  from Comox, British Columbia. Dakin is a fourth year from 1 squadron, AERE by trade and a space science major. He comes from a small family of four, father and mother Lorne and Sylvia, and brother Jackson. Having played basketball since he was a toddler, Dakin currently plays as a power forward for the RMC varsity men's basketball team. Dakin made special mention of the team from Carleton University, being both his best and least favourite team to play against as they are a very strong team and the challenge makes for great games, but also makes for a lot of great loses as well.
Nickname: UN, Tree hugger, Daks
Favourite Food: Red Meat
Biggest Fear: Devastating Injury
Favourite Movie: Anchorman
________________________________________