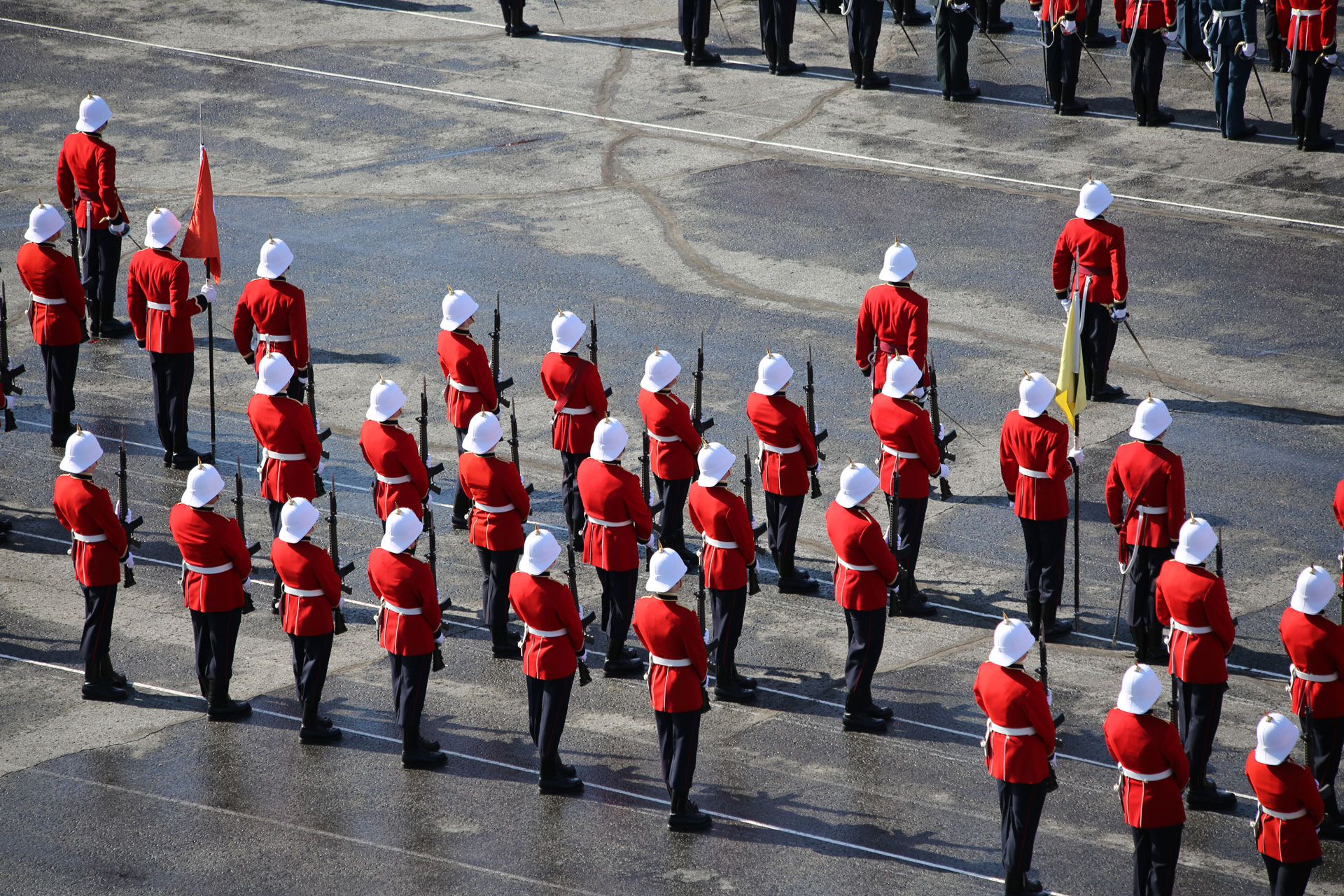 HIGHLIGHTS:
OUA'S WOMEN OF INFLUENCE: RMC's Laura Gray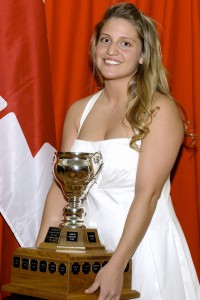 Ontario University Athletics (OUA) will recognize the top female scholar-athletes from across the province at the eighth annual Women of Influence Luncheon on Wednesday, March 2, 2011 from 12 to 2 p.m. at the Metro Toronto Convention Centre (South Building – Hall G), 255 Front Street West in Toronto.
The event honours female student-athletes who have excelled in their chosen sports, fields of study and community involvement. This year's guest speaker will be tennis star Venus Williams. The legendary tennis star is a winner of five Wimbledon titles, seven Grand Slams, 41 WTA tour titles and three Olympic gold medals. Off the court, Williams excels in a variety of areas including interior design, fashion and authoring two books.
Today's honoured female athlete is the Royal Military College's Laura Gray. In her four seasons at RMC playing for the Paladins soccer team, Laura has been named OUA East Second Team All-Star on three different occasions. She was also named RMC Female Athlete of the Year for 2009-10. Laura was one of the team's two captains for the 2010 season, having been selected due to her strong understanding of the game and tremendous fitness levels.
Academically, Laura earned CIS Academic All-Canadian status in 2009-10 and has been on the Dean's list for the past two academic years.
Laura's achievements are not solely on the academic fronts, as she also excels as an Officer-Cadet at the Royal Military College on the military and physical fitness components. She has also represented the Canadian Forces at the 2009 Military Women's Football Championship in Biloxi, Mississippi.
Join OUA as Williams speaks about her career on and off the courts, and how she set a new standard for all female athletes around the world. Tickets to the luncheon are $168.37 (taxes included) at the early bird price and can be purchased by registering at https://register.womenofinfluenceinc.ca/woi/register.aspx.
OUA recognizes the following sponsors for their support of this event; belairdirect., Centaur Products, Pioneer Petroleums, Wilson Sports Equipment of Canada, and the Canadian Association for the Advancement of Women and Sport and Physical Activity.
Name: Laura Gray
School: RMC
Sport: Soccer
Academic Program: Psychology
Hometown: Brookside, N.S.
Q: What is your proudest academic achievement?
A: When I achieved over an 80% average in third year, especially considering my first year average was a 58%. I was actually so thrilled and proud of that achievement that I made sure to thank all of my professors for all the help they had given me.
Q: What is your proudest athletic achievement?
A: My proudest athletic achievement was probably when I was awarded the Military Personnel Command (CMP) Female Athlete of the year. Unfortunately, I was unable to attend the award banquet in Ottawa due to a season game in Toronto on the same day; however, I was proud to be recognized among all of the CF athletes. Along with that, I was thrilled to even be nominated for the CF athlete of the year. I was also very proud to win the MVP award for the RMC team last year, as that award was voted on by the team.
Q: What is your most memorable community related moment?
A: My most memorable community moment is difficult to pin point. There were many times where I experienced great personal pride, like when I was asked to play for the Under 15 National Team, playing against Germany. I felt the same way being able to play on the CISM (Conseil International du Sport Militaire) team. I felt very proud standing on the field and listening to our national anthem, knowing I was part of the event and I was playing for Canada. I also did some volunteering back in high school, coaching young kids in soccer. I remember seeing the potential and talent of young players and their love for the game. However, every year I have been at RMC, having taken part in the Remembrance Day Ceremonies, I think about the lives selflessly offered for our nation's freedom. That gives me great pride to be where I'm at, a part of the Canadian Forces.
Q: What woman has most influenced you, and why?
A: My sister, Calley, has been very influential in my life. Growing up, she has always been a noticeably hard worker in both athletics and academics, and even community service. It's easy for me to look up to her, aspire and learn from her, as she has always been a good influence. In fact, she is one of the reasons why I chose to come to RMC. Her choices and experiences opened my eyes to greater opportunities outside of playing soccer for a University. At the end of my first year at the college, she was graduating, having been the Deputy Cadet Wing Commander (DCWC) and being awarded the H.R.H Prince of Wales Cup – in recognition of excellence in athletics and in the four pillars (academics, military, physical fitness, bilingualism). She is overall well-rounded and has continued to do well for herself outside of the college through her will and hard work. Her achievements and basically just her self-motivated character have inspired me to accomplish the most I can. And of course, I cannot forget about my mom as there has never been a time when she hasn't been there for me. Her intelligence, humour and kind-heart are unbelievable and every time they show, I truly get inspired to be a better person.
Q: If you could sit down to dinner with any woman, who would it be, and why?
A: To be honest, I'd go to dinner with my mom, sister or girl friends. I'm a family girl, and although I'm in my fourth year now, I still get homesick at times. They are the closest women to me and their opinions and time I appreciate the most.
Q: What are your future plans?
A: Well as an RETP student, I love the fact that I am able to keep my options open, and am not limited to a five-year contract. So with that being said, I really want to return to RMC for a fifth year to do my honours thesis in psychology. From there, I would love to further my education and do a Master's degree, perhaps in social work. I'm always thinking of new ideas and options, so we'll see.  Source
Photo by: Brad Lowe
__________________________________
Recent Results & Upcoming Varsity Sports through February
FEBRUARY:
10 Hockey Ryerson 2 @ RMC 6 – Summary
11 (W) Basketball Laurentian 62 @ RMC 49 – Summary
11 Feb (M) Basketball – Laurentian 87 @ RMC 54 – Summary
12 (W) Volleyball Guelph 3 @ RMC 0– Summary
12 (M) Volleyball Guelph 3 @ RMC 1– Summary
12 (W) Basketball York 62 @ RMC 59 – Summary
12 Feb (M) Basketball – York 122 @ RMC 44 – Summary
13 (W) Volleyball McMaster 3 vs. RMC 2 – Summary
13 (M) Volleyball McMaster @ RMC – Summary
Congratulations to Brent Fisher who was the (M) OUA run away leaders in "Digs" – 211 (34 ahead of the second place finisher)
18 (W) Basketball RMC @ Queen's – 6 PM
18 Feb (M) Basketball – RMC @ Queen's – 8 PM
19 – 20 (Men) Fencing OUA Championship Brock OUA Final
_________________________________
(W) Volleyball First Visit to OUA Play-offs. RMC will play at York University this saturday, 19 February at 2 PM.  The team would appreciate as many Ex cadets as possible who will be in the Toronto area to come out and support them.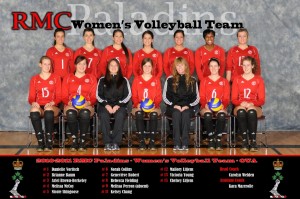 Photo by: Henry Litjens
(W) Volleyball Play-off Bound…
The RMC women's volleyball team has clinched an OUA playoff berth for the first time since the team joined the league in 2004-05.
After registering their first-ever league victory last season, the women's team posted a record of 7 wins – 12 losses this season, good for fourth place in the OUA East Division. They finished four points ahead of the University of Toronto.
The Paladins closed out their regular season with a pair of matches against the two top teams from the OUA West Division this past weekend. On Saturday, they lost a closely contested 3-set match against the Guelph Gryphons (19-25, 23-25, 19-25). On Sunday, RMC forced the McMaster Marauders to five sets in a loss (22-25, 20-25, 25-23, 25-21, 9-15).
The women's team was led this past season by a core of young and talented players. Rookies Chelsey and Mallory Litjens, Danielle Vortisch and Ariel Brown-Berkeley teamed up with returning players Melissa McCoy, Brianne Baum and Norah Collins to spark the turnaround season. Vortisch ranked 18th in the OUA in kills, while Chelsey and Mallory Litjens both ranked in the top 20 in the OUA in blocks.
RMC will now travel to York to face the first-place Lions on Saturday, 19 February 2 PM. York finished with a record of 14 wins – 5 losses, and defeated RMC in both matches they played (3-0 at RMC in November, 3-1 at York in February). We hope to see a number of you there to help support the team!
The last varsity team from RMC to qualify for the OUA post-season was the women's soccer team, who defeated Queen's in their first-round match in the fall of 2007.
Cold hard facts:
To say Carolyn Welden, Head Coach is enjoying OUA (W) Volleyball a bit more these days is understating the case somewhat.
Going into the OUA league schedule this year her RMC ladies volleyball team had won one match over the previous six seasons. As previously stated, the 2010-11 campaign ended on Sunday Feb 13th and although the Paladins lost a tough 3-2 set to McMaster University (16 wins – 3 losses) the RMC team is moving onto the play-offs next Saturday at York University.
RMC finished with a 7 wins & 12 losses.
To put this into perspective the total won loss record for the remaining varsity teams:
(M) Rugby – 1 & 7;
(M) Soccer – 0 & 14;
(W) Soccer – 2 wins, 12 losses & 2 ties;
Hockey – 5 wins 22 losses & 1 OT loss;
(M) Basketball – 0 & 21 (1 game remaining on the schedule);
(W) Basketball – 1 & 20 (1 game remaining on the schedule)
Total 9 win; 96 losses plus 1 overtime loss and 2 ties.
Good luck to the volleyball ladies next Saturday at York.
Note: For obvious reasons, we did not include Fencing, Cross Country Running and Taekwondo in our won /loss / tie research.
Kingston Whig 14 Feb article – Paladins reach new heights