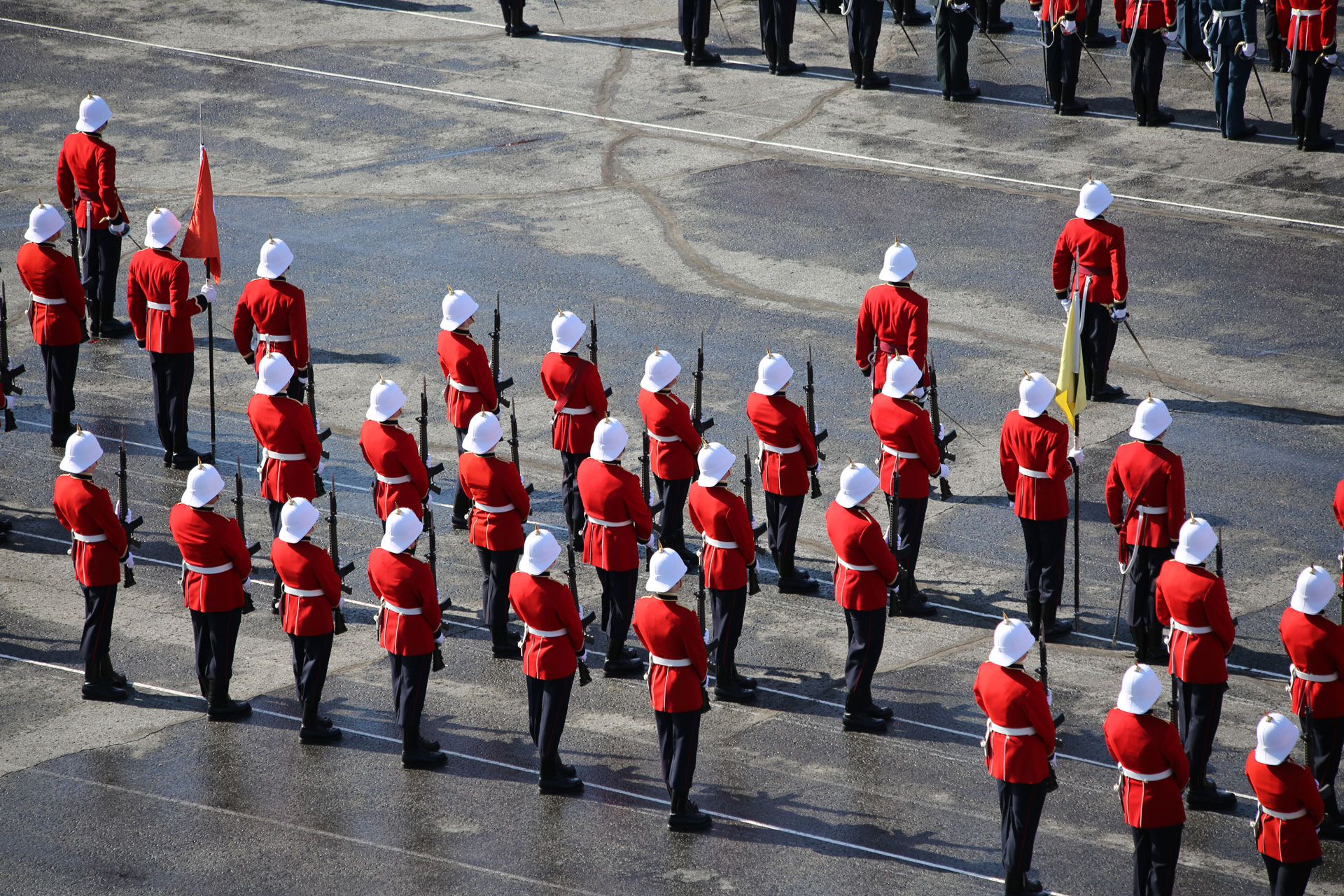 OUA EAST MEN'S HOCKEY – Jeff Oke
only the 2nd  RMC  player to be nominated in the 19 year history of the the Randy Gregg Award. Ryan Latinovich was the OUA nominee in 1997, making Jeff the second nominee from RMC (pretty lofty company, indeed)

By: WJO

Fourth-year captain Jeffrey Oke (Grand Bend, Ont.) of the RMC Paladins is the OUA East nominee for the Canadian Interuniversity Sport (CIS) Randy Gregg Award, given to the player who best exhibits outstanding achievement in hockey, academics and community involvement.
Dr. Randy Gregg Award (Outstanding student-athlete)
Inaugurated in 1990-91, the award, donated by Spectrum Registered Education Savings Plans, honors the player who best combines outstanding hockey ability, academic achievement and community involvement. The award is named in honor of Dr. Randy Gregg, who captained the University of Alberta Golden Bears to two University Cup championships and was the Sullivan Trophy winner as the CIS player of the year in 1978-79. Gregg went on to win five Stanley Cups as a member of the Edmonton Oilers and was the captain of the 1980 and 1988 Canadian Olympic Teams.
The civil engineering student received the Jack C. Sargant memorial scholarship awarded annually to the RMC varsity athlete who demonstrates combined proficiency in academic standing, sportsmanship, leadership and athletic ability.
Jeff received the Sargant Memorial Scholarship during the Reunion Weekend Saturday Parade, but sadly, he was not present due to a varsity hockey commitment south of the border that weekend.
Jack C. Sargant Memorial Scholarship:
No. 3091 Jack C. Sargant played intercollegiate hockey for the RMC Redmen throughout his four years at the College. In his memory a scholarship valued at $1500 is awarded annually to a varsity athlete who demonstrates combined proficiency in academic standing, sportsmanship, leadership and athletic ability. (Fall)
Jeff Oke is actively involved in the community, including the Boys and Girls Club of Kingston, Ont., tutoring cadets in calculus, local food drives and environmental projects.
He is a very worthy recipient and will be a strong contender to win the Award which will be announced at the CIS hockey championship
Bill Oliver caught up with Jeff Oke late last week and asked him about the Randy Gregg Award nomination.
What do you know about the Randy Gregg Award?
To be honest, I did not have any previous knowledge of the Dr. Randy Gregg Trophy. That being said I have tried hard not to focus on the external rewards during my career. I tried to approach the games by focusing on the task at hand, putting my head down and never stop working. During the season I do not give myself much time for relaxation or day dreaming, I try to put everything on the line each and every day. Often the more you dwell on external rewards the more your own performance erodes. I have really been conscious of staying in the moment.
How do you feel being the OUA (E) nominee?
It is truly an honour to be the OUA (E) Dr Randy Gregg Award nominee, But these awards are not earned without the help of many people. My involvement in school and community coupled with the results that I have achieved in hockey, community involvement, and academically have been made possible for me by opportunity and people at Royal Military College.
It is the continuous push for achieving a higher level of fitness, it is the never ending request for people to volunteer to help out in the community, and it is the amazing professors who have helped me learn and excel in my chosen course of study. The RMC coaching staff has also been there to provide support when needed, both academically and athletically.
I know you spent a short time playing NCAA hockey – did this use up a year of eligibility? Or do you have one year left?
Disappointingly the four games that I did play while at Lake Superior State in the NCAA did result in the using of one year of eligibility. That being said I do hope to continue my involvement with the RMC hockey program and the school as I remain in Kingston to continue my studies at the masters level.
I trust you are enjoying your week of "rest".
I am one of the lucky few who have to opportunity to use their reading week as a true reading week. I have chosen to stay here to work on my French language skills in order to strengthen my oral component. I am also currently participating in the program to score 500 on the next PPT, so again rest has been removed from my vocabulary and routine once again.
Jeff may be reached: s24662@rmc.ca

_______________________________________________________
Congratulations to: 
x
xxxxxxxxx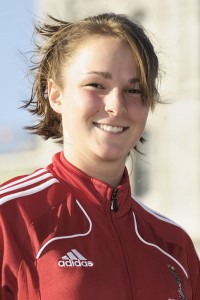 Andrew Flemming (Quispamsis, N.B.) – RMC for being selected to – ALL-ROOKIE OUA EAST DIVISION HOCKEY TEAM;
Norah Collins (Ceder Valley, Ont.) – RMC for being selected to – OUA ALL-ROOKIE TEAM – (W) Volleyball Team.
SPECIAL MENTION:
Paul Bradley (Calgary) of the Wilfrid Laurier Golden Hawks earned first-team honours in the West Division.  RMC hockey fans will recall Paul as a former Tommy Smart Cup winner and a star forward with the Paladins for the previous four seasons.