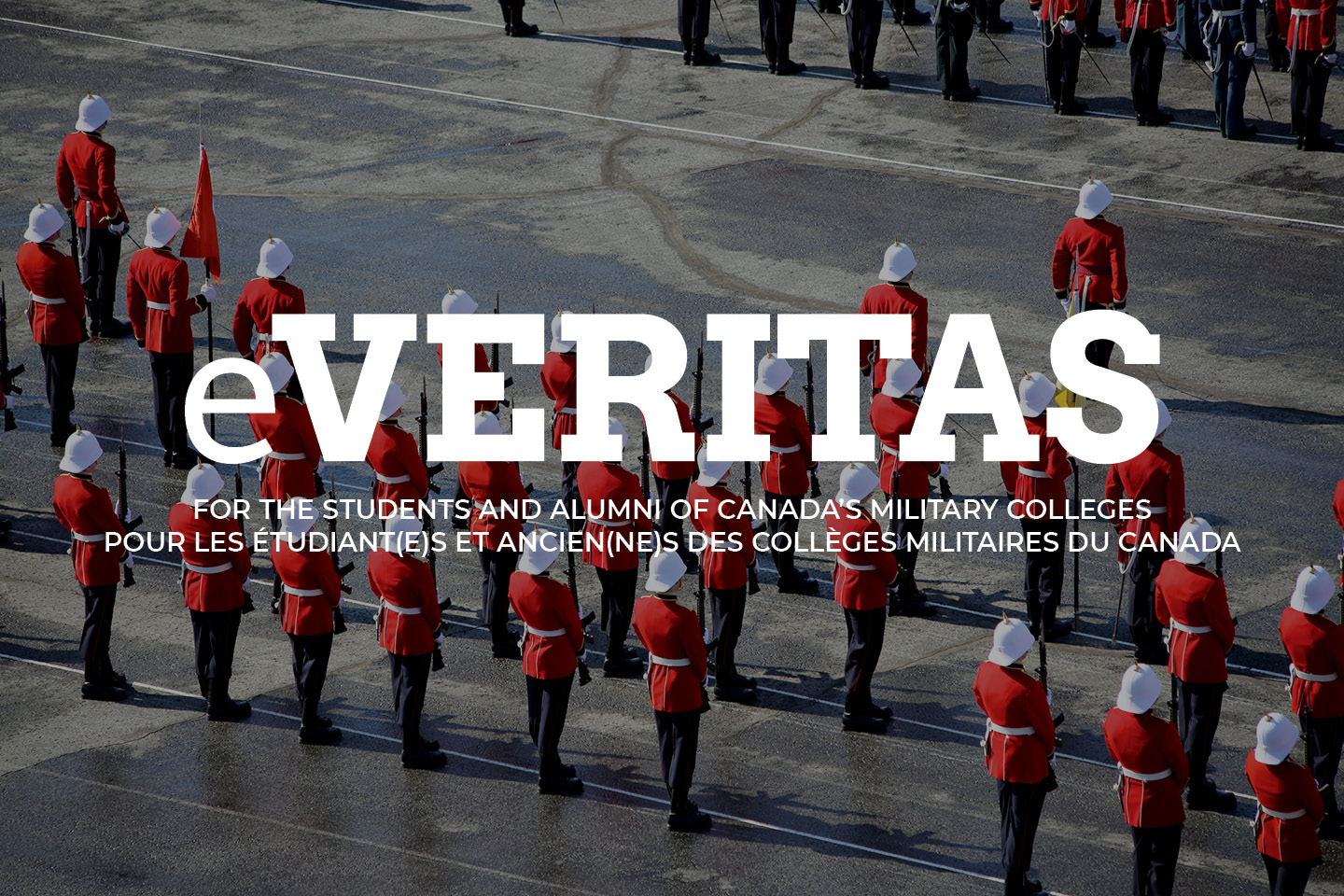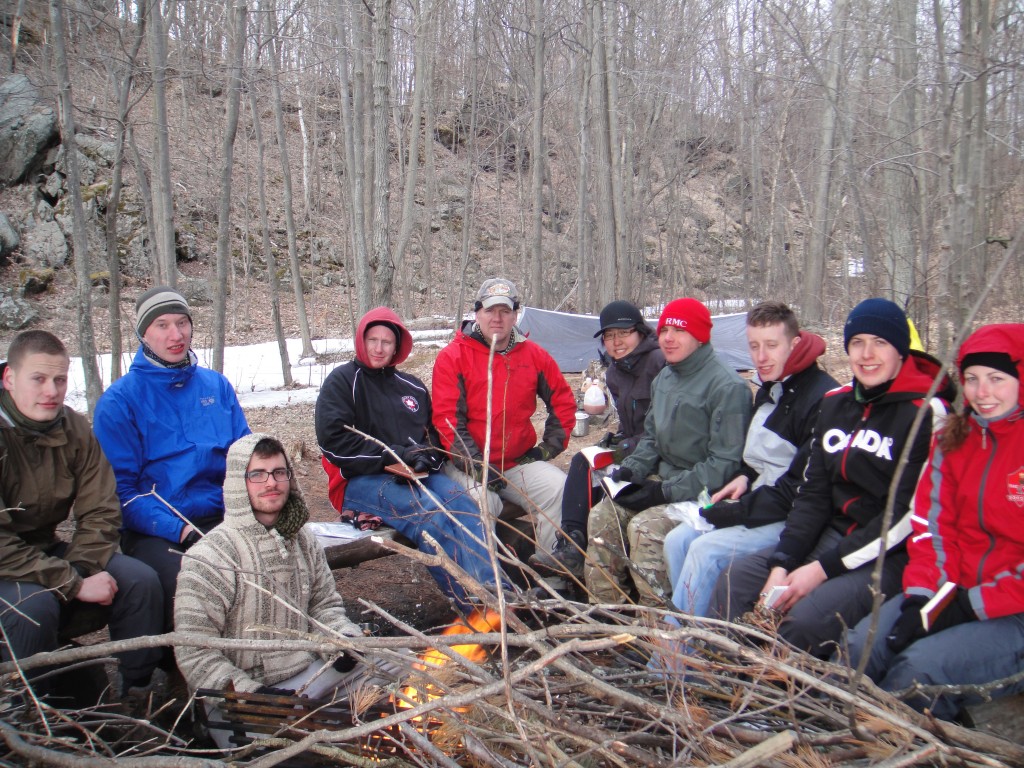 RMCC Expedition Club: Cadets Discover Warrior Ethic
26711 OCdt (I) Joshua Horlings
This past weekend six cadets from the Royal Military College of Canada along with a number of other civilian and military outdoor enthusiasts took part in a unique program focused on Warrior Wilderness Training.
Led by LCol (Ret'd) Steve Nash, a former infantry officer and deputy commander of Joint Task Force 2, the group covered topics in relation to group and personal survival as well as forging a warrior ethic. Reaching night temperatures of -11, the group managed to bond together as they worked to look out for each other and work on their personal survival skills.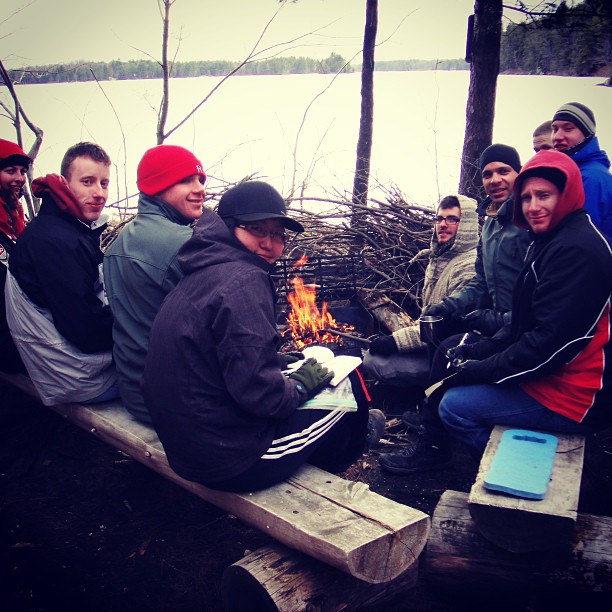 A major focus for the weekend revolved around the relationship between humans and the natural world. With this focus in mind, the group was challenged to evaluate their experience periodically throughout the trip in order to gain a fresh perspective on survival and what it means to hold a warrior ethic. Despite cold and windy weather, the weekend received positive responses from all who took part. Emerging from the wilderness of Frontenac Provincial Park, the group came out having learnt more about each other, themselves and what it means to survive in the wilderness with a warrior ethic.
_____________________________
Arctic 2013: Learning How to Plan an Expedition
26508 OCdt (II) Matthew Howse
This August, from the 17th to the 30th RMC's Expedition club will be sending nine of its members to the Canadian Arctic. As of now, this expedition will have cadets embarking on a trek through Sirmilik National Park in Nunavut. This physically and mentally challenging expedition gives cadets an opportunity to gain perspective on the vastness of Canada and our distinguishing terrain. The team will be travelling with Polar Sea, a company that provides guide services in Canada's North.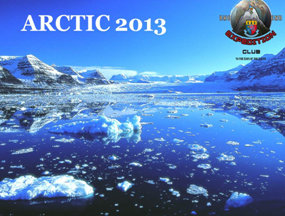 The team, led by IC 26508 OCdt (II) Matthew Howse and 2IC 26240 OCdt (II) Riley Perrior is heavily engaged in the planning phase of the expedition. Although Sirmilik is the destination currently, the team is overcoming issues with availability of transport and may choose an alternate location. This expedition has been offering many applicable lessons for the Arctic Team; the acquisition of transport and logistical support will be a reoccurring matter for many cadets after graduation.
Once on the expedition, the team will be recording their experiences in the form of a blog. As Sirmilik is rarely visited the team will be encountering abundant wildlife such as whales, wolves, arctic foxes, and polar bears. There will be little communication with the team whilst travelling so the team blogs will all be available in September once the team has returned.
The Expedition Club, and Arctic Team, has received crucial support from the RMC Foundation. At the high cost of arctic travel, this expedition would not be economically feasible for cadets without help from the RMC Foundation.