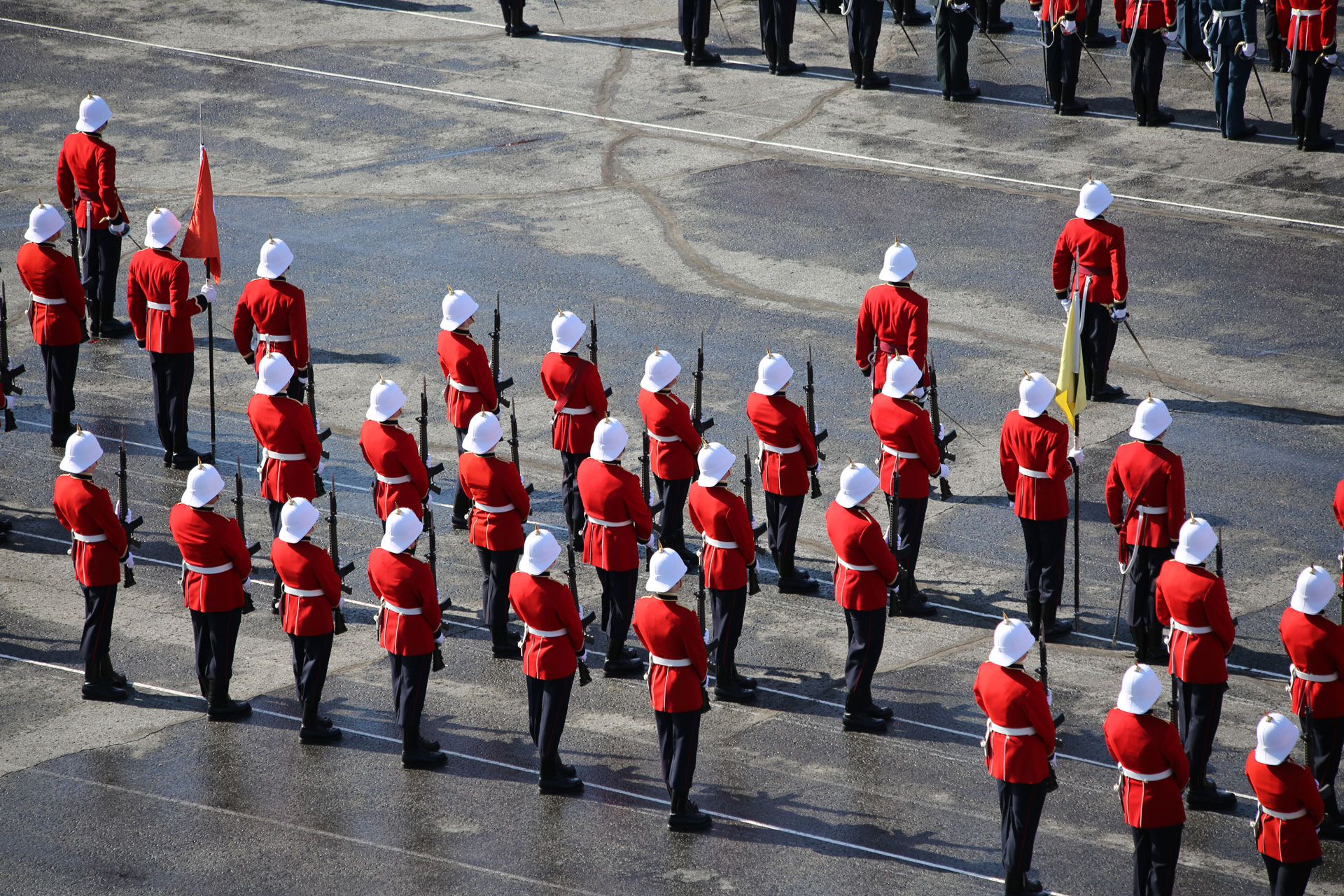 I had a wonderful time during my recent trip to Kingston. My Dad and I very
much enjoyed the Legacy Dinner. I was glad we were seated across from you
and Rolande.
A big thumbs UP for Ex-Cadet Weekend and it's various activities from me – sorry I didn't see you with your camera after the parade-for a job well done!!
The team of workers at Panet House is to be commended for another successful weekend. I have no complaints, only compliments to pass along.
Take care, and please pass along my warmest regards to Rolande.
Sincerely,
14962 Sandy Malone
Photo Caption: "The Major" – Danny McLeod & Sandy Malone. (Sandy Malone is the daughter of Maj (ret'd) Jim Gebhard friend and colleague of Danny McLeod)
__________________________________________________
I note over 70 posts on e-Veritas now. I suppose it is the way of these things that we rarely get (or take) the opportunity to truly express the extent of our esteem for a person until after we have lost her.
As with the deaths of Nicola Goddard and Matthew Dawe, e-Veritas has once again served as the prime virtual gathering place in which we can express and share our grief.
My thanks to you for doing such a great job with this publication.
15566 Helga Grodzinski
__________________________________________________
I would like to thank e-Veritas and all those who responded to my need. I really appreciate it. I have achieved what I have set out to do. I've made my way into the music industry! I have been offered and have accepted a job with an Agency in London and soon to be in Toronto. We book tours for bands, promote shows and are involved in artist management. It's proving to be a challenging and an interesting position.
Thank you again for your interest and care.
22908 Adam Debevc
__________________________________________________
Somewhat belatedly we'd like to announce the birth of 'Alexander Roger-Rene Dhur' on the 18th of May 2008 at 04:21:08 hrs in Ottawa, Ontario. Alexander arrived in a home birth with three midwives at 6 lbs 1 oz to 14952 Captain (Ret'd) Rick Dhur (BArts '86) and Marie Douville. Mother, Father and Baby are doing well! Grandparents are finally relieved to actually be Grandparents. Privately we think they were losing hope… 14952 Rick Dhur & Marie Douville rdhur@storm.ca
__________________________________________________
Another outstanding job. This latest edition is an excellent marketing tool for me to use due to its balance and excellent articles. Thanks again.
Cheers
M0135 Don McLeod