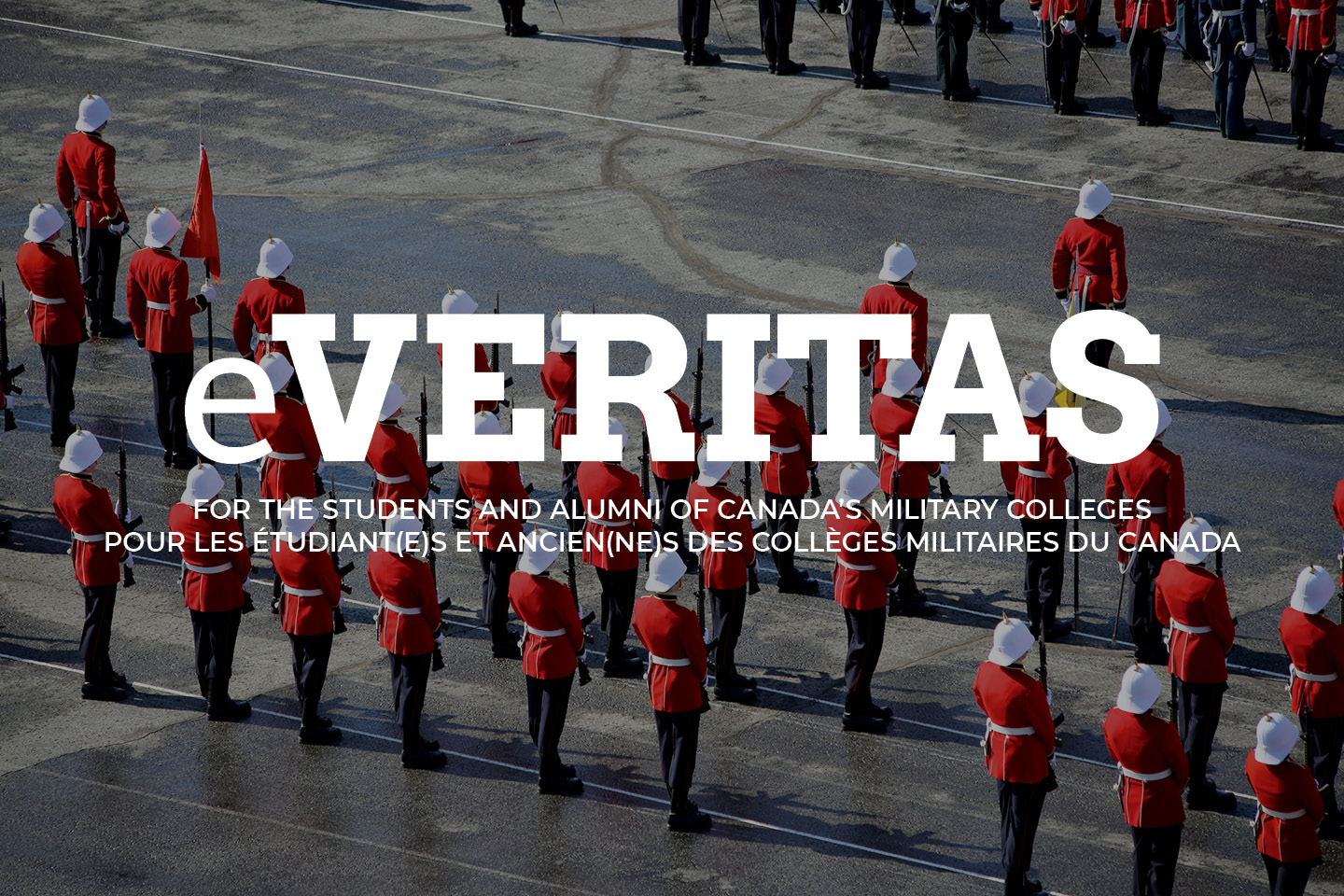 70 Years later – Still on parade!
More from Reunion Weekend: Three members of the RMC Entry Class of 1938 marching slightly ahead of Old Brigade Squadron #1 with eyes right as they pass the reviewing stand en route to the Memorial Arch. They are 2652 Brit Smith, 2660 Edwin Peto and 2639 Lloyd Kenyon under the command of the Old Brigade Adjutant, 3918 Al Roberts. The reviewing officer was another member of the Class of 1938, 2618 Norman Bayley. In all, six members of the Class of 38 celebrated their 70th Year of Entry together on the Friday evening of Reunion Weekend with five of them also attending the Old Brigade dinner the following evening.
________________________________________________________
Lost Women's Wedding Ring with a Topaz setting – Reunion Weekend.
If found, please contact the staff at Panet House who will make arrangements to have it returned to the owner.
________________________________________________________ 
Fifth Estate show probes death of Joe Grozelle;
Deaths – 14491 Colonel Karen Ritchie;
What's Happening At Royal Military College of Canada;
11th Annual CDA Institute Graduate Student Symposium;
Qu'est-ce qui se passe au Collège militaire royal de Saint-Jean;
Memory of 2364 Air Commodore Leonard Birchall Honoured;