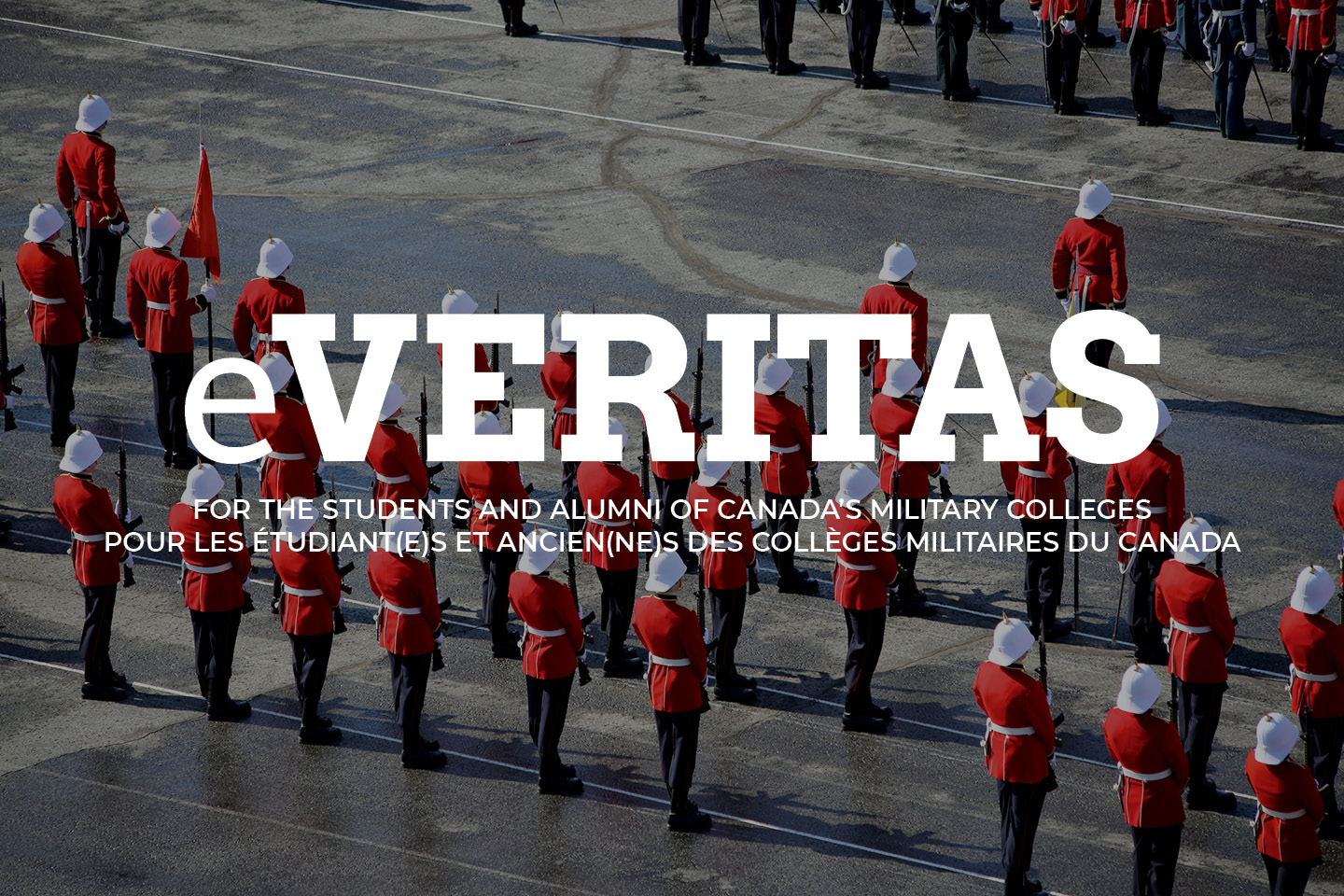 Hi Bill, Thanks for the recent issue of e-Veritas. Always comprehensive and engaging!
The article on chaplaincy was one I naturally read more closely. That being said, as I compare the list of protestant chaplains provided against the somewhat fuzzy picture of the plaque, I wonder if some have been missed. It seems to me – as I squint at the photo – that there are six majors listed between the names of LCol Anderson and LCdr Howie, but only four in the listing to the left. One of those missing would be Major Hinson MacLeod who was padre during my last couple of years at the college (68-71).
Personal note: as I was one of the 14 who, under the new rules, was married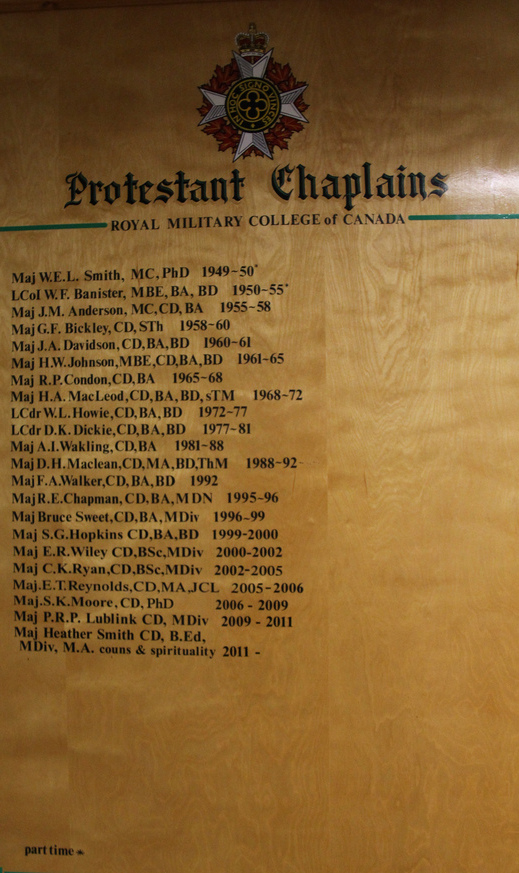 in  the summer of 1970 prior to final year, Carol and I, on application to do so, were required to meet with several people (medical officer, financial counselor, etc), to see if we were fit to be "relieved of your undertaking to remain single" (I should show you the memo from the commandant sometime, wherein he relieved me of that undertaking "with reluctance"). Anyway, one of those we were obliged to meet with was Padre MacLeod, with whom we helped in the Sunday School attended by RMC staff children. We still laugh at how he chatted freely with us until he felt obliged to counsel us on the sexual aspects of marriage. Whereupon he turned his swivel chair to the window behind him and, with pipe in hand, spoke to us on the delicate matters all the while looking out the window!
All the best, Bill. 
(Paul)  #8457, Paul Robinson RMC Club Chaplain
ED NOTE: The Board at the right (click, click for better viewing) clearly does list Padre MacLeod 1968-72)