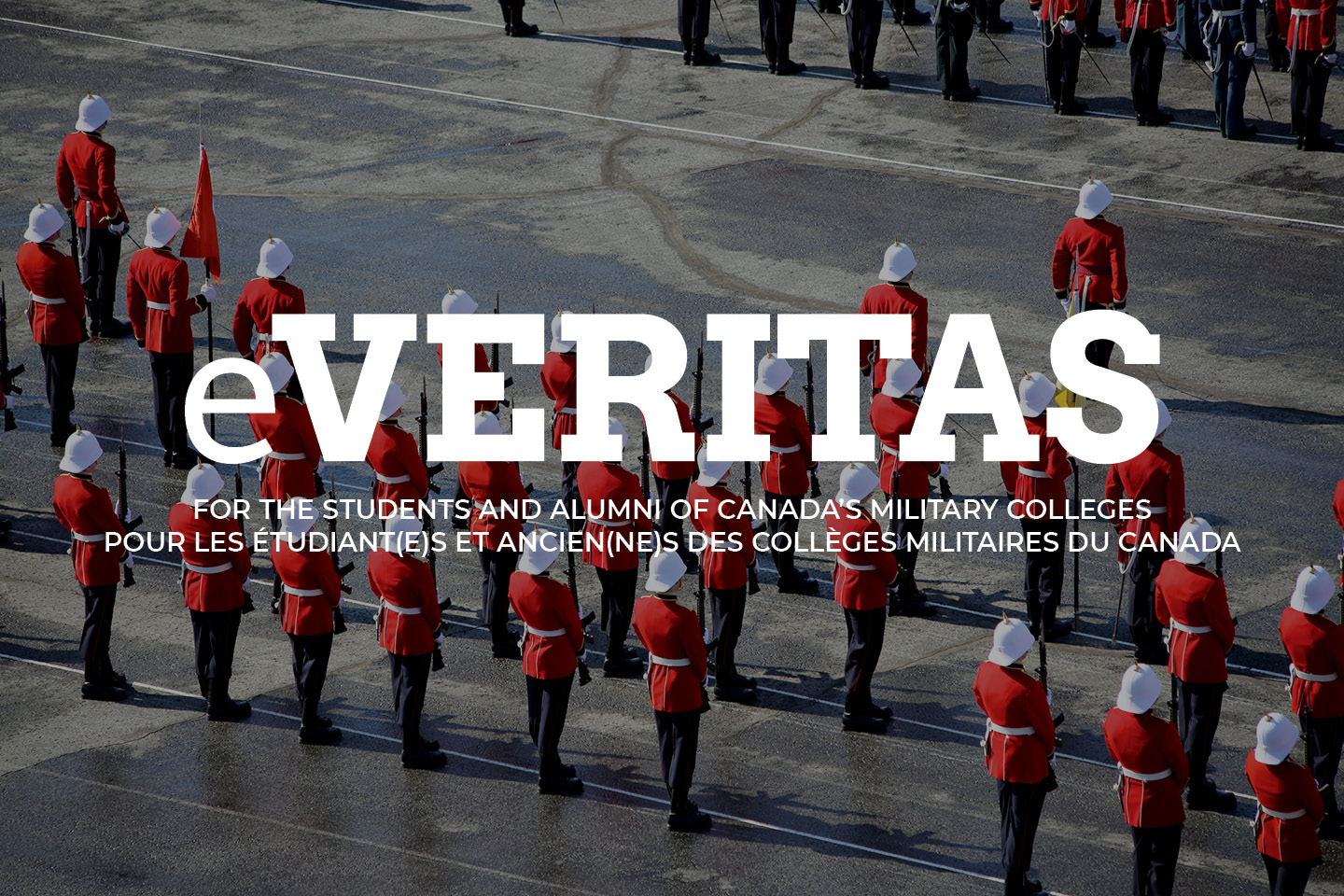 Another great eVeritas! "Prolific" doesn't quite do justice to the effort that goes into these weekly gems.
I particularly enjoyed the account of the Toronto Branch soiree. The planets certainly were lined up when they sent Tom Lawson here as Commandant.
By the way, the new Dress of the Day looks great!
5820 Sky King (RMC '63)
Elginburg, ON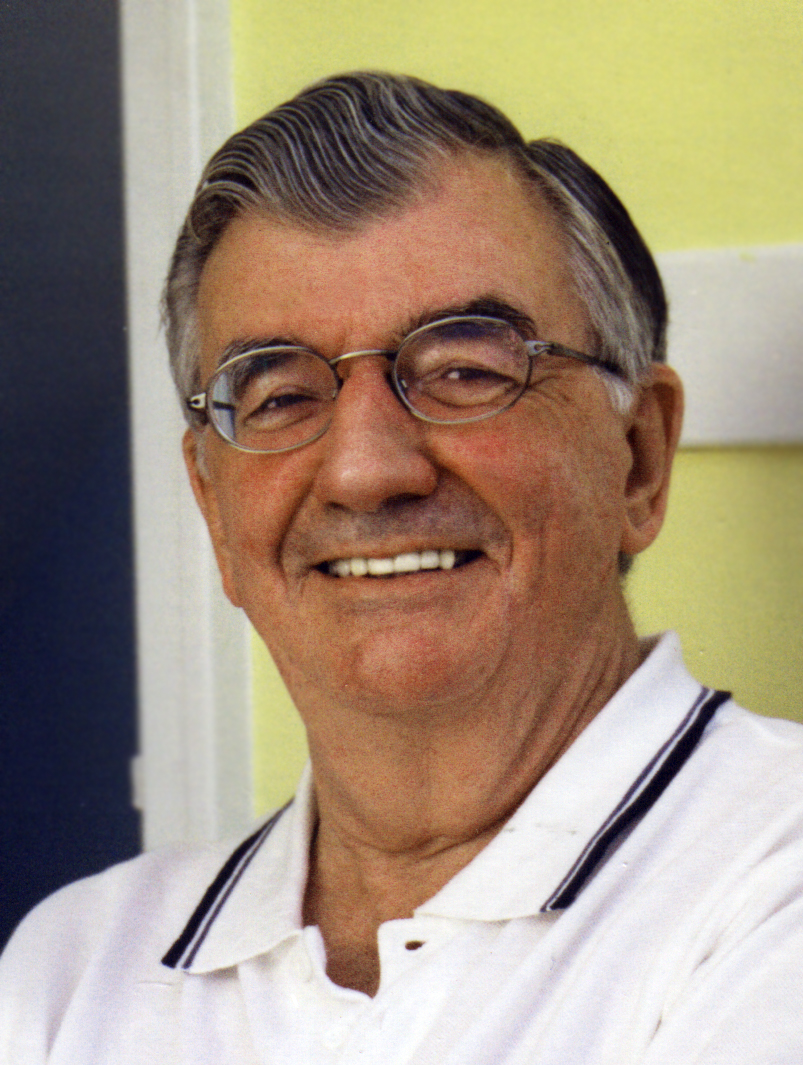 I am half way into another of my assignments in China. This is my third time over here … the previous occasion was eight years ago so a lot of change to note.I intended to send you my initial 'Newsletter from China #1-08', for your personal interest, but I have a feeling I did not do so. If I failed to send you a copy, my apologies. In any case, here now are Newsletters #1 and #2.
You will see some interesting stuff re the world's largest navigation simulator located here on the campus of the university where I am teaching in the Business Faculty until the end of June.
Also in the content some of my personal observations about sitting at some sort of epi-center of change and hugely interesting happenings (Tibet, the Olympic torch run, the Beijing 2008 Olympic Games on the horizon, etc.).
The e-Veritas issues are a always a real joy to read. Thankfully, they are easily accessible from abroad … missiles from home that offer comfort and never fail to generate many pleasant memories.
Thanks, Bill and Rolande, for your great work.
All the best,
Aus
3201 Austen E. Cambon, RMC '54
ae_cambon@hotmail.com
The latest Newsletter from China follows:
Newsletters from China #2 – April 2008:
As I complete my second month in China, I find myself looking at "the bigger picture" more each day. The blaring horns and the everyday minor challenges we face as foreigners in this distant land pale by comparison to what is happening all around us. Those of us from the West who are privileged to see the activities here "on the ground" are inevitably impressed by the high level of economic activity. We see construction projects, the expansion of retailing enterprises, an enormous number of entrepreneurs everywhere we look. Recently, a new road appeared alongside the university almost overnight. We have been able to watch the new monorail system and another major bridge in Xiamen being built at phenomenal speed. Stores are being torn apart and are being replaced by new ones overnight. It's amazing! I recall a scholar a number of years ago noting that the rate of change in society occurring in China is the fastest rate of change that has occurred in a society in the history of human civilization. That is not hard to believe. We actually see it happening, "live and in colour". A friend who is a frequent visitor to China has noted that he sees a generation of Chinese forming a middle class, the first that is able to afford cars and homes and have disposable income. Among the unfortunate outcomes of this prosperity are congestion and pollution. I wonder if many of us tend to see China just as some sort of (to borrow a phrase) "evil empire", or threat, a country without human rights and, oh my, a Communist government. More scholarly people than I see China as the changing nation that it is, a growing economic powerhouse. The European Union now has the world's highest GDP, the US is now in second place and China is very close to overtaking the US. I do not want to down-rate the importance of human rights at all, but I sense that for the vast majority of Chinese people, human rights issues are not paramount. Most Chinese do not see themselves as repressed in any sense. They just want to get on with their everyday lives, just like other peoples of the world, including Canadians. For the rural folks here, especially, economic and physical survival is their primary focus, given the rapidly rising cost of food. Human rights is just not a subject for discussion with my students here in China, but in my classes with Chinese students at Humber in Toronto, when I speak about our individual rights as Canadians, then I can get interesting responses such as: "We need more freedom!". At a recent International Conference on Human Rights held in Beijing, prominent international observers of these issues noted that China has come a long way in promoting human rights but does not get the credit it is due for this significant progress. It is clear and admitted that some issues concerning individual rights have yet to be successfully addressed. The "double-standard" of some countries that criticize China's human rights' record was given some prominence. Tibet has been "front and centre" daily since the riots. It is very difficult to know, from here, where the truth really lies. The Chinese news media have given enormous coverage to addressing the "false stories" presented by certain foreign media and have even published apologies issued by some. The protesters, "instigated by the Dalai clique splittists" have now been tried, sentenced and jailed (some for life). Now the focus is very much on how China has been of such enormous benefit to Tibet and Tibetans. Tibetan children get free school tuition (Chinese pay to go to school in China), free textbooks, and their language is being preserved in the schools. All exams are in Tibetan. Medical care is now available free to all Tibetans. The standard of living of Tibetans, especially the farmers is now much higher, 40 % higher in two years. One TV documentary illustrated how when the new railway was being built through Tibet, herdsmen complained that their herds would be unable to reach their grazing pastures. The rail-bed had already been laid but it was ripped up and a quite-lengthy bridge was built to allow the animals to pass under it. "Care and concern for the environment and the livelihood of the Tibetan farmers." China's Foreign Minister appears regularly on television to assert that China has shown great patience throughout the Tibet crisis and the door remains open for dialogue with the Dalai Lama but only if he will renounce his separatist activities, recognize China's longstanding sovereignty over Tibet, and stop activities to cause problems for the 2008 Beijing Olympic Games. Tibet has remained closed to tourists since the riots but will open May 1st to domestic tourists only. Foreigners will be allowed in sometime later. The loss of the tourist business has been an enormous economic blow to Tibet. It had 4 Million tourists last year. Hotel occupancy rates are virtually nil just now. It is generally believed that the Chinese want to get their Olympic torch relay "run" up Mount Everest completed before they will again allow foreigners to visit Tibet once again. Perhaps I will yet be able to visit Tibet sometime before exiting China. Late news: Some of the "Free Tibet" flags used by protesters were made in China! (cont'd)
-2-
The factory owner said he just thought they were colourful flags and had no idea of their purpose. Some are on their way to Hong Kong but the police are now searching for them. The 2008 Beijing Olympic Games and worldwide torch relay has been the lead item on Chinese newscasts daily since the flame arrived in Beijing and was then sent off in a quite magnificent ceremony (a mini-Opening Ceremony) held on Tiananmen Square. Wonderful traditional costumes, dancing, drum band, etc. The incidents that have plagued the relay have also been widely reported, but with the actual protesters' activities deleted, except for the attack on the disabled Chinese athlete torch bearer in France. She has been interviewed extensively in China's media as the heroine who protected the torch from harm. The Chinese people believe it has been very unfair for politics to have interfered with their Olympic Games effort in this way. The stated intent of the torch relay (quite obviously to promote China, too!) was "to carry China's message of friendship around the world". Now we see overseas-Chinese students mounting counter-protests (the Canadian counter-protests have been on TV here) against this unfair treatment. If anything, all of these protests and counter-protests have given rise to very strong "pro-China", almost "anti-West" feeling. The Chinese are starting to feel very proud of the fact that they will host the Olympic Games and they ought to be. Senior government officers have been travelling to many countries and receiving dignitaries here in China to elicit support for the Games and for the torch relay. All of this diplomacy has received very wide media coverage. Promotion of the Games is absolutely enormous. With 100 days left to the Opening Ceremony there has been yet another celebration in Beijing today and these events go on. Incidentally, the Chinese believe in the number "8" being a lucky number. It is probably no coincidence that the Games will open at 8 PM on 2008-08-08. This past weekend, I witnessed a student-run track and field meet in the large stadium behind our residence, all conducted in Olympic Games format. Several thousand student participants marched into the stadium in groups of 25-30 to the music of the Olympic hymn. Each group stopped in front of the grandstand for a few minutes and presented an Olympics-based activity. Very colourful and some exceptional talent was demonstrated. This was a student initiative. I have personally not heard of this sort of thing being done elsewhere in an Olympics host country. If the torch does go up Mount Everest (the weather must cooperate), watch for some interesting television coverage. The team members, including the TV cameramen, have been training for this climb for two years. They will broadcast live from the highest elevation ever. The Chinese have developed new enhanced-colour technology for the Olympics. It will be made available commercially after the Games. Other news: On the April 4th ("Tomb Sweeping Day") long-weekend holiday, Jimei University very generously took their foreign teachers on a 3-day all-expenses-paid trip. We flew to Shanghai the first evening and next day embarked on a bus tour of major tourist destinations, visiting Suzhou (a "World Heritage Site"), Wuzhen (a famous "water town" and area inhabited as long ago as 6,000 years) and Hangzhou (the "silk city" with its famous "West Lake"). It was a very nice experience that also allowed us to get to know the other foreign teachers who come from 8 countries. We enjoyed a lot of ribaldry and a lot of very good Chinese food together. China will again be in the spotlight in 2010. World Expo Shanghai 2010 May 1-October 31 expects to receive 70 Million visitors! Jack Cafferty, CNN correspondent has been derided repeatedly on Chinese TV for having called Chinese products "junk made by the same old goons as in the past". China's Foreign Minister keeps calling for an apology from CNN. None has been forthcoming. CNN is "blocked" in most places over here anyway. There are 200,000 foreigners working in China with 60% of them being teachers, mostly teaching English. The sports on TV here include soccer, table tennis, the world's largest participation sport because of China (the former champions are household names in China), and volleyball. Very entertaining stuff to watch. Xiamen city and its suburbs are known for lighting the outlines of their buildings with colourful LED lighting. The campus buildings here are quite spectacular at night, as are many other buildings in Jimei. Costs here can be quite modest. I had a shampoo and haircut in a nice shop at a cost of $1.68. The seamstress we take clothes to for mending is always in her shop and so far simply refuses to accept any more than $0.14 or $0.28 for work she has done for me. Eggs cost about $0.06 each depending upon their weight. However, clothing is lower-priced in other Asian countries.
Now, with work to do (480 mid-term exam papers to mark!) I bid you all adieu until next time.
Cheers. Austen.