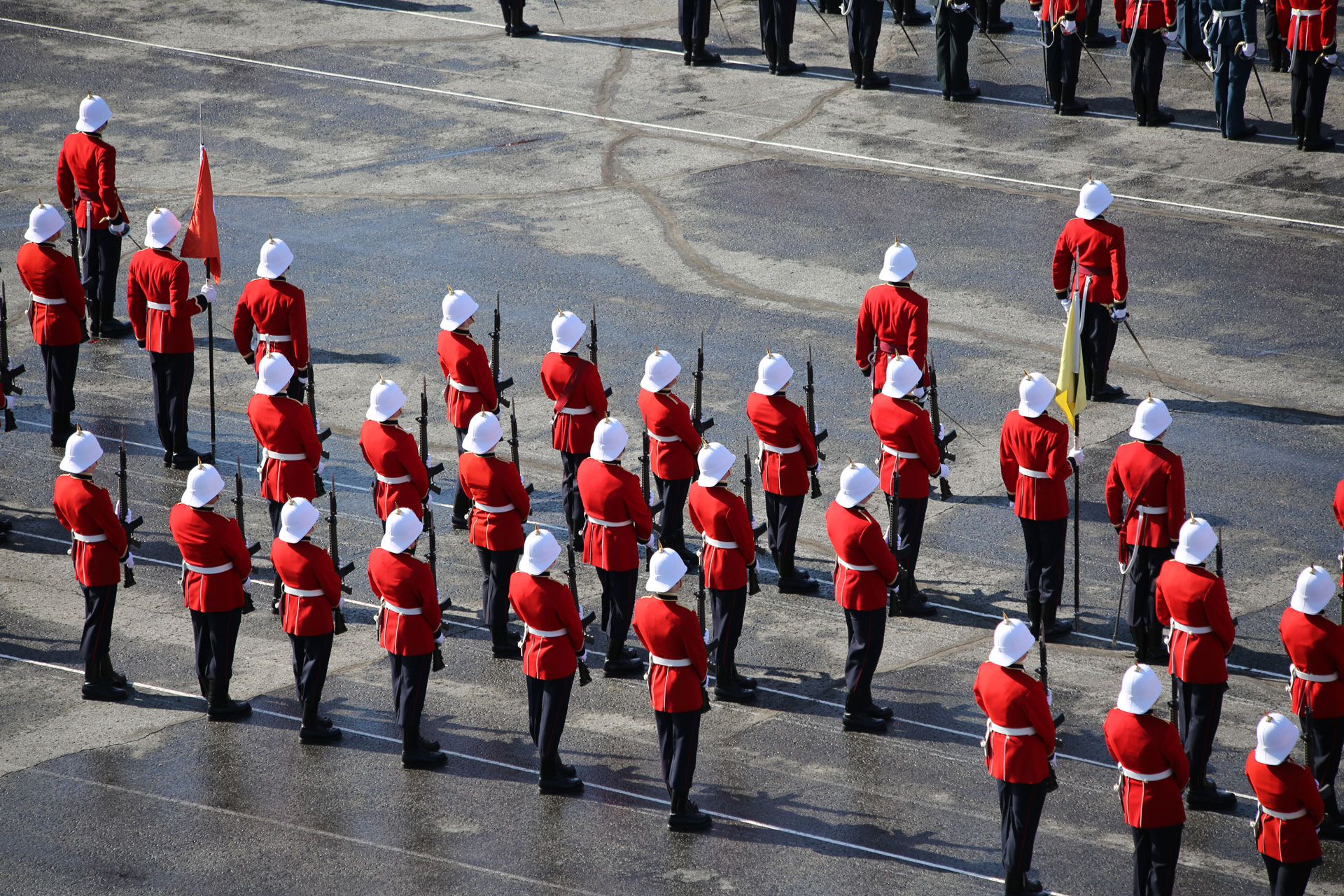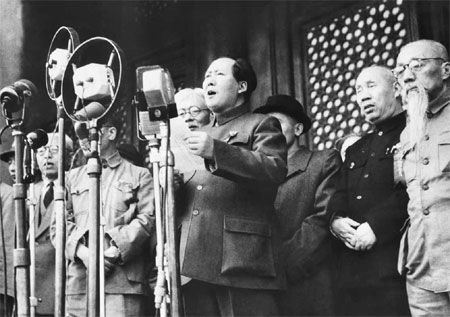 Mao Zedong proclaims People's Republic of China
http://www.history.com/this-day-in-history/mao-zedong-proclaims-peoples-republic-of-china?catId=3
Week 3 at RMC for 3069 W.A. McColl:
Sept. 26 – 1949: We all got inoculated for just about every known disease there is. 4 needles at once! I don't feel bad now but our arms are aching a bit. Went sailing with Fritz in a Marconi dinghy.
Sept. 28 – 1949: The Staff played the college soccer team and beat them 2-1. Preston surprised us by getting a goal; apparently he used to be quite a soccer player and still is. In fact all the staff are in pretty fair condition. Major Featherstone was quite a force for the staff. Plans for a tennis tournament discussed today with Mr. Fryer. Opened my bank account, $20.
Sept.29 – 1949: Lieut. Commander Nixon gave a very interesting lecture on the navy today. He seems to be a pretty good officer. Got my first charge for wearing a t-shirt under my shirt. Lieut. Shaw gave me 1 day's D.D. Coggins gave us about an hour's steady drill, it really takes it out of you. We went into Kingston by bus and saw Henry V. Got a second charge for being late at Tattoo parade.
Sept. 30 – 1949: Had a big fire drill this afternoon which interrupted defaulter's drill. These coveralls are the lamest things to work and drill in. I guess the folks should be moving into the new house.
Oct. 1 – 1949: The rugby team played the Sigs team from Vimy and beat them badly. Still on defaulter's – had to carry chairs for the rugby game and lay out the lines. Got examined at K.M.H. for glasses this morning. It's about time.
Oct. 2 – 1949: Sunday again. We had a chicken dinner and another Pop Concert. Music was from "South Pacific." Dave Dillon beat me (6-2)(6-1).