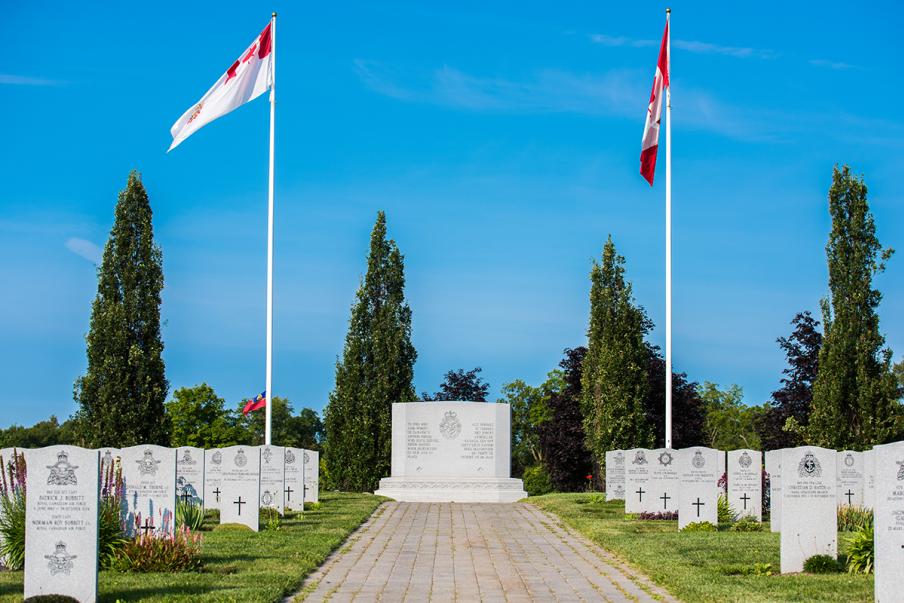 19009 PETER McQUINN
McQuinn, Peter Richard passed away suddenly on September 19, 2011 at age 43. He was a most loving father to daughter Margaret, (Mother, Gina Wood) and son Nicholas. Husband to Allison McQuinn. He was the beloved son of James McQuinn and mother Claire (Portelance-McQuinn) and Step Mother Trudy (Roberts-McQuinn). He is survived by his brother Michael, wife Deborah, niece Julia and nephew Matthew. He will be missed by many more family and friends.
A graduate of Royal Roads Military College, Peter was an eclectic soul whose experiences included singing in his Laura Secord High School musical (a surprise to everyone), medieval re-enactments and swordfights, martial arts, calligraphy, writing and creating. He led a full life for such a short time. We miss you.  Source
_________________________________
2490 John Gordon William Turney – (Lt. Col. R.C. Sigs)
April 14th, 1917 to September 19th, 2011
Peacefully passed away at the Qeensway Carleton Hospital. Loving husband for 68 years to Elsie Margaret Turney "Poppy" (Neé Cowtan). Predeceased by his parents John A. and Winnifred Turney. Cherished father to Michael (Barbara) of Nova Scotia and Peter of Ottawa. Caring grandfather to Christopher and Kate. Gordon will be missed by his brother Alan (Dorcas) of Toronto, and many nieces and nephews.
_________________________________
5172 Hugh Malcolm Colquhoun (RMC 1961) died peacefully on September 15, 2011 at Élisabeth Bruyère Health Centre, Ottawa after a second battle with cancer, having successfully overcome an unrelated cancer in 1998. Beloved father of Blair Colquhoun of Ottawa and Heather Colquhoun of Guelph. Remembered by Glenys Colquhoun (Smith). Hugh graduated from the Royal Military College in 1961 with an engineering diploma and from the University of Toronto in 1962 with an engineering degree. During college, the summers were spent at exotic aircrew training centres such as Centralia, Moose Jaw, Gimli and Portage la Prairie.
After serving a tour of duty as a pilot with 416 Squadron, an all-weather intercept squadron, Hugh became a Chartered Accountant, retiring in 1996 after a rewarding career in the field of corporate income tax and a period as Treasurer of John Labatt Limited. Cremation has taken place. Internment of ashes will take place in Roy's Cemetery, Fullarton Township, Perth County at a later date. http://yourlifemoments.ca/sitepages/obituary.asp?oId=535029
_________________________________
RCNSE 124 Commodore (Ret`d) Ernest Sheppard Baker passed away peacefully in Halifax, NS on September 14, 2011 at the age of 88 years. He served on staff of Royal Roads Military College – 1949 (Victoria, BC). Predeceased by his loving wife Bena Henderson Mawson (Minkie Ford) Baker. Former Base Commander CFB Halifax, NS and Commodore, HMC Dockyard Halifax, (1970 through 1973). At the request of the Provincial Government of Nova Scotia served as the Founding Chairman of the Regional Social Planning Council for Halifax, Dartmouth and Halifax County from 1971-1973. By direction of the deceased, there will be no visitation or Funeral. A family memorial service will be held at a later date. Flowers and donations gratefully declined. The family extends thanks to the staff on V4 East, Camp Hill Veterans' Memorial, for their care and support. Thanks are also extended to the staff at Melville Heights retirement residence.
http://www.legacy.com/can-ottawa/Obituaries.asp?Page=Notice&PersonID=153737391