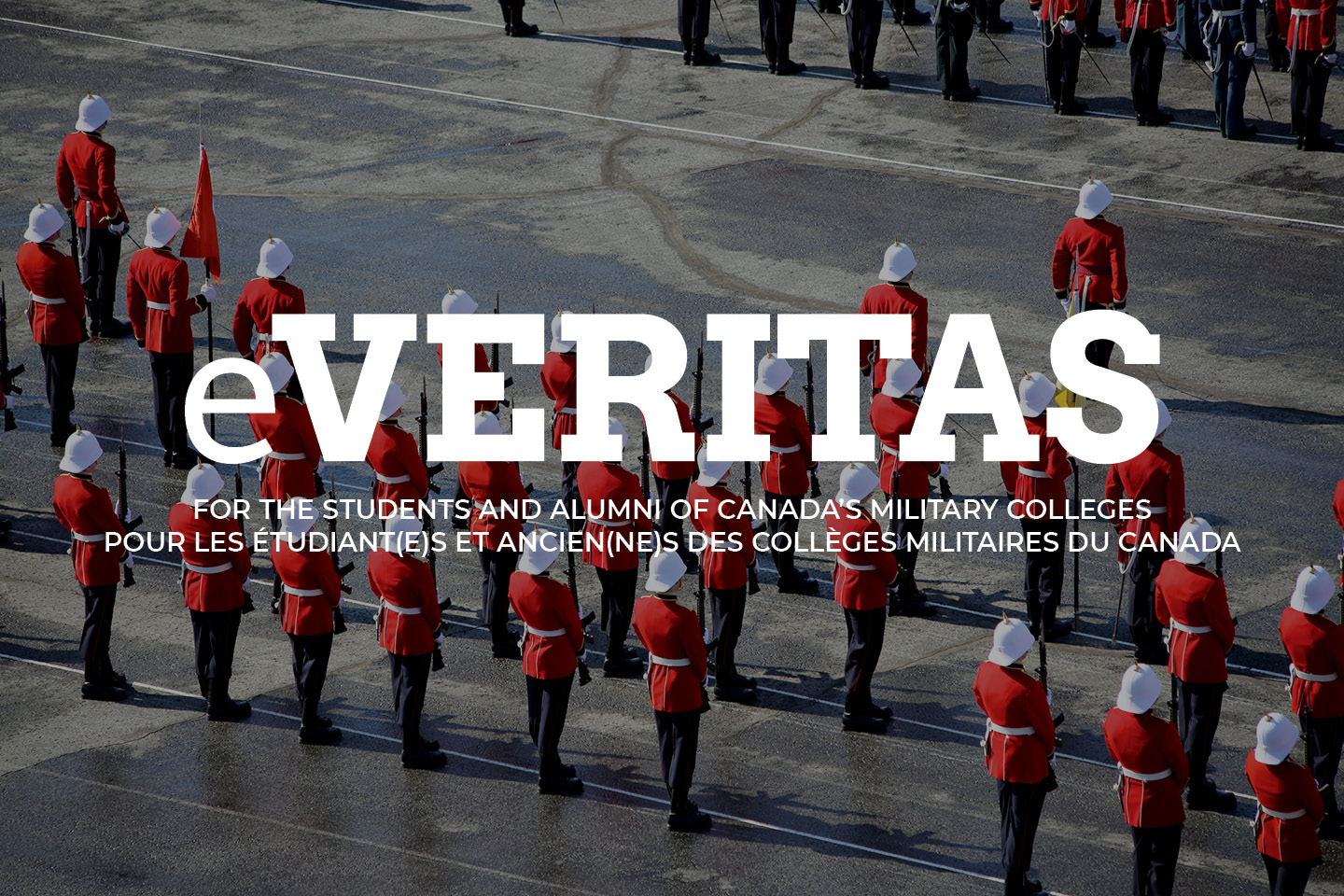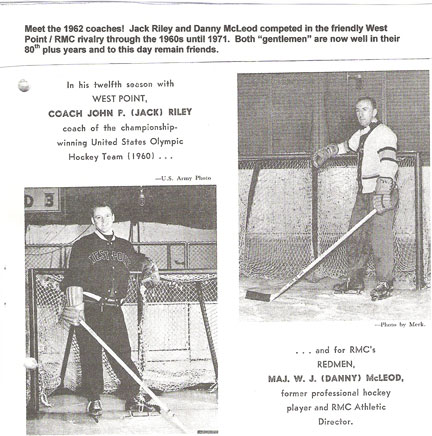 10950 Dave Hall entered RMC in 1972 (RETP). He played five seasons for the Redmen and his coaches were Tom Walton and Roy Weatherbee.
His teammates included: Jim Wishloff and Less Falloon, earlier – Dickie Mohns, CC Ouimet, Henry Van Keulen , Gordie Brown, Wayne Russell, and goalie: "Radar" Keith Wilson.
When Dave was asked, which game(s) stands out in your memory best?
"My first – first visit to West Point, and my last – we got absolutely smoked. Overall, it was something playing in front of so many people. A lot of fun. But it all became very political. I think it distracted the guys from focusing on the OUAA which was more important."
He was asked about where the players were accommodated. "We were billeted with West Point cadets which I really enjoyed. Nice guys. But they weren't from the hockey team which was too bad."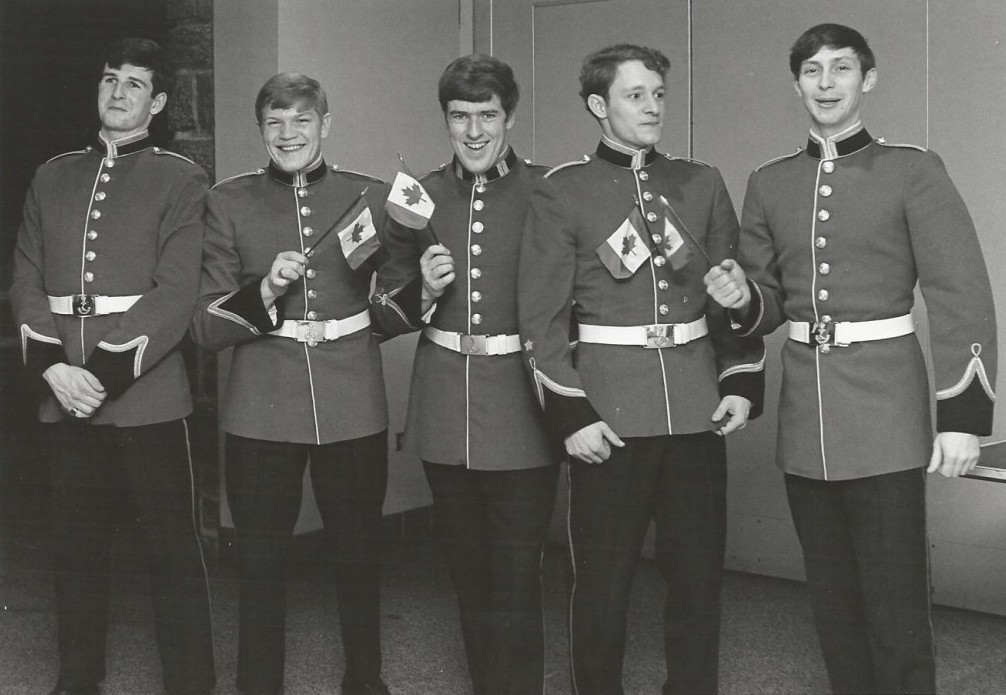 Photo: Taken right after the West Point game in 1973 which ended in a 4-4 tie. Redmen had tied it up late in the 3rd period on a goal by Bob Booth. Players from RMC had brought a bottle of champagne each in their equipment bags which they consumed in a post-game celebration. Dave added: "So if we look like we were in a bit of a stupor, that's because we were! Great fun."
***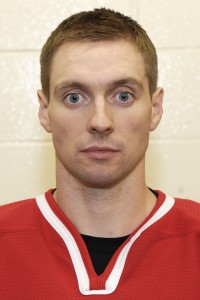 22450 Paul Whalen was fresh out of Midget hockey in Newfoundland when he entered RMC in 1998. During his final season of playing at the elite level in his home province, he accumulated over 100 points.
He was drafted by the Truro Bearcats in the Maritime Junior A Hockey League in the Summer 1997; that summer he was invited to attend the Moncton Wildcats (QMJHL) training camp. He had a strong camp and Moncton wanted him to play Junior A with Truro for his grade 12 year.
Instead the Buchans native went back to Newfoundland to play Midget AAA. This was the year before he came to RMC.
His playing rights were eventually traded to the Amherst Ramblers.  Instead of playing Jr "A", he elected to accept the ROTP offer to RMC. (He also had the opportunity to attend UWO). Rolande and I were doing a little scouting for hockey players in those days and spotted Paul at a summer hockey camp in PEI also during the summer of 1997. A few phone calls back and forth and the deal was done!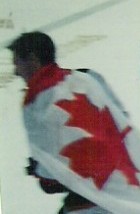 During his time as a cadet, Paul played under both Andy Scott and Kelly Nobes. His regular line-mates were: Matt Maurice and Matt Cossaboom.
Paul was a player with 'good hands' who could put the puck in the net. It was because of this skill that he picked up the nickname as a "Queen's killer" because of scoring a number of big goals against – including game winners against cross city rivals.
During the 2009-10 season while doing a Masters Degree – he played for Adam Shell. His line-mates were two Calgary natives – Matt Pinder and Richard Lim.
When asked which West Point game he remembers best: "The 2002 games stands out as we won it 3-2 in OT on a goal by Shannon Goudie in Kingston. It is always special when you win in OT but to beat West Point in OT on home ice was unbelievable."