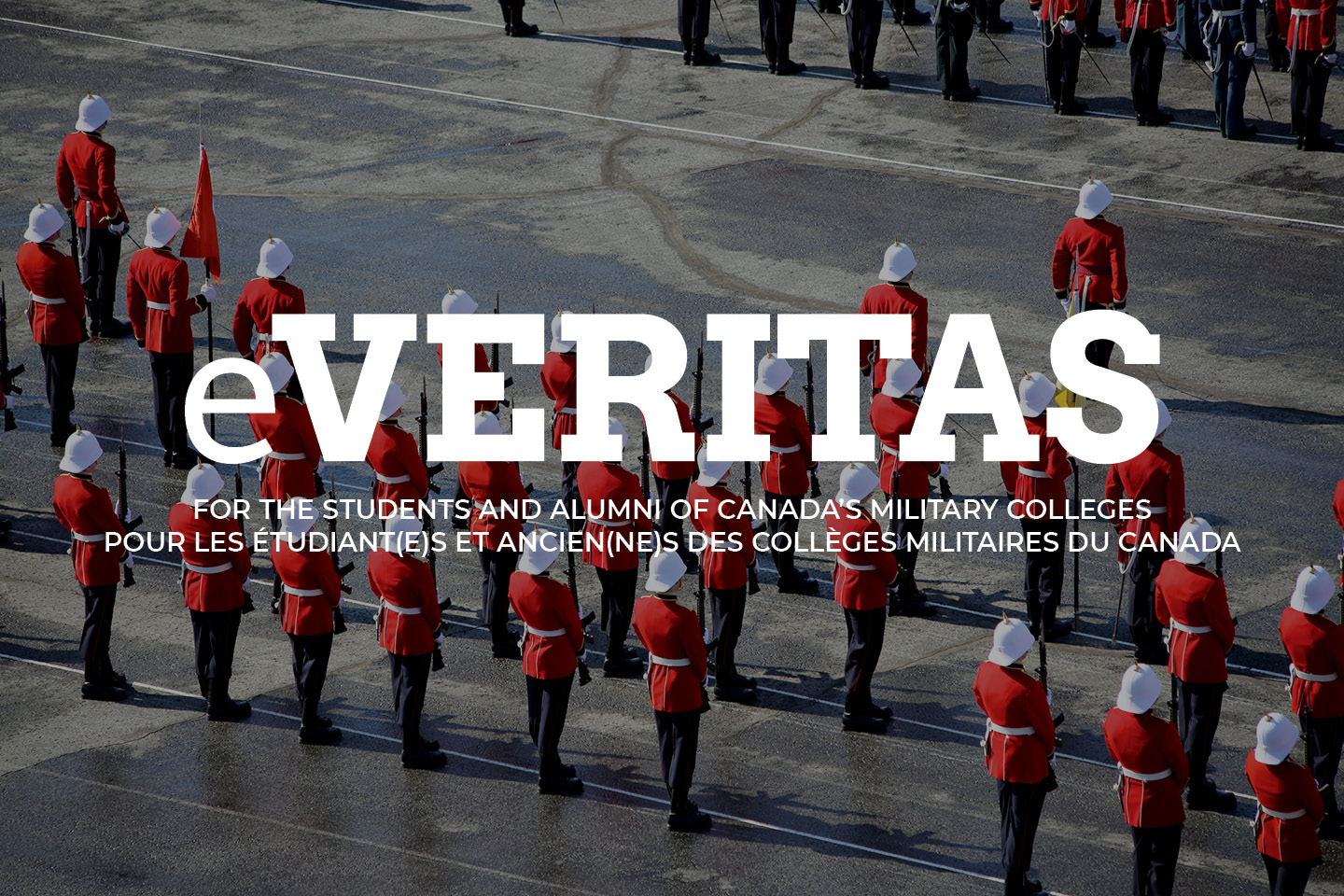 What do these four have in common:
15907 Sylvain Sirois; 14493 Paul Rutherford; 16340 Alain Pelletier; & W15708 Frances Allen
Down the CAF sports memory lane

OUA Fencing Summary
More
The common thread between: 15907 Sylvain Sirois; 14493 Paul Rutherford; 16340 Alain Pelletier; & W15708 Frances Allen ( widow of 15708 Michael Allen – Class of '87) is that they are all patrons for different sports that compete at the CAF national championship.
Ball Hockey –  15907 Sylvain Sirois
Basketball – 14493 Paul Rutherford
Running – 16340 Alain Pelletier
Volleyball – W15708 Frances Allen
The role of a CAF Sports Patron is to foster, promote and develop "their" sport at the Regional and National level within the Canadian Armed Forces. A Patron recognizes the value of fitness and sports in the CAF and supports the objectives of the CAF Sports Program. As the sport's ombudsman, and by virtue of their rank, CAF Sports Patrons are in a unique position to solicit and elicit change within their sport, to encourage participation, and to resolve issues on behalf of the athletes they represent. A Sports Patron will have many commitments in their regular duties, which demand their time. Nevertheless, Patrons are encouraged to attend the CAF National Championship for their sport whenever possible, as well as the CAF Sports Award Ceremonies held annually in Ottawa. Patrons' involvement and commitment have proven to be invaluable in ensuring the recognition of sport as a highly valued activity in maintaining esprit de corps, positive morale and an improved quality of life for our personnel in a changing Canadian Armed Forces.
***
Down the CAF sports memory lane
By: WJO

During my 37 year military career, I was indeed fortunate to participate / compete at CAF nationals quite a number of times. For years they were just called the CF nationals! For awhile, I guess we were not "armed".
I saw the "nationals" from many angles – the first time, in what was the very first "nationals" (all sports)  was as a minor  (very minor) official at the 1967 Track & Field championship held in Ottawa at the RD Campbell Field in the west end, just  off Base Line Rd.
From the start of these CAF championships – Ex cadets have been major players.
The first that I recall was 6902 Dave Dorman ('67). Prior to our "nationals" he had won the Canadian Decathlon championship in 1967 (did it again in 1968). Also, in 1967, he represented Canada in the Pan-Am Games, held in Winnipeg that year, finishing fourth. He was the gold medal winner at these first CAF T&F championships in Ottawa.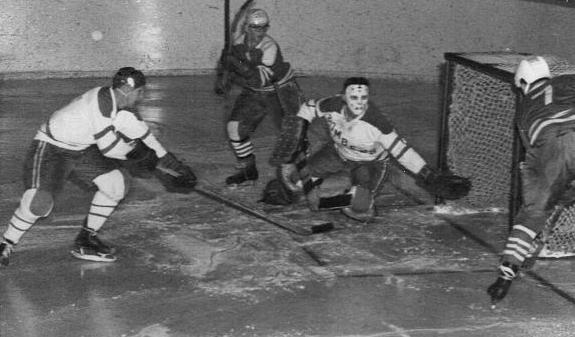 By March of 1968 the first hockey national was held. 3 Field Squadron from CFB Chilliwack was the winner. Two prominent players on that squad were 6508 John Adams ('65) and 7036 Peter Needra ('66).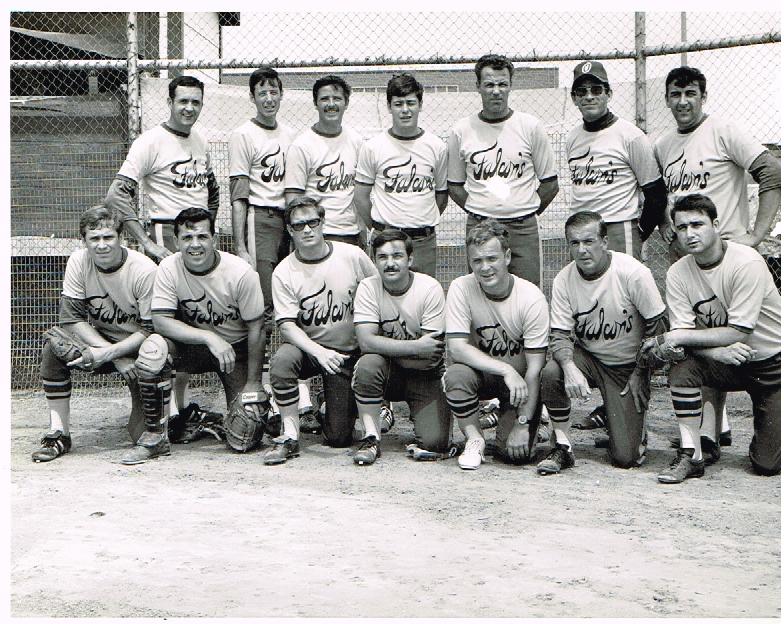 Soon after, I ran up against 7301 Earle Morris ('67) (only player in the photo with a cap) on the ball field. We played against each other and a few years later played on the same team – Ottawa Falcons which won the '1973 CAF championship. Earle also was a softball national champ in 1970 – Chatham; 1971 – Uplands. He also won two or three curling national curling championships playing out of Chatham.
I also recall many other Ex cadets I played and / or coached with or against in hockey or softball regional or nationals.
Guys like: 6547 Peter Lloyd ('66);  6566 Doug Ross ('65); 6810 Gilles Nappert ('66); 7313 Bruce Stott ('67); 7430 Grant Rusconi ('67); 8025 Dennis Dart ('69); 8056 John McCormick ('69); 8474 Gerry Walsh ('70) , 8378 Bas Wheeler ('70); 8728 Andre Michaud ('71); 9642 Steve Blanchard ('73); 9699 Chris Ouimet ('73); 10601 Dick Mohns ('75); & 11957 Mike Secord just to name a few.
I always loved the challenge of  "engaging" on the field or on the ice with Ex cadets. Without exception they played hard and fair. We didn't always win but we did ok.
As I moved on in years and up in rank, I was involved with regions and nationals from many perspectives including: hosting as a physical education & recreation officer (PERO); played, coached and as an on ice official, colour man for Radio Canada (for the CAF audience in Europe) in hockey; played, was an augmentee – for a national winner, coached, was a guest speaker, and chairperson for the Jury of Appeal in softball.
There are a few more memories but those were the real special ones.
Something that I'm especially grateful for is that during my years of playing / coaching, we played contact hockey; not the "no-body-checking" game that has been around since shortly after I retired from the CAF. Also, we didn't play "Slo-pitch"; it was fastball. Slo-pitch for young men & women???
One reason, I strongly believe that most of our teams – (Ottawa; Penhold; Kingston & Trenton) had success is because we "competed" (not participated) in local area civilian leagues.
It goes without saying – regional and national sports were a big part of my military career.

***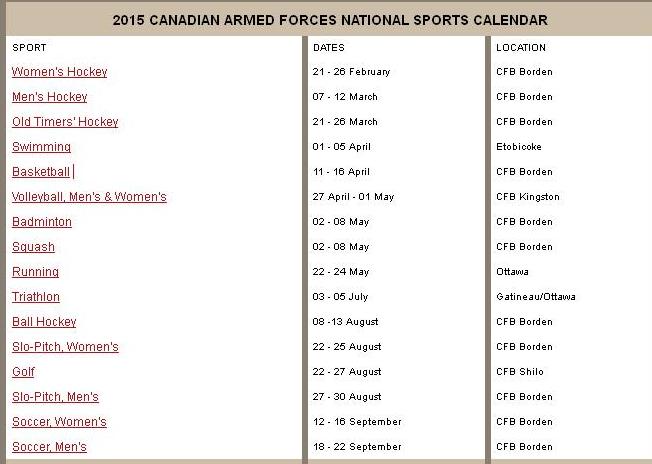 OUA Fencing Summary
Following is a summary of the results from the men's and women's OUA Fencing Championships held the past few weeks.
The womens championships were held at York University on Jan 31 and Feb 1. RMC, with its tiny population of female students finished an impressive 2nd overall out of 12 universities, narrowly losing the championship banner to Queen's. Leading the way was 4th year team captain Kalina Larocque, who just missed the bronze medal in the individual epee event, finishing 4th. Larocque teamed up with Deanna Gilmore, Victoria McCormick and Cecily McDonnell to win the silver medal in the team event.
The women's foil team of Chelsey Guo, Rachel Anderson, Chelsea St-Amand and Sophie Cormier also brought home a silver medal in the team foil event. The sabre team finished 5th overall, while team member Mary-Anne Iver was named an OUA Allstar for her performance in the team event.
The men's championships were held this past weekend at Brock University. Men's team captain Harrison Kelertas won the bronze medal in the individual epee event and was also named an OUA allstar. He then teamed up with Prescott James, Kyle English and Sam Barrette-Bedard to win bronze in the team epee event. The sabre team just missed a medal, finishing 4th overall, while the foil team finished 9th in a very tough competition against schools with former OUA champions and national team members on their rosters. RMC finished 6th overall out of the 13 universities that participated in the championships.