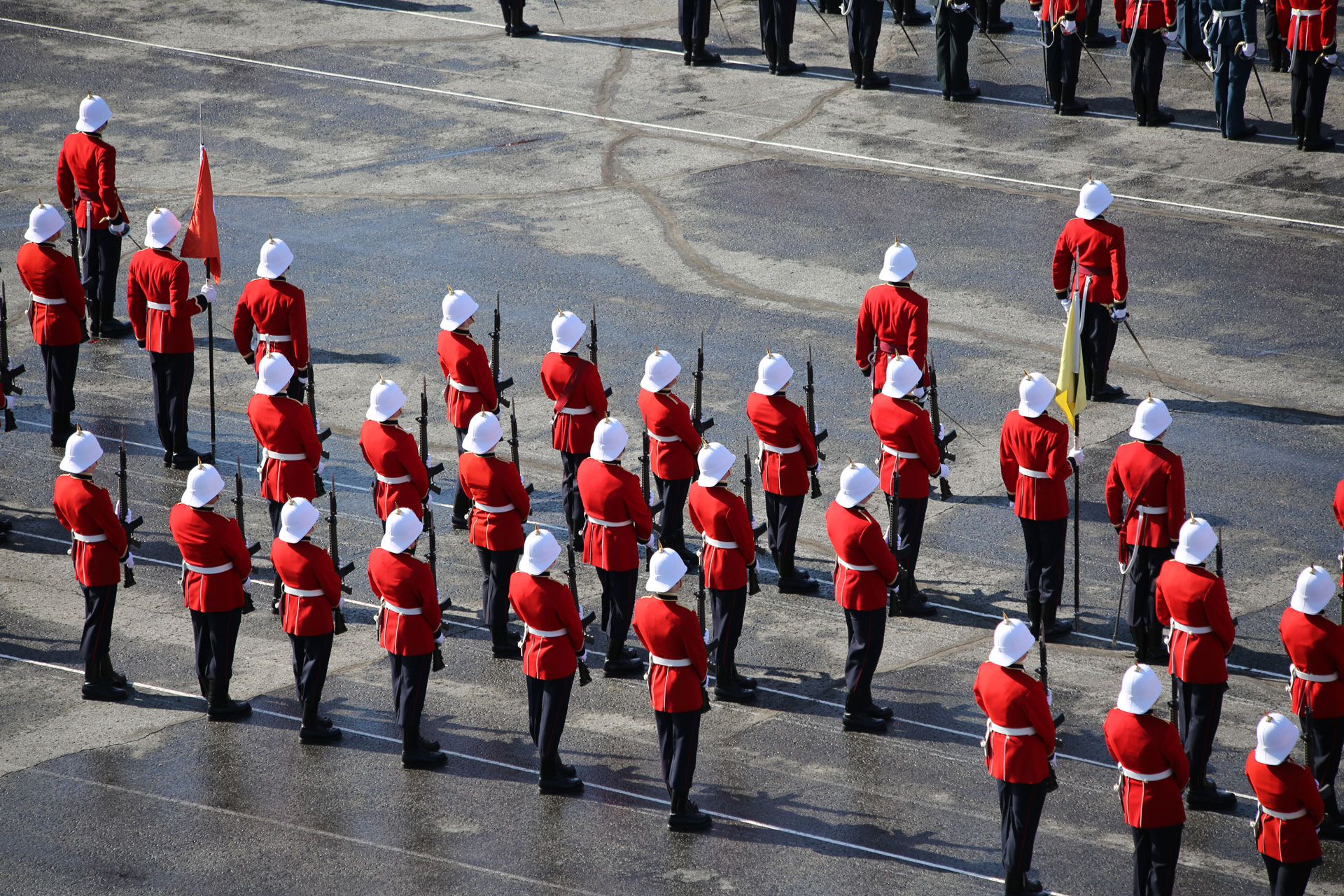 What ever happened to Joe Bloggins? Last time I saw him, he was in Gagetown, but I think he's a llama rancher now.
by 13710 Bruce L Beavis (CMR 1982)

With a membership spread across the country and the world, business networking or just keeping up with your classmates has always been a tough job for Ex-Cadets. With the advent of Internet networking, that task is becoming easier and more effective. For many ex-cadets, (particularly those who can remember when the fax machine was a cutting edge addition to the orderly room), it's all a bit daunting. Privacy and the question of the best site for networking are typical questions.
In terms of privacy, the user controls how much information he or she wishes to share. If you want to be found on the internet as a fly-fishing mechanical engineer Ex-Cadet in Calgary, list those items in your networking profile. If your fly fishing is a guilty secret, leave it out. Similarly, when Joe Bloggins wants to link (or "friend") his profile to yours, you control whether to accept or not. Otherwise, the rules of internet common sense prevail: if you don't want your boss, family, or former rook camp CFL to know about it: don't put it on the Internet.
The choice of networking site depends on the type of networking you want to do. If you want to reconnect with members of your class, organize a golf outing, post pictures of your vacation, round up people for the reunion, social networking is what you want. The ex-cadet community seems to be naturally gravitating to Facebook, where more than 20 classes are maintaining groups as well as a number of groups for CMR, RRMC, the Manitoba Branch, Ex-Cadets in the USA, the Red & White Program, and others. 16872 Pete Karagiannis (RMC 1989) is the group manager for many of the RMC related groups on Facebook.
The social networking sites have relatively basic profiles containing demographic information, schools attended, current job, hobbies and interests as well as the ability to post photos. It is very simple to find former classmates by searching on their names and sending them a linking request. While the social networking sites excel at finding people you already know, they are not very good at finding people you don't know or finding if the people you know have particular skills and experience. If you are looking for a job, want to hire an Ex-Cadet, want to research a potential employer, hire, or business partner, or find someone with particular expertise, professional networking is what you want. Of the several dozen professional networking sites, LinkedIn (www.linkedin.com is the leader and the site where ex-cadets have the strongest presence. While similar to Facebook in concept, LinkedIn has much more detailed personal profiles and strongly leverages the network effect.
Like the trivia game, Six Degrees of Separation of Kevin Bacon in which every actor in the world can be linked through his or her film roles to actor Kevin Bacon within six steps, LinkedIn permits users to find other members by name, by skill, or by any other term on their posted profile out to three degrees of separation. Of the 45 million total members, it is typical to be able to network with several million within three degrees of you.
The networking value comes from the detailed profiles. For example, a search based on "banking" and "Royal Military College" will return several pages of profiles of ex-cadets who have also listed "banking" in their profiles, ranked by those who are in your immediate circle of contacts, the second, and the third. Assume one finds someone three levels away, you will see the immediate path of people than can connect you to that person. Send a LinkedIn message to your first level contact and ask him or her to refer you to your target contact. When that person gets the message he or she can pass it to the next person in the chain.
Recruiters and hiring managers find LinkedIn particularly useful. The more detailed the profile on LinkedIn, the more open that person is to sharing their experience and background with you, without regard to whether they are looking for a job right now. Serving officers should not dismiss LinkedIn as "something for when I retire". A recently posted classmate was looking to find an ex-cadet lawyer and an ex-cadet real estate agent in his new hometown. Using LinkedIn would enable him to find those professionals with a simple search.
LinkedIn is a free service to the average user and sells subscriptions to "power-users" and to those who post jobs on their boards. Subscribers can send messages directly to anyone in their extended network as well as to people outside their network if they have a common connection such as having worked together in past.
Peter and I co-manage the 450-member Royal Military College of Canada/College militaire royal du canada LinkedIn group. Join one, or the other, or both. It's up to you.
Both Peter and Bruce are easily found on the web, are happy to answer your questions on internet networking, and invite you to join the existing ex-cadet groups on Facebook and LinkedIn.