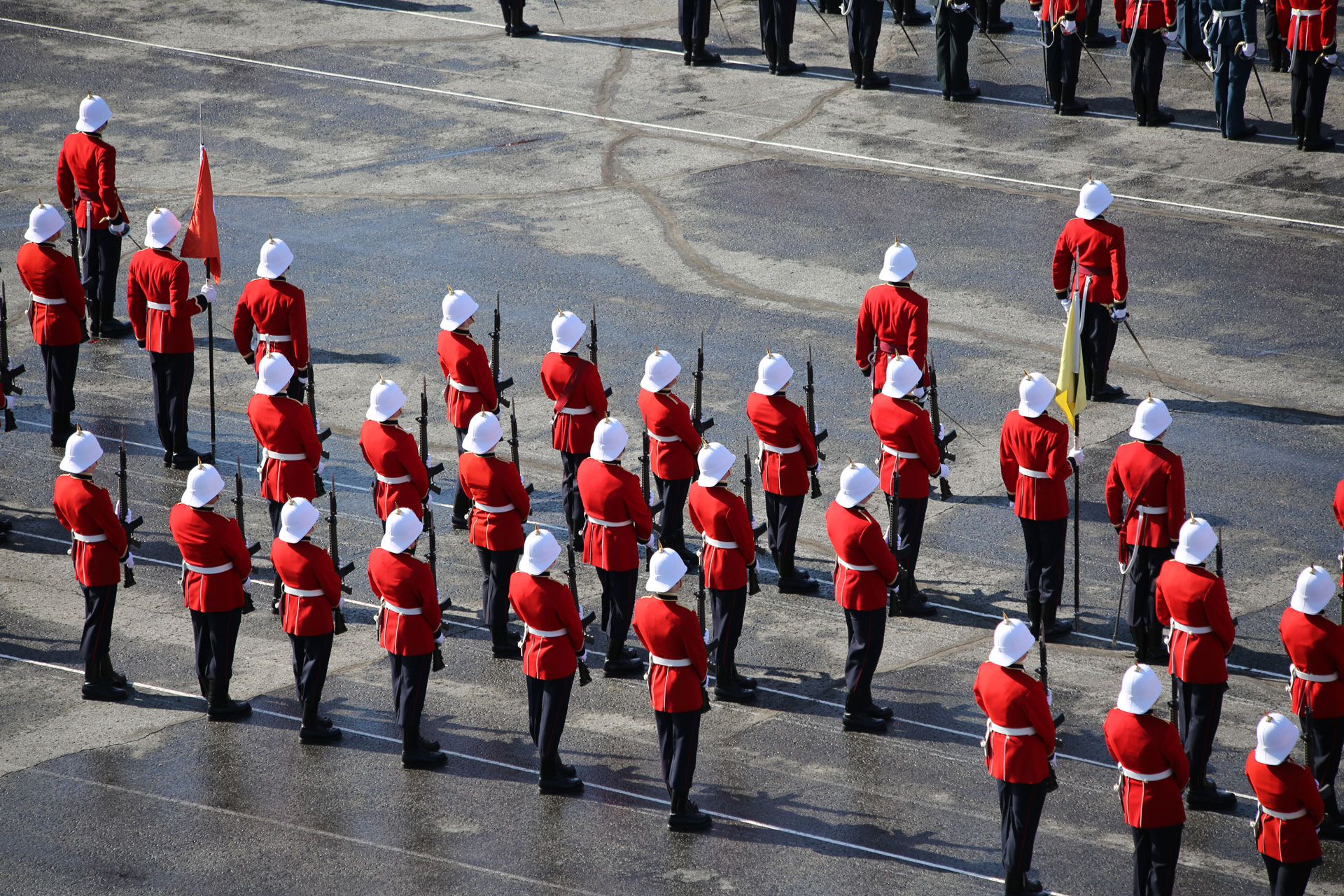 Impressive in Hawaii – DCdt Tony O'Keeffe performs outstanding result
E0733 Tony O'Keefe, , RMC DCdts, came in second in the Ultraman World Championships  with a time of 22:31:54. The UWC is a 3-day, 320-mile (515-kilometer) individual ultra-endurance event which takes place on the Big Island of Hawaii. Entry is limited to 35 participants and is by invitation only. This was the fourth time he competed in the Ultraman. He competed in the 2002-2004 Ultraman World Championships, the 2007 Ironman Canada, 2006 Race Across America-Solo, and the 2005 Ironman World Championships. He competes at Ultra distance events because he enjoys hard work and the challenges to do his best. His support crew includes a paddler, Mike Ward. His land crew includes Jackie Cowley, Mike Ward, and Jill Ward.
XXX
24th Ultraman World Championship
November 28 to 30, 2008
The Big Island, Hawaii
Swim 6.2 mi/ Bike(1) 90 mi./ Bike(2) 171.4 mi./ Run 52.4 mi.
Detailed race results available HERE.
___________________________________________________________________________________________
Hockey players recovering after scary collision
Two hockey players are expected to make full recoveries after suffering concussions in the aftermath of a violent collision during a Ontario University Athletics game at Constantine Arena at Royal Military College on Saturday. RMC Paladins forward Ryan Thompson and Universite du Quebec a Trois-Rivieres defenceman Tommy Lafontaine were carried off the ice in stretchers and taken to hospital after a jarring open-ice hit left both players on the ice in a pool of blood.
RMC coach Adam Shell said Thompson suffered a concussion and needed stitches above the eye. UQTR assistant coach Jean-Francois Brunelle said Lafontaine had a concussion, but was being driven back to the arena to take the bus back to Quebec with his teammates.
With less than a minute left in the second period, Thompson nailed Lafontaine near centre ice. Both went flying backward after Thompson's head appeared to hit Lafontaine's shoulder, causing the RMC player's facemask to hit him above the eye, leading to the cut. The players were on the ice for 10-15 minutes before paramedics carried them off. The 58 seconds remaining in the second period were played before the start of the third.
Thompson was given a five-minute penalty for charging. "Our guy got a concussion and he was cut," Shell said. "He was conscious when he went off. They did the procedures and he was bleeding and it looked pretty bad. But he was OK. Their guy was hit pretty hard and knocked down, but he was fully conscious. "We're extremely grateful both guys are OK." UQTR won the game 6-3.
Article published in the Kingston Whig Standard.
___________________________________________________________________________________________
RMC Fencing takes home 3 medals!
Athletes from RMC's fencing programs brought home 3 medals from a national level competition in Calgary this weekend. Varsity fencer & Calgary native Tio Raharjo took the silver in men's foil at the Senior National Fencing Championships, losing to former teammate Anthony Prymack in the final. Raharjo also earned a bronze medal in the Junior (Under-20) Men's Foil event. These medals represent RMC's first ever at the national championships.
Becca Howes from RMC's Cutting Edge Fencing community program, earned her first ever national level individual medal, by taking the bronze in Cadet (U-17) Women's Sabre. This was the best ever national competition for the 16 year old LaSalle student, as she also placed 12th in Junior & 15th in her first appearance in Senior. She even got to experience going up against two of Canada's 2008 Olympic fencing team members, Sandra Sassine & Julie Cloutier.
Also enjoying a best ever national result was Paladin fencer & LaSalle grad 24424 Brendan Kilburn. The 2007-2008 RMC Male Athlete of the Year overcame a disapointing first round & fought his way into the top 16 in a very tough senior men's epee field.
Other top results for Cutting Edge Fencing athletes included a 9th place by Kerr Hutchinson who lost a tough 15-14 decision to gold medallist Arseni Tikhomirov in Cadet Men's Epee, 9th for brother Jonathan Hutchinson in Junior Men's Epee, & 11th for Natasha Grodzinski in Cadet Women's Sabre.
Other results include:
24934 Eric Castellani– 23th in senior men's foil
24842 Michael Dubois-Boudazza– 30th in SMF
24031 ex-cadet Chantel Lemay 20th in Senior Women's Sabre
24052 ex-cadet and PG Student Sarah Rogers– 26th in SWS
PG Student Becca Walker- 32nd in Senior Women's Foil
24198 Nicholas Goulet – 29th in Senior Mens Sabre
Coach David Howes is staying in Calgary for the remainder of the week as he has been invited to assist national coach Gabor Salamon at a national team training camp.
David Howes
Head Coach, Cutting Edge Fencing
Asst Coach RMC Fencing
___________________________________________________________________________________________
Stress Levels High: Start-up of First Term Exams
It's that time of year again…exam time!  Cadets are all business around this time of year and — even though the Christmans break is fast approaching — thoughts are far from egg nog,  ski hills, Santa, or even sandy beaches…
A look at cadets' faces around the campus and it's clear that they have been buckling down and putting in the extra time and effort.
We just want to wish all those writing exams the best of luck!
___________________________________________________________________________________________
As exams begin, the OUA schedule comes to an end
The first half of the Ontario University Athletics (OUA) schedule came to an end this past weekend. The hockey team split their two games beating Concorida 7-6 in a shoot-out and losing 6-3 to UQTR. Both basketball teams lost twice by lop-sided scores and the (W) volleyball team fell three straight to University of Ottawa.
Click HERE for video highlights of the Men's Basketball RMC vs Windsor.
Click HERE for video highlights of the Men's Basketball RMC vs Western.
The Men's team hosted the II Annual Matt Dawe Memorial Volleyball Tournament for school teams in the greater Kingston community. Close to 25 boys & gsirls teams competed. All proceeds from the highly successful fund-raising tournament will be used to send a slect number of boys and girls off to an elite summer volleyball camp. A tip of the hat to Coach Steve Leknois and his entire team for all the hard work they performed in pulling off such a classy tournament. Well done!