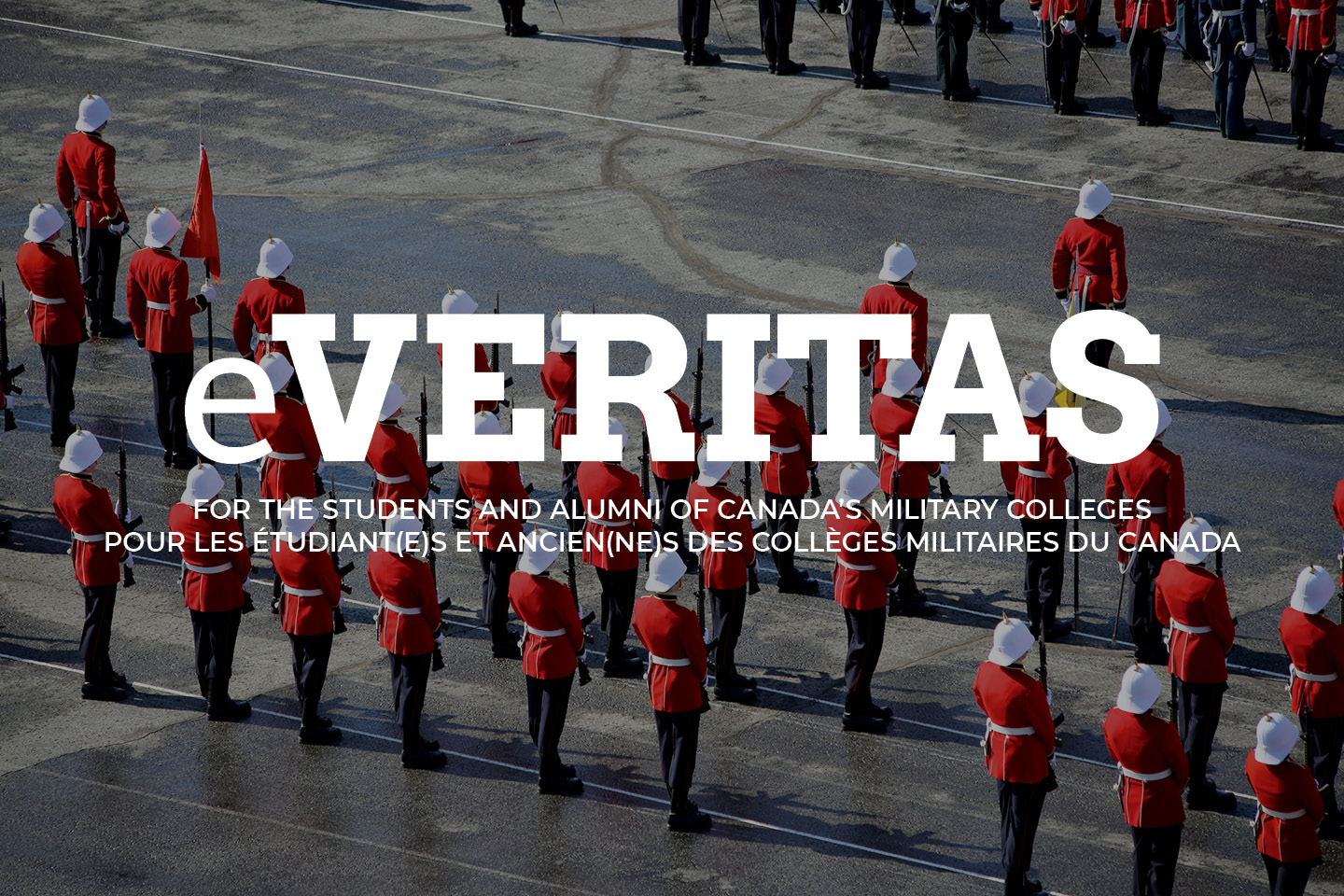 "Tradition is so important to a venerable institution such as the RMC, and perhaps only someone who actually attended the institution can fully appreciate the value of maintaining important traditions."
5045 Ralph Michael Awrey ( RMC'61)
Copper Sunday – A great source of pride…
By: 24359 III Year Stephen Paish
This past Sunday, the cadets participated in a 132 year old college tradition: Copper Sunday. This year was the first time in the collective memory of the current classes of the wing that the cadets were allowed to march into Kingston. This idea was overwhelming greeted by positive reactions from the cadets. Personally, it was a great source of pride for me to see the wing formed up as a whole marching with colors flying, bayonets fixed and drums beating. It is few and far between that something like this happens to the wing and it is good to see old traditions having new life breathed into them by the RMC Chain of Command.
After the parade the cadets dispersed into their respective churches for the sermons, and of course, the slamming of the pennies into the collection plates. While I can only speak for St Andrew's church, the cadets were well received. After the sermon cadets were invited for refreshments and mingled with veterans and members of the civilan population before they dispersed back to the college. It was a good time had by all. The cadets put on a good parade for the community and continued an extremely worthwhile college tradition.
***
Former Whig employee to be honoured by RMC
By Ian Elliot – Kingston Whig Standard
A former photographer for the WhigStandard is one of four people to be honoured by Royal Military College at the next convocation.
Jack Chiang, who had a long career at The Whig before becoming a justice of the peace last year, will be granted an honorary degree when this year's class of cadets graduates on Wednesday, May 14.
Also receiving degrees from the college will be Jocelyn Bourgon, a former clerk of the Privy Council in the 1990s; retired ViceAdmiral Greg Madison and retired RMC chemistry and chemical engineering professor and longtime college band member Roy Pottier.
Peter MacKay, who is chancellor and president of RMC by virtue of his post as Canada's defence minister, will address the cadets and their families at the ceremony, which begins at 1:30 p.m.
As is customary, there will be a flyover of the college grounds by Canadian Forces aircraft and a sunset ceremony that evening.
The following day, there will be a ceremonial presentation of commissions to the graduating class of more than 200 newly minted officers.
The ceremony will be overseen by Lt.-Gen. Walter Natynczyk, second in command to outgoing Gen. Rick Hillier, the chief of Canada's defence staff.
Hillier is retiring in July, and Natynczyk, a former tank officer and one-time commander of the Royal Canadian Dragoons, is viewed as the most likely candidate to succeed him as the head of the country's Armed Forces.
The graduation ball will conclude the convocation on Thursday evening.