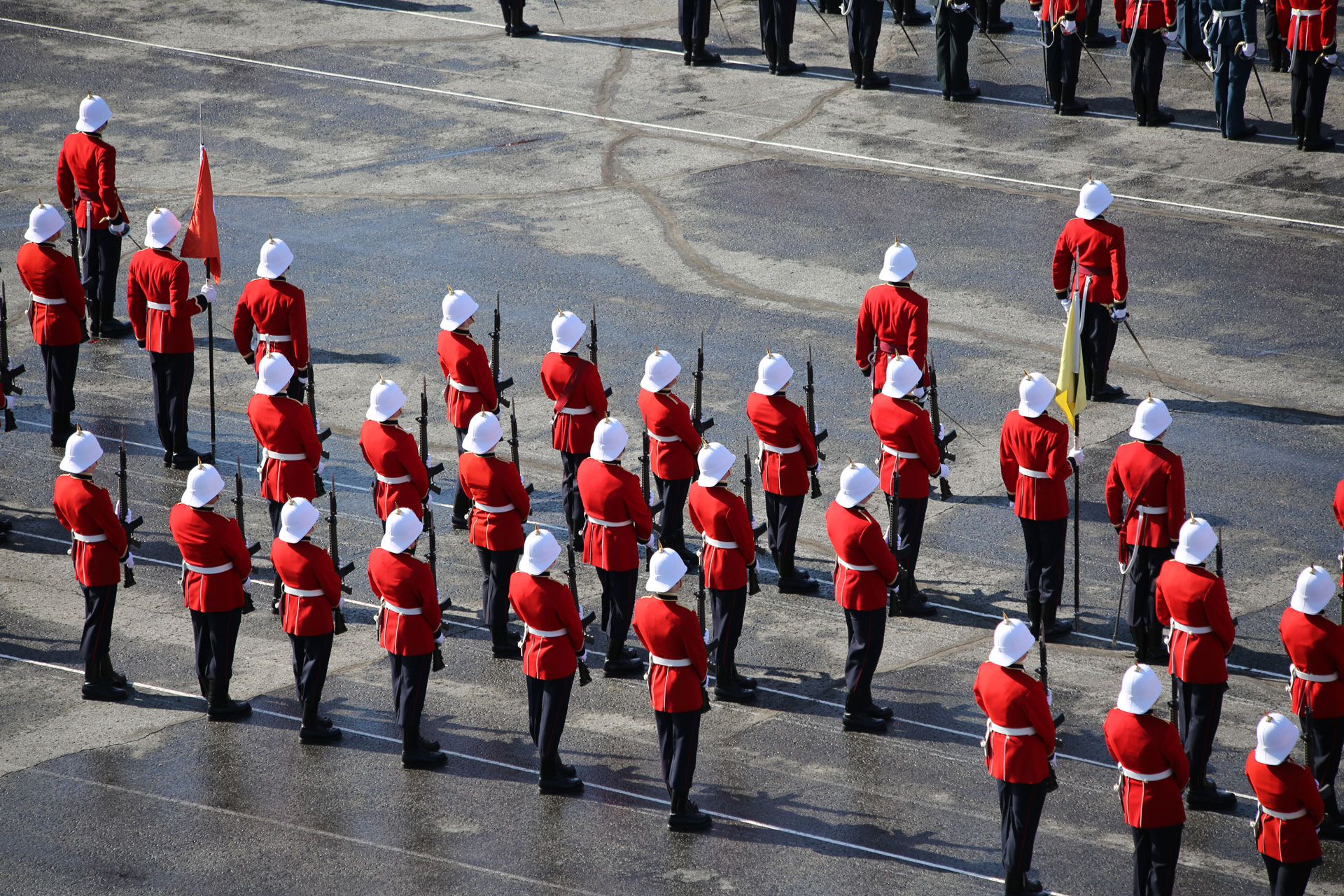 18095 Dr Sylvain Charlebois (CMR 1992) is associate professor of marketing and assistant dean of research at the Faculty of Business Administration of the University of Regina, where he teaches strategic and international marketing at the graduate level. Mr. Charlebois was named 2008 professor of the year there, and in 2006 Maclean's magazine recognized him as one of the best professors at his university. He has written numerous scientific articles published in Canada and abroad.
Originally from Quebec, he holds a doctorate in marketing, magna cu laude, from the University of Sherbrooke. His area of expertise covers agricultural policy in particular. Along with Chris Yost from the University of Regina, he is credited with the publication of the first Food Safety Performance World Ranking Report. He is an associate researcher from the Montreal Economic Institute. Over the past decade, he also has written many articles published by several newspapers in Canada, including the Globe and Mail and the National Post on food and agriculture related issues. Charlebois holds a Bachelor in Commerce from le Collège Militaire Royal de St-Jean, a Master in Business Administration from the Université du Québec à Montréal and a Doctorate in Business Administration (DBA) from the University of Sherbrooke. He is  also an affiliate of the C.D. Howe Institute in Toronto. Source
__________________________________________
Captain Bradley T Shoebottom (RMC 1997) has been a lecturer in Political Science and History in the Royal Military College Continuing Education Program, CFB Gagetown, NB, Winter 1998 to present. He holds a B.A. with Honours in International Relations, University of Windsor, 1992, a M.A., War Studies, The Royal Military College of Canada, Kingston, ON, 1997 and a M.A., Canadian History, University of New Brunswick, Fredericton, NB, April 1999. He has a M.A., Education, (in progress) at University of New Brunswick, Fredericton, NB.
__________________________________________
X
18524 Mr Christopher B Theal (RRMC '92) is Managing Director, Institutional Research, Tristone Capital Inc. in Calgary. Mr. Theal joined Tristone in September 2002 and is responsible for institutional equity research. Prior to Tristone, he was a research analyst at CIBC World Markets Inc. for four years. Prior to CIBC, Mr. Theal was a corporate analyst for a major Canadian integrated oil and gas company. Mr. Theal was previously an officer in the Canadian Navy and is decorated with the Canadian Peacekeeping Service Medal for UN service abroad. Mr. Theal has a Bachelor's degree, with distinction, in conomics and Political Science from Royal Roads Military College and an M.B.A. degree from the University of British Columbia. Mr. Theal is a Chartered Financial Analyst. He is a member of the Executive Committee if the Calgary Branch of the RMC Club of Canada.  As Tristone Capital's Chris Theal points out, the only way the so-called [Liquefied Natural Gas] LNG [natural gas (primarily methane, CH4) that has been converted to liquid form for ease of storage or transport] trains are built is if they are tied to 20-year contracts; without those long-term contracts, the financing doesn't happen. "There is a structural aspect to LNG markets that doesn't exist with crude oil, which trades on the spot or forward-month basis. LNG, on the other hand, is underpinned by 20-year pricing agreements," said Theal, Tristone's managing director of research. "The long-term nature of LNG limits the ability of a natural gas consortium to act like the OPEC oil cartel," said Theal.
Natural gas cartel would fail in bid for OPEC-like impact
__________________________________________
8391 LCol (Ret'd) Larry F Cade (RMC '70) participated in the Royal Victoria 8K – Male Age Group – 60 to 64 on Sunday, October 12, 2008 at Inner Harbour, Victoria, BC. He works as Senior Program Manager, Facilities Services Division, Government of British Columbia in Victoria, BC. His projects have included Vancouver's Downtown Community Court construction project. He is president of the Vancouver Island Branch of the Royal Military Colleges Club of Canada. Larry Cade is also Vancouver Island Director of the British Columbia Soccer Referees Association.
__________________________________________
X
4595 Colonel (Ret`d) Jarrott "Jerry" W Holtzhauer (RRMC RMC '59) is president of the Ottawa branch of the Royal Military Colleges Club of Canada. He is a Past President of the Friends of the Canadian War Museum, a charitable organization, provides volunteer support for Canadian War Museum activities. He and Angus Brown took home the utstanding philanthropic group award on behalf of The Friends of the Canadian War Museum in November 2007 during the Ottawa chapter of the Association of Professional Fundraisers' 13th Annual Philanthropy Awards held at the Museum of Civilization. He was awarded the Queen Elizabeth II Golden Jubilee Medal in 2002 for outstanding and exemplary contributions to their communities or to Canada as a whole. On retirement from the Canadian Forces he worked for five years in facilities management and administrative activities at NDHQ. For a further five years he worked in various consulting activities related to transportation Since retirement he has continued his volunteer work at the War Museum where he has been involved for the past 15 years, as well as with other local community organizations. His hobbies include: golf, biking, hiking, skating, cross country skiing, reading military history, travel and spending as much time as possible with the family. He is married to the former Judith Ann Neale and has a daughter and son and four grandchildren.
www.friends-amis.org/bio_jwh_e.html
__________________________________________
9885 LCdr (Ret'd) David C Bathurst (CMR RMC '74) has been a Senior Analyst Consultant at xwave – a division of Bell Aliant in Halifax, Nova Scotia since 1999. He focuses in Public Safety and Offender Corrections, and Offender Management System solutions for state level offender orrections incorporating Community and Facility Supervision, and Sentence Calculations in MS SQL Server and .NET web based environment. He won the Bell Aliant Achievement Award in 2005. He was a programmer analyst at Software Kinetics Ltd. from 1997-1999. He served as a Human Resources Manager at National Headquarters at Canadian Forces (Navy). He was Staff Plans Maritime Command at Canadian Forces (Navy). He served as Executive Officer HMCS Annapolis & HMCS Terra Nova at Canadian Forces (Navy). He studied at the Royal Military College of Canada, the CF Command & Staff College and Education Information Technology Institute (ITI).
__________________________________________
8120 Commander (ret`d) William R Gard (RRMC RMC '69) is President of
the Nova Scotia branch of the Royal Military Colleges Club of Canada. He is also a trustee of the Canadian Naval Memorial Trust, a non-profit society which maintains and operates HMCS Sackville, Canada's Naval Memorial and the last of 269 Corvettes built in WW II. Canada built123. She is the world's "Last Corvette."
http://www.hmcssackville-cnmt.ns.ca/
http://www.rmcclub.ns.ca/