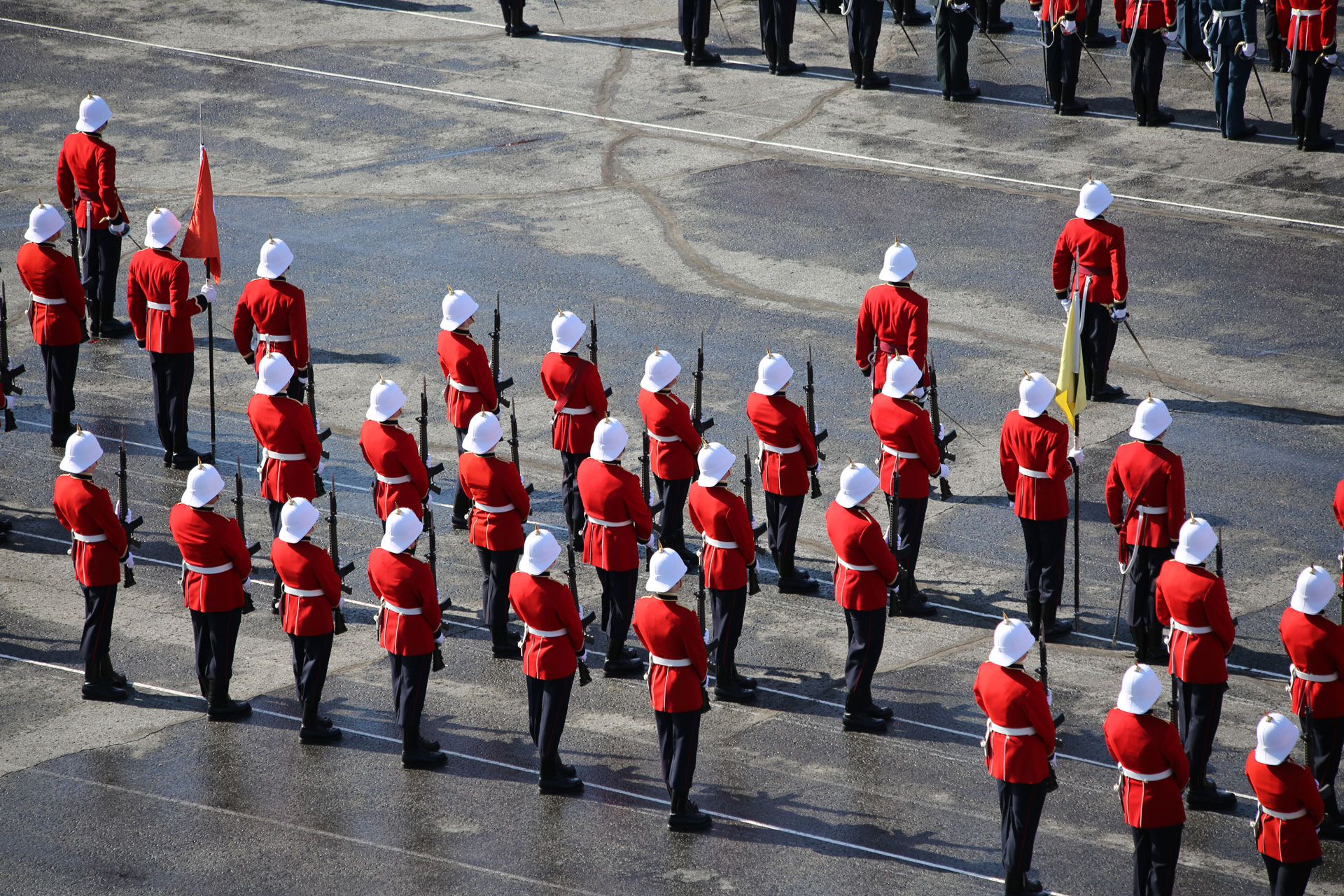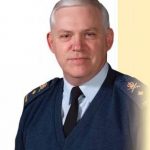 10967 Brigadier-General David E Martin (RMC '76) joined the Canadian Forces in 1972. He attended the Royal Military College, Kingston Ontario, and graduated in 1976 with a Bachelor's Degree in Engineering. He received his pilot's wings in 1977, and after conversion training on helicopters, was assigned to 443 Helicopter Anti-Submarine Squadron in Shearwater, Nova Scotia. He served with HS 443 for four years, in helicopter detachments onboard a variety of HMC Ships. Following his tour in Shearwater, Brigadier-General Martin undertook Post-Graduate training at the University of Waterloo, prior to returning to the Royal Military College as an Assistant Professor in the Department of Engineering and Management. While on staff at the College he received his promotion to Major. In 1987, Brigadier-General Martin was selected to attend the two-year German General Staff College in Hamburg, Germany. On completion, he was posted back to Shearwater for a tour with 423 Helicopter Anti-Submarine Squadron that included deployment on HMCS ATHABASKAN during the 1990/1991 Persian Gulf War as Detachment Commander. Following 423 Squadron, Brigadier-General Martin served for two years with 406 Maritime Operational Training Squadron, in Shearwater, as Deputy Commanding Officer, and then for one year at Maritime Air Group Headquarters, in Halifax, as the Rotary Wing Maritime Air Standards Team Leader. Brigadier-General Martin was promoted to Lieutenant-Colonel in 1995, and appointed Staff Officer to the Chief of the Defence Staff, at National Defence Headquarters. In 1997, he returned to Shearwater to take command of 423 Maritime Helicopter Squadron. Promoted to Colonel the following year, he was posted back to Ottawa as Project Director Year 2000 for the Department of National Defence's Operational Readiness Program, and then served as the Executive Assistant to the Chief of the Defence Staff. In 2002 Brigadier-General Martin attended the Royal College of Defence Studies in London, England, prior to assuming command of 12 Wing 17 January 2003. In 2004, Brigadier-General Martin was promoted to his current rank and appointed to the Air Staff in Ottawa as Director General Air Force Development. In 2006, he was appointed Assistant Chief of the Air Staff. In February 2007 he assumed the position of CEO Canadian Forces Personnel Support Agency (CFPSA) now renamed as Canadian Forces Personnel and Family Support Services (CFPFSS). On 1 October 2008, BGen Martin retired from the CF and assumed his current position as Director General Personnel and Family Support Services (DGPFSS).>
David Martin was appointed as the Chief Executive Officer (CEO), Canadian Forces Personnel Support Agency in April 2007, now renamed as Canadian Forces Personnel and Family Support Services (CFPFSS). During our careers, all of us in uniform benefit from Non-Public Property (NPP), however, few of us are actually aware of the number and variety of programs and activities that Non-Public Property provides. He is the Managing Director of Non-Public Property > -> a conglomerate that manages well over 500 programs and activities, has operating revenues exceeding $500 million annually and a net worth also in excess of $500 million. As the CEO for the Staff of the Non-Public Funds, Canadian Forces, he is the employer for a group of employees numbering in excess of 5,500, working at most Canadian Forces locations at bases/wings across the country and where CF members are deployed around the world. We have over 80 employees in deployed operations with the Canadian Forces around the globe, including more than 60 stationed in Kandahar providing a wide range of personnel support services > -> fitness, messes, barber/hairdresser, leave travel services, retail stores, and of course, the popular Tim Hortons. Then CDS, S148 General Hillier, established the Military Families Fund (MFF) in April 2007 as a Non-Public Property fund to provide the chain of command with a flexible, responsive means of supporting military families in time of crisis. The Support Our Troops program continues to be extremely visible and popular with Canadians. And, we are in the process of a fundamental transformation and modernization of the manner in which Non-Public Property programs and activities are delivered. He is confident that the Non-Public Property programs and activities make a positive difference in the everyday lives of soldiers, sailors and airmen and women, former members of the Canadian Forces, and their families. Source: The Reviewed Financial Statements 2007/08
__________________________
11401 LCol (Ret'd) James (Jim) R Peverley (RMC 1977) assumed the duties and responsibilities of the Director Deployment Support at CFPSA HQ on September 11, 2006. Jim, who recently retired from the Canadian Forces, brings a wealth of background and experience in the area of deployed operations.
11401 LCol (Ret'd) James (Jim) R Peverley (RMC 1977), Director Deployment Support at Canadian Forces Personnel and Family Support Services, said "Many Canadians have called Canadian Forces bases asking what they can do to support soldiers and their families". It is great to see this level of concern and generosity on the part of Canadians, but we just do not have the ability to send individual donations overseas. As the flights that re-supply Canadian Forces personnel in places like Afghanistan are full of priority items including combat supplies, vehicle parts, equipment, and mail from families, there is very limited space for any items that are not critical to the mission, such as donations from the public. One way in which all Canadians can express their support is by e-mail messages on the Canadian Forces website here, where the Write to the troops message board is one of the preferred methods to show support. Alternatively, postcards and letters addressed to Any CF member are acceptable. A list of mailing addresses as well as detailed postal information for CF operations is available on the Write to the troops website. Letters cannot have any type of enclosures. Family and friends of deployed military personnel should be pleased to discover that Canada Post has again extended their postage-free mailings to deployed military members. The Write to the troops site has links to this announcement and also has information to assist families and friends to prepare their letters and parcels.  Here Each year, the CF Personnel and Family Support Agency (CFPFSA) coordinates Operation Santa Claus: a program designed to enhance the morale of deployed troops during the holiday season by collecting donations from businesses to prepare thousands of gift packages for deployed troops. "By working through Op Santa Claus, companies can be certain that their support will actually reach our troops serving overseas," says Jim Peverley, "There are very strict guidelines on what can be shipped to deployed troops. Those who work with CFPSA can ensure that their donations meet CF criteria with regard to health, security, timing and shipping."
__________________________

17226 Peter Nicol has been the International Sports Manager in the F&I Division of the Canadian Forces Personnel and Family Support Services in Ottawa since spring 2006. He was a Physical Educator and Taekwondo coach at RMC in Kingston. In 2002, he was named the Civilian Coach of the Year (Tae Kwon Do at RMC) at the Canadian Forces Sports Awards. PFSS coordinates Canada's involvement in international military sporting events – Conseil Internationale du Sport Militaire (CISM). CISM is comprised of 123 member countries, and the top CF athletes compete in 12 Annual International Military Sport Championships. The Canadian Forces National Sports & International Sports Program (CISM)provides sponsorship in support of amateur and/or elite athletes provides sponsors with high visibility and athletes with an opportunity to train and complete at their highest personnel level.
As a officer cadet at CMR, Peter Nicol attained a perfect score of 500 points in the CMC five component physical fitness test.
__________________________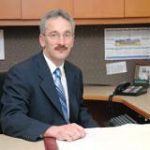 13122 Colonel (ret`d) William (Bill) J Kelly (RMC 1981) has been the Director General of Aerospace Equipment Program Management (DGAEPM), in the Materiel Group, National Defence HQ since September 2008. Bill retired from the Canadian Forces as Director of the Directorate for Aerospace Equipment Program Management (Fighters and Trainers) (DAEPM (FT)) in September 2008. Job One remains support to operations both in terms of NORAD and the Air Force's domestic commitments and our deployed operations. We have Sea Kings on ships; we have C-17s flying in and out of Afghanistan, and Hercules transports based at Camp Mirage; and we're supporting the Sperwer capability in theatre. We're also working very hard to introduce new capabilities on the Griffon helicopter under the Interoperable Griffon Reconnaissance Escort Surveillance System (INGRESS) project, which will put a sensor and a larger calibre weapon on that aircraft, and we are moving forward with the Noctua Project – the leased Heron UAV. Job Two, which promises to be a real challenge for us in the future, is human resources. We need to hire new talent to eventually replace those preparing to retire, and we need a renewed focus on succession planning, nurturing and developing our own talent, bringing our people up the ladder to take on additional responsibilities and fill in behind those who move on.
__________________________
10846 Lieutenant-Colonel Michael A. Jordan
Canadian Defence Attaché Ukraine
Born in Toronto, Ontario, Lieutenant Colonel Jordan started life in uniform in 1965 as a member of the Royal Canadian Air Cadets. Accepted into the Regular Officer Training Plan, he reported to College Militaire Royal de St. Jean, Quebec, in September 1971. He graduated in 1976 with a Bachelor of Arts Degree in Canadian Studies and Administration and a Queen's commission in the rank of Lieutenant in the Canadian Forces Logistics Branch. Lieutenant Jordan was posted to Petawawa, Ontario, in May 1976 as a Supply Officer supporting 2 Canadian Mechanized Brigade Group. In March 1978, he was posted to the United Nations Disengagement Observer Force (UNDOF) as the Adjutant of the Canadian Logistics Company. Upon completion of a six-month tour, during which he served in the rank of Acting Captain, Lieutenant Jordan assumed the duties of Quartermaster, 1st Battalion The Royal Canadian Regiment in London, Ontario. He was promoted to substantive Captain in May 1979 and subsequently posted in August 1980 to Halifax, Nova Scotia where he served in support of the Canadian Militia. More
__________________________
Professor Richard J. Bathurst, PEng, BSc., MSc., Ph.D., FEIC, FCAE of Royal Military College of Canada's Department of Civil Engineering and the GeoEngineering Centre at Queen's-RMC is a new member appointed in 2009 to the 1050 – Strategic Network Grants committee on Research Partnerships of the Natural Sciences and Engineering Research Council of Canada (NSERC). Over the last ten years, NSERC has invested more than $6 billion in basic research, university-industry projects, and the training of Canada's next generation of scientists and engineers.  Source