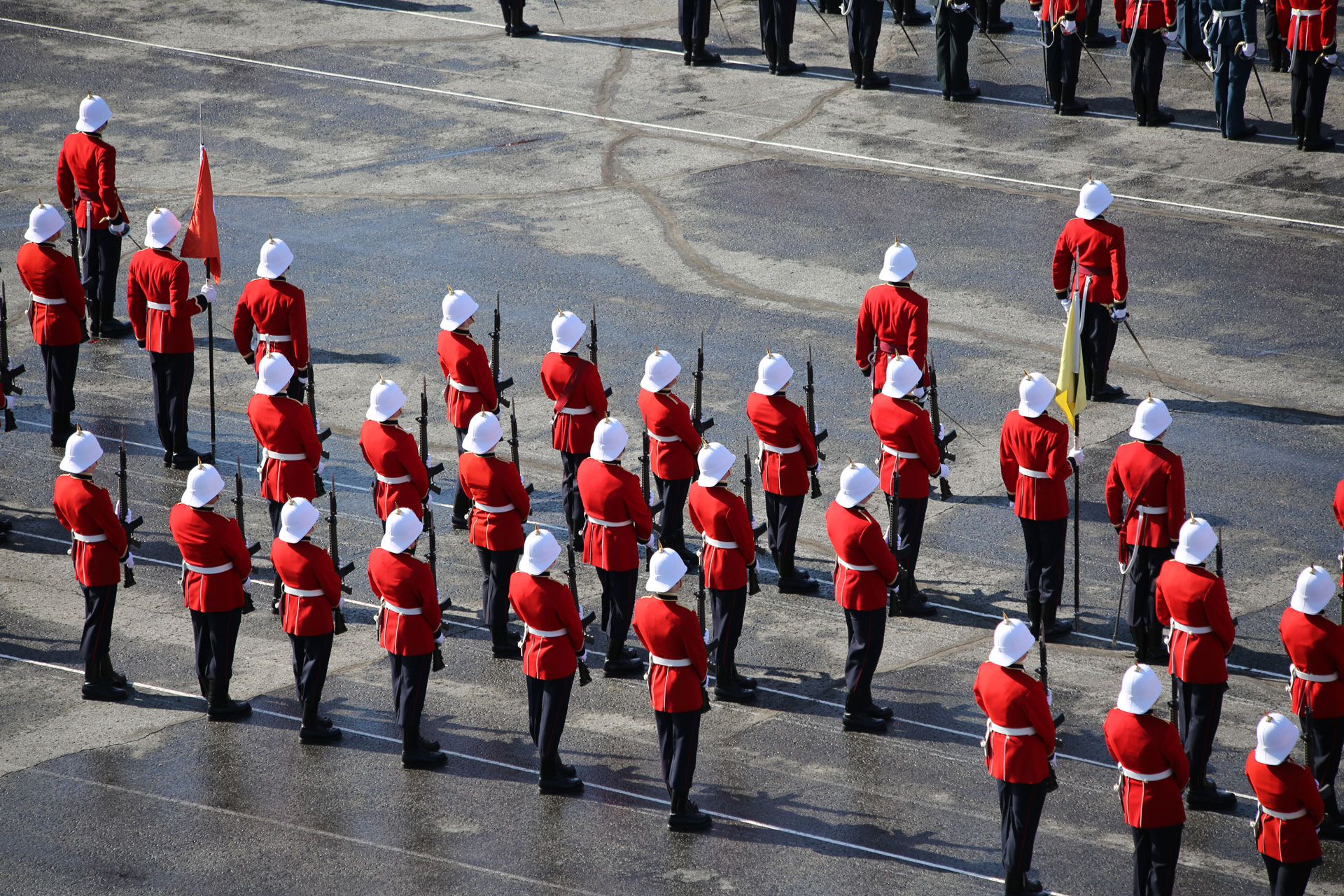 We have contacted numerous ex-cadets from the fifties through to the new millennium and plan to feature them in the coming months to give readers a chance to catch up with names and faces from each of the respective CMCs.
by M0917 Dean Fleet
– 5721 Fredric Carpenter (CMR RMC 1963)
"I was lucky enough to continue an RMC family tradition my father had begun and which now extends to the generation of his grandchildren. On graduation from RMC, to support my hobby, I invested my uniform allowance in a new violin. A year later I somehow managed to be well enough kitted out to receive my "Wings" from my father in May 1964 and to get married a few  months later. I had met Ann, my English wife of 45 years, at Banff during summer flying training in 1962. Dennis Apedaile was my Best Man. (I returned the favour 23 years later when he married Charlotte, Ann's sister!) The Air Force sent me back to school each decade: an MA at RMC, Staff College in Oslo, NATO Defence College in Rome. I retired in 1993 after 35 years with 5,500 hours in my log book. I had represented Canada at the Fincastle ASW Competition in New Zealand, worked in nuclear and arms control policy, served as CF Attache to Belgium, CO of CF staff in Brussels and Deputy Canadian Military Rep at NATO HQ. We returned to Brussels in 1994 when I took up a post in the International Staff at NATO HQ for three years. We then spent the best part of two years in England exploring the merits of permanent residency. We set up an editorial business so Ann and I could work together from home before deciding that home was, in fact, the house we had kept in Ottawa's leafy Glebe. We moved back in 1999."
– Fred is currently organizing the biographies for his class' entry into the Old Brigade, his nephew (25276 Benjamin Apedaile) is a cadet at RMC.
– Fred can be contacted at carpenteres@rogers.com

____________________________________________________
– 10623 Kevin Psutka (RMC  1975)
Upon graduation from RMC in 1975, Kevin served in the Regular Force as a Navigator on the CF-101 Voodoo at 425 Squadron, then as a Squadron Commander at Royal Roads. He left the Regular Force in 1981 to pursue an MBA degree at Queens followed by a variety of aviation-related employment in industry and government, including helicopter certification, avionics research and development, and Association management with an airline pilots union. For the past 13 years, he has been the President and CEO of the Canadian Owners and Pilots Association, representing the interests of pilots who fly aircraft for personal travel and recreation.
Following his Regular Force career, Kevin joined the Air Reserve in 1984 where he cross-trained to pilot and served for 16 years as a Kiowa helicopter pilot and various senior positions at the Squadron and Wing level, and finally as a staff officer at NDHQ.
– Kevin can be contacted at kpsutka@copanational.org
____________________________________________________
– 21973 Michel Goguen (RMC  2001)
"After grad I started my Master's in Computer Science at RMC (there was a 2 year wait for Moose Jaw at that time). Then off to Moose Jaw in Feb 2003 for the Harvard II followed by an OJT at 1 Wing HQ in Kingston to try and finish my Master's and learn about Tac Hel (I didn't finish my Master's but I ended up going Tac Hel). Got sent off to Portage-la-Prairie at the end of 2004 to learn on the Jet Ranger, winged in Apr 2005 and I've been at 427 Sqn, in Petawawa, flying the Griffon since."
– Michel can be contacted at MICHEL.GOGUEN@forces.gc.ca