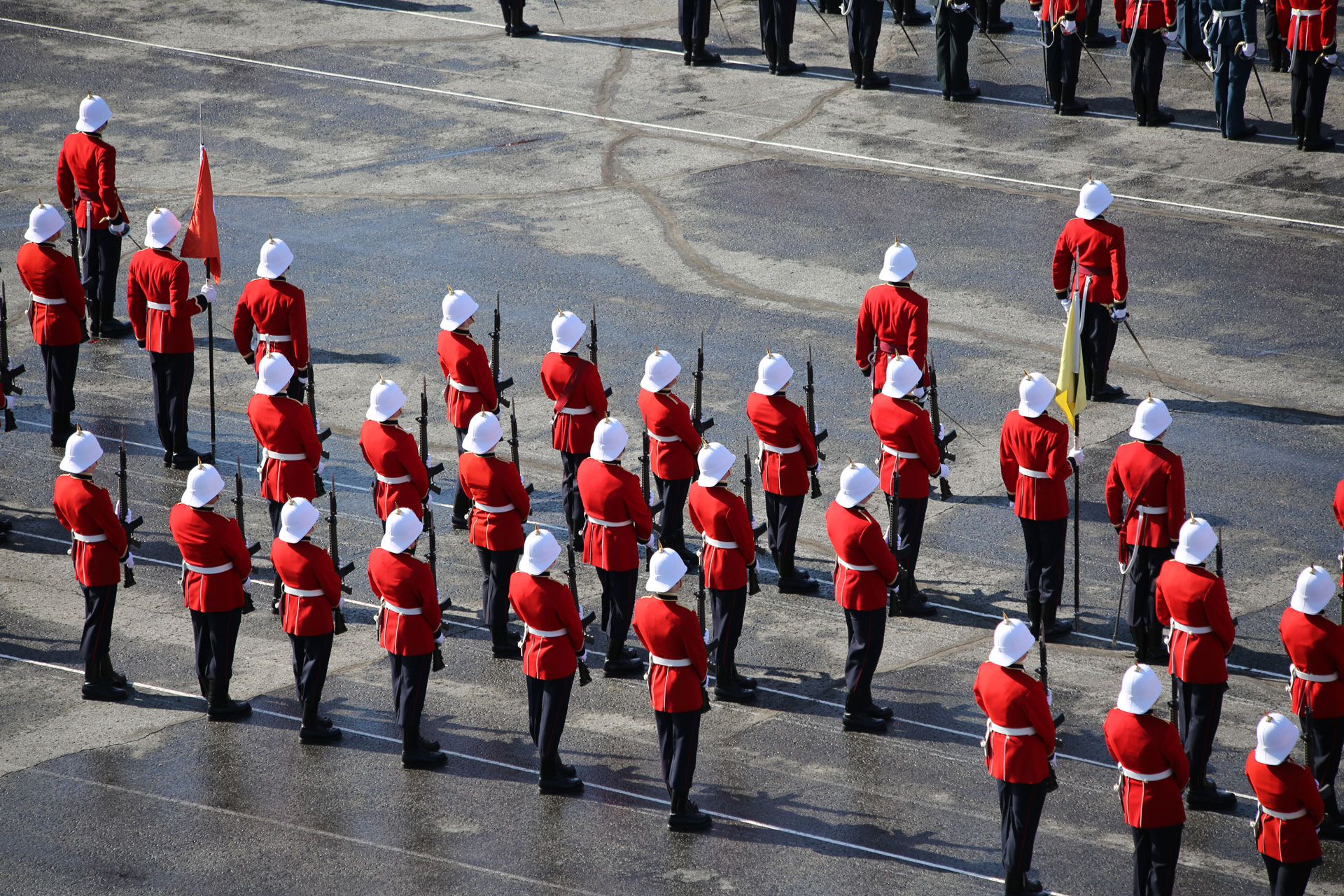 We have contacted numerous ex-cadets from the fifties through to the new millennium and plan to feature them in the coming months to give readers a chance to catch up with names and faces from each of the respective CMCs.
by M0917 Dean Fleet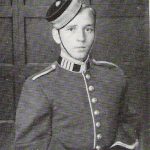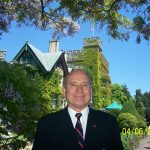 – 7454 Richard J. Young (RRMC 1967)
I grew up in Edmonton, Alberta where I had my first introduction to the Air Force by joining the RCAF Auxiliary in 1960 as an Aircraftsman with 418 (City of Edmonton) Squadron. From there I transferred to the regular force in 1963 under ROTP and attended Royal Roads for two years, graduating from RMC in 1967 with a BA in Economics and Political Science, and my Commission as a Flying Officer in the RCAF. Immediately after graduation (the very next day in fact) I flew back to Victoria to marry my first year sweetheart Frances (nee Sands); then, after a short honeymoon, it was on to CFANS in Winnipeg for Navigator training.
I received my Navigator Wings in 1968 and after a two year tour as an instructor I was posted to Greenwood, N.S. on the CP 107 Argus with Maritime Patrol Squadron 405 finishing as a Crew Tactical Coordinator. In 1973, I returned to CFANS to attend the Aerospace Systems Course and found my self an instructor again until leaving to join the Long Range Patrol Aircraft (LRPA) Project Office in Ottawa in 1978. Following promotion to Major in 1979 I was posted on exchange to the US Naval Air Development Center in Warminster, PA where I spent three years working on P3C-Orion systems integration projects.
On return to Canada in 1981, I attended Staff College before resuming operational duties with VP 407 on the CP 140 Aurora aircraft. There I served as a crew Navigator, Squadron Standards Officer and Executive Officer. It was with VP 407, in 1984, that I was one of the first Navigators ever to become a VP Crew Commander (sharing that distinction with Fred Bishop as both of us were appointed the same day). The policy of having Navigators serve in that capacity is now well established. After that I was posted to the Aerospace Engineering Test Establishment (AETE) as OC Systems Flight Test Section in 1986. The memory that stands out while there was getting some unofficial "pole time" on just about every type of aircraft in service at that time, including "hovering 101" from Capt Bill Schick in the CH136 Kiowa helicopter. It had always been my suspicion that the Test Pilots at AETE gave me those opportunities in hopes of testing their ability to "recover from any unusual attitude." While at CFB Cold Lake, and on promotion to LCol in 1988, I became among very few Maritime Navigators to hold the position of BAdmO/Wing Admin O of Canada's largest fighter Base. From there I was sent to NDHQ Ottawa in 1990 to join the Directorate of Air Requirements, and later to preside over the formation of the Joint Space Project Office in 1993 as its first Project Director until 1996.
For my final tour of duty in the Air force, it seemed my destiny to continue the "fish out of the water" pattern by being posted to NORAD HQ at Petersen AFB, in Colorado Springs. There I served in the Requirements Directorate (NORAD J5) until my retirement in 1999. Also during that time I also served as the special Space Advisor to the Deputy Commander in Chief NORAD.
Over my 39 years of service I felt privileged to enjoy a broad range of challenges in various operational, training, test and evaluation, staff, and project management positions – I managed several out of country postings, and retired from active duty at the rank of Lieutenant Colonel. During various "lulls" I had the opportunity to attended Staff School, the Aerospace Systems Course, Staff College and the National Security Studies Course, and was particularly proud to have been selected to attend the USAF Air War College Class of 1990-91. Beyond my undergrad degree from RMC, I also managed to find the time to complete a Master of Political Science (Auburn 1991) and Master of Arts in War Studies (RMC 1999).
Fran and I took up residence in Victoria after my retirement and became involved in several service organizations including the Air Force Officers Association, Aircrew Association, VPI, Royal United Services Institute, and the Vancouver Island Ex-Cadet Club. While on the executive of the VI Ex-Cadet Club, I was deeply involved in the revival of the "Western Reunions" at Royal Roads University (RRU). While geared for both past and present graduates of that magic campus, not surprisingly most of the attendees so far have been former "Roadents." Since the creation of the Royal Roads University Foundation, which now sponsors the event, these "Homecomings" have become a permanent fixture in the University Calendar. I continue to be involved with RRU by serving on their Military Heritage Committee chaired by a fellow classmate Russ Moore.
Frances and I recently celebrated our 42nd Anniversary and are proud parents of three wonderful daughters and very proud grandparents of three boys and one girl (so far).
Richard can be contacted at rick_fran@telus.net
____________________________________________________
– 12977 Raymond Kao (RMC 1982)
After graduating from RMC I served with the Navy as a Combat Systems Engineering Officer and my last posting was taking HMCS Annapolis through DELEX refit. Then in 1986 I  started medical school in Toronto and served in various capacities as GDMO and Base Surgeon at NDMC. I then applied to the post graduate residency program in Internal Medicine followed by Critical Care and Pulmonary Medicine both at University of Ottawa and Western Ontario. Due to the closing of NDMC and Force reduction in the late 90's, eventually all military specialists were required to work in a civilian hospita,l academic or non-academic, to maintain their medical and surgical skills. I was fortunate to be able to be on staff at the University of Western Ontario as an Associate Professor of Medicine while holding the rank of Commander in the military. I have been to Afghanistan twice, serving in the Role 3 MMU and will be returning this Sept.
For more information about his research at the University of Western Ontario, click here.
Raymond can be contacted at rkao3@uwo.ca
____________________________________________________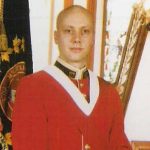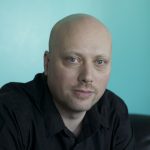 – 21010 Ryan FitzGerald (RRMC RMC 1999)
Ryan spent the last decade of his professional life worrying about things so that you don't have to. Previously working as a doorman in a bar and as an industrial medic in lumber yards and mining camps, Ryan resigned from the Canadian Forces in 2003. He completed his B.A. in English Lit. at the Royal Military College of Canada as an air force officer before finding a home among the Military Police. Ryan served as the air force's anti-terrorism & force protection advisor during 9/11 and its aftermath, taught anti-terrorism/force protection nationally and finally served in various capacities with air force Intelligence. All of this fuelled the guiding suspicion that a writer needs to have a story worth telling and a voice to match. Ryan has written for linear and non-linear media in film, TV and new media. He is an alumnus of the Canadian Film Centre Media Lab's Interac-tive Art & Entertainment Program where he wrote and designed the alternate reality game Per-fidia Gardens and the National Screen Institute's Features First Program which launched funded development of the feature film Chroma and its own alternate reality game, Ars Finium. Most recently, Ryan was selected for the National Screen Institute's inaugural playWRITE Program. He has taught convergence media nationally for both the Cultural Human Resources Council and the Aboriginal Peoples Television Network. He is on the advisory board of New Media Mani-toba, the Winnipeg International Film Festival and the Winnipeg Chapter of the International Game Developers Association. Ryan is currently the President & CEO of Rogue Nation Studios. He lives in Winnipeg with his family and three-legged dog named Typo.
Ryan can be contacted at ryan@roguenationstudios.com
____________________________________________________