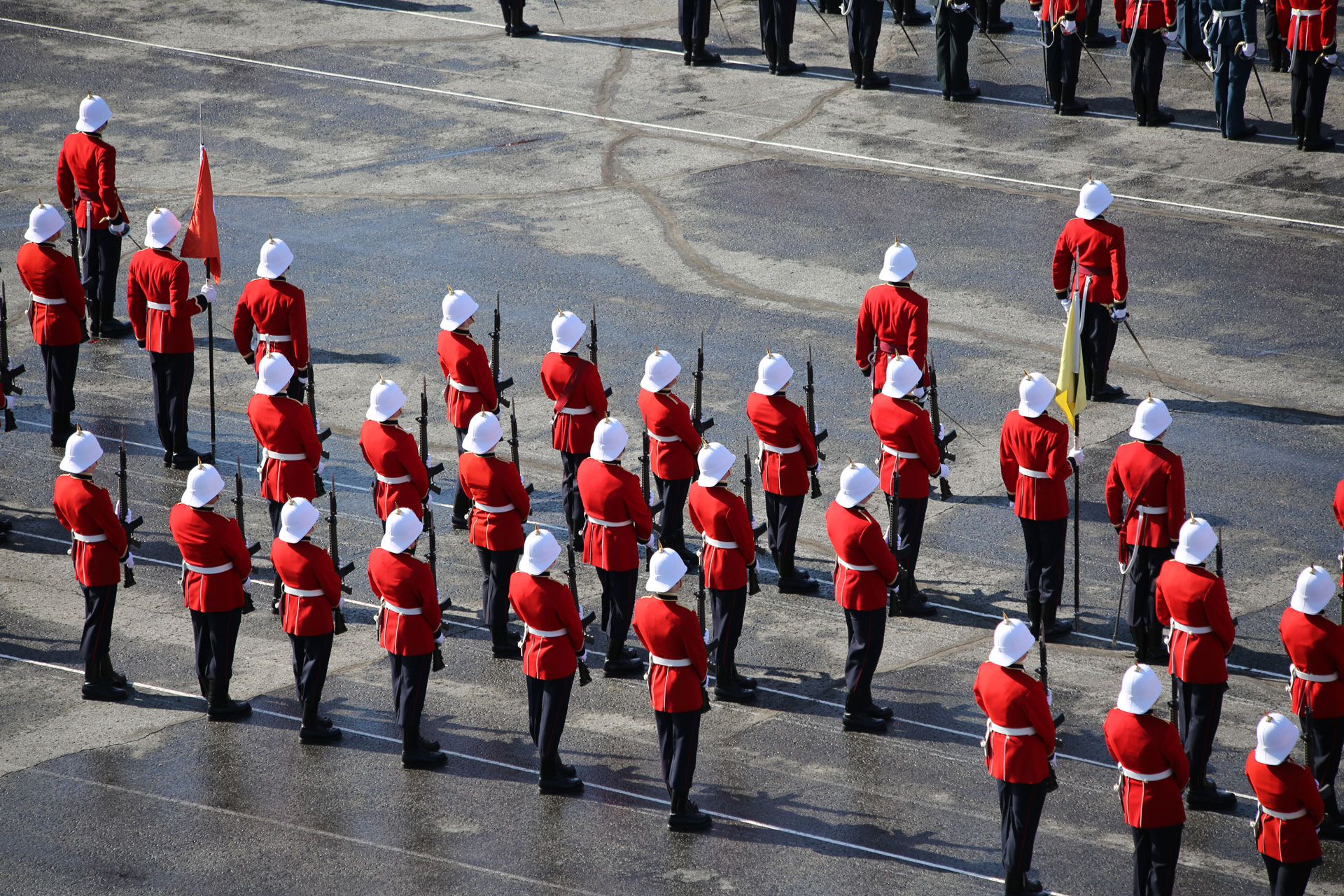 Japan's Emperor Akihito to reunite with guide from first visit to Vancouver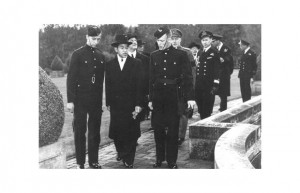 3449 Jim Standen (RRMC RMC 1955)
VANCOUVER – As Emperor Akihito of Japan arrives in Vancouver this afternoon with his wife Empress Michiko, a 77-year-old retired radiologist from Tucson, Ariz. – of all places- is getting ready to make his way back to B.C. too.
Next Tuesday, they will meet. Again.
In 1953, when the emperor was a 19-year-old crown prince starting his first-ever overseas trip, James Standen was a 20-year-old cadet wing commander, one of the best in his class, at Royal Roads University in Victoria.
"I was honoured to show him through the grounds," Standen said. "We went on a little tour."
For an hour or so, the two walked out of the "big castle" and around the school's stately gardens, chatting to each other in French.
"At that time, he didn't speak English," Standen said. "French was the international language of diplomacy."
Standen spoke some French, but "in case he was better, they arranged for a French-Canadian cadet to go with us."
"We were going down the steps and I remember the French-Canadian cadet said something in French and the prince turned to me and said, 'Qu'est ce qu'il dit? What did he say?' and I said 'Je ne sais pas, I don't know,' and from then on, we were able to converse on our own without" the translator.
The prince became emperor. And the cadet decided he wanted to be a physician, moving from Victoria to Kingston, then Toronto, Montreal, and Halifax, before settling in Tucson, where, in retirement, he still works a few days a week at the University of Arizona's medical school.
Said Standen: "I guess there are not too many people who met the prince when he first came who are still around. They tracked me down."
He will fly to Vancouver over the weekend while the emperor and empress are in Victoria. Then, on Tuesday morning, at a reception at the Vancouver Convention Centre, Standen will meet the emperor again.
"I certainly remember him. I don't know if he remembers me and my part in it," Standen said. "At any rate, the invitation came and it said he had warm thoughts of our meeting back in 1953, so maybe he remembers."
When they met in 1953, the Second World War had been over for only eight years. "I knew some people who had been in Hong Kong during the war and who were treated pretty badly [by the Japanese], but I don't think that there was any of that that came up. We were being polite to each other. And, of course, he wasn't responsible for any of it anyway. . . . I think they were trying to extend some hands of friendship."
Standen isn't sure what he will say next week, but "I gather he speaks English now. I won't have to use my tortured French. I haven't used it in a long time. It sort of slips away."
After landing in Vancouver Friday, Emperor Akihito and Empress Michiko will visit the Richmond Olympic Oval with Premier Gordon Campbell before flying to Victoria, where they will meet Lt.-Gov. Steven Point at Government House.
On Saturday, the couple will visit the B.C. legislature building and have lunch at Government House. On Sunday, they will make a stop at the Institute of Ocean Sciences in Sidney before returning to Vancouver, where they will head to the Downtown Eastside to visit the Vancouver Japanese Language School and Japanese Hall.
On Monday, they will visit the University of B.C. in the morning and Nikkei Place in Burnaby during the afternoon. On Tuesday, they will attend the downtown reception before leaving Vancouver for Honolulu, where they will spend a few days, before returning to Tokyo.
_____________________________________________________________
Three Ex Cadets Participate in CoC @ Petawawa
12587 Bill Moore (RMC 1980); 14472 Karl McQuillan (RMC 1984); & 18409 Bill Rudderham (RMC 1992)
_____________________________________________________________
Disproportionate number of Forces leaders leaving
7543 Senator Joseph Day (CMR RMC 1968)