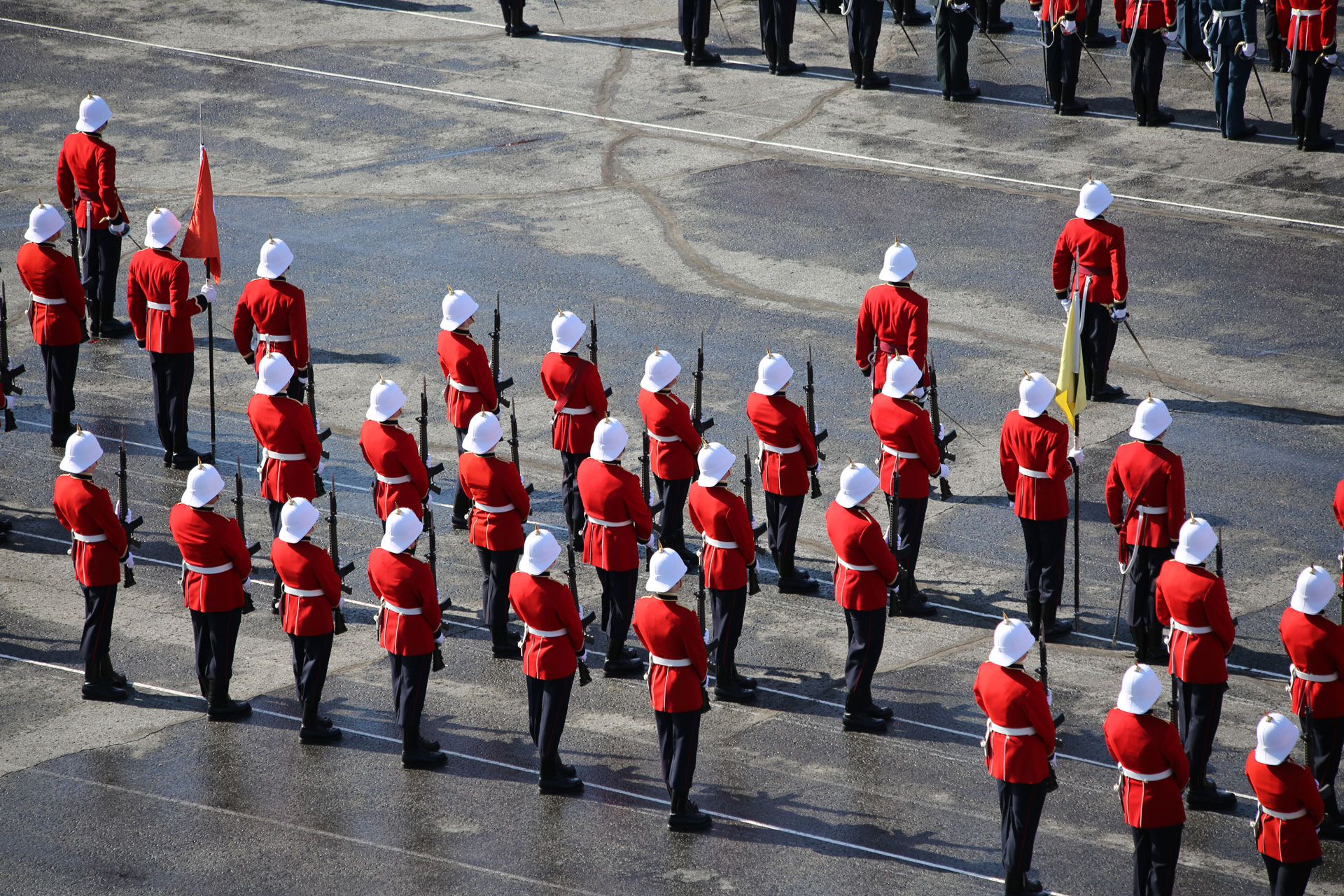 13130 Claude Lareau was  appointed to his current position as Director General – Project Delivery Office in the Information Technology Services Branch (ITSB) of Public Works Government Services Canada (PWGSC) in Ottawa on 29 June 2009. From March 2007 to June 2009, he was Senior Director – Business Planning, Program Management and Reporting (BPPMR).
13130 LCol (Ret`d) Claude Lareau E Eng, M. Math (RMC 1981) was appointed Director General of the Project Delivery Office (PDO) in June 2009. In this role, he is responsible for supporting the PWGSC IT Optimization Program, the Pension Modernization Project, the Real Property Business Systems Transformation Project and many other projects. Claude joined ITSB and PWGSC in March 2007 as Director of Business Planning, Program Management and Reporting. From June to December 2008, he was Acting Director General, Business Planning and Management Services, where he oversaw business management and support services for ITSB. Finally, Claude also acted as Director General of Major Information Technology Projects before taking on his latest position. From 2004 until 2007, Claude was Executive Director, Delivery, on the Global Case Management System project—a $242M major Crown project at Citizenship and Immigration Canada. In this role, he applied all aspects of project management to this complex transformational undertaking whose objective was to replace 12 legacy systems with a commercial off-the-shelf Client Relationship Management system.
Before joining the Public Service, Claude had a 28-year career in the Canadian Forces as a communications and electronics engineer. Starting in 2000, he held a number of leading roles on large-scale IT projects, including the $304M Canadian Forces Supply System Upgrade project as well as the $60M Defence Information Services Broker project. Claude holds a Bachelor's in Engineering Physics and a Master's degree in Applied Mathematics. He has also obtained a Master's Certificate in Information Technology Project Management and is a certified Project Management Professional.
13130 LCol (Ret`d) Claude Lareau (CMR 1981) a été nommé directeur général, Bureau d'exécution des projets (BEP), en juin 2009. À ce titre, il a comme responsabilité de soutenir, notamment, le Programme d'optimisation de la TI, le Projet de modernisation des services et des systèmes de pensions, le Projet de transformation des activités et des systèmes des Biens immobiliers ainsi que plusieurs autres projets. Claude est entré au service de la Direction générale des services d'infotechnologie (DGSIT) en mars 2007 à titre de directeur, Planification des affaires, Gestion de programmes et Rapports. De juin à décembre 2008, il a rempli la fonction de directeur général par intérim, Services de planification et de gestion des opérations, où il était responsable de la gestion des opérations et des services de soutien pour la DGSIT. Enfin, il a également assumé la direction des Grands projets de la technologie de l'information avant d'être nommé à son plus récent poste.
De 2004 à 2007, Claude a été directeur exécutif, Prestations, responsable du Système mondial de gestion des cas, un grand projet de l'État de 242 millions de dollars, exécuté par Citoyenneté et Immigration Canada. À ce titre et dans le cadre de ce projet de transformation complexe, dont l'objectif était de remplacer 12 systèmes existants par un « progiciel commercial » de Gestion de la relation client, il a appliqué tous les aspects de la gestion de projet. Avant de rejoindre la fonction publique, Claude a travaillé 28 ans pour les Forces canadiennes comme ingénieur en communications et en électronique. À partir de 2000, il a assumé à plusieurs reprises un rôle de leader dans des projets de TI à grande échelle, notamment dans les projets d'Amélioration du système d'approvisionnement des Forces canadiennes (de 304 millions de dollars) et de Courtier des services d'information de la Défense (de 60 millions de dollars). Claude détient un baccalauréat en génie physique, une maîtrise en mathématiques appliquées et un certificat de maîtrise en gestion de projet de technologie de l'information. Il est également professionnel agréé en gestion de projet.
_________________________________________________________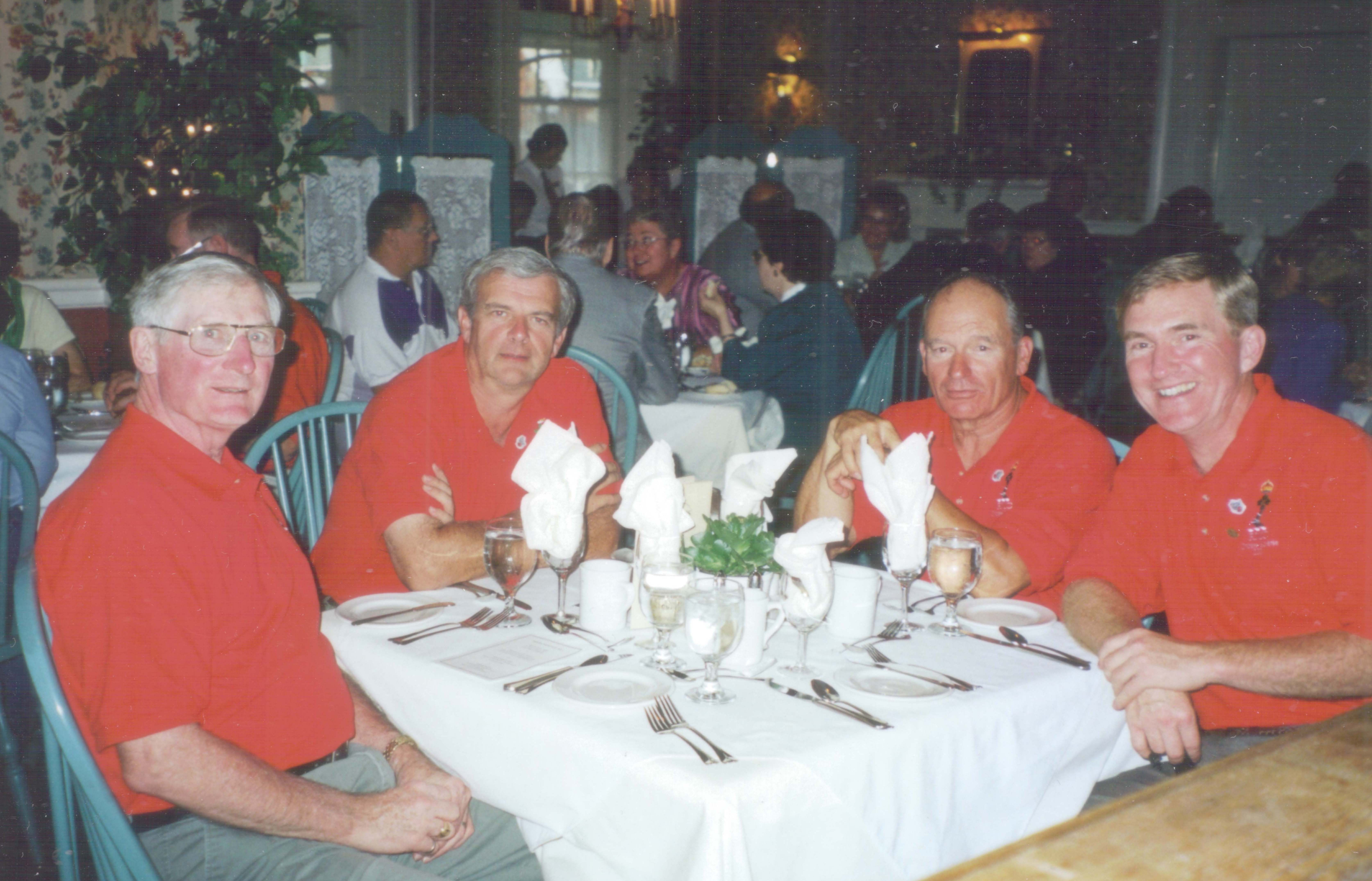 Photo taken 22 Sep 2001 at Sam Jakes Inn on the second night of La Chasse-Galerie 2001. No pemmican for these paddlers. From left to right: Jay Kennedy (deceased), Jean Boyle, Tom Gee, Geoff Bennett. All wearing the #1 LCG scarlet uniform, kindly provided by the RMC Club.
8790  Jean E. (John) Boyle CMM CD (RMC 1971) is Chairman of BlueBear law enforcement services, a private Canadian company focused on solutions in the fight against Child Exploitation. The firm designs and develops, automated, biometric and image matching solutions, i.e., integrating biometrics and image recognition with information search and sharing technology, to fight against Child Exploitation and to assist in the Criminal identification process. He retired as Chief of the Defense Staff (CDS) of Canada's Armed Forces following a distinguished thirty-year military career.
As CDS he was responsible to the Governor General of Canada for the control, direction and administration of the Canadian Forces and by virtue of this principal responsibility, the over-all command of the Canadian Forces. General Boyle has also served as an Assistant Deputy Minister (Personnel) and as an Associate Deputy Minister (Policy) within National Defense Headquarters. A former fig hter pilot, he commanded 1 (Canadian) Air Division in Lahr, Germany, and 4 (Fighter) Wing in Baden-Soellingen, Germany. Following his retirement from military service, Mr. Boyle joined the Boeing Company as Vice-President, International Business Development (St. Louis, MO) (1997-99) and as Managing Director, Boeing International Corporation- Europe (Brussels, Belgium) (2000-01).
Mr. Boyle is an associate of The SPECTRUM Group, a Washington DC consultant firm which is specialized in Defense and Homeland Security issues. Mr. Boyle leads their operation in Canada. He is also President and CEO of JEBtek International, an Ottawa based strategic business consulting firm. He is a graduate (1971) and former Commandant (1991-93) of the Royal Military College of Canada. http://www.bb-les.ca/Board.aspx
UPDATE: 21 MAR 2010 – 8790  Jean E. (John) Boyle CMM CD (RMC 1971) relinquished his position with BlueBear – in late December 2009…He had been Chairman of the Board for three years.  A further update will be available 29 Mar 2010.
_________________________________________________________
6639 Doctor Roman P. Jakubow (RMC 1965) has worked in the Chair of Ukrainian Studies, University of Ottawa since 2007. He has been the liaison to the Ukrainian Canadian Professional and Business Association of Ottawa since 2007-2010. He has performed research with the Jefferson Institute, an independent trans-Atlantic research and education institute. He is the former Director of Strategic Analysis Directorate, National Defence Headquarters in 1999-2001 where he was responsible for Strategic Forecasting in the Department of National Defence. He was awarded the Lt Governor's silver medal in 1964. He coauthored "War Termination Prospects in the Former Yugoslavia: Ottawa, Department of National Defence, 1993.  ukrain@uottawa.ca
_________________________________________________________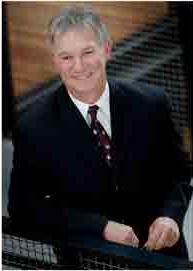 11579 Mr. Ken Webb (RMC 1977) is the Vice-President Academic and Research for Red River College (RRC), where he provides leadership for curriculum, faculty, research and the academic mission of the college. Ken is currently the Chair of the Vice-President's Network of the Association of Canadian Community Colleges (ACCC) and a board member with Riverview Health Centre, Composites Innovation Centre, New Directions and Film Training Manitoba. He has served on numerous professional and community organizations, including Science Culture Canada, the Canadian Construction Research Board, the Executive of the ACCC and is a past chair of Campus Manitoba. Ken joined RRC as the Dean of Technology in 1990. Prior to joining the College Ken was the Fleet Maintenance Engineer for Manitoba Highways and Transportation, a program manager for Manitoba Energy and Mines and a MILE officer with the Department of National Defense.
Ken has a Bachelor of Engineering degree from the Royal Military College (Kingston) and a Masters of Engineering from Canterbury University (Christchurch, New Zealand). He was awarded the Lt Governor's silver medal in 1976. http://www.rrc.mb.ca/index.php?pid=4743
_________________________________________________________