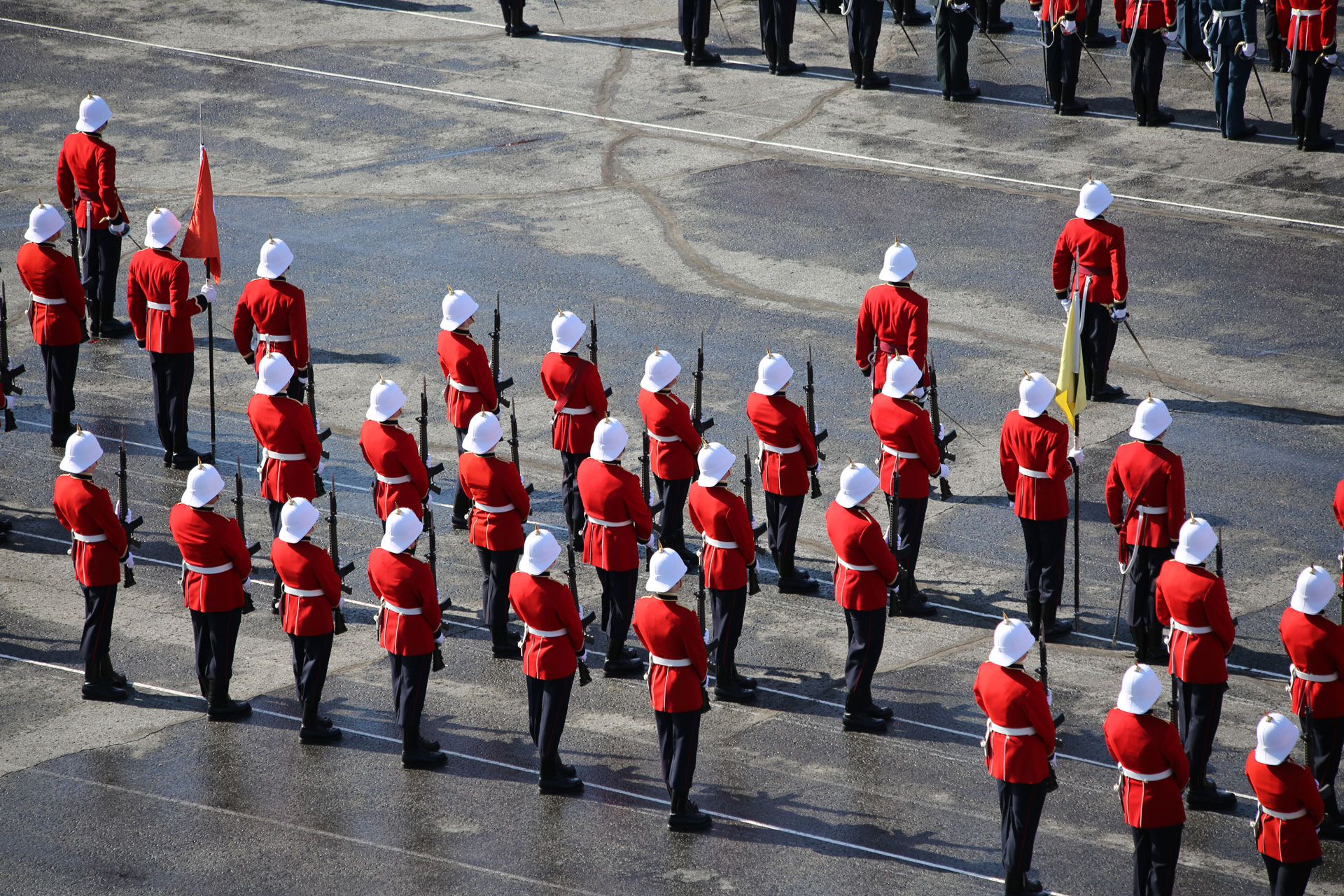 We have contacted numerous ex-cadets from the fifties through to the new millennium and plan to feature them in the coming months to give readers a chance to catch up with names and faces from each of the respective CMCs. If you would like to contribute to this column, please feel free to email me (Ken Eady) at s25247@rmc.ca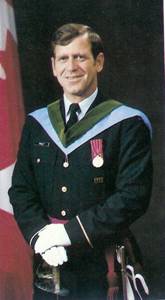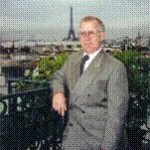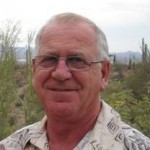 – M0058 Marc Drolet (CMR  1981)
Marc Drolet has over 40 years of International experience in Engineering, Business Development, Project Management, and complex system design and delivery. Marc started his professional life in the Military in 1967 when he joined the Royal Canadian Air Force as a Radio Technician. After his basic training and language training in CFB Saint Jean, and technical training in CFB Clinton, Marc served in CFS Senneterre and CFB Lahr before he was accepted in the UTPM program at CMR Saint Jean in 1976.
Upon graduation in 1981, with a BSc Major in Physics, Marc took responsibilities in CFB Trenton commissioning the TRACS system (Terminal Radar And Communication System), and CFB Greenwood as BTelO before entering into the Master Engineering Program at Concordia University in 1987. Completing a Master in Electrical Engineering with a specialization in electromagnetic, Marc took a position in the Directorate of Frequency Spectrum Management (DFSM) in Ottawa in 1989, where he stayed until his selection at the Staff College in 1992 as a Lieutenant Colonel. After graduation from Staff College, Marc led the Reserve Integrated Information Program (RIIP) until his retirement in 1994.
After his retirement from Military life, Marc joined MDA (MacDonald Dettwiler & Associates) in Richmond BC where he led logistic and space projects. In 1997, Marc was approached by Alcatel Transport Automation System (now called Thales) to lead their Vancouver Operations. Marc subsequently took responsibilities with Alcatel in Toronto as Director Sales and Chief Program Management (CPO), and in Alcatel Paris HQ, designing a global Project Management System.
In 2002 Bombardier Transportation offered Marc a position of Vice President Project Management, and subsequently leading the Railway Signaling group in Pittsburgh Pennsylvania.
After completion of his 5 year commitment with Bombardier, Marc retired and started his own consulting firm in Project Management, Portfolio Management, Engineering Management, and Marketing & Sales domain.
Marc stated at many occasion that military training and experience prepares all military professional for an outstanding second career in the civilian world.
Marc has written many technical and managerial papers, and presented these papers in international forums. He is the holder of the Canadian Governor General Medal (CMR 1981), Canadian Decoration, and has received many distinctions, underlying his passion for business, and enthusiasm to superior leadership.
Marc enjoys now a "semi retirement" life with his wife Denise in their home in Bath Ontario, spending winters down south in their RV while still working part time in his consulting domain. He is currently working with AREVA TA and CORYS companies.
Marc has recently refocused towards the Military domain, getting involved in the RMC Club executive committee, and with the UTPNCM historical committee. Marc encourages all UTPNCM to join the LinkedIn UTPM/UTPNCM Group, which is a sub-group of the RMC Group.
Marc can be contacted at marc_l_drolet@hotmail.com
__________________________________________________________________________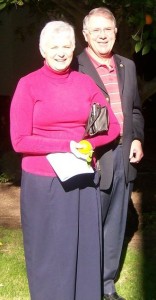 – 8926 RE (Ray) Hook (RRMC,RMC 1971)
Following graduation from RMC in 1971 and over the next 27 years, Elaine and I moved some 18 times on 10 different postings, bought and sold 7 homes, from Gagetown to Germany, to Ontario, for 3 wonderful years exchange duty with the British Armoured Corps, a UN tour in Zagreb Croatia, and finally Kingston, where I retired as a major in 1998. I had a number of great jobs during that time, the last one being the best as Director of the Army Lessons Learned Centre.
I was called out of retirement in 2000 (still in Kingston) to take over command of an Army Reserve – the Brockville Rifles. Quite a change for an Armoured type to go Light Infantry, but I took it in a heartbeat! I was promoted to LCol but was soon called west to Calgary for work (civilian style) I did serve a year or so in the Reserve Brigade HQ in Calgary and FINALLY "hung up my spurs" with close to 40 years in army cadets, reserve and regular army service.
What really moved me to retire in 1998, was the opportunity to join the RMC Club as the first Director of Member Services. There I was the lead part of the Club's initiatives to set up the Kit Shop and establish the Club's wonderful magazine Veritas. We started slow, but I am proud and glad to see where both of those initiatives are today!
After leaving the RMC Club in 2000, I got into the fund-raising profession in Calgary and then Camrose AB, as Director of Development at a small (1000 students) private University College in Camrose, where we eventually merged with the U of A in 2004.
I tried retiring again, and lasted 3 months before landing the most satisfying job in my life as Executive Director of a 21 bed emergency shelter for abused women and kids. I suspect I was the first man in Canada to be asked to do this. And it was a tremendously satisfying job to help women change their lives – what a joy that was! After 2 years though I was close to emotional burn out, so I retired again..…. This time it lasted 4 months.. Now I am semi-retired as the Chief Administrative Officer for a tiny village of 200 people in rural Alberta – about an hour SE of Edmonton. It is 3 days a week – a perfect stepping stone to full retirement.
Elaine (a Queen's grad BNSc '71) has stuck with me through thick and thin, and her unofficial "Best Army Wife" is true. We are looking forward to retirement, some travel and working on our new home on an acreage on a beautiful little lake near Camrose. Our daughter Elisa is married and both she (a captain) and her hubby (WO) are Army Reservists currently deployed in Afghanistan, due back next summer. They do us proud!
Ray & Elaine can be contacted at hihook@telus.net
__________________________________________________________________________
Pilot enjoys leadership opportunities
A/SLt 24498 Noelani Shore (RMC 2009)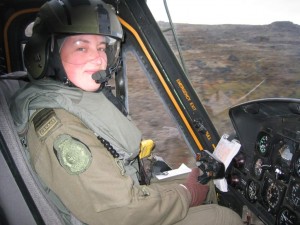 Though she comes from a naval family tradition, as well as a strong Sea Cadet Corps background, 21294 Captain Christine (RMC 1998) Salt decided to challenge herself, try something new, and apply to be a pilot.
Capt Salt spent a lot of time at the Royal Military College before she decided to apply, and the constant exposure to RMC played a large role in her final decision.
"My summer camps with the cadets were held at HMCS Ontario, which is based at RMC," she explained. "When my family moved to Kingston and I joined the local Sea Cadet Corps, we would frequently use the facilities, be it the firing range or the sail boats."
Capt Salt competed in two National Regattas and was the first cadet in her corps to be awarded the Legion Medal of Excellence.
"During my later years in the cadet movement, I was teaching both Basic and Advanced Sailing courses at HMCS Ontario. Nothing teaches you responsibility like being put in charge of a bunch of hormonal 13 to15-year-olds; and nothing teaches you patience like teaching 12 to 13-year-olds that fiberglass dinghies and limestone are not in fact magnetically attracted to each other," she laughed.
Her older brother was accepted to RMC while she was living in Scarborough, and she decided that following in her brother's footsteps was the way to go, especially because "I really liked the structure it provided. Between my brother's joining the Navy and my time in cadets, I think I had pretty much cemented the fact that I would join the military in some capacity," she said.
Leadership has always been an important part of Capt Salt's life.
"It's not so much that I want to be in charge of anyone, but I enjoy the responsibility and the challenge that it presents," she said.
It therefore comes as no surprise that the proudest moment in Capt Salt's career was the day she was commissioned. The day meant even more to her because she was able to receive her commission from her brother, who was a Lieutenant (Navy) at the time. While he completed one year at RMC, he had academic issues, and decided to leave the military, only to return a few years later under the Officer Candidate Training Plan (OCTP).
When she thinks back to her time at RMC, Capt Salt recalls the officers and staff as being a big part of the leadership learning experience at RMC.
"It was always very easy to tell who asked for the posting and who was forced to work at the college. The ones who asked to work there always seemed to have that extra spark," she said.
Graduating with a Chemical and Materials Engineering Degree would be difficult in any university, but the extra activities and requirements at RMC made this especially challenging.
"The amount of work, especially in third and fourth year made things tough. Spares were next to non-existent, unless you were bilingual, but we were a very small degree program, with 18 in total, and we were all fairly close, so there was always someone there to help you out or work with when things started to pile up," she said.
As a female at RMC, integration was not a huge issue for her.
"The only time I really found it hard to be a female at RMC was first term of first year. I don't think it was anything on the part of the upper class-men. The difficulty had more to do with the guys in our section. They had only ever lived with their mothers and sisters, and probably hadn't thought to prepare themselves for living and working so closely to women that they weren't related to. The girls, on the other hand, had all prepared ourselves for living with a bunch of strange men. We KNEW to expect that," she said. "So there were little things like us maybe having to spend a little more time in the bathroom or having to go to the MIR for "women issues" that they just couldn't fathom."
After graduation, Capt Salt spent almost two years in the training system waiting to get her wings. Once she did, she was posted to Canadian Forces Bases Portage, Petawawa, and Kingston from 2000-2007.
One of her most memorable experiences was when she was deployed to Afghanistan.
"The memories that will stick with me the most are all the ramp ceremonies in Kandahar Air Field (KAF) that I attended and the repatriation for Master Corporal Pat Audet, who was a Flight Engineer with 430 Escadron tactique d'hélicoptères. His was the only repat in Trenton I've attended, and it was 10 times harder than any of the ramp ceremonies I attended in KAF."
"It's the nature of the military and aviation in general that you are going to lose friends and coworkers during your career. I've known more than my share who have died in accidents or on operations, and it's those people that I think about every Remembrance Day," she said.
While in Afghanistan, Capt Salt earned herself a General Campaign Star, which is the sixth highest of the war and operational service medals.
Capt Salt is currently posted to 408 Tactical Helicopter Squadron in Edmonton. She is a pilot, but she is also acting as the Deputy Public Affairs Officer while she awaits the status of her Voluntary Occupational Transfer into Pubic Affairs (PA).
"I am awaiting a reply to transfer to the Public Affairs trade because I am ready for a change. I feel PA will give me a chance to grow more as an officer, given the plethora of opportunities available to the trade," she said. "I'm also a bit of a cheerleader for the military, and want to help in keeping people informed about all the good that we do."