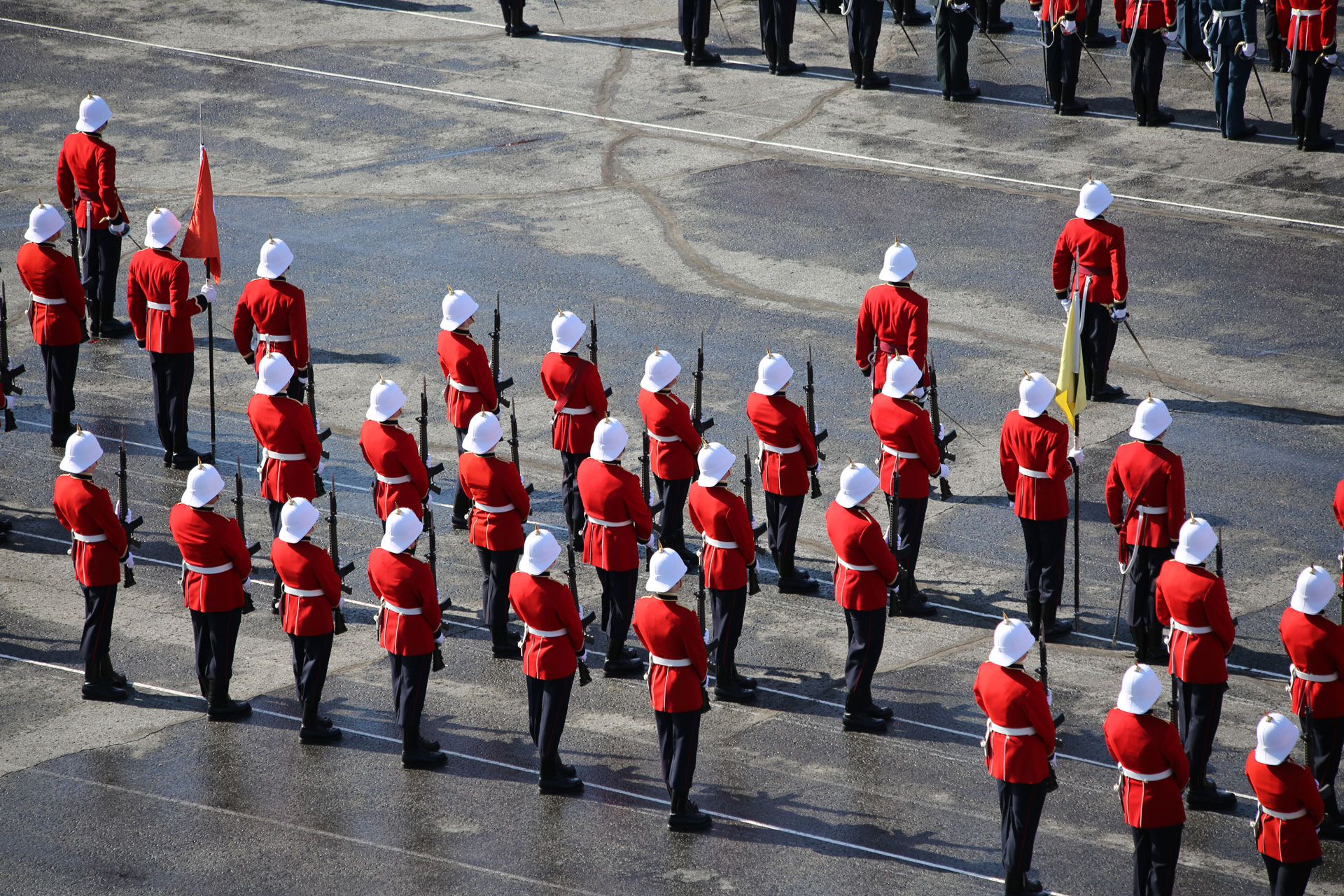 Who is he?
By E3161 Victoria Edwards (RMC '03)
He holds a BSc (Mechanical Engineering) degree from the Royal Military College and Queen's University. He is a graduate of the Royal Canadian Air Force Staff College and the United States Navy War College.
His flying positions included operational flying as pilot-in-command of air transport (C-119 and Yukon) and anti-submarine warfare aircraft (Argus); and air transport instructor pilot.
His Command positions included: Commanding Officer of VP404;Base Commander CFB Greenwood, N.S.; and Commander Maritime Air Group.
Staff positions included: Engineering Manager of the U.S. Gemini-Agena Space Program, U.S. Air Force, Los Angeles, California; Director of Cadets and Military Training, RMC; Base Operations Officer, CFB Greenwood; Manager of the Aurora Long Range Patrol Aircraft project, Burbank, California. His last posting was Chief Intelligence & Security – Department National Defence prior to his retirement from the military in 1985.
As a member of the Canadian Forces, his conspicuous merit and exceptional service were recognized by his investiture as a Commander of the Order of Military Merit (CMM).
On retiring from the Canadian Forces, he served eleven years as Director General, Information Technology Security, at the Communications Security Establishment. During this time, he was responsible for providing products and services to Federal departments and agencies to secure their communications, electronic systems and networks.
Since his retirement from CSE, he has been active with a number of local technology companies, acting as an advisor on their technology and business direction. He currently sits on the Board of Directors of three IT security companies.
In 2008, he moderated a panel of security experts during GTEC for a discussion on securing the airwaves, controlling endpoints and protecting mobile data.
As a member of the Kingston Chapter of the Canadian Aviation Historical Society, he gave a talk in 2008 on the Aurora Project, the first billion dollar project in DND.
He also sits on the editorial board of the Intelligence Security Diary, a monthly compendium outlining the latest developments in national security from around the world.
Do you know who he is?
xxxxxxxxxxxxxxxxxxxxxxxxxxxxxxxxxxxxxxxxxxxxxxxxxxxxxxxx
Answer: b) 2908 Major General (Ret`d) Alan Pickering, CMM, CD (RMC 1953)
Sources: