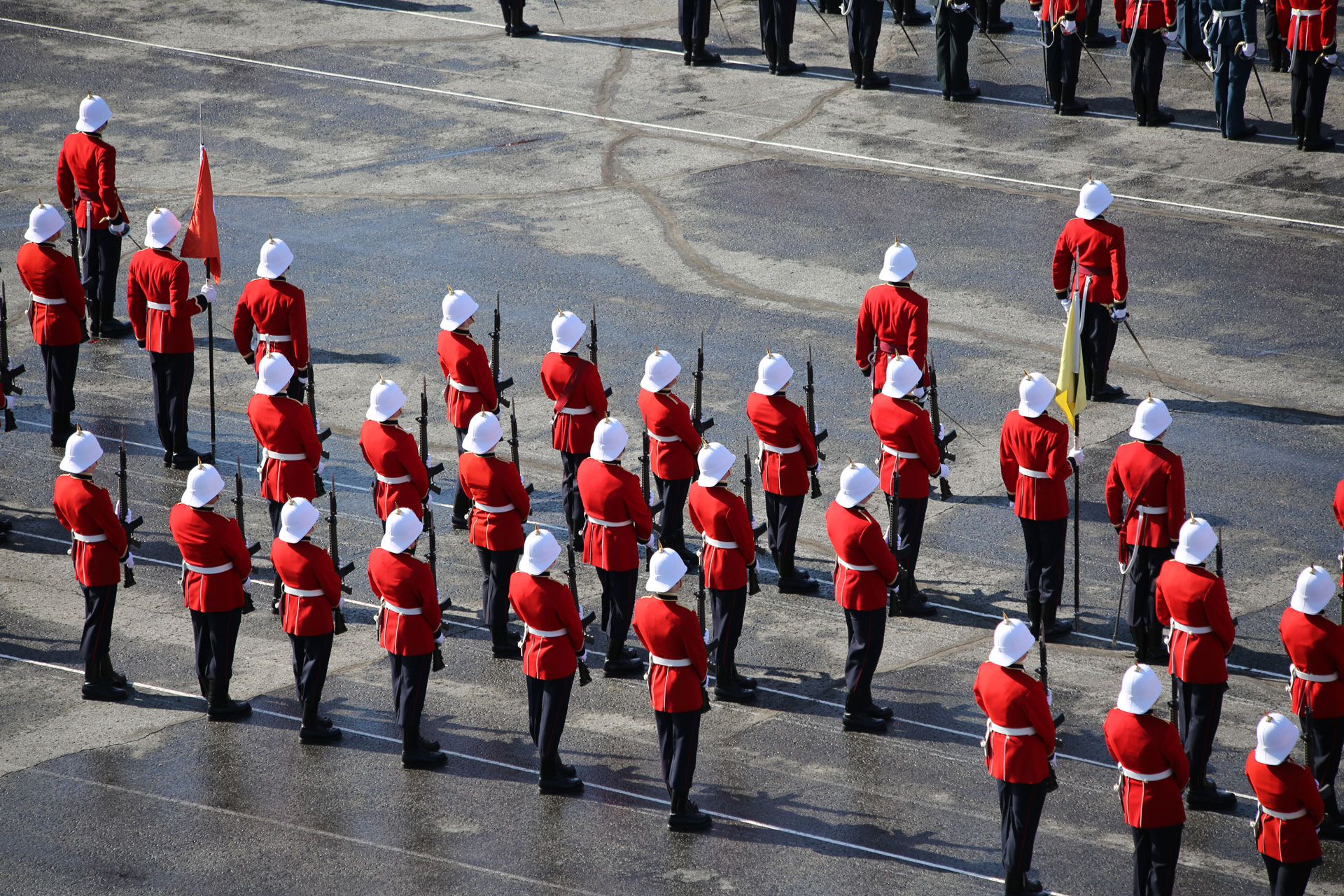 Who am I?
By E3161 Victoria Edwards (RMC '03)
My father co-founded St. Marys Cement in St Marys Ontario in 1912. During the depression, my father rehabilitated an old garbage dump using workers from the St. Marys Cement Company. The park in downtown St. Marys just a block south of the Town Hall on Church Street is named in his honour.
I went to the Royal Military College and joined the reserves when I graduated, as was expected, suspecting a war would start.
By 1939, I underwent staff college in England. I came back to Canada in 1941 to teach officers, then returned to active duty in Italy with the rank of colonel.
I was awarded the Distinguished Service Order by King George VI at Buckingham Palace for my leadership in the Liri Valley between the infamous Gustav and Hitler lines — their fall helped ensure the liberation of Rome. As D-Day hit, I was struggling through the mud and rain in Italy. While still a lieutenant colonel, I led the Perth Regiment in hard and bitter fighting in Italy. After crossing the Liri, it was noted by the military that my troops were "spurred on by the tenacity and energy" of their commanding officer.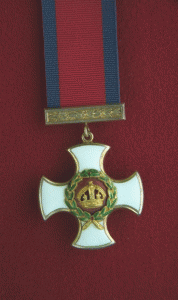 After the war I went to Belgium to help rebuild the country, but was called home at the end of 1945 when my dad had a stroke. I probably would have stayed in the military, though, had my father not taken ill. I took over St. Mary's Cement Company, which operated in the Ontario market grew and prospered over the years. There were extensive ready-mix concrete operations, masonry plants, precast and pipe manufacturing facilities and aggregate operations centered mostly within the Ontario market.
I didn't talk about the war much, just specific incidents and people I knew. I died in 1982 and was buried in the St. Marys cemetary.
a) 2020 Brigadier-General Maurice G. Archer (RMC 1928)
b) 2026 Brigadier-General John M. Cape (RMC 1928)
c) 1958 Brigadier-General Alan B. Connelly (RMC 1927)
d) 2046 Brigadier-General Frank D. Lace (RMC 1928)
e) 2016 Brigadier-General John S. Lind (RMC 1927)
Answer: e) 2016 Brigadier-General John S. Lind (RMC 1927) Lind Park, St. Mary's Ontario
http://stratfordbeaconherald.com/ArticleDisplay.aspx?e=1289738