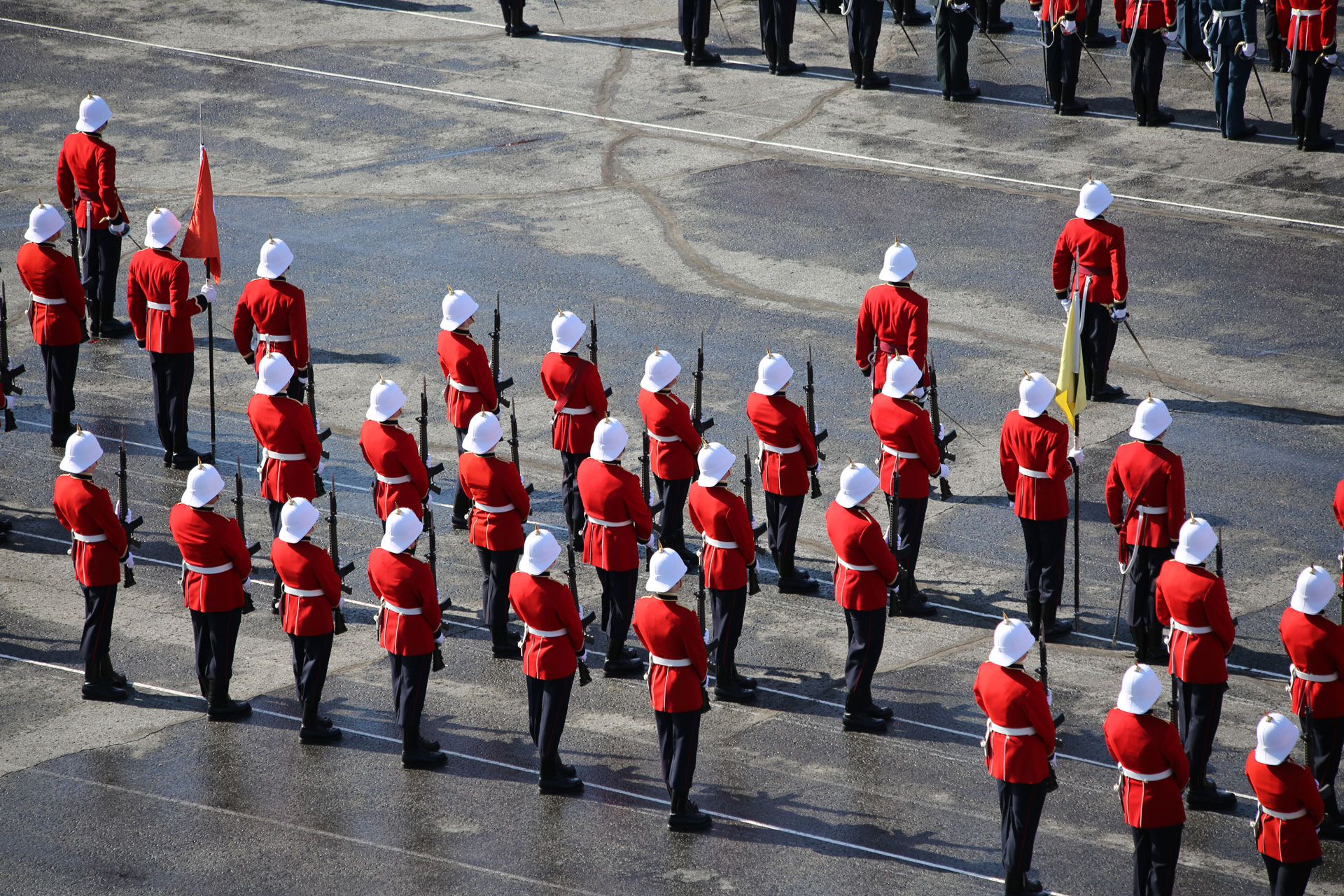 Who am I?
Researched by E3161 Victoria Edwards (RMC 2003)
I was a Professor of English and the first full-time dean of the Canadian Forces Military College.
I served as president of the Canadian Linguistic Association, which was founded to "promote the scientific study of the written and spoken language of Canada"
I was a strong supporter of the then called University Training Plan – Men.
I mentored many UTs throughout the 1970s.
I was unofficially named the "grandfather" of Otter squadron due to my help in preparing the way for UTPNCM students to be more likely to succeed in their educational, military and family spheres while attending RMC.
I helped Otter Squadron survive its early years. I influenced college administrators to review their requirements of UTPNCM personnel.
The Class of 1978 – UTPNCM Honour Shield, named in my honour is presented annually to the UTPNCM graduate, voted by his or her peers, to have contributed the most to the positive development of the UTPNCM squadron during the entire time at RMC as determined by a Secret ballot of the Members of the UTPNCM squadron. The UTPNCM Honour Shield is co-sponsored by the UTPNCM graduating Class of 1978 and by my widow Faith, in my memory.
My widow, Faith was the keynote speaker at the 25th anniversary of Otter Squadron at the University Training Plan Non-Commissioned Members (UTPNCM) Association gathering and at the college parade in October 2002.
a) Dr. Walter Spencer Avis
b) Dr. William F. Furter
c) Dr. Wayne Kirk,
d) Dr. R.G. Haycock
Answer: a) Dr. Walter Spencer Avis